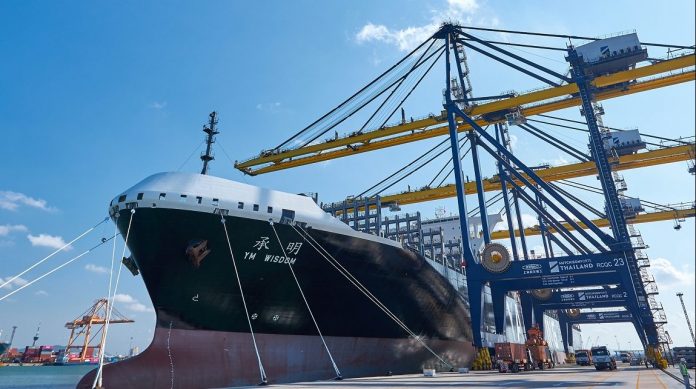 Global communications have enabled the connectivity of millions of people around the world, ushering in an age of unparalleled communication speed and convenience. However, in the increasingly interconnected and digital world we all live in, interactions between people are becoming more mechanized and less intimate.
It's undeniable that we as a society are losing the ability to communicate directly with one another. If you live in a city with public transportation or the next time you are traveling, take a look around and just look at all the people with their faces glued to their phones. Most of our interactions with other people are now done through a tiny glass screen. Face-to-face interactions and the relationships that were built upon them are quickly becoming a thing of the past.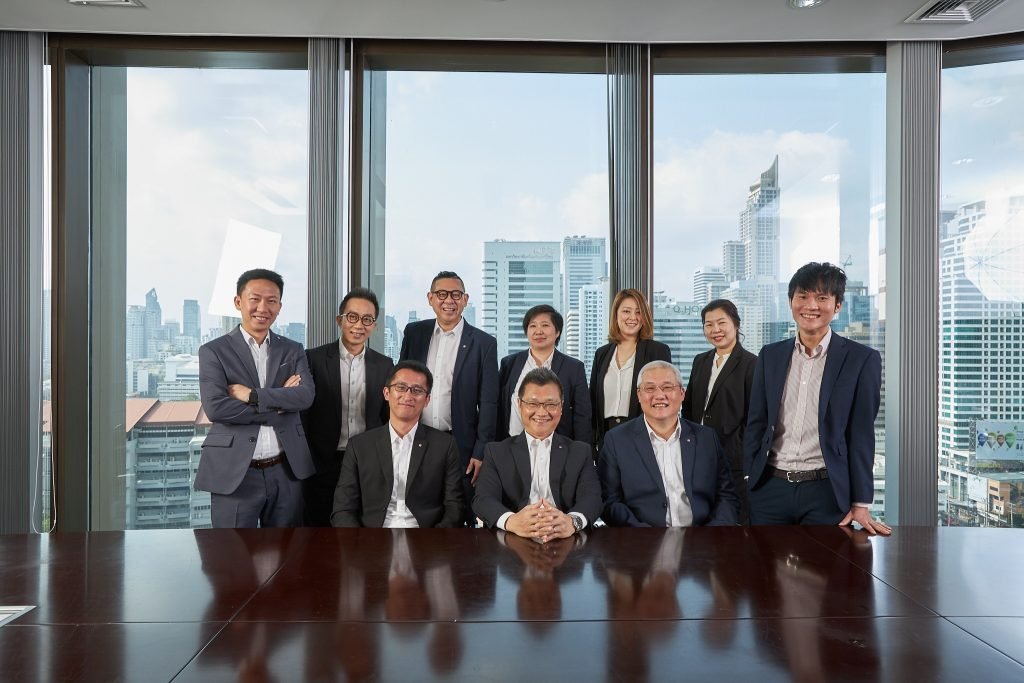 Pushing back against this trend, Yang Ming Line (Thailand) Co., Ltd. and their first appointed President Derek Chen are encouraging a more personal touch to the world of logistics. Both internally and externally, the need for face-to-face interactions is leading the company on a distinctive path towards putting an emphasis on service with the ultimate goal of customer satisfaction. To learn more, we spoke with Mr. Chen about all the exciting developments happening at Yang Ming Line (Thailand).
Seeds of Change
For those familiar with the shipping and logistics market in Thailand, the Yang Ming name may be recognizable. The company has in fact been in the country for more than four decades, but it was always under the guise of a local agent. For years this agent relationship was very common in Thailand, but over time the pendulum has swung back towards an inclination for local offices and subsidiaries in the country.
Following suit, as of January 1st, 2018, Yang Ming Marine Transport Corp., officially established their first subsidiary in Thailand. This was a joyous moment for the company as the first seeds of change had been sowed and a transformational shift was set in motion.
One of the largest and most obvious shifts was the recent move to a new office location. The new location is a signal to the change and path forward the company is traveling on. The new office is located at a major intersection at New Phetchaburi Road in Bangkok and is located MRT Phetchaburi station. Not to mention, the office is situated in one of the newest and most modern buildings in Bangkok.

Mr. Chen said, "Since our move last October, you can feel the buzz in the air. The new office location is extremely convenient for both our staff and customers that come to visit us. Good infrastructure and a comfortable workplace are fundamental in our plans for growth, as our old location was already too small for the staff we had on hand and the counter area was always crowded with messengers. Our new office location is allowing us to push forward with future business expansion in mind. We still have space available and are still actively seeking and recruiting qualified people in preparation of growth. However, what we've already done over this short amount of time is tremendous. Setting up the Yang Ming Line (Thailand) office from scratch was no small feat, but we're already beginning to harvest the fruits of our labor."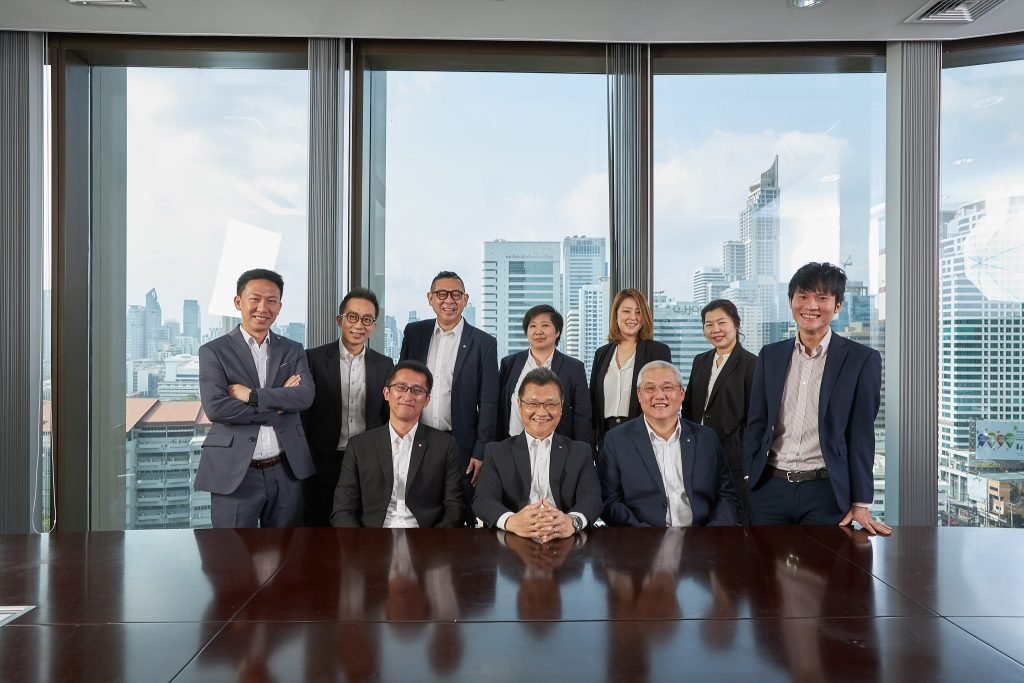 Service-Oriented
Mr. Chen was not shy in mentioning that one area the group looked to improve upon the most when setting up the new subsidiary was putting a priority on their service levels by shortening their response time with customers. This is one key differential that Mr. Chen emphasized he was focusing on. Being in the Sales and Marketing department for most of his career, Mr. Chen mentioned how crucial this is and how it can affect customer perception of a business and the reliability of a company. His interactions and face-to-face communication with customers have shaped his approach to how he wants the office he manages to run.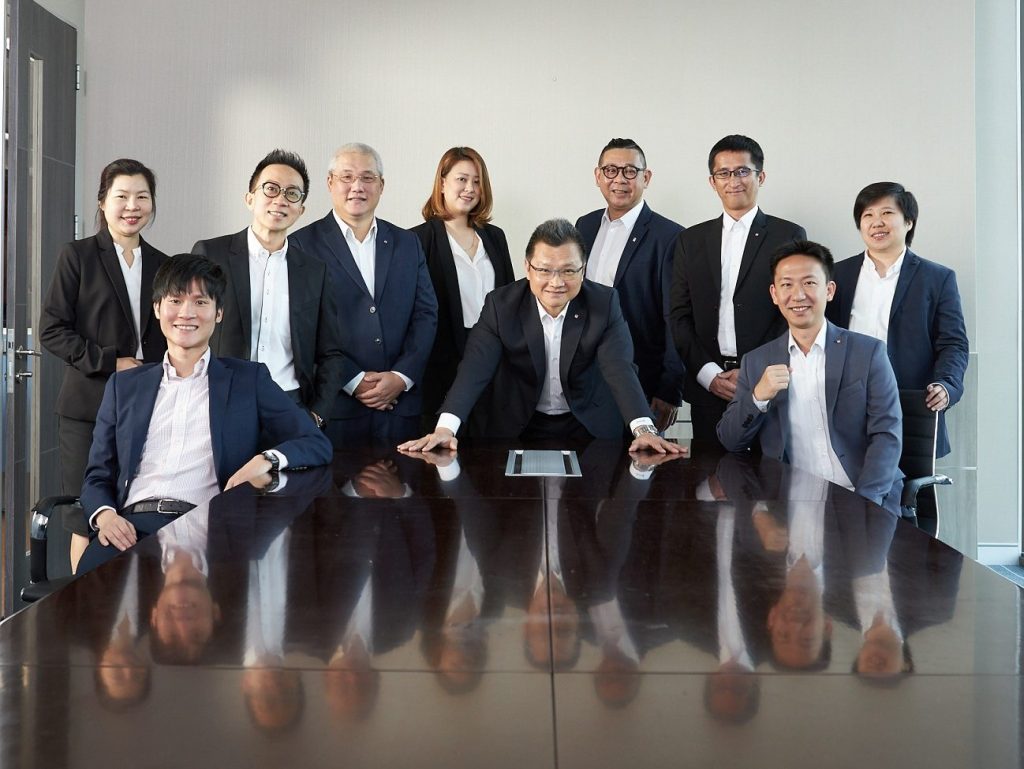 He said, "In this business, most services and rates are in reality quite similar. This means we have to push ourselves to be different in other areas. One of the best ways I've found of doing this is putting the customer experience at the forefront of our efforts and ensuring they receive the best care. So, when a customer calls or emails we need to respond promptly and fix their problems. Everyone in the office is prescribed to this way of working. Our whole group is formed around this as well, especially the Sales Department. In the past, sometimes they would rather just call around, but that's not how we do it anymore. Face-to-face interactions are key; it's totally different than talking over the phone. This is still a service business after all, and a personal touch is absolutely needed. I can tell you from experience that it makes a big difference to customers. Being there in person to hear their issues and problems allows us to better understand each other and it makes our relationships much stronger."

Upward Momentum
Thailand is well-known for its strong strategic position in the middle of Southeast Asia with strong links to neighboring countries whose economies have been flourishing in recent years. In response, Yang Ming has been upgrading the size of their vessels on their Southeast Asia services in order to accommodate these growing markets and to optimize their service network.
For Yang Ming, Mr. Chen revealed that in terms of export throughput Thailand is ranked number two amongst Southeast Asian countries. It lags just a bit behind Vietnam, which keeps growing quite rapidly over recent years. However, the Thai market is relatively stable and is expected to keep growing. Mr. Chen says that Yang Ming sees great potential with plenty of business opportunities in the Thai market, as there are sizable shares key carriers dominated for many years, leaving plenty of rooms for Yang Ming to further develop and grow.
The carrier's push forward is mirrored in the increasing services they are offering customers and shippers out of Thailand. Yang Ming currently has 14 services calling Thai ports, and for added convenience some of the services call not only Laem Chabang Port, but also ports and terminals such as Kerry Siam Seaport and Bangkok Port PAT.
To keep up the consistency of high-quality service in Thailand, Yang Ming offers a variety of weekly direct-calling options at major ports. Yang Ming also provides shuttle services between Laem Chabang and Bangkok, Singapore and Kaohsiung as transshipment hubs connecting to global service network.
Yang Ming is also part of THE Alliance alongside ONE and Hapag Lloyd, which allows them even more coverage. For long haul, they offer not only direct services to US East and US West Coast but also includes the FE5 direct Europe service that is proving quite popular out of Thailand. In fact, the MV YM WISDOM, which is being placed on the FE5 service and is the largest vessel in Yang Ming's fleet at 14,220 TEUs, recently had her maiden call at Laem Chabang Port on March 8, 2019.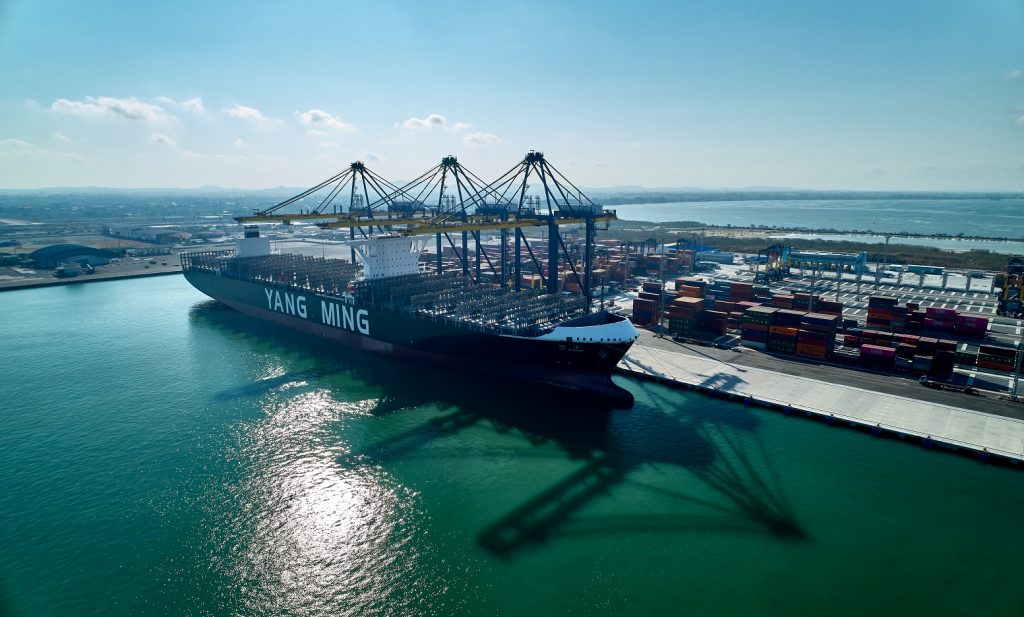 Mr. Chen said, "Top to bottom this is a new organization in Thailand, and I would like to thank all the staff that have helped lift us to where we are currently in such a short amount of time. It's quite evident our push for strong growth throughout the company, while still keeping a personal touch for our customers is working. I look forward to working with more future potential employees to help expand not only our own business in Thailand, but to grow together mutually alongside our customers."
อัพเดตข่าวสารและบทความที่น่าสนใจในอุตสาหกรรมโลจิสติกส์ก่อนใคร ผ่าน Line Official Account @Logistics Mananger เพียงเพิ่มเราเป็นเพื่อน @Logistics Manager หรือคลิกที่นี่