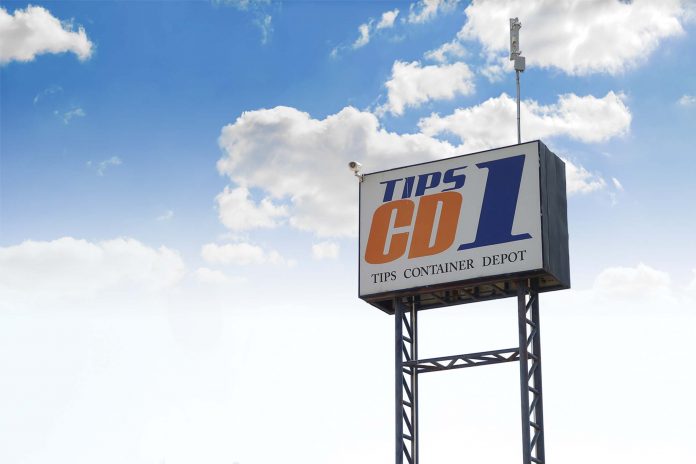 TIPS Co., Ltd., a leading terminal operator, is continuing to expand their business by investing in modern technology and software for their operations at TIPS CD1 and warehouse. The technology being implemented aims to further emphasize TIPS efficiency, quality and safety alongside facilitating a better customer experience.
In addition to the terminal operations business that has been operating for more than 20 years, TIPS also provides a container yard and warehouse services (TIPS CD1 and warehouse). TIPS provides these additional services in order to deliver convenience to all customers; from carriers and inland shipping companies to importers and exporters.
We recently had the opportunity to speak with Mr. Sarayut Teeduang, Container Depot & Warehouse Department Manager of TIPS, regarding their new investments.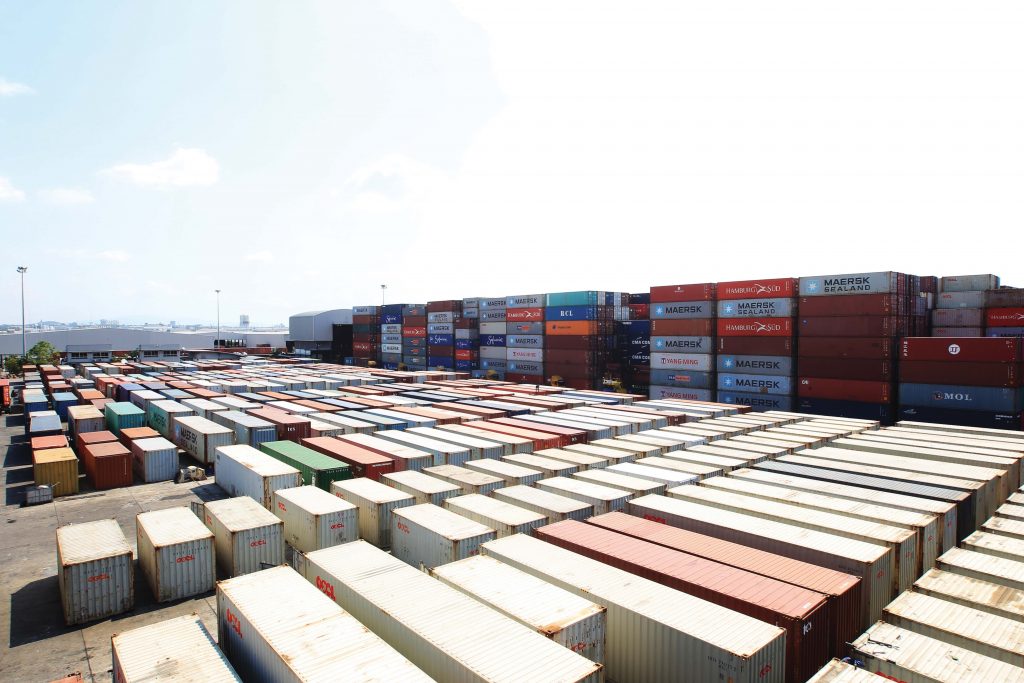 Continued Investment in Technologies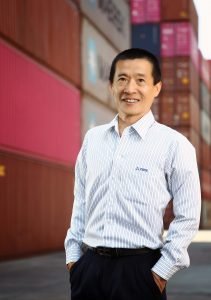 Since the implementation of standardized containers to the industry, one of the simplest, yet biggest innovations that containers brought to the table is their design in facilitating and preventing cargo damage throughout the transportation process. Because each container can contain a variety of cargo and can be used to load products for export and import to many destinations, containers must be in good condition, clean, and always ready to be used. With a profound understanding of the needs in shipping industry, TIPS has opened an empty container depot services which include storage, cleaning and container maintenance as well as warehouse, stuffing and unstuffing services.
TIPS also places great importance in investing into new technology to push operational efficiency. Whether it is the lifting equipment in the depot or in their comprehensive warehouse, technology plays an important role. The company has also invested in installing SPARCS N4 software, which is an operating system that can track the movement of containers at any time. The system monitors from the moment cargo is received into the cargo yard to until it leaves. This allows for the planning and operations at TIPS' depot to be more efficient.
"The SPARCS N4 operating system allows us to record operational history and movement which includes all activities related to every container that has been brought into our container yard. The main benefits gained using this modern software is that we can track the history of container repairs, cleaning and sorting. This helps us manage containers more efficiently which expedites the time a container is handled," said Mr. Teeduang.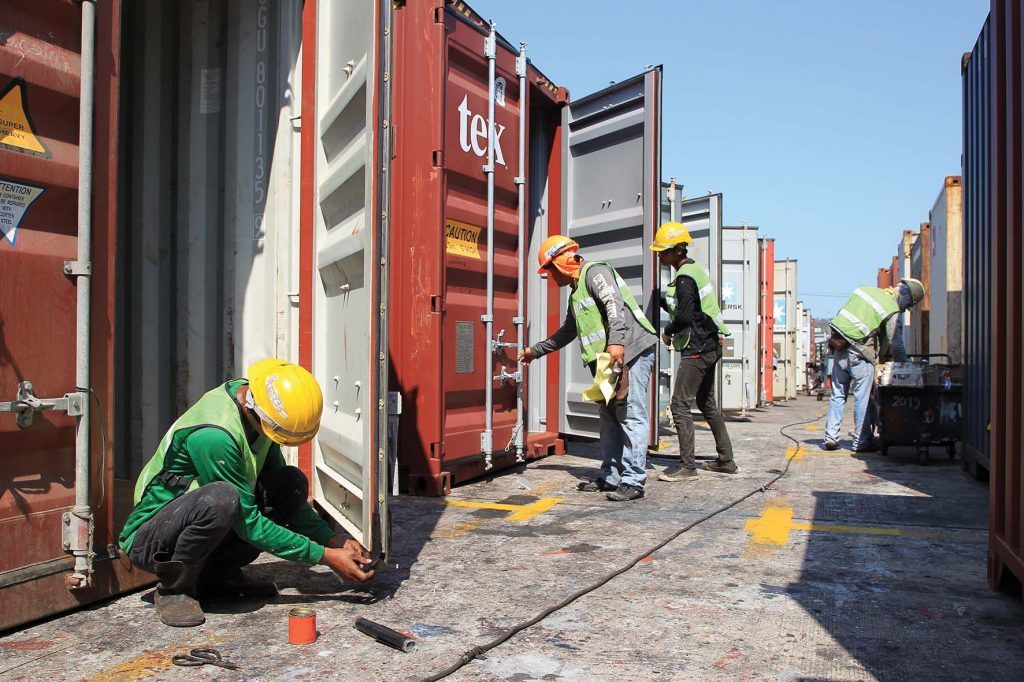 In addition, the SPARCS N4 system can work ahead and collect information about containers that customers send in advance. Mr. Teeduang said, "The operating system that we use is able to record all activities and assign staff to handle the container. It gathers all the necessary information including the date and time when the containers is handled. We need to track them because every single time we lift or move containers there is an operating cost. After moving to this new operating system, we are now better able to manage and plan in advance. For example, we can plan out and know where the container will be lifted or stored after repairing. We can plan and find the most suitable location, prevent duplicate operations and eliminate wasted moves."
In addition to implementing a modern operating system, TIPS is also focused on developing their container yard further by laying concrete floors throughout the area. Mr. Teeduang explained to us, "The floor system throughout our yard is 100 percent concrete. It helps carrying, lifting and moving the containers to be more efficient, faster and safer because the concrete floor can support the heavy cargo well. Hence, it reduces the problem of surface damage which may affect the handling capacity of the forklifts."
Professional Services
With over 25 years of experience in the transportation and logistics industry, and also having received the Container Inspector's Certificate from the Institute of International Container Lessors, Mr. Teeduang has a deep understanding of container and warehouse management. Moreover, he is actively transferring this expertise to employees.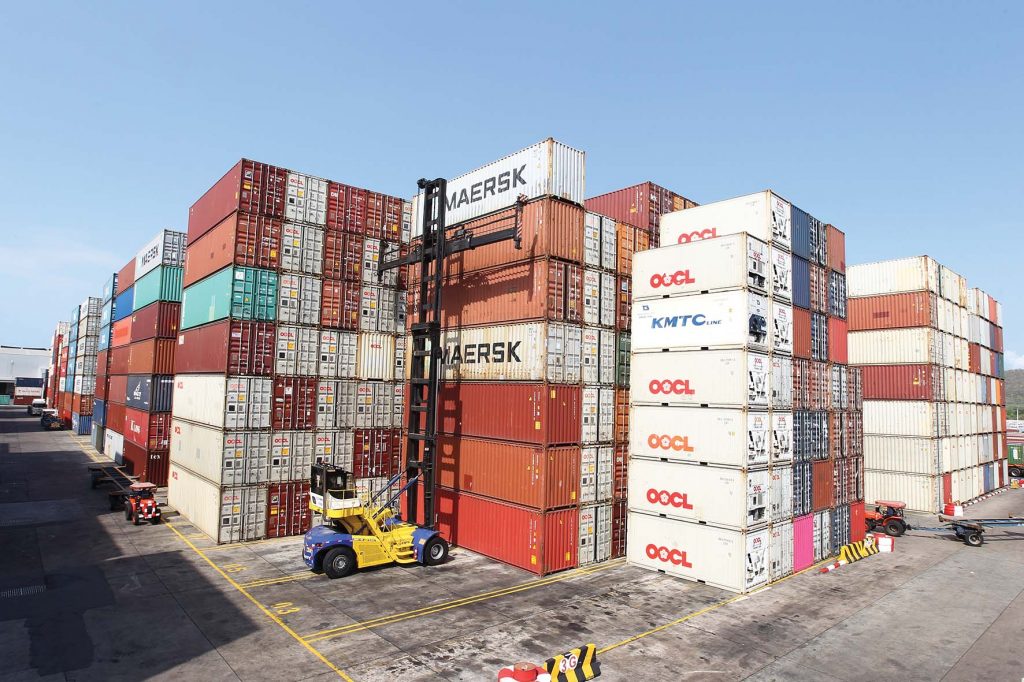 "At TIPS, we support our staff with training programs for both operations and service. We work to ensure that all the managing, inspecting, cleaning and repairing of containers including warehouse services and all value-added services are always in a good quality."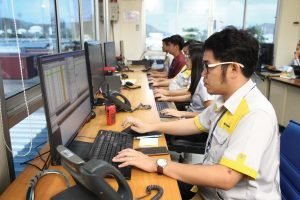 Strategic Location
TIPS CD1 is located in the area of the port that is allocated specifically for container repair and cleaning, and thus the company is able to operate and provide services to customers with longer service hours.
"TIPS CD1 empty container yard is in Zone 7 which is authorized by the port to operate container repair and cleaning business. TIPS can provide services with longer operating hours from 07:00 a.m. to 23:00 p.m. These long and flexible service hours are beneficial to our customers. We also have 70 rai worth of space, making TIPS CD1 container yard able to support up to 13,000 TEU containers."
In addition to the efficient operation and advantages offered to the customers, the company also provides TIPS Warehouse services. It is located next to the TIPS CD1 container yard, so it helps customers to save costs on transporting empty containers to the warehouse to stuff cargo for export. TIPS also offers various additional services to provide the utmost convenience to importers and exporters, such as stuffing and unstuffing services by experienced and specialized staff.
As a provider in the industry with years of experience, quality service and professional operations, TIPS has always cultivated the core values ​​and organizational culture of 'Be Polite, humble, disciplined, proactive, enjoyable and professional with safety consciousness'. This is an important part for all employees to provide the best service possible. At the same time, the management team is committed to developing services and investing in modern technology to ensure the efficiency, safety, and highest satisfaction possible for all customers.
อัพเดตข่าวสารและบทความที่น่าสนใจในอุตสาหกรรมโลจิสติกส์ก่อนใคร ผ่าน Line Official Account @Logistics Mananger เพียงเพิ่มเราเป็นเพื่อน @Logistics Manager หรือคลิกที่นี่