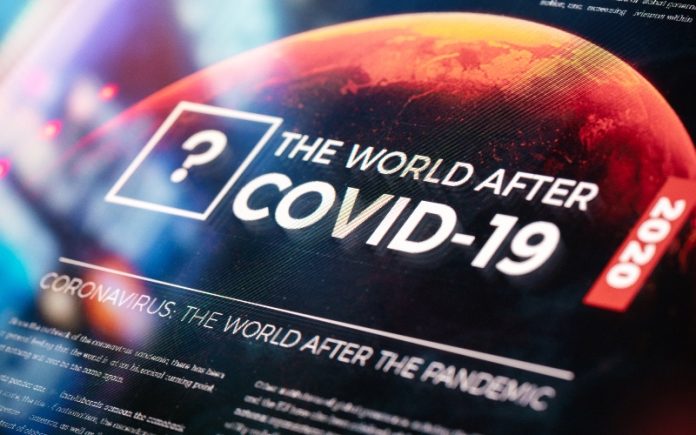 The dark cloud of the COVID-19 pandemic spread worldwide, causing a phenomenon that affected the way businesses perform. The logistics industry, in particular, was severely hit. Due to a rapid increase in demand and stricter regulations, many companies had to rethink management procedures for storing their goods.
Amid such chaos, Swisslog Thailand saw an opportunity that would be of benefit to the Thai logistics and supply chain industry, as well as their stakeholders. Therefore, the automation expert organized an online seminar under the topic 'Augmenting Supply Chain – Responses to Covid19 Challenges with Automation' with Ms. Pichamon Pattanajiranun as the speaker. The successful session happened on August 26th.
During the event, Ms. Pichamon pointed out the benefit of integrating automation into the supply chain, covering three key strategies: Stockpile, Cold Chain, and eCommerce. By augmenting these three strategies, businesses would be able to organically tackle the fluctuation and uncertainty of the global industry in the long run.
Stockpile strategy: for essential goods like medicine and food
The sudden spike in COVID-19 infections caused a 'Panic Buying' phenomenon, where people competed to bulk purchase and stock up on necessary amenities. The result was noticeable by empty shelves in stores, especially for daily necessities such as toilet rolls, canned food, processed food, and face masks. One might think the scarcity was due to an insufficiency in manufacturing, although the truth was that the warehousing and distribution were not up to the drastic increase of inventory in such a short period.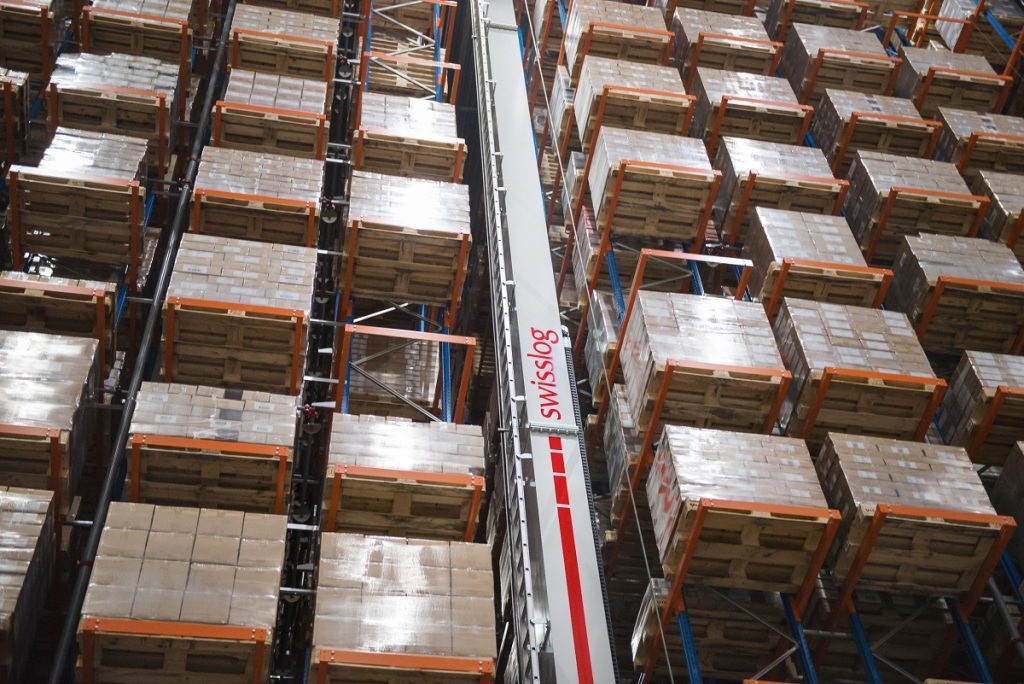 A warehouse design with a Stockpiling strategy in mind will benefit a vertical storage system and automation processes. The combination answers the necessity of storing a high volume of goods in limited floor space perfectly. It also enables a continuous flow of goods uninterruptedly, as Ms. Pichamon mentioned: "A warehouse designed with an Automated Storage and Retrieval System can install storage racks up to 40 meters in height, allowing businesses to keep an extra 330% of pallet locations compared to a traditional 12-meter storage rack."
Besides helping to increase vertical storage capacity, Swisslog can also design the depth of storage rack to increase storage density in a single, double, triple, and multi-deep fashion. The design is suitable for the type of goods with the same SKU, working in tandem with the Tunnel Pick solution. Together, they provide auto-replenishment system that will instantly refill the goods as soon as it is emptied, ensuring the goods flow is fast and seamless.
Cold Chain strategy: for food stockpiling and distribution during limited outdoor dining
"With government lockdowns in place and working from home, people stayed at home longer than before, rendering shopping for fresh food and dining out rather obsolete. At the same time, demand for chilled and frozen food has increased by over 15%," Ms. Pichamon said.
The Thai Department of International Trade Promotion (DITP) aims to strengthen the confidence in food production safety and has organized 'Thailand Delivers with Safety. The program ensures that Thai chilled and frozen foods are safe from COVID-19. Simultaneously, more rigorous contamination prevention measures are being seen from manufacturers, exporters, and logistics providers.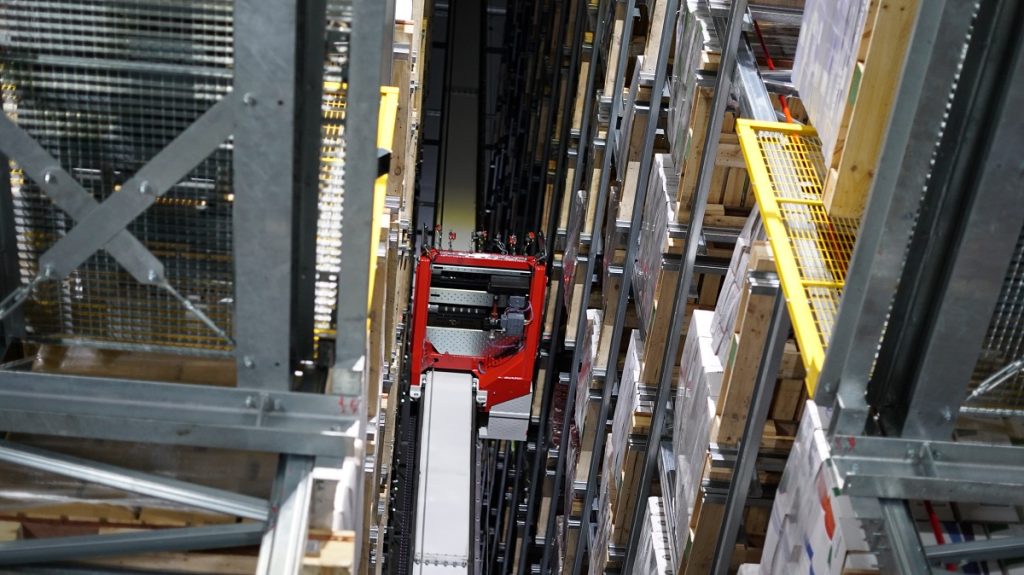 One solid solution in mitigating contamination risk is to reduce human touch in the production process, made possible by adopting automation technology. The result is heightened food safety and an increment in the goods flow. Ms. Pichamon continued: "Swisslog's system and automation equipment can continually operate in sub-zero conditions for a long period. It can convey goods from frozen storage to a pickup point automatically. By working in a Goods to Person operation; staff are protected from the hostile temperature and continuously working in a more friendly climate, creating smooth human-automated cooperation with limited to no interruptions."
Ecommerce strategy: for the sudden soared to 5/6 times above
Another significant effect of COVID-19 is the vast increase in online shopping, causing problems for many e-commerce businesses. Limitations in warehouse space and delivery capacity yield a delay in delivery.
Ms. Pichamon proposed a solution to the problem: "AutoStore helps increase storage density, therefore expand storage capacity on the same area footprint to meet increasing demand. In addition, the automation system and goods transporting robots will drastically improve the goods picking process."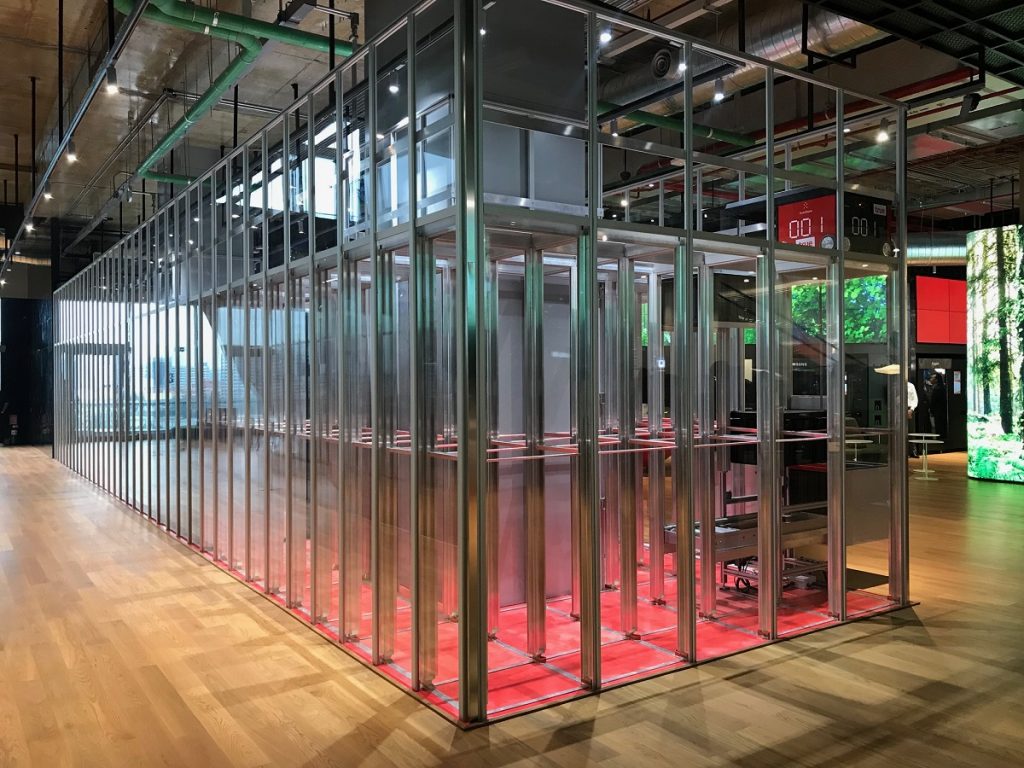 True Branding Shop ICONSIAM is the first TRUE Corporation store to adopt AutoStore for their mobile phone and accessories management in a limited space. With the inventory managed by high-efficiency robots and a solution to work out the orders with high circulation, the robots can bring goods to the picking point quickly.
Swisslog Thailand's seminar has been welcomed by audiences from the Thai Logistics and supply chain industry, as Ms. Pichamon said: "Audiences from various sectors in the logistics industry have participated with the event, and furtherly enquired about our services. I would like to thank everyone for their interest and wish that our information on automated technology implementation will help the customers to better cope with the COVID-19 situation."
Swisslog, as a leader in data-driven & robotic solution for logistics automation, can provide the necessary edge when it comes to warehouse automation. The COVID-19 pandemic has reiterated the importance of automation systems and intelligent inventory solutions more than ever.
Swisslog's solutions not only deliver highly effective operations in a limited space but also adapt technologies to best suit the needs of customers at the same time.
อัพเดตข่าวสารและบทความที่น่าสนใจในอุตสาหกรรมโลจิสติกส์ก่อนใคร ผ่าน Line Official Account @Logistics Mananger เพียงเพิ่มเราเป็นเพื่อน @Logistics Manager หรือคลิกที่นี่