Den Hartogh, a global leader in providing chemical, petrochemical, gas, polymer, and bulk handling solutions, has a long history of providing innovative and reliable services to customers worldwide. The family-owned organization was established in The Netherlands in 1920 by Jan Hartogh, beginning as a small business that specialized in selling valves and fittings. Over the years, Den Hartogh has grown to become one of the world's largest tank container operators and chemical logistics service providers, with premises and offices in 50 locations within 27 countries, and is recognized as a Hofleverancier – a Purveyor to the Royal Court of The Netherlands. As such, the company is officially known as Royal Den Hartogh Logistics.
By aiming to create chemistry with its customers, Den Hartogh combines its century's worth of expertise to create the optimal solution for each situation, with safety and operational excellence embedded into the core of its corporate culture. With a global workforce of more than 2,100 people and modern equipment that includes approximately 24,000 ISO tank containers, 5,300 dry bulk containers and specialized dry bulk trailers, as well as 310 tank trailers and 680 trucks, the company is well equipped to deliver intelligent logistics solutions.
In recent years, Den Hartogh identified Asia Pacific (APAC) as a key growth engine and launched a campaign to expand its regional presence. As part of this expansion, the company opened a dedicated office in Bangkok, Thailand, in 2022, and in this issue of LM, we spoke with Mr. Kritchaphon Anuvattanaphorn, General Manager of Den Hartogh Thailand and Indochina, to learn more about its services and plans for the future.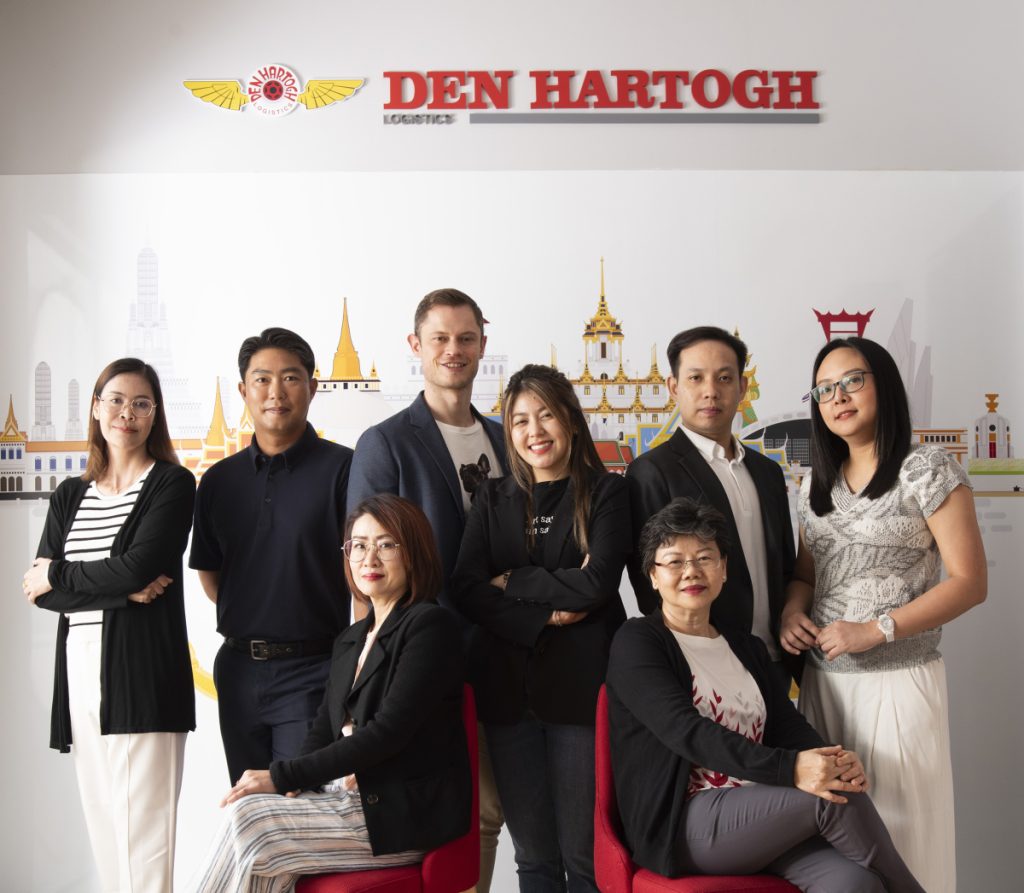 Growth in Asia Pacific
As part of Den Hartogh's growth journey to enhance its service offerings in APAC, the company announced in November 2021 that it successfully merged with the Korean MUTO Group, which operated independent logistics services for the chemical and petrochemical industries in Seoul, South Korea; Bangkok, Thailand; and Klang, Malaysia. MUTO Global Thailand, MBT Global Malaysia, and MUTO Logix Korea were re-branded as Den Hartogh Thailand, Den Hartogh Malaysia, and Den Hartogh Korea, respectively.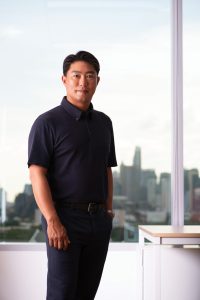 To improve its outreach for all current and new customers, Den Hartogh aims to be the one-stop shop for intra-APAC and global deep-sea services and plans to achieve these goals through key account management, a uniform IT system, as well as utilizing data and technology, all for a seamless and more efficient experience.   
"Having local direct access to markets has increased our ability to provide safe and reliable services to satisfy the increasing demand for chemical logistics in APAC," said Mr. Kritchaphon. "We aspire to be the leading regional ISO tank operator offering one-stop deep-sea and intra-APAC logistics services. The milestone of merging with MUTO signifies our commitment to the region, and we are confident of further increasing customer satisfaction by providing tanks at the right place, time, and quantities," he revealed.
Thanks to this merger, Den Hartogh increased its regional presence to five APAC offices – including the already established Singapore and Shanghai locations – which has helped propel it to be a leading intra-APAC logistics service provider.
Despite disruptions to global markets caused by COVID-19, the demand for chemicals in the APAC region has continued to increase over the last decade, together with an increasing proportion of middle-class consumers in Southeast and Northeast Asia. Moreover, with the ongoing logistics trends of increasing regionalization and the shortening of supply chains, Den Hartogh firmly believes the intra-APAC chemical market will continue to grow.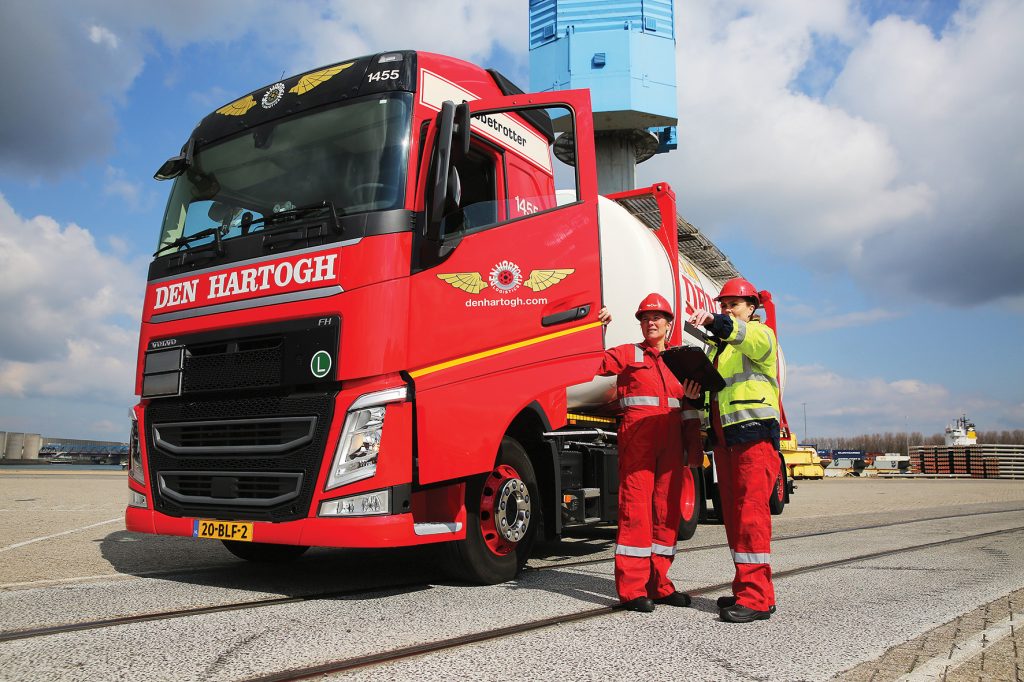 "We want to support our customers with safe, reliable, and innovative door-to-door and on-site logistics options. Thanks to our ongoing growth in APAC, in addition to our growing fleet of tank containers, we believe we can create synergy and scale in terms of golden market opportunities and a widening of services and capabilities, resulting in more logistical solutions for all customers who use Den Hartogh," noted Mr. Kritchaphon.
Den Hartogh's Services in Thailand and Beyond
Thailand is a significant market for Den Hartogh, as the country has a growing number of industries that utilize the logistics provider's services. These include but are not limited to; chemical, oil, gas, pharmaceutical, food and beverage, metalworking, paint and coatings, construction, agriculture, mining, and automotive companies, all of which require safe and responsible handling of their products. Den Hartogh's services are designed to meet the specific needs of its customers, and the company has a strong understanding of the local market and the challenges that customers face, as well as a strong team of experienced professionals who are committed to providing its customers with the best possible service.
One of the key services Den Hartogh offers in Thailand is liquid-chemical logistics, as the company has a substantial fleet of ISO tanks. Den Hartogh can also handle the inland transportation, storage, and distribution of all types of liquid chemicals, including hazardous and non-hazardous materials, as well as dry bulk chemical handling, as it handles all kinds of fertilisers, food-grade powders, and plastics.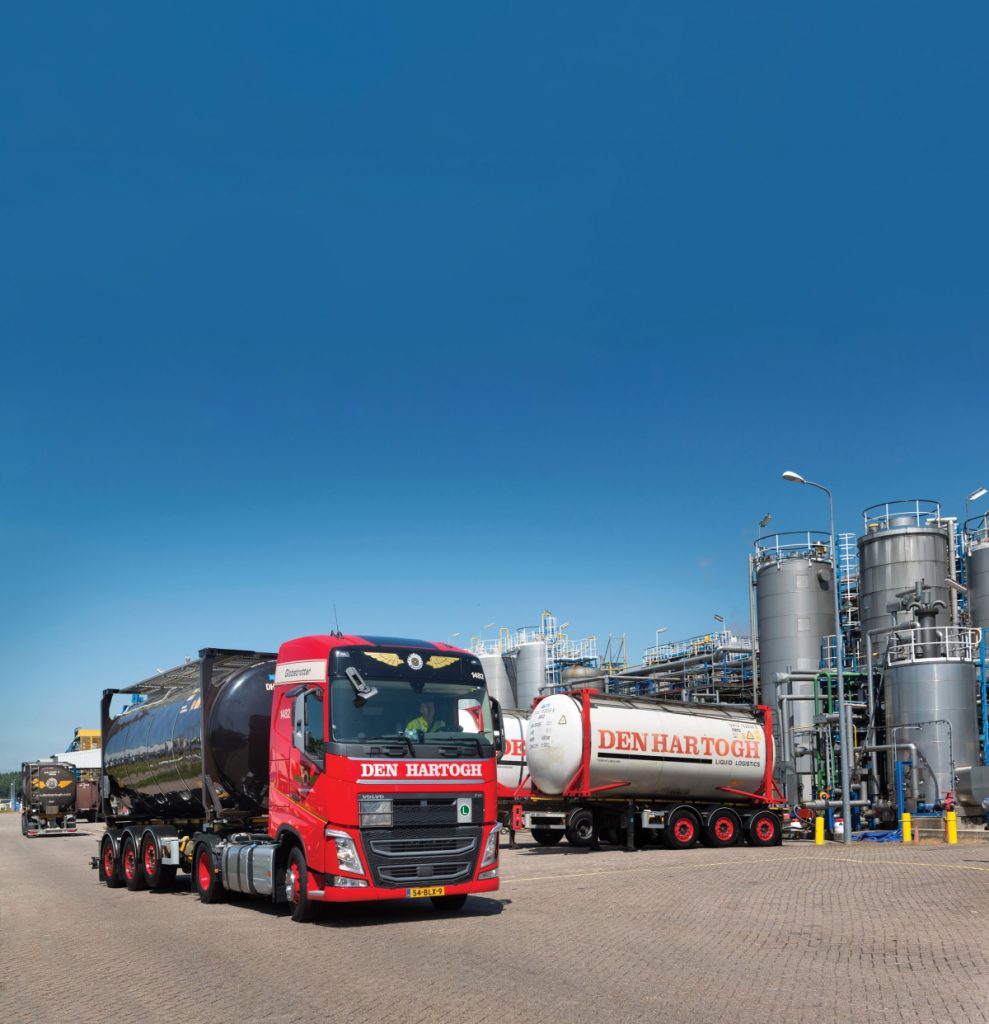 Additionally, Den Hartogh provides intermediate storage and forward stock services to customers who need to store or forward their chemicals or gases. Due to the nature of some of these products, such as hazardous or ecologically dangerous materials, all Den Hartogh staff are highly trained to be aware of the risks of handling such goods, and Den Hartogh is committed to providing optimal safety and quality throughout the supply chain.
"At Den Hartogh, safety is our first priority. We have a culture of Safety Excellence, making sure everyone gets home safe. We exercise the requirements of ISO 45001 at all our operating locations with resources, information, and training. This way, we ensure we deliver objectives set to achieve continuous improvements. In addition to complying with national, international, and regional legislative requirements, we also adhere to the standards of the organisations and partners we collaborate with," explained Mr. Kritchaphon.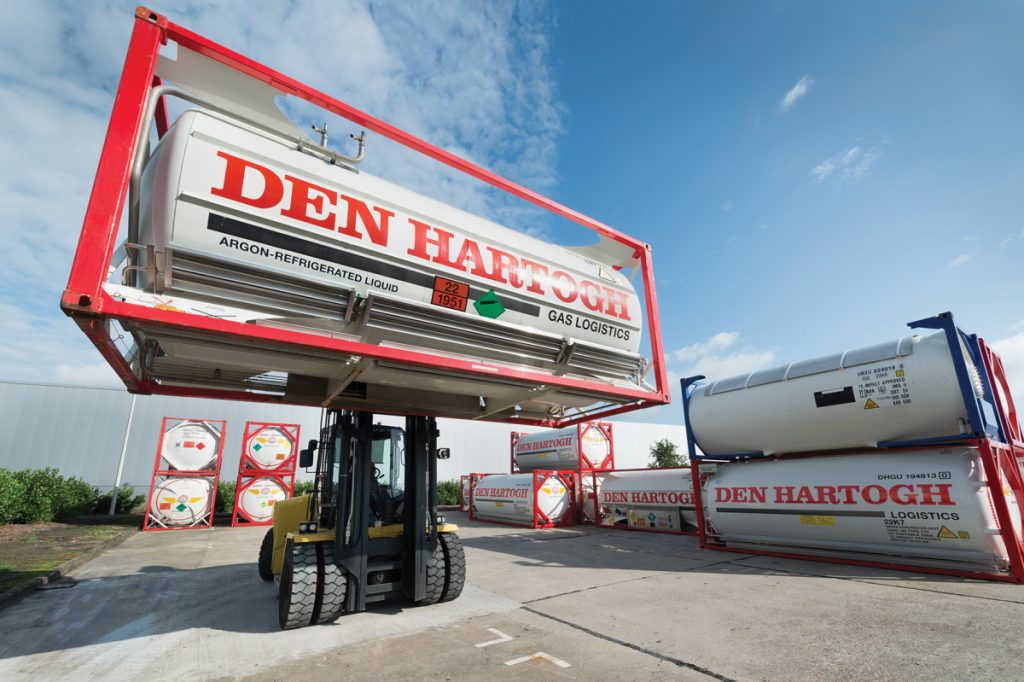 How Den Hartogh Can Benefit Customers in the Thai Market
As part of its plans to become the one-stop shop for intra-APAC services, Den Hartogh aims to help Thai customers improve their supply chain efficiency, reduce costs, increase safety, and meet environmental regulations.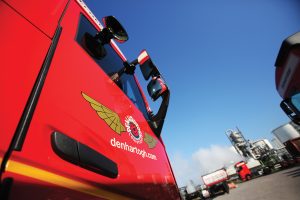 Mr. Kritchaphon noted, "We operate an Integrated Management System that helps us achieve the highest service standards, quality, and safety with our logistic solutions. It is independently audited and certified and continuously improved by working closely with our customers and suppliers."
On the environmental aspect of its services, Den Hartogh further increases the focus on sustainability by introducing environmental sustainability as the fifth strategic pillar, next to safety, employee engagement, customer satisfaction and profitable growth. The main goal of this step is to contribute to a carbon-neutral world in 2050 and to increase the speed of transition. The 2025 target is a reduction of 25% of carbon emissions on all transport activities of Den Hartogh.
"We aim to reduce 25% of our CO2 footprint by 2025, so we must move from pilot projects to operational implementation. We see many initiatives, but we must embrace change to speed up. For that reason, we invest heavily in building the right knowledge to initiate and support this change", says Mr. Kritchaphon.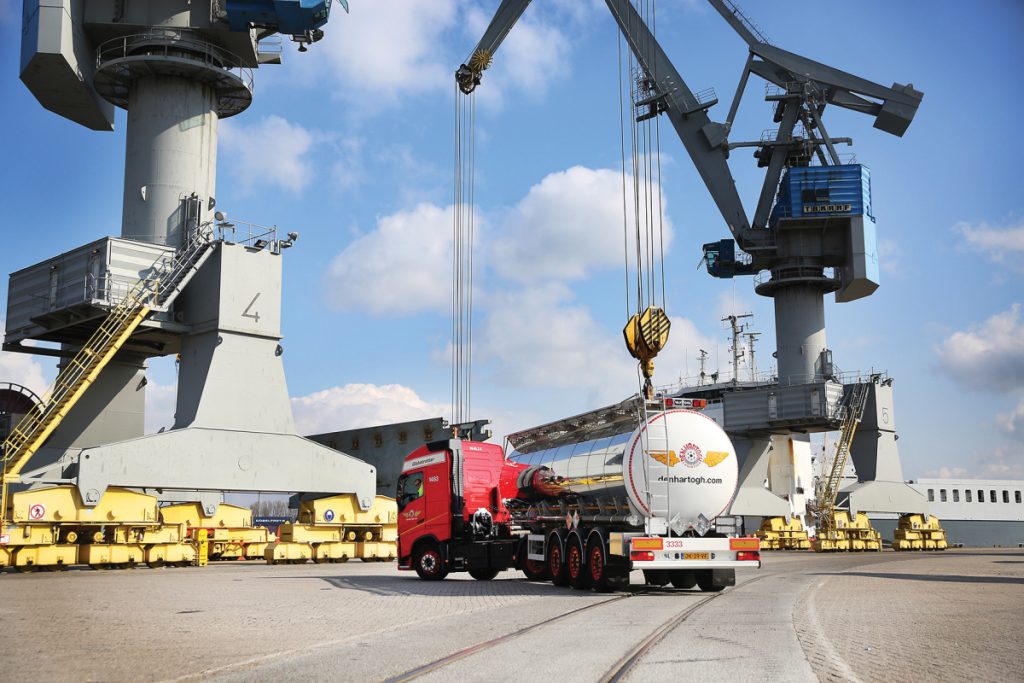 Safety, Reliability, and Cost-Efficiency
"Our safety measures exceed the legal obligations set upon us by various legislations and regulations," said Mr. Kritchaphon. "Our dedicated training institute offers a broad range of safety training courses for operational and office employees, and our operational employees are all licensed to handle liquid chemicals, liquefied gases, polymers, and dry bulk food."
"Also, chemical operations are supported by safety advisors with a knowledgeable understanding of each product we transport and field supervisors, who provide advice and regular inspections. This specialist approach and safety-first attitude enable us to deliver safe, smart solutions," he added.
Den Hartogh has spent years managing supply chain operations for its customers, who have outsourced logistics activities to the company to increase cost efficiency, focus on their core businesses, and improve safety and sustainability. Therefore, it is safe to say Den Hartogh has what it takes to help its customers grow. "We focus on our customers' issues from their point of view and aim to go beyond traditional logistics services," said Mr. Kritchaphon. "As a result, our customers can react faster to end-user requirements and any specific demands," he concluded.
---
อัพเดตข่าวสารและบทความที่น่าสนใจในอุตสาหกรรมโลจิสติกส์ก่อนใคร ผ่าน Line Official Account @Logistics Mananger เพียงเพิ่มเราเป็นเพื่อน @Logistics Manager หรือคลิกที่นี่