City Zone Express (CZE) expands its cross-border services, connecting Thailand with Vietnam, China, and AEC countries. In addition, the new 'Express Clearance' service adds the convenience of speed to e-commerce customers.
After a few years of officially operating in Thailand, CZE has grown its land transportation network and comprehensive solutions, expanding its truck fleet, increasing service frequency, and connecting the Thai market to important import and export destinations in China, Vietnam, Cambodia, Myanmar, Laos, Malaysia, and Singapore with speed and efficiency. Furthermore, the company has always worked hard to extend its success, expand its services and network, and shift the standard of its existing services to ensure customers' maximum satisfaction, especially for customers in areas like technology, electrical components, automobiles, general cargo, and e-commerce, which have been multiplying over recent years.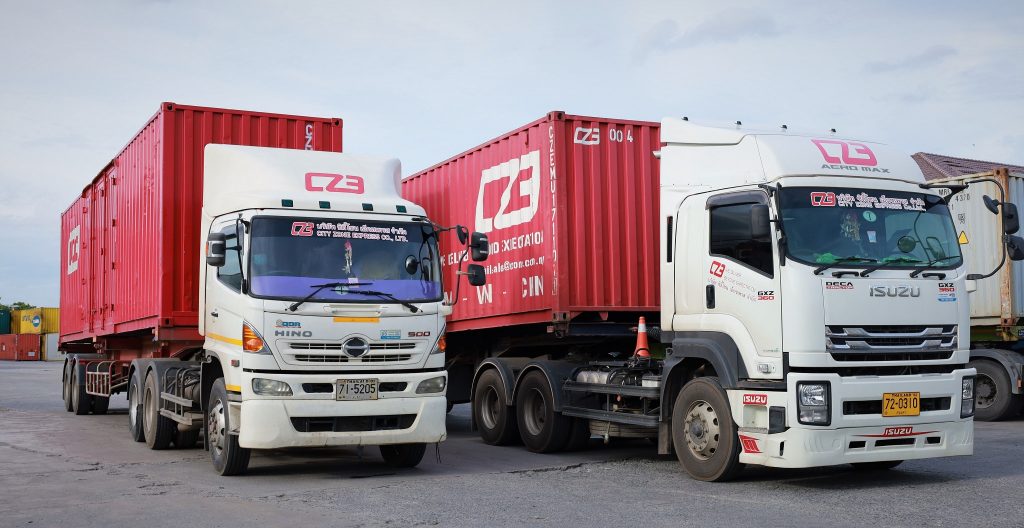 To gain more insight into the company, LM spoke with Mr. Bhanumas Wattanalapa, Director, City Zone Express, Ms. Nutjitra Jaroentong, Assistant Director, Mr. Achirawish Nuchawong, Cross-Border Operation Manager, and Mr. Phongwanat Kittimanasakun, Cross-Border Operation Supervisor. As a result, the executive team shared its service expansion plans and the company's ambitious will to connect Thai customers with European Markets shortly.
What does City Zone Express offer?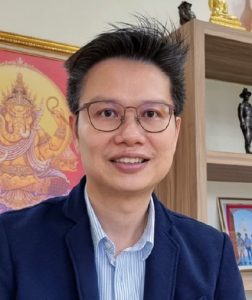 CZE currently runs three offices in Thailand in Bangkok, Hat Yai, and Sadao, while its four offices in China include Shanghai, Shenzhen, Suzhou, and Hong Kong branches. Two offices in Vietnam include Hanoi and Ho Chi Minh. The one in Laos is in Savannakhet. They also have four Malaysian offices in Kuala Lumpur, Bukit Kayu Hitam, Johor, and the Penang HQ, with another office in Singapore.
CZE is a cross-border land transport service provider with branches in China and ASEAN countries that provides comprehensive services to its customers with speed and maximum efficiency. Mr. Wattanalapa explained, "We established local branch offices in countries where we operate to ensure that our customers are taken care of by our local staff 24/7 and to ensure that customers can gain access to our staff easily at their convenience. It is also beneficial in securing important data and providing support to customers. With direct access to our local offices, customers will benefit from all our standardized services as a one-stop-shop. Services include vehicle tracking, shipment status tracking, and all the documentation processes. By providing a one-stop service at the branch office, we help our customers reduce process redundancies, increase efficiency, and speed up the work process from the beginning till the end."
Continuous Expansion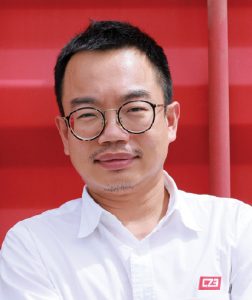 Having its own local offices and staff means CZE's service quality is under the direct control of the regional branch manager while remaining standardized under CZE's policies. Therefore, no matter which branches a customer reaches out to, they can expect quality services. Ms. Jaroentong said, "Under this principle, we take caution in selecting our trucking alliances, as an expansion to our fleet of high-quality trucks, to accommodate the rapid expansion of transportation needs and to ensure high-quality standards, too. Under such a volatile industry landscape caused by the COVID-19 pandemic, customers are suffering from transportation problems in air and sea freight. CZE has been working hard to develop cross-border solutions with the same quality standard in every branch office and simultaneously respond to the need for express transportation needs duly. For these reasons, we are gaining popularity over competitors and other means of transportation."
"Although we operate our fleet of trucks on many trade routes, with rapidly rising transport needs, we are currently employing both our fleet of trucks and trucking services from our trusted alliances in China and Vietnam," Mr. Nuchawong added. "The cooperation is perfectly in sync so that we all can provide services to our customers seamlessly. We carefully screen and select our partners with stringent standards. They must satisfy criteria such as service quality, security, safety, and punctuality. We also employ a network-wide container status and location tracking system. So, no matter in China, Vietnam, or anywhere within our servicing network, customers can rest assured that their valuable cargo is well handled and cared for from its origin until its destination," he continued.
Today, CZE offers both Full Truck Load (FTL) and Less than Truck Load (LTL) transportation services from China to Thailand. LTL services are scheduled, departing from the CZE Shenzhen Hub twice weekly every Tuesday and Thursday. FTL services are offered every day at customers' convenience. "Both our FTL and LTL services are gaining popularity with continually significant growth, especially for e-commerce cargo. Our LTL service is highly flexible and competitive in both speed and shipping costs. We also provide high security and data transparency in terms of truck location and cargo status via TMS software and a specially developed platform." Mr. Kittimanasakun added.
Maximize Competitiveness
Efficiency and security aside, CZE other strength lies in its speed, especially at this critical time when space and equipment are scarce in both air and sea freight, not to mention skyrocketing service costs with its peak yet to be seen.
"CZE services make effective alternative cargo transportation between China, Vietnam, and Thailand. Plus, we offer fast transit times; shipping from Shenzhen to Bangkok takes 5-6 days, Shanghai to Bangkok takes 6-7 days, and from Beijing to Bangkok takes 7-8 days. At the same time, shipping between Thailand and Vietnam is ensured to be provided with the best routing times. For example, with our current analytics, shipments to southern Vietnam will go via Aranyaprathet, Cambodia, and Southern Vietnam, the fastest cross-border route. On the contrary, shipments to Northern Vietnam will go through Mukdahan into Savannakhet, transverse Laos, cross the border into Vietnam at Lao Bảo, and continue the journey to Northern Vietnam. Thus, the routing provides a shorter time during border crossings and arrives at the destinations faster. This way, our customers benefit from fast transit times, great service quality, and reasonable prices." Ms. Jaroentong said.
Supporting e-Commerce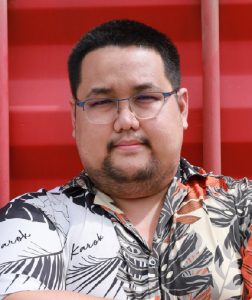 CZE has upgraded the process for customers importing e-commerce cargo from China to improve its service quality and expand the scope in response to customers' needs. It has recently granted Express clearance allowance, providing import duty privileges to customers importing e-commerce cargo through CZE. As Mr. Kittimanasakun explained, "E-commerce importing to Thailand nowadays mostly employs a combined custom duty method, which doesn't allow for the issuance of an Import Entry in an individual name, and cargo data is not declared in the Thai customs data system. On the other hand, cargo imported with Express clearance will have data recorded in the system, making it easier to verify. CZE's upgrades also alleviate further issues where Import Entry documentation is needed. For cargo valued under THB 1,500, custom duty is waived; while a cargo valued above THB 1,500 will be charged for excess value only, and both will be received legalized e-commerce Import Entry Declaration."
On top of getting proper Import Entry Certification, CZE also has an in-transit bonded transportation certificate. The certificate is beneficial in moving cargo across a country's border to deliver at its destination in a third country. With such a privilege, the truck's cargo hold is not required to be opened for inspection and will be treated as bonded cargo in transit. Once the cargo hold door is sealed from the original location, it will not be opened until it reaches its destination. This process helps to reduce the risk of loss/damage cargo in transit and reduces the time during border crossings.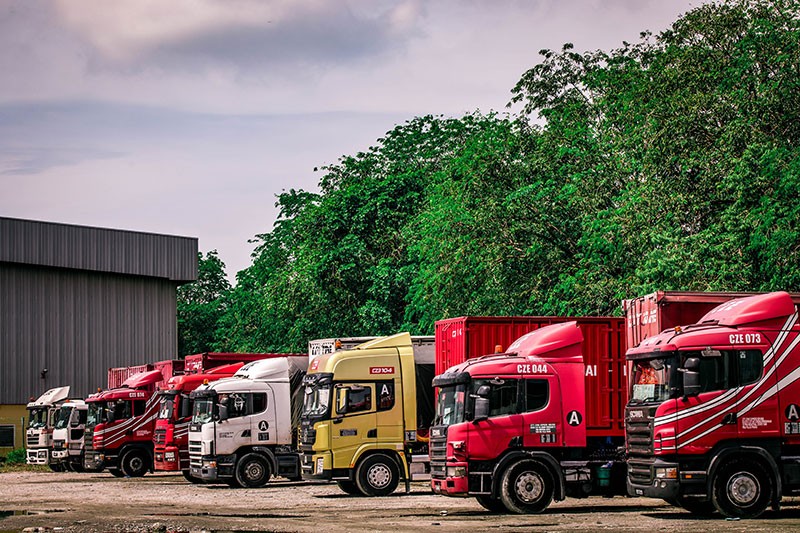 Ambitious Plan
Effective servicing capabilities and reliability has granted CZE a high growth rate over recent years, especially for routes connecting to China. With such developments, the company envisions new opportunities to expand its service, connect its existing road transportation network with rail transportation, and expand its reach toward the European market. Under these developments, cargo will be transported by truck to China from Thailand and connect with rail transportation to Europe. As Mr. Wattanalapa explained, "We want to extend our trade routes to Europe by train to provide more options for Thai shippers. They will benefit from fast transit times, reasonable servicing fees, and higher business flexibility. In addition, we can offer daily FTL transportation Ex-Thailand, which means shippers will no longer be worried about cut-off and closing dates or the time to return shipping containers and to catch the vessel. Instead, they can reach out to us whenever they are ready to ship their cargo at their convenience. We are expecting to start this service within this year."
With its dedication to providing quality services and always looking forward to improving quality, CZE can hold onto its existing customers and at the same time keep attracting new ones. It is marching ahead to expand its footprint and provide over-expected delight to customers and is looking to step up as a leader in the cross-border transportation market alongside importers and exporters, both domestic and international.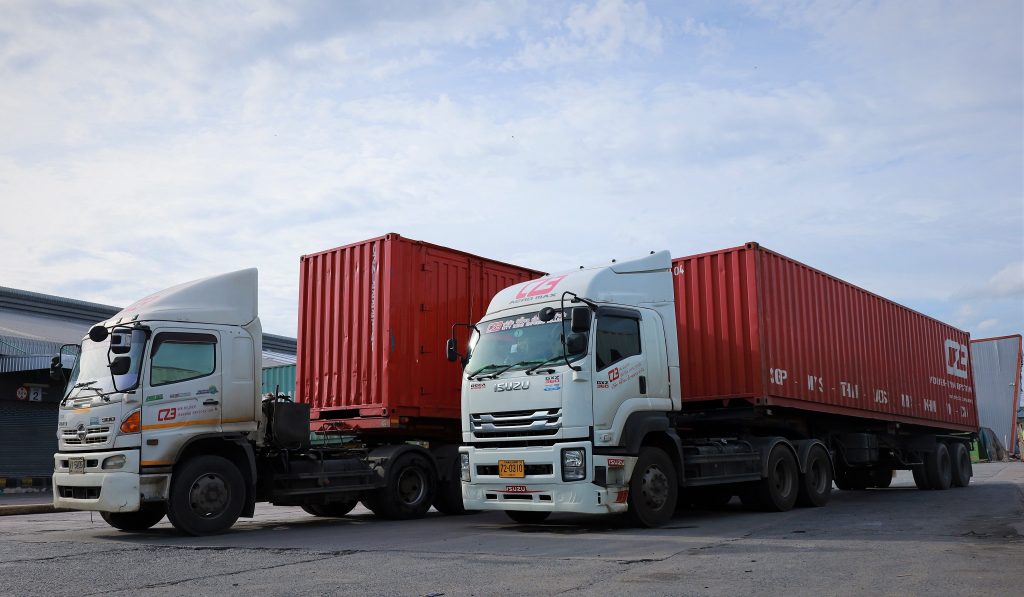 City Zone Express
Email: Salesteam@czoneasia.com
Mr. Phongwanat Kittimanasakun +66 99-1252226
Mr. Achirawish Nuchawong +66 81-0059090
อัพเดตข่าวสารและบทความที่น่าสนใจในอุตสาหกรรมโลจิสติกส์ก่อนใคร ผ่าน Line Official Account @Logistics Mananger เพียงเพิ่มเราเป็นเพื่อน @Logistics Manager หรือคลิกที่นี่