At the time of its establishment on 6th July 2001, the T.S. Lines Group primarily provided Intra-Asia services to its customers. The company's first campaign slogan was; "We Deliver Service in Asia", while its logo featured a stylized T.S. Over time, the company expanded rapidly and adapted its logo from the original T.S. version to the symbol of a globe with latitude and longitude lines, representing its expansion and growth. Through its top management's leadership and the diligence of its employees during its initial years, T.S. Lines gradually became one of the most important shipping companies in the world.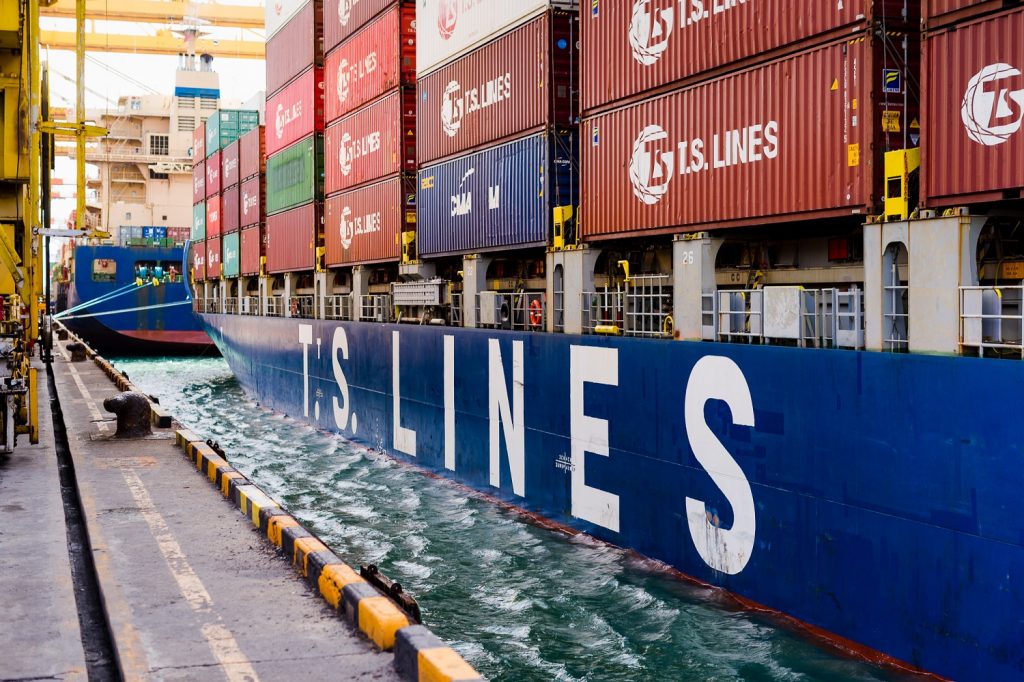 Speaking on behalf of the company, Mr. Jones Huang, Owner's Representative of T.S. Line Thailand, commented, "The Thai market is one of our top priorities at T.S. Line, given its position as the second-largest economy in Southeast Asia. As a result, we have put a great deal of effort into ensuring our customers in Thailand are given a broad range of services, which meet their shipping needs."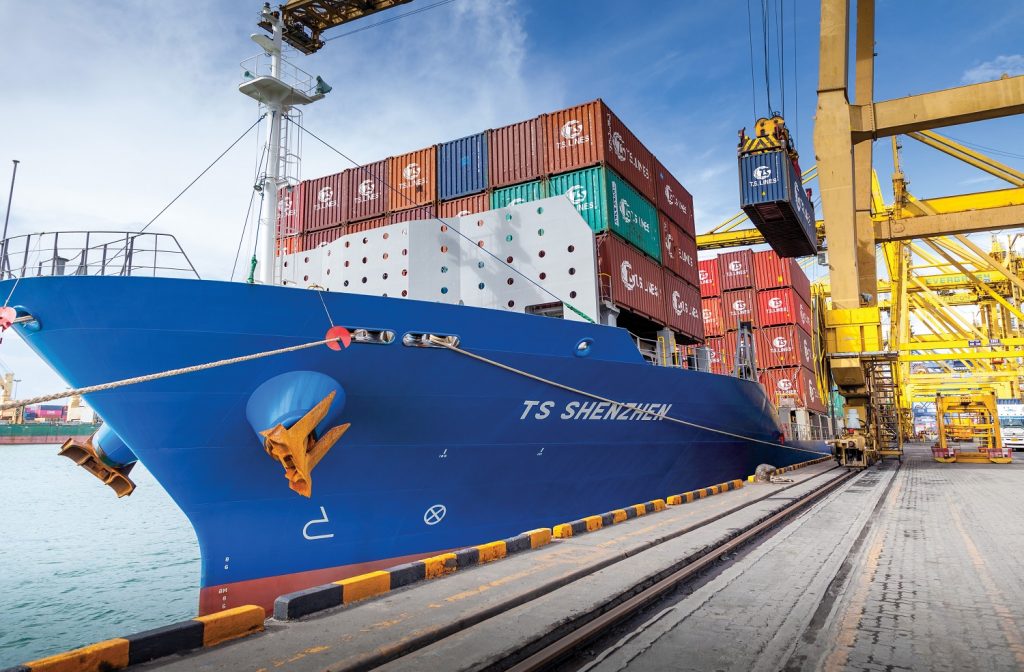 A period of Significant Growth
In 2021, the shipping market has seen tremendous growth. T.S. Lines has entered its 20th year this year and seized the opportunity to expand its market share with immediate and flexible actions by commissioning new buildings and purchasing vessels. In addition, the company anticipated market trends, predicted container shortages, and then deployed new equipment since the fourth quarter of last year. As a result, in 2020, the company's annual profit reached an all-time high of NTD 6 billion. Indeed, the first-quarter profit this year was even more significant than the 2020 full-year profit. The initial annual profit target set at NTD 10 billion is expected to be achieved by the first half of the year. Furthermore, the company aimed for a yearly cargo volume of 1.9 million TEU with an 11% annual growth rate and a turnover of NTD 46 billion, a 70% increase. Therefore, the company raised the annual target profit to NTD 17 billion with EPS 43 NTD.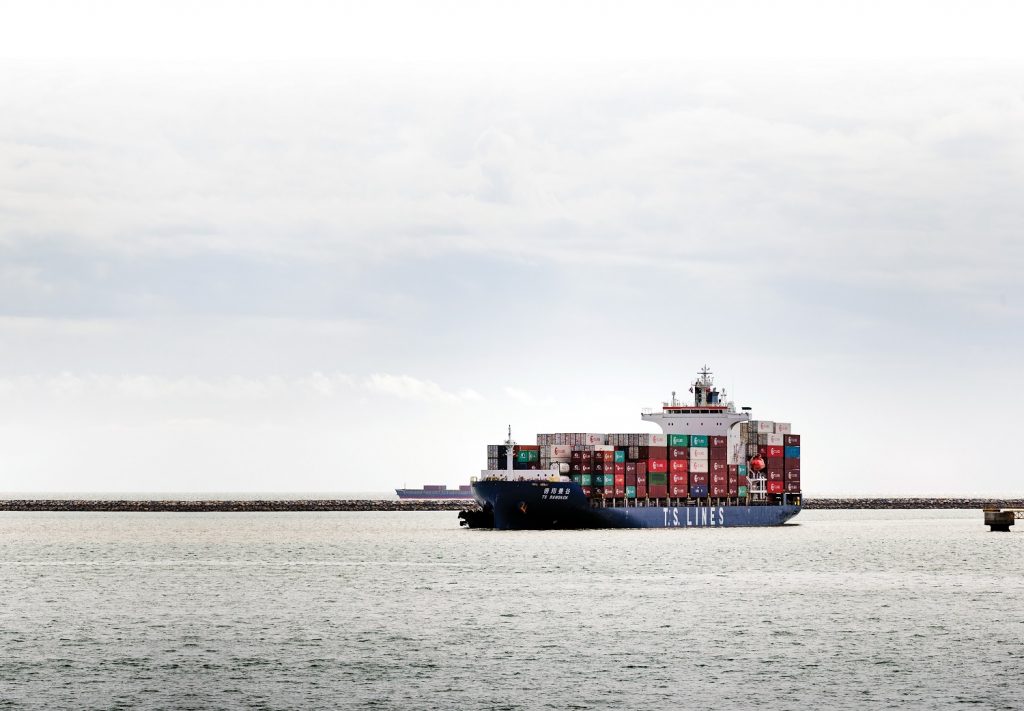 "We are extremely pleased with our performance over the last few quarters," explained Mr. Huang. "Working with our hospitable partners in Thailand has proven to be a great success for our company, and we hope to continue building more connections and growing our business in the Thai market for years to come," he continued.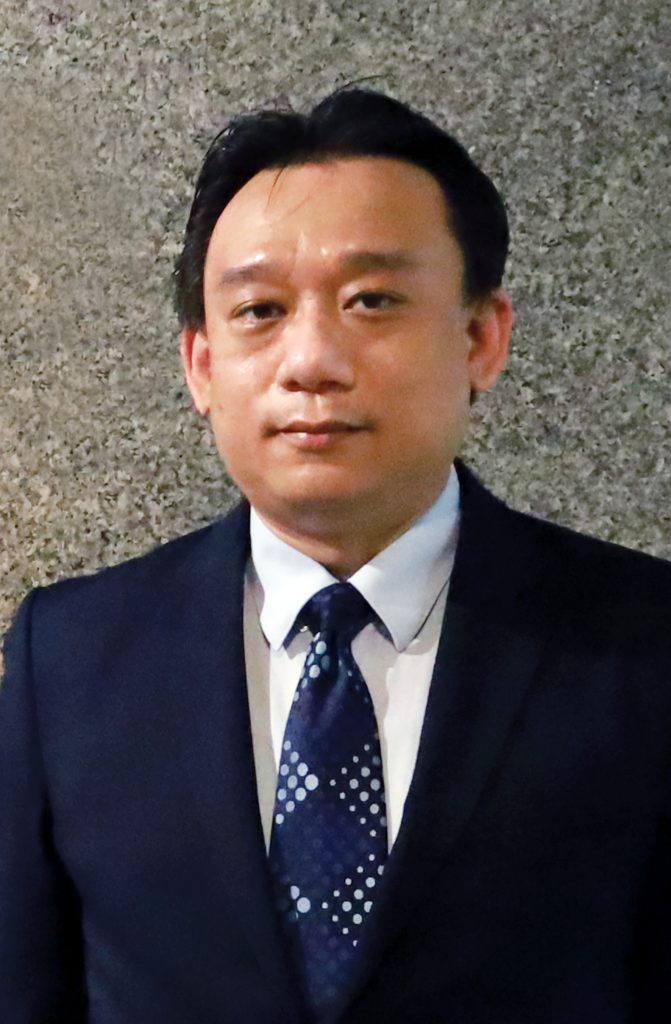 T.S. Lines planned to increase the proportion of owned vessels in the fleet of ships by 50% two years ago. In 2020, five 4300~5600 TEU vessels, one 2500 TEU vessel and two 1800 TEU vessels were purchased and joined the operation in services.
Even though the purchasing cost was over 100 million U.S. dollars, the vessel prices were relatively low, which brought overall running costs down compared to charter hire. As a result, one 1000 TEU vessel and one 1800 TEU vessel will be delivered in July, and one 6300 TEU vessel will be delivered in the fourth quarter this year. Given that the market of chartering vessels is consistently robust and the new shipbuilding order will start taking delivery in 2023~2024, the company's strategy is to cut down the charter cost and keep searching for the best vessel aligned with the 2023 IMO GHG strategy in the current market for the fleet expansion.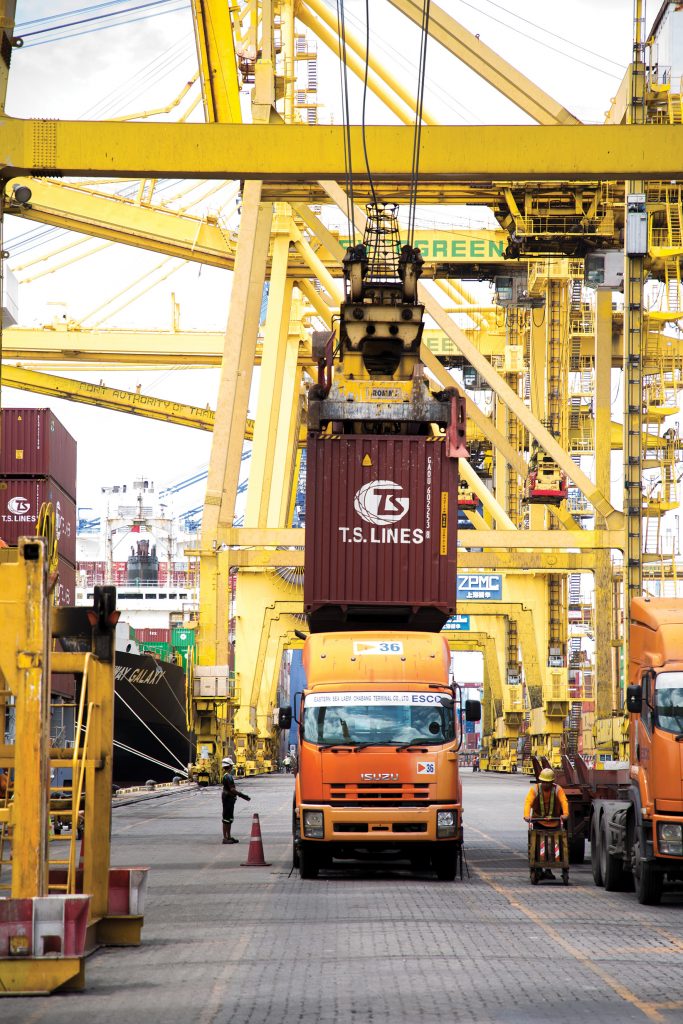 To abide by the IMO regulations EEXI and CII, T.S. Lines has simultaneously deployed the vessels since 2019 and ordered two 2700 TEU vessels from Wenchong Shipyard. They will phase in Australian Service in July and September, respectively. In addition, four 1900 TEU vessels have also confirmed the order with Wenchong Shipyard and are expected to be delivered after next year.
Meanwhile, T.S. Lines confirmed to order four 7000 TEU containership newbuilds with SWS (Shanghai Waigaoqiao Shipbuilding Co. Ltd.) to comply with the latest environmental requirements at the cost of 300 million U.S. dollars to cooperate with Joint Venture service's upgrade plan. The virtual signing ceremony will be held on 6th July, the same day as T.S. Lines 20th anniversary. As scheduled, the vessels will be delivered in 2023~2024 and deployed on India-Pakistan routes.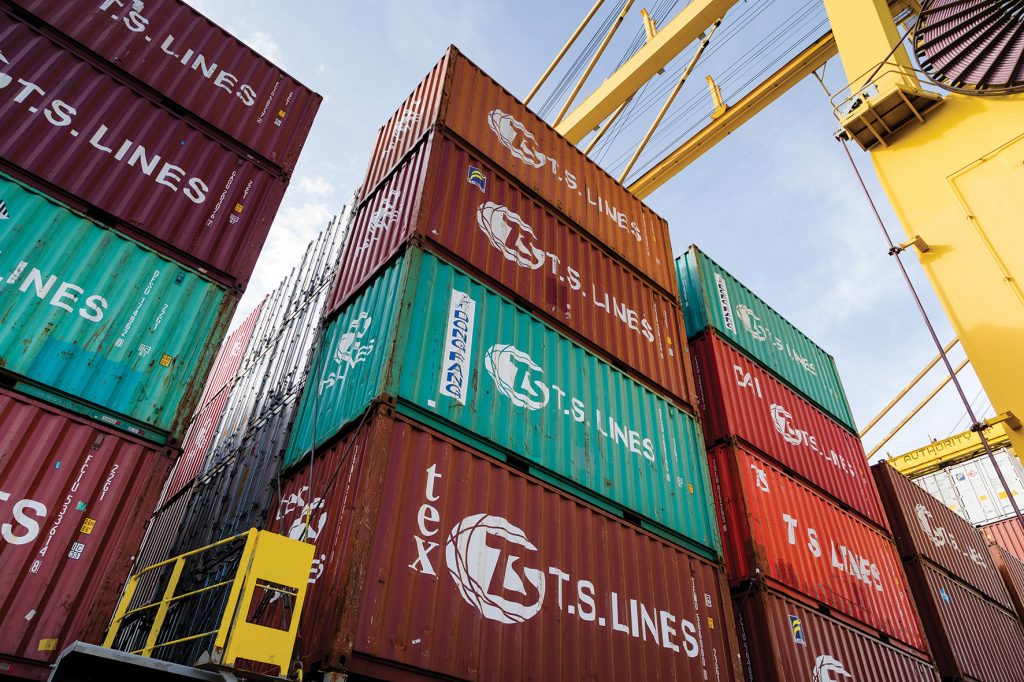 Steadfast Leadership through Tough Tides
The developments of the global COVID-19 epidemic situation remain severe this year, with port congestions, container turnover days extended, and container provision is still extremely tight. T.S. Lines has invested 65 million U.S. dollars this year to purchase new container equipment, and 11,000 TEUs have been delivered. 10,100 TEUs equipment is planned to be delivered in September this year, and the company's total owned equipment will be 226,000 TEUs. T.S. Lines intends to add the proportion of owned containers as the short-run plan to reduce the operating costs.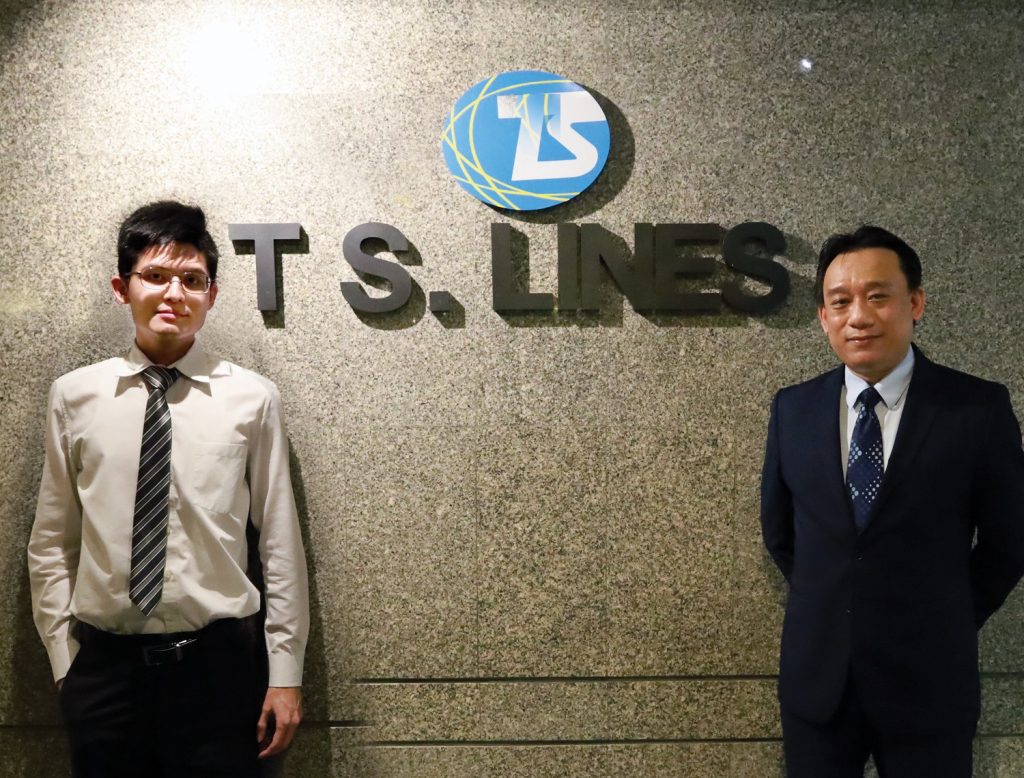 "As we navigate our way through the COVID-19 situation, T.S. Lines will continue to handle the crisis professionally and diligently. Thanks to our fantastic team of staff, both at our headquarters in Taiwan, and our local support team here in Thailand, the company has managed to stay well afloat during this time of uncertainty," concluded Mr Huang.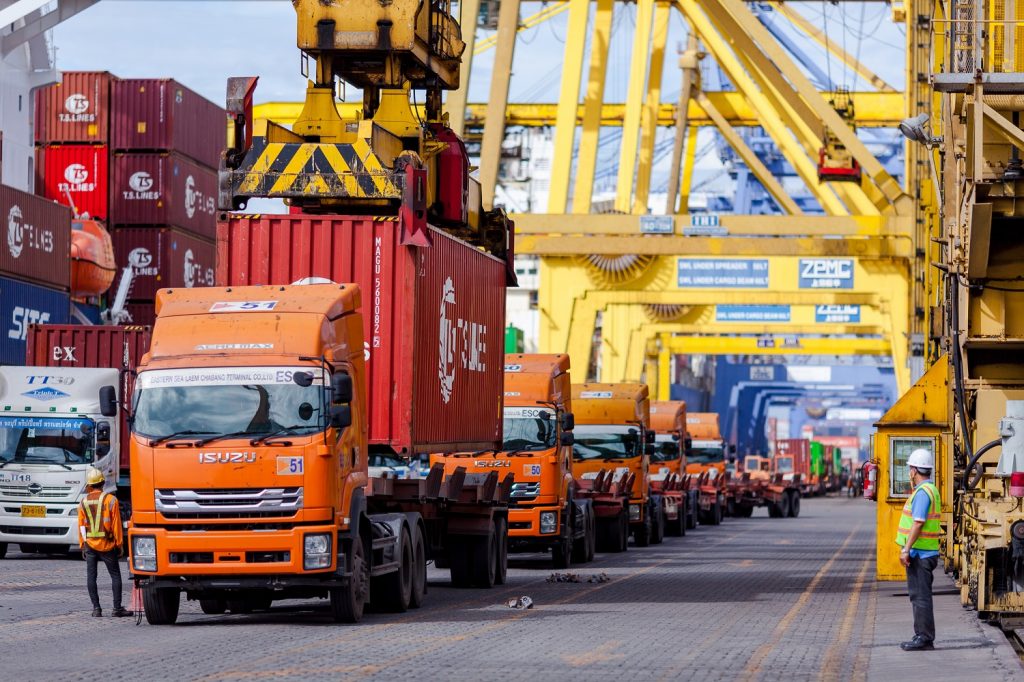 With twenty years of all-out efforts, T.S. Lines operate 52 services in 16 countries within 62 ports nowadays. This is the new chapter for the next twenty years. The company overcame the scene during economic recessions like 911, the strike on the west coast of the USA, and the Lehman Brothers incident by tapping into its professional management who know how to handle crises and its growing young employees who the company fully trains.
"Sailing your needs along", T.S. Lines is turning into the best carrier who knows their customers.
อัพเดตข่าวสารและบทความที่น่าสนใจในอุตสาหกรรมโลจิสติกส์ก่อนใคร ผ่าน Line Official Account @Logistics Mananger เพียงเพิ่มเราเป็นเพื่อน @Logistics Manager หรือคลิกที่นี่