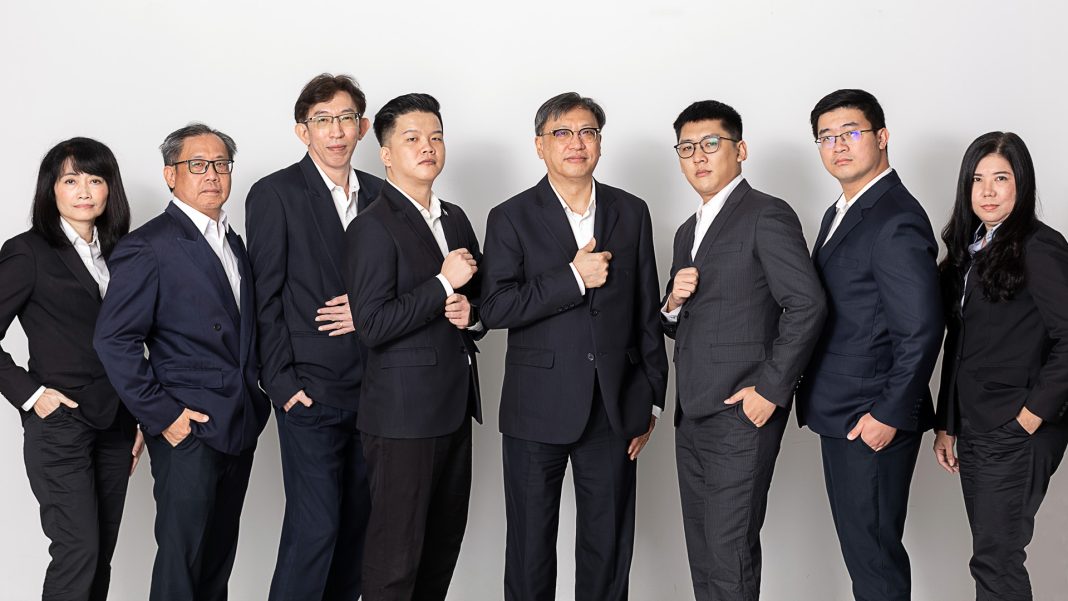 Wan Hai Lines (Wan Hai) got underway in 1965 as a log transportation company operating between Taiwan, Japan, and Southeast Asia, and in the years following, it has grown into a full-container vessel ocean carrier.
The company is now one of the most prominent players in the Intra-Asia and Indian Subcontinent markets and offers services to the US East and West coast, the Middle East, and the West Coast of South America. By remaining independent as a privately owned company throughout its expansion, Wan Hai has leveraged its organisational structure to make quick decisions, capitalise on market trends, and stay ahead of the curve.
First setting foot in Thailand in 1989, Wan Hai saw great potential in the nation's booming auto and agricultural markets. Soon after, in 1992, Wan Hai opened its first branch and launched a subsidiary company in Thailand, when it found that the country's geographic position provides an excellent business centre for Intra-Asia trade.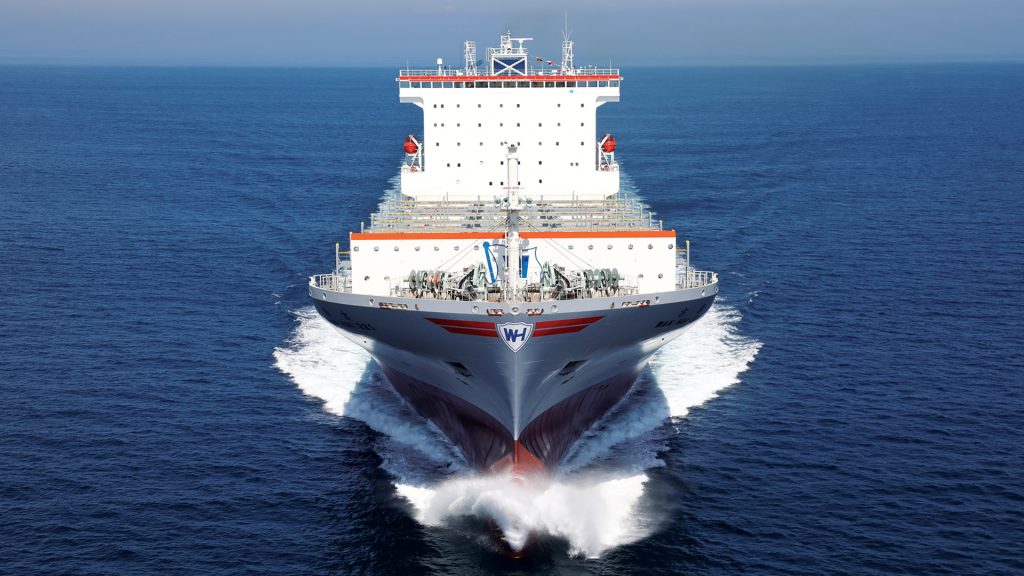 To find out more about the success of the Taiwanese carrier, how it views its position in Thailand after being here for almost thirty years, and to learn what new technology the company has implemented to propel its success, LM spoke to Mr. Donald Quek, President of Wan Hai Lines Thailand.
Mr. Quek is now into his 3rd decade of service to Wan Hai, after joining the company in 1991 as a sales agent following his service in the Singapore Air Force. Moving his way up the ranks, he soon learned the ropes of the shipping industry, and over the years has had overseas posting opportunities to Malaysia, Germany, and a stint in the company's Taiwan headquarters, where he served as a Branch Manager, General Manager and Pricing Manager respectively. Now back in Asia, Mr. Quek is putting his knowledge and experience into practice to develop Wan Hai's interests in Thailand, where he has been at the helm of the company's Thai operations for the last two years.
Wan Hai's Corporate Structure promotes Flexibility and Ingenuity
One thing that stands out about Wan Hai compared to its competitors is that no matter what factors affect the global economy, be it a financial crisis or an outbreak of pandemic disease, the company always manages to keep its head above water and turn a profit.
"we can leverage our assets to obtain the best terminal and handling rates in the business and good customer support, which is why our cargo volumes can keep growing"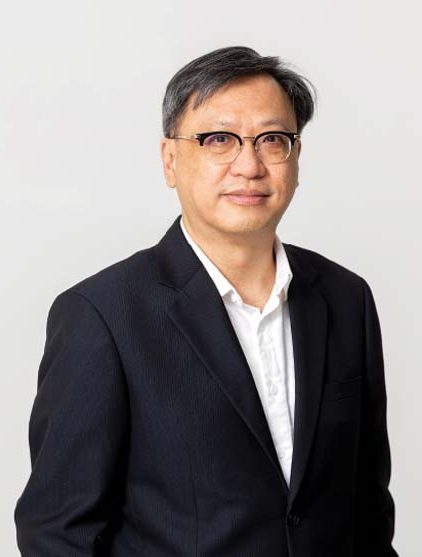 "As a niche carrier in Intra-Asia trade, we have the unique advantage of a comprehensive network; thus, we can leverage our assets to obtain the best terminal and handling rates in the business and good customer support, which is why our cargo volumes can keep growing. We are happy to be independent because it allows us to remain nimble and implement new policies and services quickly, but that doesn't mean to say we don't also have some great partnerships where we can manage mutually beneficial deals," explained Mr. Quek. "Another core competency of the company is that the top management always has the hand to the latest international trends, plus the vision and courage to think outside the box on how best to tackle economic tendencies," he continued.
With an ever-evolving supply chain and the rapid expansion of Intra-Asia trade over the last twenty years, Wan Hai has been well-positioned to make the most of the situation. In the past, products were manufactured in one country and sold in another, but these days, supply chain complexity means that components are moving around more than ever. Over this time, Wan Hai has been in the right place at the right time to profit from the surge in containerisation.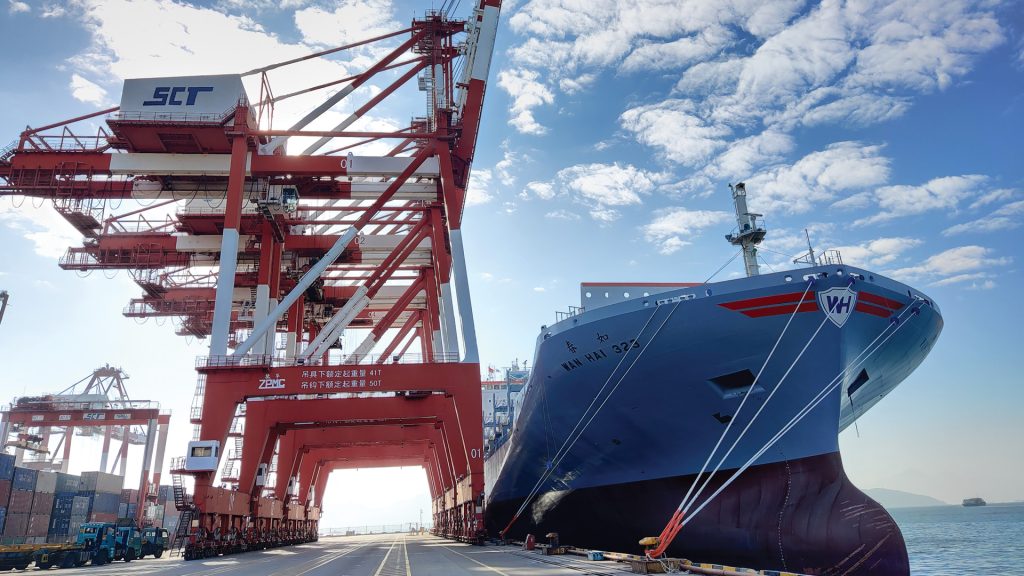 As a result of the pandemic, the turnover rates of vessels and containers has dropped, and carriers had to deploy more vessels and containers to maintain their services for customers. To tackle these challenges and meet the strong demand of the shipping market, Wan Hai Lines not only has actively sought vessels from chartering and second-hand markets but has also ordered 170,000 new containers and placed newbuilding orders for 37 vessels – 13x13000TEU & 24x3000TEU, with completed delivery expected by 2024 to enhance its capacity and pursue further growth.
Across-the-Board Services for Thai Customers
Currently, Wan Hai offers an impressive nine weekly sailings to Thailand from China, Hong Kong, Japan, Taiwan, Malaysia, Vietnam, and Cambodia.
"Thailand is a crucial market for Wan Hai," said Mr Quek. "While we do call at Thailand's leading import/export gateway at Laem Chabang with multiple services, due to the size of the majority of our vessels, we actually target most of our operations at Bangkok Port which enables us to reach the heart of the Thai commerce sector. I believe that thanks to Thailand's extensive cargo base and the number of years that we have committed to developing talent and building our brand here, the Thai market will always play a vital role in Wan Hai's business network."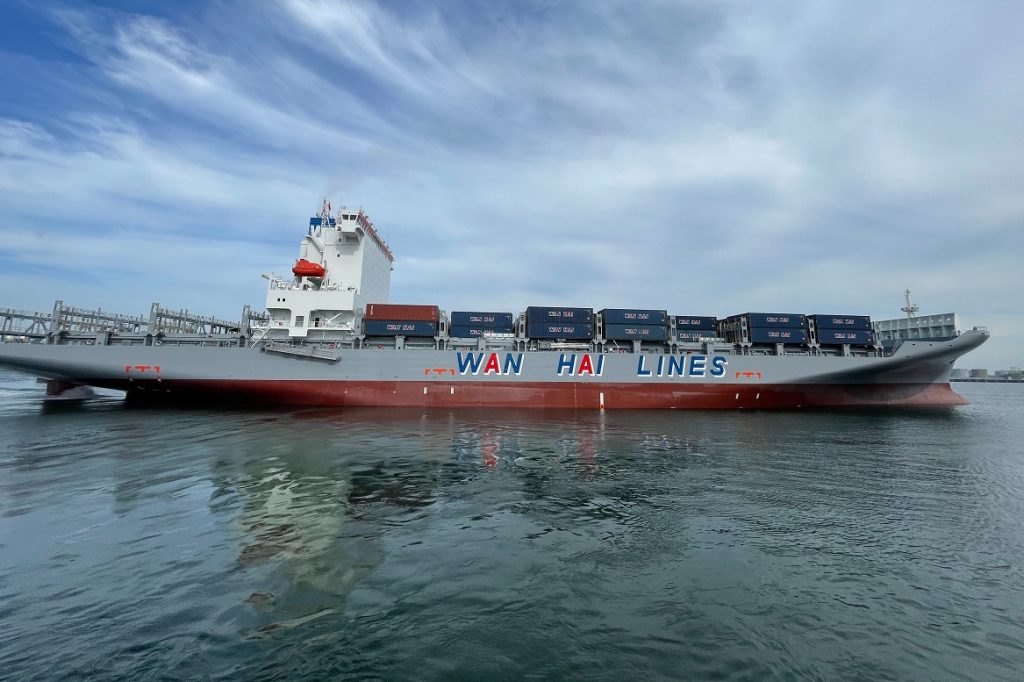 In the wake of the COVID-19 pandemic, Thailand has still managed to prosper as it has the advantage of being a key manufacturing base. Moving forward, the government initiatives that are in place to bring Thailand up to the next level will play an essential role in how the country performs over the next decade, and Mr. Quek believes that Wan Hai's interests here will continue to grow as it strives to meet the growing demands from Thai importers and exporters.
Since we've touched on the pandemic, it's worthy to note that Wan Hai has gone above and beyond for its Thai customers and staff/crew members alike to ensure their safety and wellbeing. Mr. Quek pointed out that since the beginning of his tenure as the President of Wan Hai Lines Thailand, the situation has not been easy, but instead of focusing on the negatives, Wan Hai has used the time to enhance its services and implement new digital solutions for its customers that allow for contactless transactions.
"We have used the COVID-19 situation to make some radical changes to the way we do business"
"We have used the COVID-19 situation to make some radical changes to the way we do business. In fact, the pandemic seems to have acted as the catalyst for some much-needed change across the shipping industry. We are now in the midst of adopting new solutions such as a new mobile app Queue system to save our customers time and to keep our office and counter services safe and comfortable. In addition, we are in the final stage to launch the E-D/O system in Thailand to help our Import customers to print out D/O at their office/premises. Our IT system also enables customers to make paperless bookings, and our E-payment system has been very well received by our Thai customers," Mr. Quek revealed.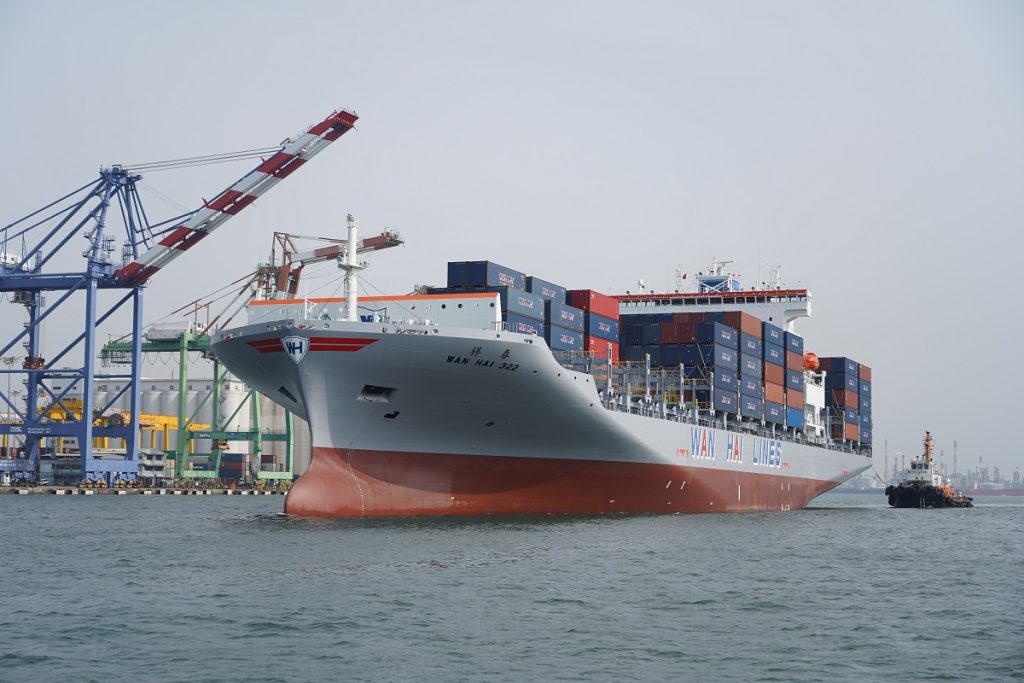 "In addition to providing safe and good customer service throughout the health crisis, Wan Hai also made numerous donations of medical supplies to 19 public hospitals amounting to THB7M to help ease the public health care constraints during this pandemic period. We do this because we always held high regard for being a company with good corporate social responsibilities as well as to express our gratitude to the Thai society for making Wan Hai what it is today," he added.
Core Player in Reefer Trade
Wan Hai keeps deploying new reefer containers with excellent cooling capacity and energy saving effects every year to provide customers with high-quality cargo transportation. Further to its technological advances, Mr. Quek mentioned that Wan Hai currently has one of the youngest reefer fleets in the industry, with a remarkable average container age of only four years. Also, the company's dedicated reefer team in Taipei ensures that Wan Hai can negotiate deals with vendors and remain innovative in what is a fast-moving, specialised and lucrative market segment.
"Our expertise in handling perishable, time-sensitive cargo such as high-value fruits like Durian means that our customers can reach far-away markets without worrying about their products' integrity"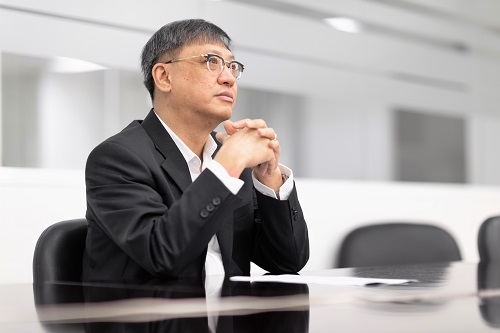 "Wan Hai is one of the leading providers for direct reefer services in the Intra-Asia market. Our expertise in handling perishable, time-sensitive cargo such as high-value fruits like Durian means that our customers can reach far-away markets without worrying about their products' integrity. This kind of service is possible thanks to our exceptional frequency of direct reefer services to Hong Kong and Southern China, as well as our continual effort to optimise procedures, equipment and technology of reefer transport to ensure the quality and prolong the shelf life of cargo. Wan Hai's reefer experts and technicians are also keeping close tabs on each stage of the carriage to prevent any cargo damage incidents. Looking ahead, Wan Hai will continue to accommodate the growing reefer business and strengthen its position as one of the core reefer carriers in the Thai market," said Mr Quek.
Supreme Services and Steadfast Growth
Thanks to its comprehensive network and years of accrued knowledge in a niche market, Wan Hai can give its customers what they truly need from a shipping company; outstanding network coverage, exceptional services, and excellent reliability.
In addition, with steady management and dedicated leadership, it's a safe bet that the company will continue to thrive in the Thai market for many years to come; plus, with the implementation of trailblazing reefer and mobile technology, Wan Hai's customers can rest assured that they are getting contemporary, reliable, and secure ocean transportation.
---
อัพเดตข่าวสารและบทความที่น่าสนใจในอุตสาหกรรมโลจิสติกส์ก่อนใคร ผ่าน Line Official Account @Logistics Mananger เพียงเพิ่มเราเป็นเพื่อน @Logistics Manager หรือคลิกที่นี่