KSP Depot, a renowned container depot operator, has successfully diversified its business by venturing into the warehouse services sector in the Laem Chabang area. Leveraging its expertise in container depot operations, KSP Depot now offers warehousing services to cater to the diverse needs of customers across various industries. With plans to further expand their facilities to support bonded warehouse services and become a comprehensive One-Stop Shop for importers and exporters.
Containers play a vital role in the transportation and import-export industries as they are essential for storing products destined for various locations globally. Simultaneously, the storage and handling of goods before and after containerization are equally crucial. This encompasses maintaining product quality, enhancing safety and security, and optimizing the speed and efficiency of supply chain management.
In this issue of LM Magazine, we had the privilege of interviewing Mr. Bruce Lee, Managing Director of KSP Depot, and Mr. Phumkiat Ninlaart, the Operations Manager. Our conversation centered around the business practices adopted by the container yard operator, as well as the strategic vision that prompted their expansion into warehouse services in the Laem Chabang area. This insightful discussion shed light on their professional and trustworthy approach to meeting the evolving needs of the logistics industry.
Solid Background
Since its establishment in 2018, KSP Depot has been providing comprehensive container depot services, including container receiving, delivery, cleaning, and maintenance. With their extensive expertise in container management, they have established themselves as a reliable and professional service provider. Spanning a vast operating space of 64,000 square meters, KSP Depot has the capacity to handle more than 8,000 TEU containers. Located strategically just 2 kilometers away from Laem Chabang Port, they offer convenient access to their services, facilitating smooth logistics operations for their customers in the shipping and maritime industries.
With a wealth of experience and expertise in the industry, coupled with an outstanding reputation for service quality; KSP Depot has earned the trust of numerous renowned shipping lines with the important task of handling empty containers, serving as reliable operators for container receiving, cleaning, maintenance, storage, and delivery. Their services cater to customers involved in import and export activities with shipping lines operating from Laem Chabang Port to various destinations worldwide.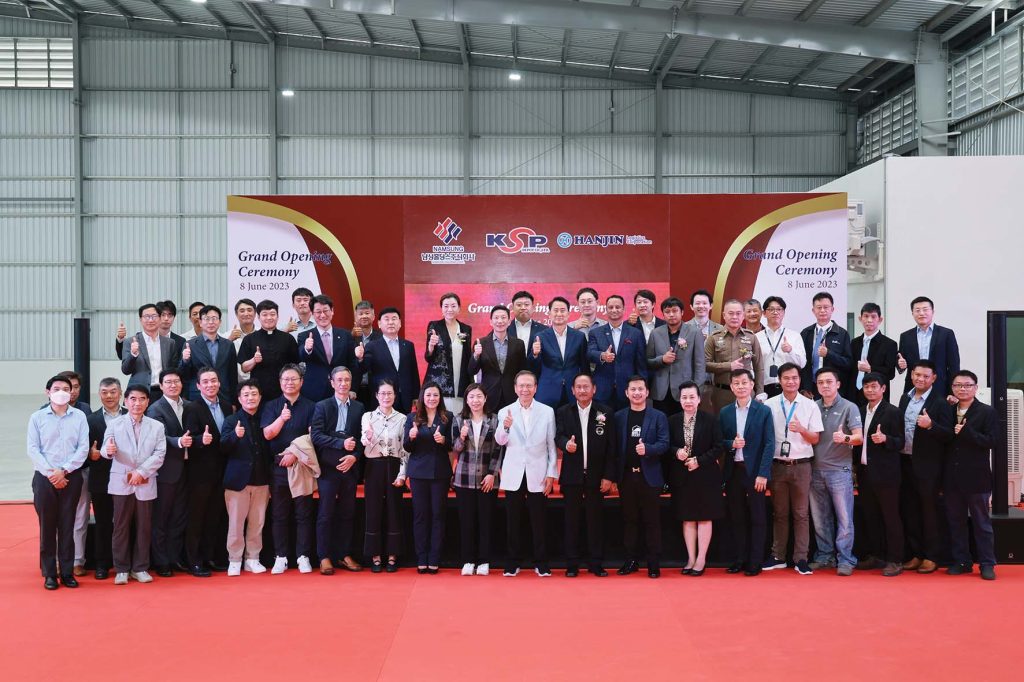 A Bold Move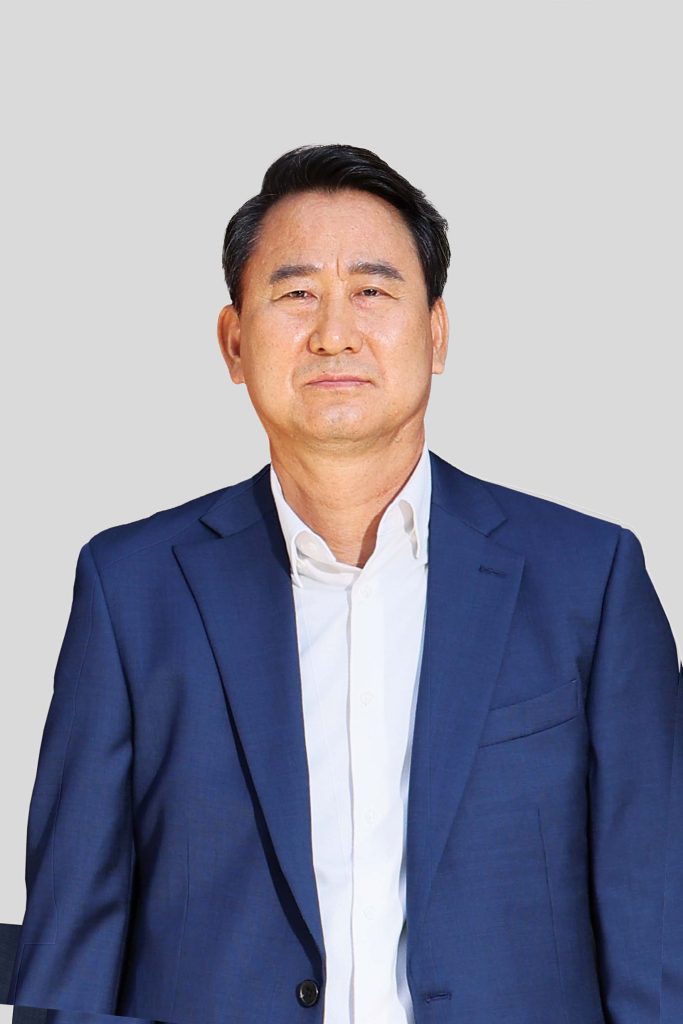 Building upon its continuous achievements in the container depot business, KSP Depot combines a forward-thinking approach and extensive firsthand experience in the container shipping industry. Recognizing the evolving market demands and harnessing the company's vast knowledge of the business, a highly skilled team, and a strategic location near the Laem Chabang Port area, they have made the decision to venture into the storage services sector. This expansion involves the allocation of 16,000 square meters from their existing 64,000 square meter yard space to establish a dedicated warehouse facility.
According to Mr. Lee, "In response to the evolving requirements within the logistics industry, our company is actively exploring new avenues to enhance our services and cater to a wider range of customers. With our extensive infrastructure and industry expertise, KSP Depot has recently ventured into the warehouse service sector. This expansion marks a significant milestone for our company as we strive to become a comprehensive container management and storage partner to our valued customers."
Following a thorough analysis and strategic planning, KSP Depot commenced the construction of its new warehouse. Mr. Ninlaart mentioned, "Our newly developed warehouse is divided into two distinct sections. The first encompasses a general warehouse spanning 5,682 square meters, while the second half is dedicated to a bonded warehouse. The facility is equipped with a yard area to facilitate cargo handling and management. Our warehouse can accommodate a wide range of products and is staffed by skilled professionals specializing in warehouse management."
Ready to Serve
Following the official opening ceremony on June 8th, KSP Depot's warehouse is now open for customers. The facility features an advanced rack system and palletized storage space to maximize storage capacity. A state-of-the-art Warehouse Management System (WMS) has been implemented to further optimize operational efficiency. The warehouse is equipped with a robust 24-hour security system, including CCTV cameras, ensuring safety and security at all times.
KSP Depot's new facility provides an extensive selection of warehousing services, including storage, inventory management, cross-docking, transportation and distribution, LCL (Less-than-Container Load), packing and delivery, document handling and customs clearance, logistics consulting, and value-added services. Additionally, the company's bonded warehouse offers a wide range of related services. Furthermore, there are plans to expand the services to include a Container Freight Station (CFS), aiming to alleviate the burden on customers in procuring containers for product loading. This expansion is made possible by the company's ample resources and skilled personnel.
According to Mr. Ninlaart, "Our experience as a container yard operator provides us with a competitive edge in container management. This expertise has paved the way for our expansion into the warehouse business. With our industry knowledge and extensive understanding, we are able to cater to our customers' specific needs and provide tailored services. Our strategic location near Laem Chabang Port, comprehensive warehouse management equipment, modern warehouse management system, and experienced personnel, combined with our extensive partner network, enable us to deliver speed and efficiency in our operations. This ultimately streamlines processes, reduces costs, and creates new business opportunities for our customers, both directly and indirectly."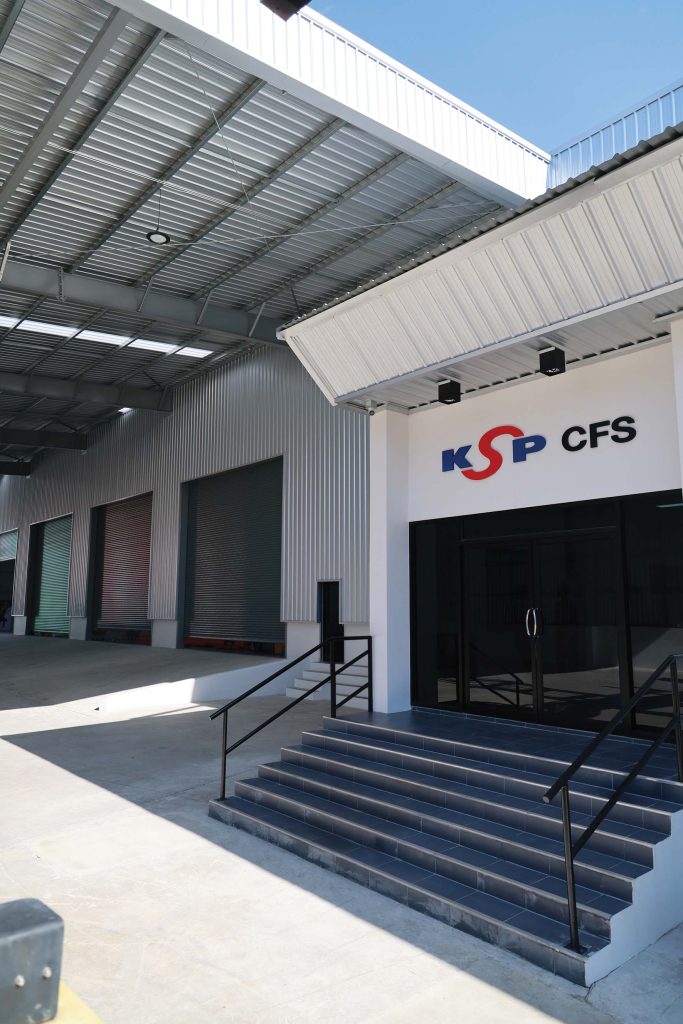 Continued Expansion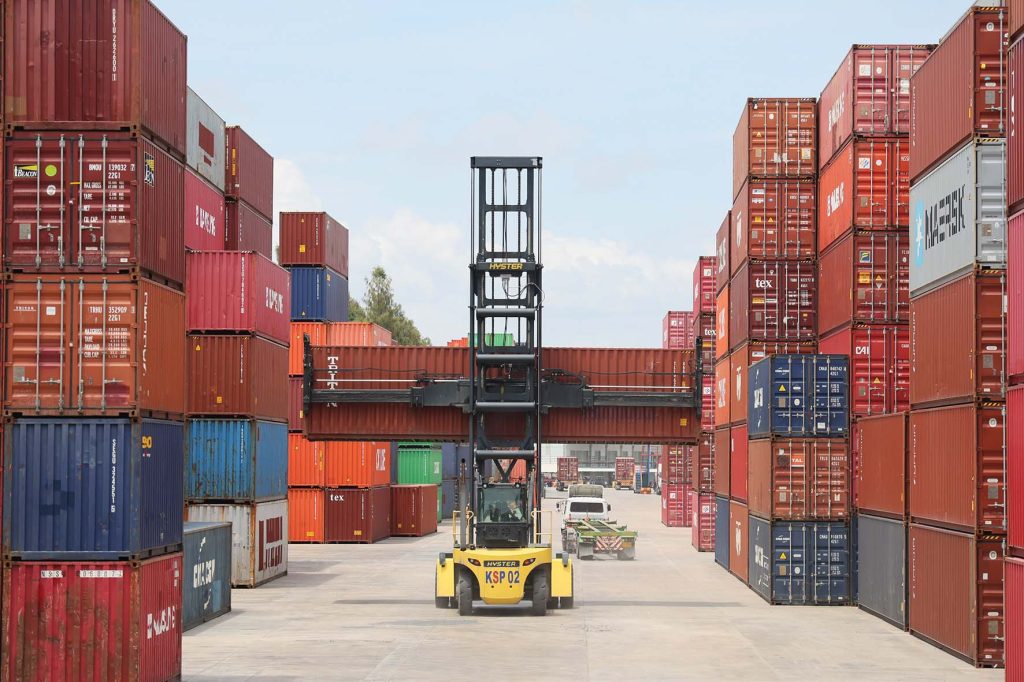 With extensive industry experience and a broad vision, KSP Depot has established a strong network of strategic partners, allowing the company to continuously enhance its business infrastructure. Mr. Lee explained, "Leveraging the strategic location benefits of our warehouse and container yard, along with a substantial fleet of containers for efficient export-import operation, our objective is to elevate our warehouse space and container yard services into a comprehensive 'One-Stop Service Shop'. This facility will empower our customers to conveniently pack and prepare their products for timely delivery to the terminal, ensuring seamless loading onto cargo vessels within the specified cut-off time and minimizing delivering duration."
In addition to bolstering its extensive range of services, KSP Depot has set its sights on expanding its warehouse space by an additional 48,000 square meters within the next five years. This expansion aims to further develop its free zone business and enhance its capacity to handle high-value products, such as automobiles, electric vehicles, and solar panels.
Furthermore, Mr. Lee unveiled the company's long-term business strategy, stating, "Over the next decade, our objective is to secure a tender as a new terminal operator at Laem Chabang Port. While we may not be a large-scale corporation, we have established partnerships with investors from South Korea who express keen interest in co-investing in the port operations in Thailand. This initiative is in line with our preparations to support the future growth of KSP Depot."
---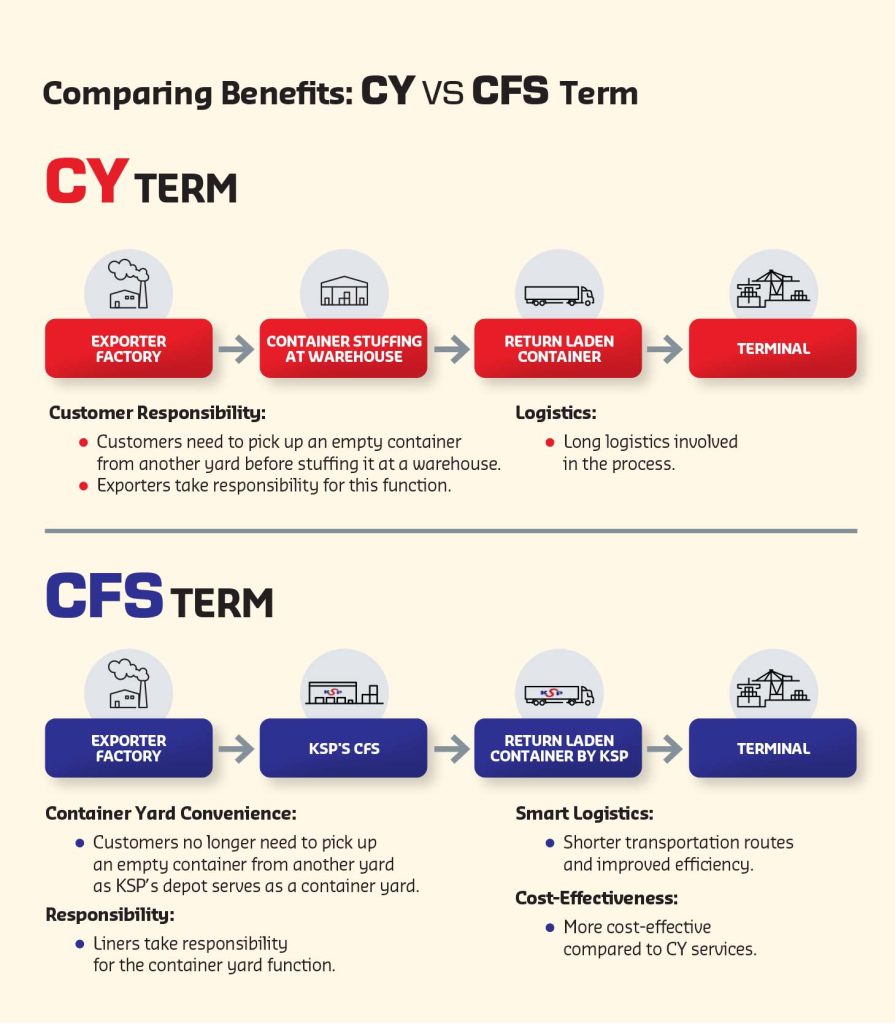 Container stuffing made easy at KSP CFS!
– We have our own empty container depot.
– Save on costly container moving expenses.
– Experience seamless and efficient operations.
Experience convenience and cost savings. Contact KSP CFS today for hassle-free container stuffing.
---
Mr. Bruce Lee (Managing Director)
Mobile no. +66 8205 2777 1
Email: ymlee@kspdepot.co.th
Mr. Phoomkiat Ninla-art
Mobile no. +66 9173 8944 8
Email: phoomkiat@kspdepot.co.th
Bangkok office : Tel. +66 2367 3544 – 6
Laem Chabang office : Tel. +66 3819 6910, +66 3819 6912
---
อัพเดตข่าวสารและบทความที่น่าสนใจในอุตสาหกรรมโลจิสติกส์ก่อนใคร ผ่าน Line Official Account @Logistics Mananger เพียงเพิ่มเราเป็นเพื่อน @Logistics Manager หรือคลิกที่นี่