Throughout the past year, LEO Global Logistics (LEO) has partnered with operators inside and outside the logistics industry. First, the alliance with China Post, a leading state-owned enterprise from China, expanded and increased cooperation efficiency in e-commerce logistics between Thailand and China. Then, the partnership with SENA Development, a top real estate company in Thailand, synergized the development of LEO's third Self-Storage project. Lastly, the joint investment with Nexter Ventures enhanced LEO's Digital Transformation process and expanded the business for both parties.
Cooperating with entrepreneurs will enhance and speed up LEO's goal of becoming a comprehensive logistics service provider. In this issue of LM magazine, we had the opportunity to talk with Mr. Kettiwit Sittisunthornwong, Chief Executive Officer of LEO, regarding the idea of building a business alliance, along with the company's goals to achieve cooperation.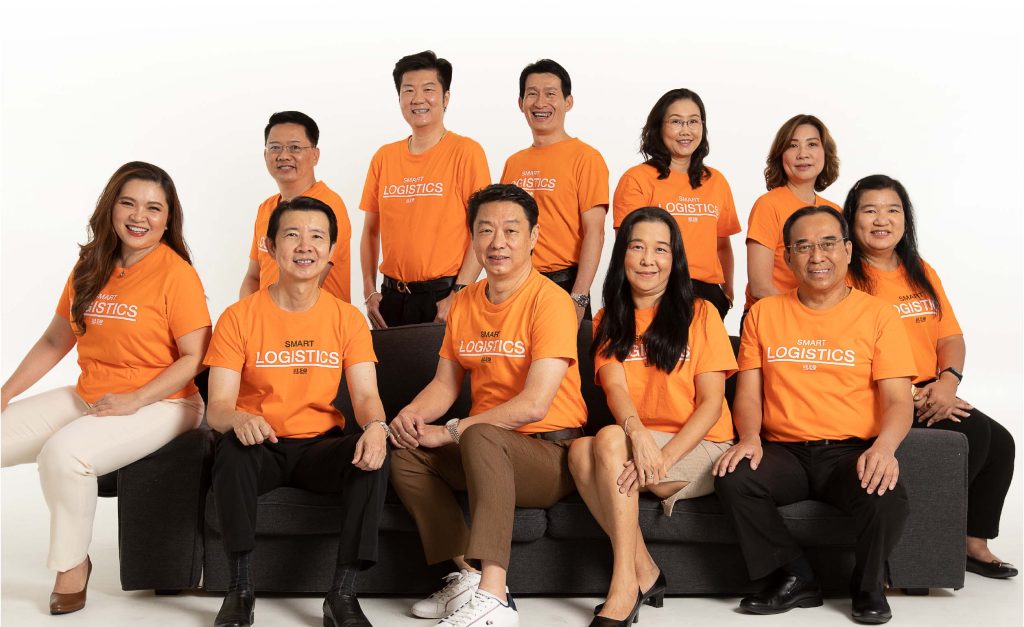 The Beginning
For a logistics service provider, staying still means taking steps back. Consequently, LEO is always looking for ways to improve its business.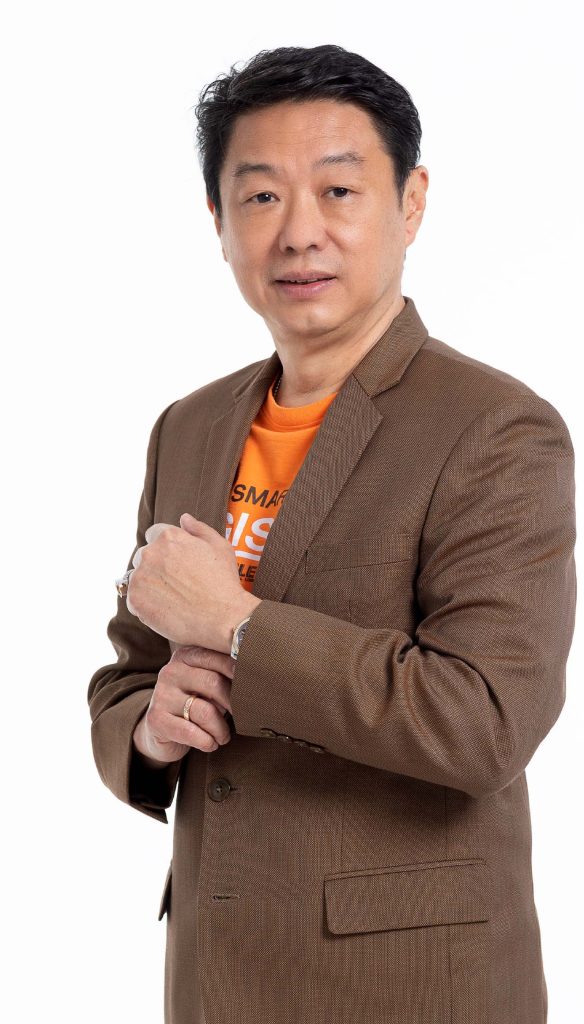 "As an end-to-end logistics service provider, LEO needs to constantly look for opportunities to enhance our business and provide quality customer service. Over the years, we have been actively looking for strategic partners and business partners both within the logistics industry and outside, both at home and abroad, to expand our business. To become sturdier, we are expanding businesses into segments related to and not related to the logistics industry," Mr. Sittisunthornwong said.
"Forming business alliances helps us grow by leaps and bounds. Combining the strengths of each company in developing business and creating synergy will result in not just 1+1 = 2, but 3, 4, or 5 and helps LEO to widen the scope of its business and services and have a more diverse base of new customers. This is in line with LEO's business strategy to become a fully integrated logistics service provider. In addition, forming alliances with companies with different expertise and strengths adds to LEO's competitive edge and differentiates its market positioning. As a result, the company can be more flexible regarding service fees and business opportunities."
Finding the Right Partner
Partnerships are a common practice found in various business sectors. However, finding a partner that helps your business grow better is not easy. Mr. Sittisunthornwong explained the idea of finding the right business partner: "The first things we need to consider when looking for the right business partner are trends and business opportunities. Next, the business should have high growth potential. Then, we start looking for entrepreneurs who have what we need and need what we have. Together, we must be able to encourage LEO and its partners to grow and expand into new markets. It is a collaboration that can find the strengths of both parties to promote each other. We believe that if we have the right strategic partner, we will be able to use the strengths of our partners to help develop and expand into new markets faster and more successfully than having to start doing everything on our own from scratch."
How the Partners Helps
Business alliances formed in the past year have given lots of opportunities to LEO, as Mr. Sittisunthornwong explained: "In the logistics segment, the partnership with China Post has become an important part of LEO's ability to develop comprehensive air and rail freight businesses. It also allows LEO to connect with new partners such as Yunnan Tengjun and empowers LEO to provide more end-to-end rail freight service to China. Subsequently, new customers such as SMEs and e-Commerce entrepreneurs in Thailand will have more options to export to other countries, better access to more efficient services with reasonable freight rates, and a wider range of destinations globally."
"In a non-transportation business such as warehousing and self-storage, the expansion in this business arm allows LEO to increase recurring income significantly. In addition, we received opportunities to expand into new customer groups via our business partners, who are real estate experts. With their support, LEO was able to find the right location at the right price quickly. Combined with LEO's expertise, the third self-storage project is rapidly progressing."
Exchanging expertise and experience between partners will enable LEO to better align their business strategies and operations according to economic circumstances. Mr. Sittisunthornwong pointed out that global trade and logistics trends are constantly changing, and with expertise and experience, they will be able to better manage risks in business operations.
"Over the past three decades, LEO has been through many global crises, such as the Persian Gulf War, The Tom Yum Kung crisis, as well as the recent COVID-19 crisis. What we learnt from these crises is that we should not put all our eggs in one basket and rely on one market or business too much. Therefore, we aim to diversify our business and look for opportunities in different markets to build a strong foundation for LEO Global Logistics."
"By partnering with businesses from various industries and backgrounds, our company has the opportunity to grow exponentially, stronger, and more sustainable. Therefore, we will be able to make more sales and profits and sustainably pay dividends to the shareholders."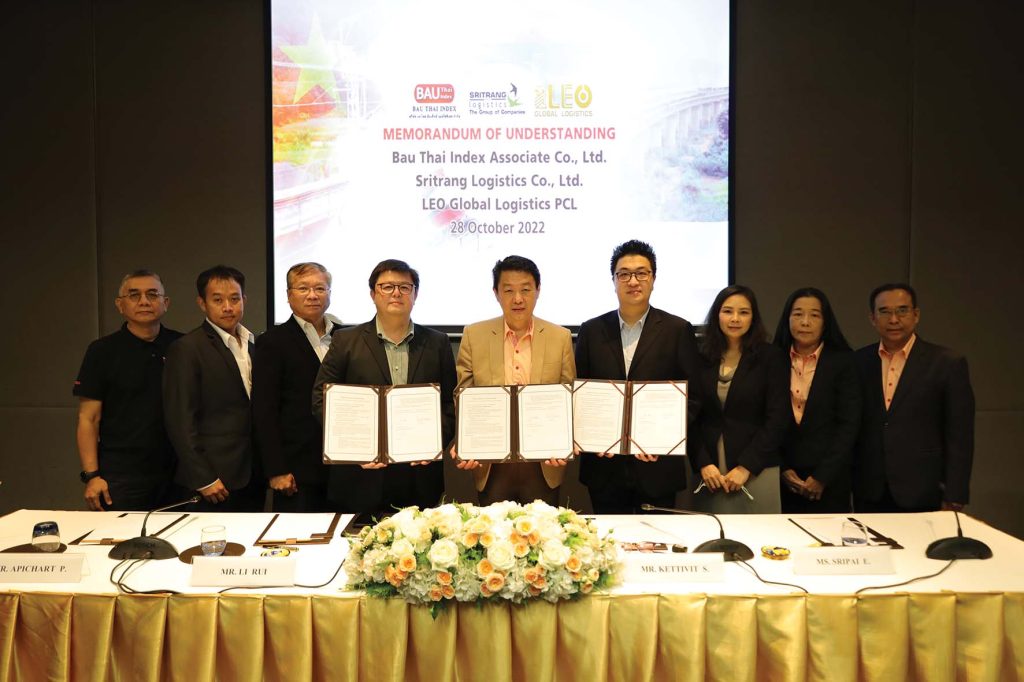 Upcoming Partnerships
Despite the success in forming alliances with many leading operators, LEO has never ceased to seek and grasp new business opportunities. The company is actively exploring new business ventures in the logistics industry and other segments to make LEO's services more comprehensive and diverse and expand the organization's growth.
Mr. Sittisunthornwong revealed that "Currently, we are in the process of negotiating acquisitions (M&A) and joint ventures with partners who are either companies in The Stock Exchange of Thailand (SET) or leading companies in other countries. A better picture can be expected between the 4th quarter of this year and the 1st quarter of the next year. These new businesses will play an important role in serving our customers, including promoting growth in both LEO's business and revenue. We expect to grow steadily and sustainably over the next few years. In addition, LEO will invest in new businesses to enhance the company's growth. We have many management professionals ready to support business expansion in all sectors and elevate LEO into a full-service logistics service provider that always meets customers' needs. I am striving to make LEO a Blue-Chip Stock for logistics business in Thailand with exponential and sustainable growth, able to pay dividends to shareholders consistently."
LEO's strategic partnerships over the past year
Business alliance with China Post Yunnan to transport e-commerce goods between Thailand and China.
General Sales Agent (GSA) for China Postal Airlines' air cargo service from Bangkok to Kunming.
Cooperate with China Post in cross-border transportation from Kunming, Yunnan, China, to Laos PDR and Thailand.
Signed additional business contracts with China Post to promote cooperation in rail freight and supply chain operations, consisting of sourcing products from Thailand to sell on China Post's e-commerce platform in China and the air freight business.
Signed a Strategic Cooperation Agreement with Yunnan Tengjun Multimodal Transport Holding Ltd. to develop a rail freight service system for fruit and e-commerce transportation between Thailand and China.
Joint investment with ADVANTIS FREIGHT (PVT) LIMITED to expand business opportunities in Logistics & Distribution Center.
Join SK Asset Management Company Limited, a subsidiary of SENA Development, and establish a new joint venture company to operate a Self-Storage project, develop a warehouse business, and provide integrated logistics services.
Join Sahathai Terminal Public Company Limited to establish a new joint venture company to operate a Cold Chain Logistics Center and provide comprehensive logistic services.
Collaborated with Baothai Index Associate Co., Ltd., and Sri Trang Logistics Co., Ltd. to expand rail freight business to China and Laos. Including providing cross-border transportation services to others. ASEAN and BIMSTEC countries.
Join hands with Nexter Ventures, an affiliate of Siam Cement PCL, to invest in ZPS's digital platform 'ZUPPORTS', which will be an integral part of the Digital Transformation plan.
---
อัพเดตข่าวสารและบทความที่น่าสนใจในอุตสาหกรรมโลจิสติกส์ก่อนใคร ผ่าน Line Official Account @Logistics Mananger เพียงเพิ่มเราเป็นเพื่อน @Logistics Manager หรือคลิกที่นี่