As a global air, sea, and land logistics and transportation services provider, KTL International operates as the freight forwarding arm of the larger Turkish-based Kinay Group. After experiencing rapid expansion for the last five years, KTL International is growing its business to provide worldwide logistics services with a strong focus across Europe and Asia. By opening new branches in Belgium, the Netherlands, the UK, China, Vietnam, and most recently, Thailand, the company plans to attract more business in these areas by offering unbeatable transportation times, top-notch customer service, and specializing in project cargo.
Being one of Turkey's longest-standing logistics service providers, the Kinay Group is celebrating its 75th anniversary this year. Starting out as a shipping agent that represented major global shipowners and charterers in Turkey, the company grew from its ability to handle Boron mineral shipments requiring special certificates and government authorization. Over time, and with continued success with domestic transportation, the company branched out to develop a number of subsidiaries specializing in different services like chartering and brokerage, foreign trade and representation, agency services, and international freight forwarding.
Now well-established as its own entity, KTL International offers its customers a door-to-door service, but that doesn't mean to say it doesn't leverage the knowledge and experience of the greater Kinay Group. In fact, by working as a family, the divisions of Kinay work together in harmony, providing a complete logistics package to their customers. This means that KTL International's solutions include maritime, air, land, and railroad transportation, or a combination of multi-system/multi-modal transit. Furthermore, it can offer customs brokerage, supply chain consultancy, plus load and warehouse management
KTL's Thailand Branch and Latest Developments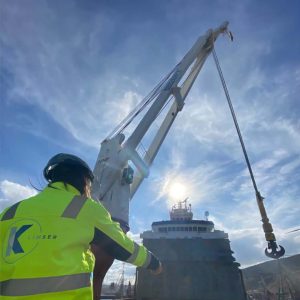 To discover more about the company's growth and why it chose Thailand as the next key location in its expansion program, LM had the opportunity to speak with Mr. Doruk Dinçer, Regional Sales Director of KTL International Logistics (Thailand) Co. Ltd., who threw light on the company's strategies for developing its business presence, both globally and locally.
"KTL International Logistic has been operating for over a decade, and our newest branch office here in Thailand, which was recently opened on January 4th, 2021, is the latest indication of our company's continuous progression," explained Mr. Dinçer. "Our new office's location in Samut Prakan province strategically places us near the business sector of downtown Bangkok, but also close to the city's industrial zone that runs along the Chao Phraya River," he continued. Previous to the KTL International Thailand office opening, the company used an agent to handle its business within the country. However, as its business continued to strengthen, KTL International saw an opportunity to root itself firmly in Southeast Asia after the fruitful efforts of its Vietnam branch proved the region lucrative for the company.
Talking on one of KTL International's successful international deliveries from Turkey to Thailand, Mr. Dinçer revealed, "With the assistance of our colleagues from our parent company in Turkey, we have recently completed the seamless delivery of project cargo for the factory renovation project belonging to one of Thailand's largest cement producers. As a result, not only were we able to deliver the cargo safely and on time, but we also delivered customer satisfaction."
KTL International makes the most of Tukey as the Gateway to Europe and the Middle East
Turkey's location that straddles both Europe and Asia has proven valuable for international trade for millennia. Nowadays, little has changed in that respect, and logistics providers moving commodities between the two continents regularly use Turkey as a transportation hub and interchange. Additionally, there has been a spike in cargo movement in recent years thanks to the construction of the new Istanbul Airport, which opened in 2018.
With regards to trade between Turkey and Thailand, volumes between the two countries were estimated to be worth US$1.34 billion in 2019. Primary commodities moving from Thailand to Turkey include data storage units, vehicles, and motor vehicle components.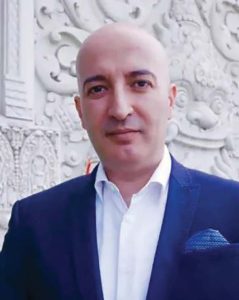 KTL International uses Turkey's geography to its advantage by utilizing Istanbul as a launching pad for its European bound cargo. Mr. Dinçer noted, "Turkey is an excellent strategical hub for goods moving from East to West and vice versa. For example, from our base in Istanbul, we can make deliveries with a two-driver truck to the UK within three days, which is about as fast as humanly possible. Then, for cross-border cargo heading for countries in the Middle East, we can use our KTL Mersin branch to handle these transfers."
Mr. Dinçer also commented on another new service offered by KTL International in Istanbul that tackles truck limitations in certain areas. "We have introduced several smaller vans into our fleet that allows us to reach places that other logistics providers cannot, where roads might not be suitable for larger delivery trucks." Making such additions to its service showcases how KTL International is willing to go the extra mile for its customers. "I believe this service will be very popular with our customers in Europe, and we hope to add more destinations to our service routes in the near future," added Mr. Dinçer.
Moving forward and Trade Developments
As global markets begin to recover in the aftermath of the COVID-19 pandemic, KTL International is using this time wisely to develop its business and invest in the Thai market. Going forward, the company expects to see continued expansion of its global presence, and by using its resources and workforce effectively, it has been able to increase its market share exponentially in a relatively short time frame. In addition, by differentiating itself from its competitors through trade initiatives, KTL International now plans to move into other markets in regions like North and South America, Africa, and the Indian Subcontinent.
อัพเดตข่าวสารและบทความที่น่าสนใจในอุตสาหกรรมโลจิสติกส์ก่อนใคร ผ่าน Line Official Account @Logistics Mananger เพียงเพิ่มเราเป็นเพื่อน @Logistics Manager หรือคลิกที่นี่