With an increasing demand from automakers for dedicated car carrier services worldwide, Gold Star Line (GSL) is delivering exactly what car manufacturers need by driving its Roll-on/roll-off (RORO) business forward. By including more countries and ports on its shipping routes and adding more RORO vessels to its already comprehensive services, GSL aims to expand its successful pure car carrier (PCC) and pure car/truck carrier (PCTC) operations into new markets.
Thanks to more than two decades of experience in the RORO business, GSL's expertise is unquestionable when it comes to delivering cars, trucks, and high-end heavy cargo safely. The company has also enjoyed exponential growth over the past couple of years, mainly thanks to its excellent customer service team and understanding of these cargoes' time-sensitive nature. Plus, by tripling the number of RORO vessels currently in service from 2020 to 2021, GLS is ready to serve more customers than ever.
GSL Drives into New Markets
While GSL has built up a solid reputation over the last 20 years focusing on the Israeli market and running PCC and PCTC services from well-established auto-manufacturing nations like Korea and Japan to Israel's Port of Eilat and Jordan's Port of Aqaba, the company is setting its sights on new destinations where it sees the opportunity to grow. These include routes from China, which has rapidly grown to become one of the largest auto manufacturing nations globally, to destinations in Europe, as well as adding new port calls in South America, East-African ports on the Red Sea, and Australia.
To make this happen, GSL has increased its number of RORO vessels in operation from 2 in 2020 to 6 in 2021. These 43,000 cubic meter ships can hold up to 3,200 – 4,200 cars and trucks. However, what may come as a surprise to many people is that they are also utilized to carry bulky agricultural machinery like tractors and combine harvesters, as well as large vehicles for the construction industry such as excavators, bulldozers, and compacting machines. In addition, other more specialized project cargoes including cranes, large single-piece sections for bridges and oil refineries, or any other oversized objects that cannot be driven on and off the ship on their own wheels can utilize a specialized platform vehicle known as a self-propelled modular transporter (SPMT) to be loaded and discharged.
Looking ahead, GSL foresees that it will operate up to 10 RORO vessels by 2022, and the company sees Thailand as an important market down the road thanks to the country's 1.2 million car exports per year. While pick-up trucks take up the lion's share of these exports, many major auto companies, including Ford, Honda, Toyota, Mitsubishi, Nissan, Mazda, MG, BMW, and Mercedes Benz, all have production plants in the country, producing components and assembling vehicles. As familiarity grows and more Thai customers become aware of GSL's RORO services, the company hopes to make Thailand a regular port of call on its rotations.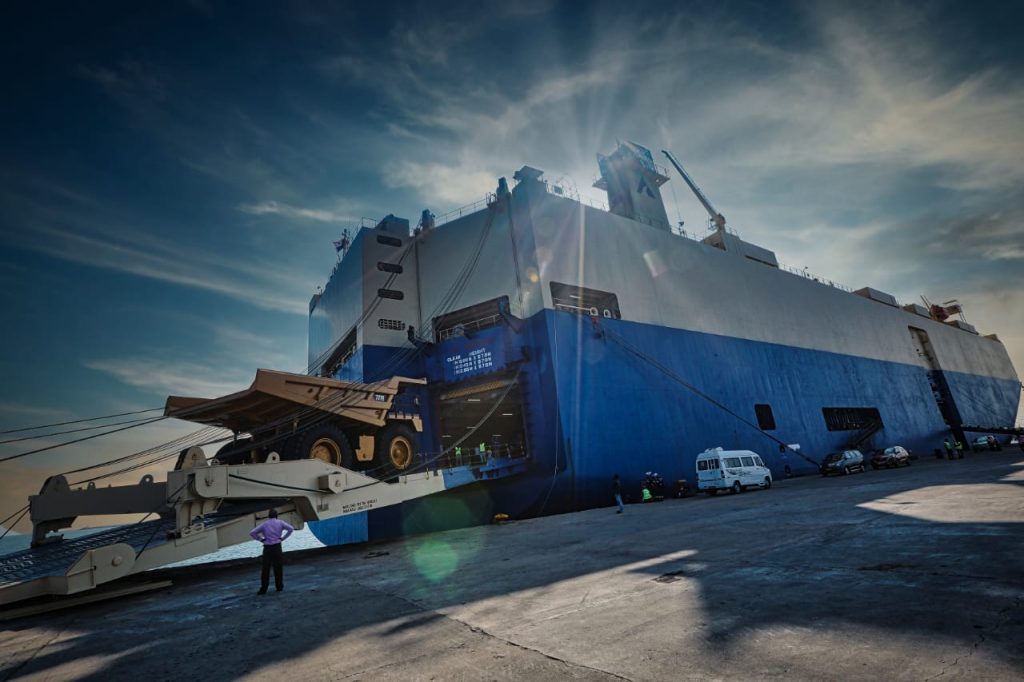 Top-notch Services with a Global Network
Since GSL is also a container carrier with a worldwide network of offices, one of the key benefits for customers using its RORO services is that they will always deal with the company directly with no need to go through a shipping agent acting as a middleman. This is in stark contrast to how other car carrier lines operate, meaning GSL's customers can rely on the information they receive to be accurate and up-to-the-minute.
Another step taken to make sure all cargo is meticulously checked and accounted for at the port is a loading survey, plus GSL can provide transit guarantees and meet the no-damage requirements customers expect with this type of cargo. Moreover, GSL makes sure that all its staff working in its RORO department maintain the highest industry standards and have the knowledge and equipment to ensure cars are delivered in pristine condition. The company will go as far as to appoint a supervisor at the port upon a customer's request to ensure workers who drive the cars on and off the ships are wearing special clothing that is free from buttons and zippers, ensuring the vehicles get no accidental dents or scratches.
In addition to its fastidious transportation, the strength of GSL lies in its ability to develop small services for its customers with unique situations, and its agility to charter RORO vessels quickly and meet the needs of customers who require ad hoc solutions is undoubtedly one of the characteristics that has propelled its success.
With its growing number of vessels and destinations, the company is now in the process of expanding and developing its team further to add to the strong presence it already has in Korea and Japan. Currently, the company is sourcing the right people for the job who have experience in the car carrier and car manufacturing businesses in places like China and Thailand in Asia, and the U.K. and Germany in Europe, meaning its customers in these countries will get the best services possible.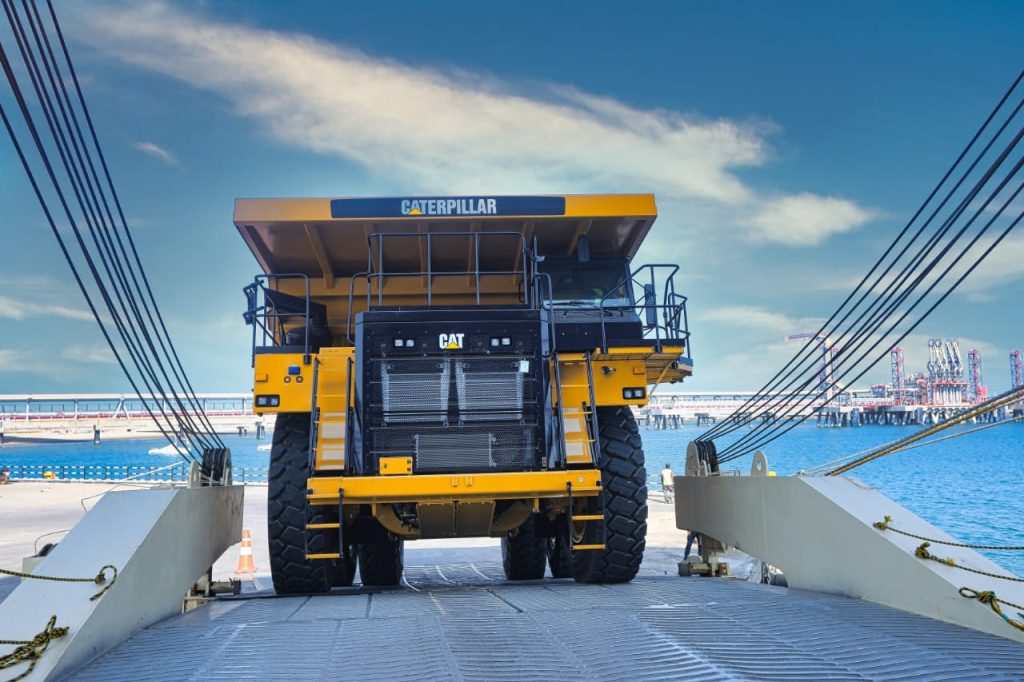 Consumer Spending on the Rise while Governments push for more Electric Vehicles
One trend that GSL has paid close attention to in the post-COVID-19 climate is consumer expenditure, and it has noticed that people are spending less money on services and more money on commodities like new cars. The company believes this will be a strong driving force behind the expansion of its RORO business, as a rise in sales results in a surge in production and, therefore, the need for more transportation.
Its growing RORO fleet will also benefit from the fact that more governments around the world are pushing for laws that will mandate the requirement for lower vehicle emissions, with the goal to eventually move to carbon-neutral electric vehicles (EV) within the next few decades. This will force the hand of car manufacturers to comply with new regulations, sparking an entire wave of vehicle production.
Currently, the U.S. government, along with those in several European nations, are leading the way in terms of emissions restrictions, but GSL believes that this trend will follow suit in other parts of the world within the next few years, creating a massive demand for car transportation as older petrol-powered vehicles are phased out to be replaced by EVs. Additionally, the company believes China and Thailand will play a significant role in EV production, hence its desire to break into these markets now and get ahead of the curve.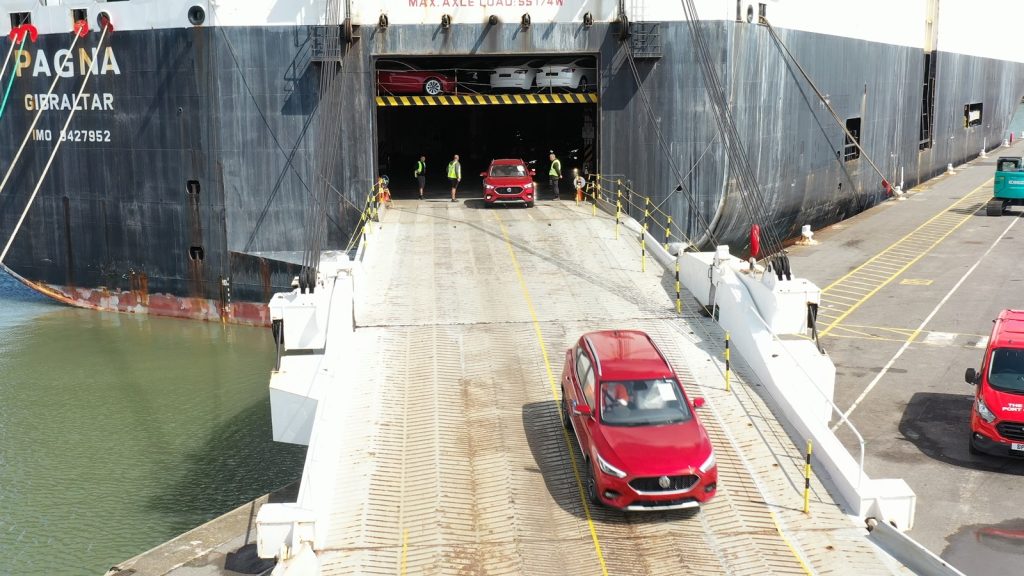 GSL provides Trustworthy Services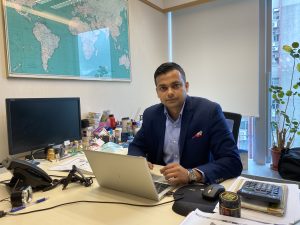 As a strong player dedicated to the RORO business in Israel for a long time, GSL is now shifting its operations into the next gear with more ships, more routes, and more people. By focusing on its strengths and providing its customers with reliable services, GSL has become one of the world's most trustworthy PPC and PCTC operators.
What's more, if the 55% growth seen in its car carrier business from 2019 – 2021 is anything to go by, it's safe to say that GSL is on the right track in terms of its expansion plan. Plus, with an increasing volume of car production and international transportation forecasted in the years ahead, the company is making the right moves to ensure it can tap into the RORO market for years to come.
อัพเดตข่าวสารและบทความที่น่าสนใจในอุตสาหกรรมโลจิสติกส์ก่อนใคร ผ่าน Line Official Account @Logistics Mananger เพียงเพิ่มเราเป็นเพื่อน @Logistics Manager หรือคลิกที่นี่