Boxman is an expert in the agency business, focusing on the global container shipping supply chain. To support the growth of its customers and business partners and provide a comprehensive service as a One-Stop Shop, Boxman has expanded its business which now covers port agencies, container yards, trucking services, and import/export services.
As an assembly of experienced industry veterans that bring together unique and well-balanced expertise, Boxman has a deep knowledge and understanding of the ocean shipping industry. With its knowledge and connections with global shipping lines, NVOCCs, and feeder operators, as well as the capability to respond to the specific needs of importers/exporters and freight forwarders, Boxman can offer accurate and reliable world-class services to all customers.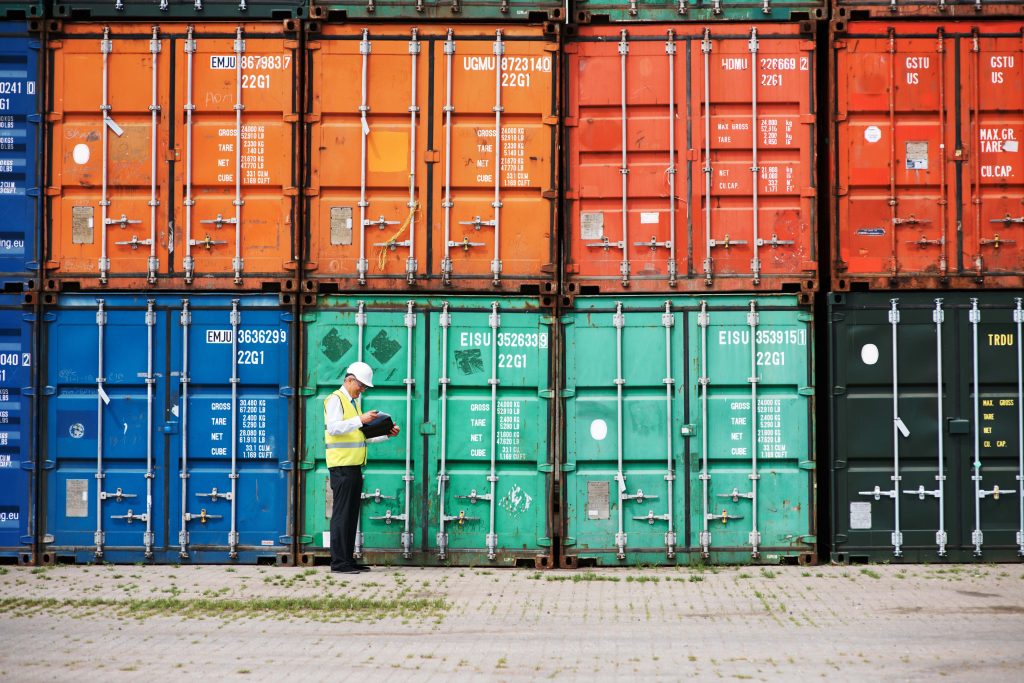 LM had an opportunity to speak with Ms. Apilada Lekapisit, Trade Director, and Ms. Manitsa Junemewong, General Manager of Boxman, to learn more about its service approach, business plan, and future business expansion goals.
Solid Background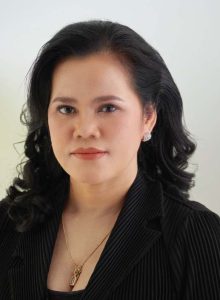 Unlike other box operators with a limited range of services, container types, and servicing destinations, Boxman represents a wide range of specialist container carriers, with transport destinations covering all areas. It also provides attentive services at every step, from receiving the cargo until the containers are delivered to their destinations, under the management of professional executives with direct experience in the logistics industry.
Ms. Manitsa said, "Boxman is a Thai company formed by a combination of executives with over 10-20 years of experience in logistics and ocean shipping. We worked with NVOCCs, shipping lines, feeder operators, and freight forwarders. Now working together at Boxman, we have a thorough understanding of all aspects of the shipping business and are ready to serve customers with services that meet their needs as much as possible."
Variety of Products
Continued service improvement is essential for an ocean shipping agent to impress customers and attract them as regulars. Another critical factor that will allow the company to expand its customer base is to expand its network and scope of services in terms of service type, transport destination, type of cargo and containers, including specialization in specific types of cargo.
Ms. Apilada said, "To offer alternative services to customers in the market, we must have a gimmick. For us, it is various types of services and containers and a variety of transport routes. Since we represent nearly 30 shipping lines and companies, each with its strengths, expertise, and different transportation routes, we can offer customers the best and most convenient services. So whether the customer wants to transport general dry cargo, refrigerated containers, ISO tanks, flat racks containers, or even Out of gauge (OOG) cargo to destinations in India, Southeast Asia, the Middle East, Russia, or other destinations, we can provide them with an all-in-one service package."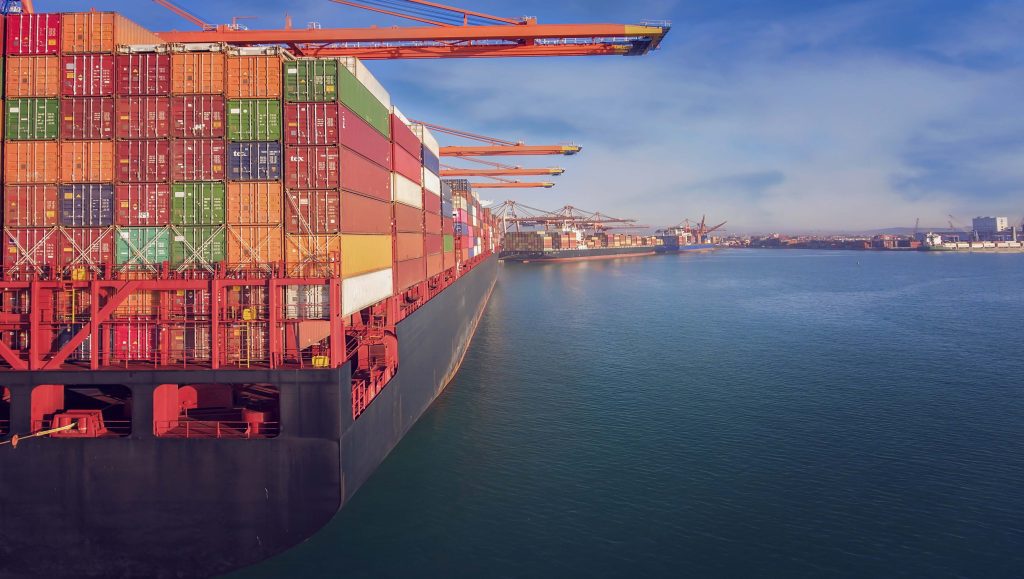 Service Excellence
Boxman offers a wide range of service alternatives through partners and a global network of service providers, and it can also support customers with comprehensive import/export services where customers will be taken care of at every step. Moreover, what makes Boxman's service stand out from other container shippers is the fact that the company has a standard of cost control at both origin and destination, which means customers will always receive services under reasonable and controllable costs.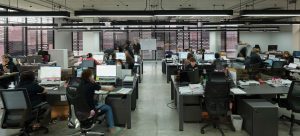 "Our rates are competitive compared to other carriers, and even some of the major shipping lines take advantage of our industry experience, expertise, and network of connections. However, the quality of our service makes us stand out more than the price as well as our good feedback. Customers can connect with us 24/7, so we can provide immediate assistance to any problems they come across. That is what impressed them the most. We also have an online channel for customers to contact us or track and reserve their space. Furthermore, our attentiveness gives them confidence and peace of mind whenever they come to us. Our attention to customers and service flexibility are important strengths of Boxman," added Ms. Manitsa
The Right Partners
Not only does Boxman serves its customers with sincerity, honesty, and reliability, the same goes for its partners (principals) that Boxman represents. Boxman pursues its principals' businesses as if they were its own, which impresses customers and attracts them to come back for more services, even recommending them to their industry fellows along the way. This has been a significant factor in how Boxman has continued increasing its customers and principals. Currently, as many as 30 principal companies are doing business with Boxman, not to mention the potential principals in negotiations with the company.
Ms. Manitsa said, "Boxman is not only a representative of container shipping service providers but is also an agent for shipping lines, ports, and other businesses in the logistics industry as well. Boxman has a strong business and financial background, including the ability to provide various services as a representative of the principals and take complete care of their businesses. Be it inbound or outbound cargo, marketing, accounting, or operations; even seeking new business opportunities to help principal partners further expand their business in Thailand."
Expanding Area of Expertise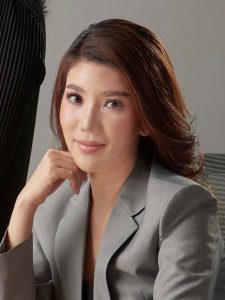 Matching with the right partner is of crucial importance in the agency business. A good agency must have a thorough understanding of the market, strength in the area, and extensive connections. In the same way, principal companies must have outstanding strengths, attractive services that market demand, and can be competitive in the Thai market. Boxman, for these reasons, always carefully selects its principal partners.
"Boxman's strength is that it is meticulous in selecting companies that it does business with, in terms of credibility, market strength, availability of containers, including a comprehensive network. Both Boxman and the principal must be able to grow together. Although we represent businesses, we only work with the right partners." said Ms. Apilada. "Although this is only the third year since the company's establishment in 2020, we are not new to the industry; almost all of our management team and staff are highly experienced. Our support system and financial capital are strong and stable. Therefore, we do not stop developing new businesses and services and pairing with new partners."
Last January, Boxman signed a cooperation agreement to be an agent in Thailand for Cambodian OKNHA MONG PORT together with the Port Authority of OKNHA MONG PORT and Sahathai. As a result, Sahathai will operate ships from Laem Chabang to OKNHA MONG PORT twice a week, with a plan to add another ship into the operation and to expand shipping routes to Sahathai Terminal on the Chaophraya riverbank in Bangkok. This will allow the service route to cover Bangkok, Laem Chabang, and Cambodia.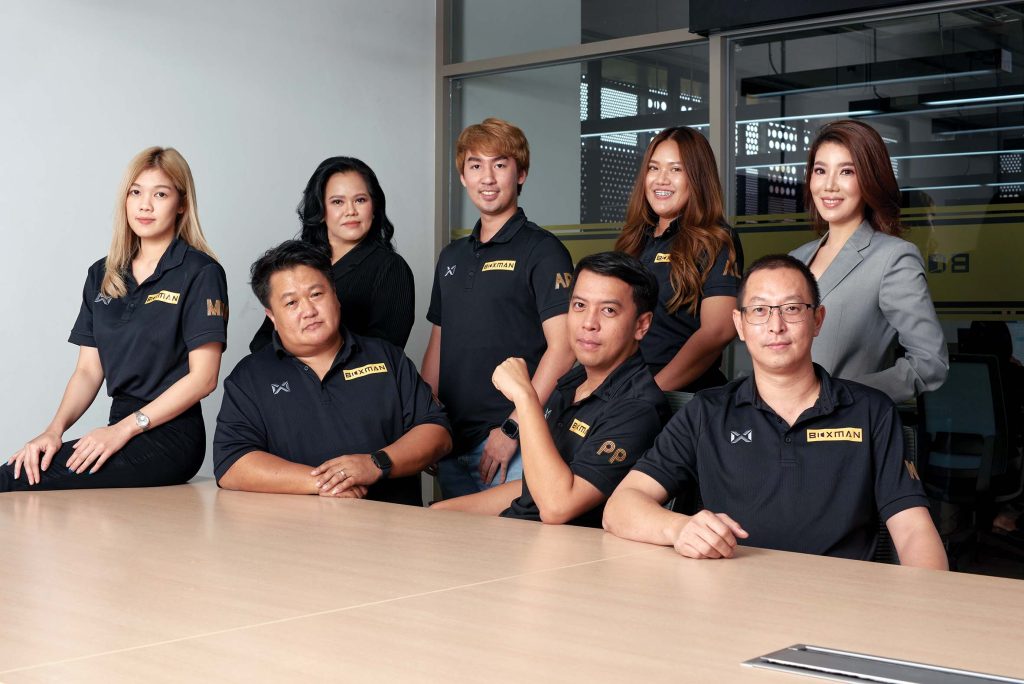 Ongoing Plan
In addition to being a commercial agent for companies in the logistics industry, investments and joint ventures are other business sectors that Boxman has always focused on and are part of the company's business plans. Currently, Boxman is planning to establish a joint venture business in Thailand with a well-known Box operator, which is a testament to the credibility and confidence partners have for Boxman.
Ms. Apilada said, "When our partners expand their business and look to establish a joint venture or set up a branch office, we are among the top candidates. With a strong business relationship and the trust our partners have in us, plus a strong financial foundation, we are ready to seize every opportunity coming our way."
Boxman continues to expand its business base unceasingly. A Singapore branch has recently been established to closely serve customers in the world's major shipping hub and liaise with various partners more conveniently. It is also looking for opportunities to expand its business in other countries and pursue business growth regionally and globally.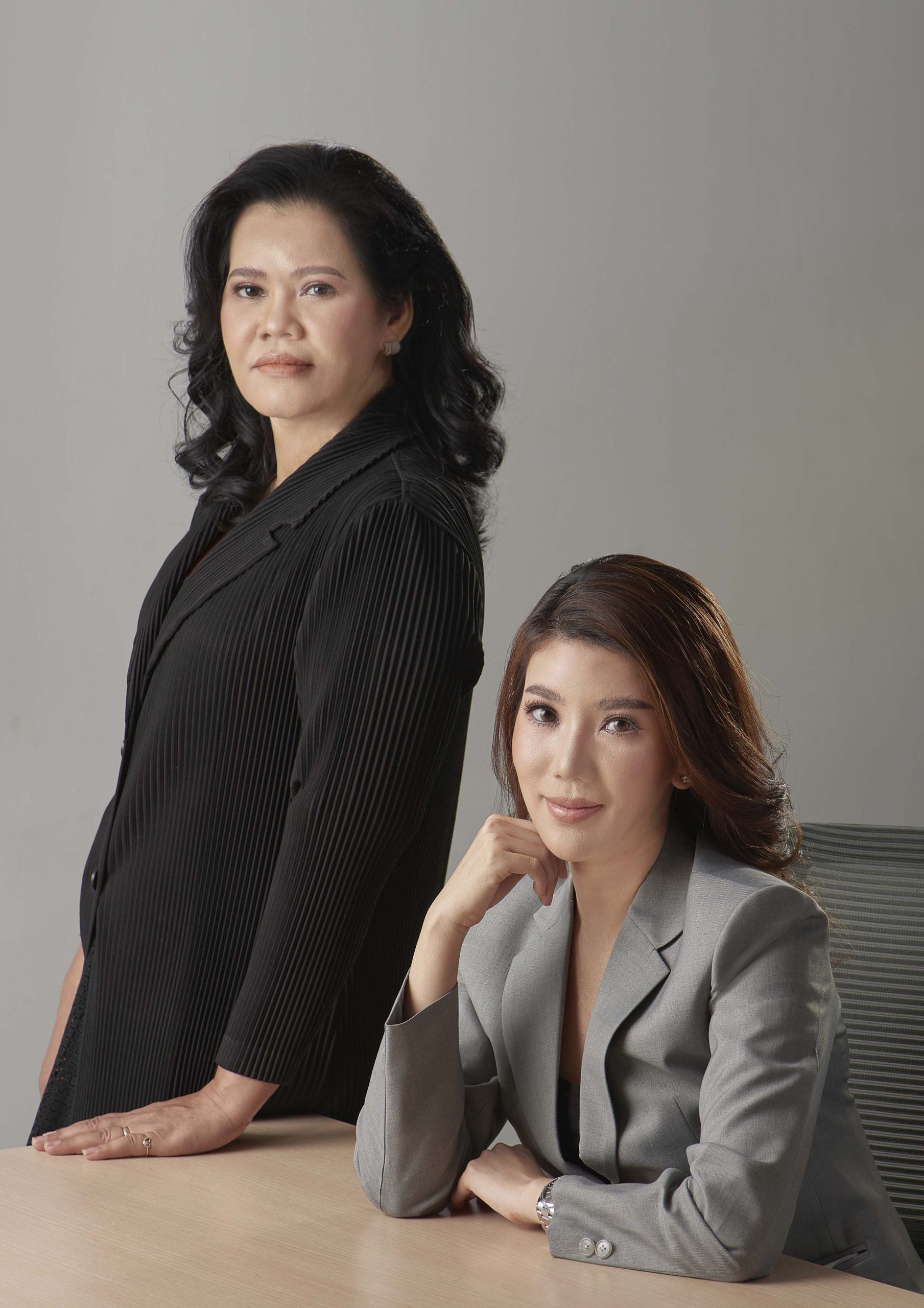 ---
BOXMAN Co., Ltd.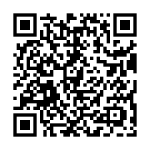 68 Soi Nakniwat 6 , Nakniwat Road,
Lat Phrao ,Lat Phrao , Bangkok 10230
Tel : +66 (0) 2539 9559
อัพเดตข่าวสารและบทความที่น่าสนใจในอุตสาหกรรมโลจิสติกส์ก่อนใคร ผ่าน Line Official Account @Logistics Mananger เพียงเพิ่มเราเป็นเพื่อน @Logistics Manager หรือคลิกที่นี่