As one of the world's largest neutral non-vessel-operating common carriers (NVOCC), ECU Worldwide is an expert in handling less-than-container loads (LCL), as well as being fully capable of managing full-container load (FCL) cargo. Founded in 1987, the company now boasts more than 2,400 direct trade lanes operating across 530 locations in over 180 countries, with a team exceeding 3,500 members. As a significant multimodal transport player, ECU Worldwide's successful growth can be attributed to the guidance and vision of its Chairman, Shashi Kiran Shetty, who has driven the company to ensure smooth, safe, and end-to-end coordination for its customers' cargo, wherever the destination.
With core values of trust and transparency, ECU Worldwide implements complex transportation across the globe supported by ECU 360 – an advanced package of digital tools to make its customers' lives more convenient – and a highly sophisticated network built upon years of solid business relationships. As a result, the company manages to operate its modern capabilities while retaining its all-important human touch, which companies often neglect in the age of digitalisation. Be it corporate governance, sustainability, or engagement with its employees and customers, ECU Worldwide's philosophy and services reflect quality and excellence in everything it does, pushing it to the forefront of global LCL consolidation.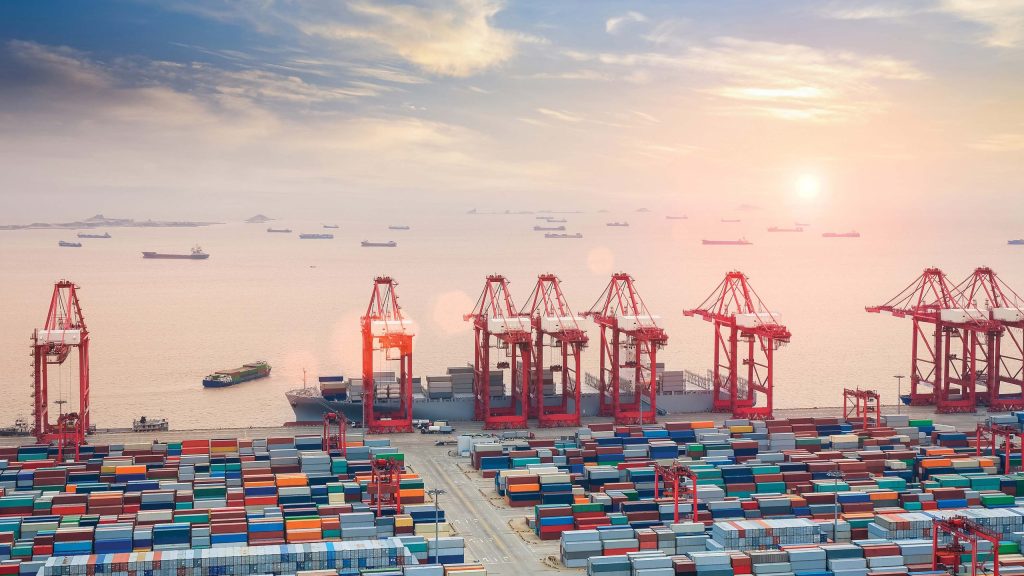 In this issue of LM, we took the opportunity to speak with Mr Dmitriy Ioffe, Global Chief Commercial Officer (CCO) of ECU Worldwide, and Mr Viraj Nobnomtham, Managing Director (MD) of ECU Worldwide Thailand Co., Ltd., to find out more about the formidable NVOCC and how it views the Thai market as a stable option for growth in the otherwise unpredictable global arena.
Gain from Experience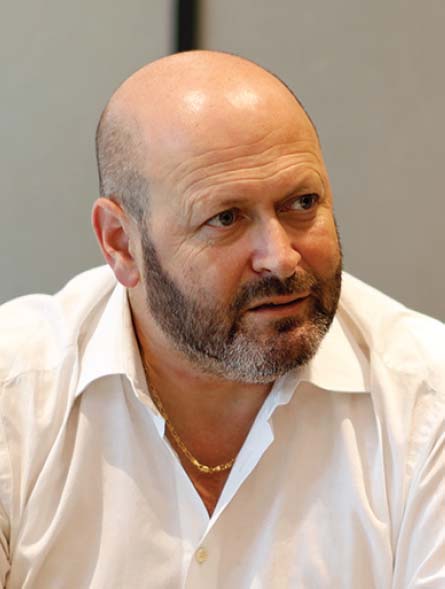 One of the critical factors behind ECU Worldwide's success is how it calls on the in-depth knowledge of its people. With more than 27 years of involvement in the logistics industry, it's safe to say that Mr Ioffe is a maestro of cargo movement, bringing a plethora of valuable experience to the table. He began his logistics career at a major NVOCC in the US, where he spent nine years working between Chicago and New York as a Sales Agent and eventually became Vice President. Then, he moved to another post where he served nine more years, the last four of which were based in Singapore, as a Strategic Accounts Manager and Senior Vice President. Now four years into his tenure as the Global CCO of ECU Worldwide, he is based in Charlotte, North Carolina, but is regularly on the road, ensuring that ECU Worldwide's operations run smoothly.
"For me, the logistics field has been a fantastic place to grow, supporting myself and my family financially and evolving as a person. As the Global CCO of ECU Worldwide, I am lucky enough to travel the world, see new things, and meet interesting people wherever I go, simultaneously enjoying cementing the company's position as a leading LCL NVOCC," said Mr Ioffe. "However, while LCL is our core business, we have invested heavily over the last five years to bolster our FCL services. In fact, ECU Worldwide is now ranked 18th in the world among FCL NVOCCs according to TEU volumes," he noted.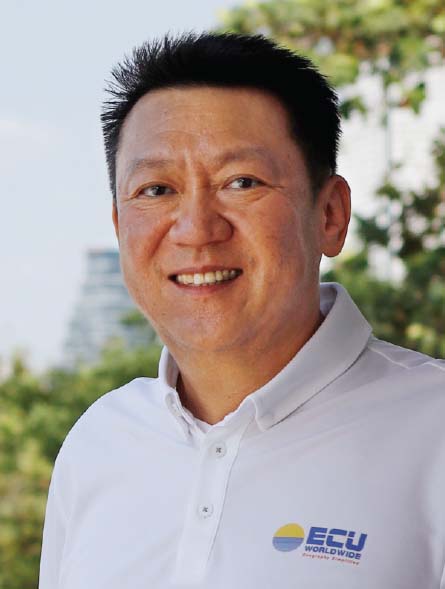 Complementing the CCO's wealth of industry knowledge is Thailand's local MD, Mr Nobnomtham, who has worked alongside ECU Worldwide since 1992.
"I've been proud to work with ECU Worldwide for over 30 years. In that time, I have watched the company grow by leaps and bounds and rise to the top spot where we sit today. So it pleases me further to note that the Thai market continues to be promising, and we see the opportunity to expand our foothold further in the country, which remains relatively stable compared to surrounding nations and the larger global economy," said Mr Nobnomtham. "I would go as far as to say that Thailand holds the highest growth projection of any country where ECU Worldwide currently operates," he added.
Synergies To Simplify Geography
ECU Worldwide leverages its global synergies to provide the best possible outcomes for its customers, calling on a deep knowledge of local markets and its vast experience in international logistics to deliver unbeatable results. Under the company's 'One world, One office' initiative, customers can gain from the fact that country MDs have a lot of autonomy to make decisions or handle things locally, which avoids the problems that often occur from top-down or centralised management systems.
"Most of ECU Worldwide's customers are freight forwarders," explained Mr Ioffe. "Approximately 40 per cent of our business comprises global accounts with major logistics companies, while the other 60 per cent comprises small-to-medium-sized businesses. Yet, we do not make any distinctions in how we regard our customers. Everyone receives the same treatment, and we always strive to build partnerships where possible."
One thing that ECU Worldwide has recognised over the years is how essential local partnerships with customers are, especially when dealing with different languages or navigating diverse customs. For this reason, it allows autonomous leadership from its regional offices and makes dealing with the company reliable and swift. Although, it doesn't mean to say there are no central perspectives, as the company still ensures a high stand across all its branches when related to governing the best business practices, how best to outsource jobs, or managing sales.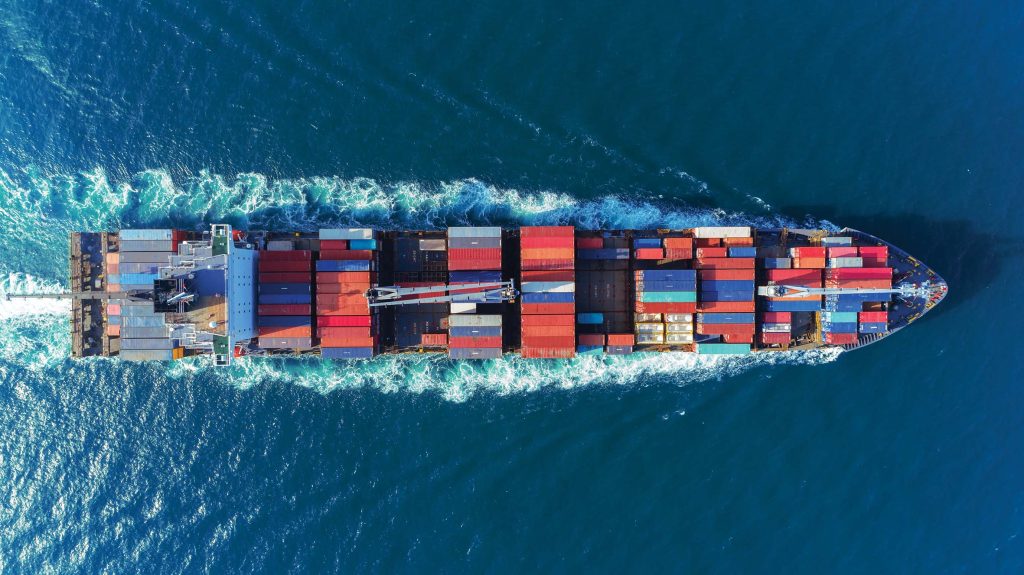 "We have divided our company into 16 global clusters, and each local MD is responsible for reporting to their cluster head directly. With this business model, we can provide fast and efficient services for our customers while maintaining top-level standards across the board," said Mr Ioffe. "We tend to find that larger freight forwarders rely on us as a backup when their own services cannot fulfil a shipment, but smaller and medium-sized forwarders want to build stronger and longer-lasting relationships that can span years, if not decades."
It's also worth pointing out that due to the set-up of ECU Worldwide's client-business model, the company can weather almost any storm and come out on the other side more or less unaffected. This means that if a large freight forwarder were to undergo an acquisition or indeed close its doors, ECU Worldwide could continue its business without skipping a beat and without any adverse effects falling on the other 99 per cent of its customers.
"Our client portfolio is incredibly diverse, making us highly resilient to fluctuations," said Mr Nobnomtham. "So, if we lost one of our major clients due to unforeseen circumstances, there would be no harm to the rest of our services. I think our Thai customers would see many benefits in this set-up, as they look for security and reliability as major attributes when sending shipments."
Stay Ahead of the Market
Since ECU Worldwide specialises in LCL shipments, which typically remain steadier than FCL despite whatever happens to the global economy, it generally handles non-volatile and non-perishable goods, as well as a range of chemicals. While Thailand has traditionally been dominated by the agricultural and, to a lesser extent, garment industries, Mr Ioffe and Mr Nobnomtham noted that there is now growth coming from non-traditional commodities.
To make booking transportation for these goods and guaranteeing their safety while in transit more convenient and dependable, ECU Worldwide has invested millions of US dollars into digitalising its services, as well as cyber security to safeguard against external threats.
"Nowadays, 62 per cent of our bookings are made online through our ECU 360 platform, which allows customers to check sailing schedules, book door pickups, check pricing, and track/trace their shipments. This starkly contrasts the 12 per cent of online booking we saw in the pre-COVID-19 world. Thus, with the uptick in e-commerce and an overall drive for more digitalisation, we saw investing in this area as a key pivot for our business," said Mr Ioffe. "However, even with these modern advancements, the logistics sector remains somewhat archaic, and for this reason, ECU Worldwide remains focused on the human touch, and we have call centre agents for our customers who prefer to speak to a real person. It's important to provide customers peace of mind and a certain comfort factor, and it's even better for them when they can talk to a sales agent who knows them personally," he added.
ECU Worldwide has gone as far as to conduct a study on how many parties touch and LCL delivery from origin to destination, which turned out to be an incredible 48 parties. "We want our customers to feel safe knowing that no matter how many people handle their goods along the way, they have complete transparency of where the shipment is," pointed out Mr Nobnomtham. "Each party may have varying standards, level of data integrity, and so on, but thanks to our ECU 360 platform with its technical tools that ensure you never lose sight of your cargo, our customers always receive the best service. Plus, when they want to call, a real person is waiting for them at the end of the line should they decide to pick up the phone," he continued.
Think Global, Act Local
In Thailand, ECU Worldwide has set its sights on increasing its market share and volume, with a strategy dubbed "Triple D" by Mr Nobnomtham—digitalisation, differentiation, and delivery.
The ECU 360 platform is a vital component of the company's digitalisation strategy, providing Thai customers with a streamlined shipment management process, complete with real-time status updates from booking to delivery. Nevertheless, recognising the challenges that can arise during the transition to digitalisation, the company is committed to facilitating the process and ensuring its customers have a smooth experience. As such, ECU Worldwide offers training resources through simple, user-friendly tutorials, with plans to further localise these materials to reach an even broader audience.
In terms of differentiation, ECU Worldwide stands out in the Thai market with its tailor-made, end-to-end logistics solutions for LCL shipments, able to arrange any shipment ranging from port-to-port and door-to-door, making it a provider of choice for many. Supported by a global network spanning over 180 countries and robust customer service, the company offers a wide range of services that cater to the needs of both large and mid-to-small businesses, garnering a solid reputation in the market.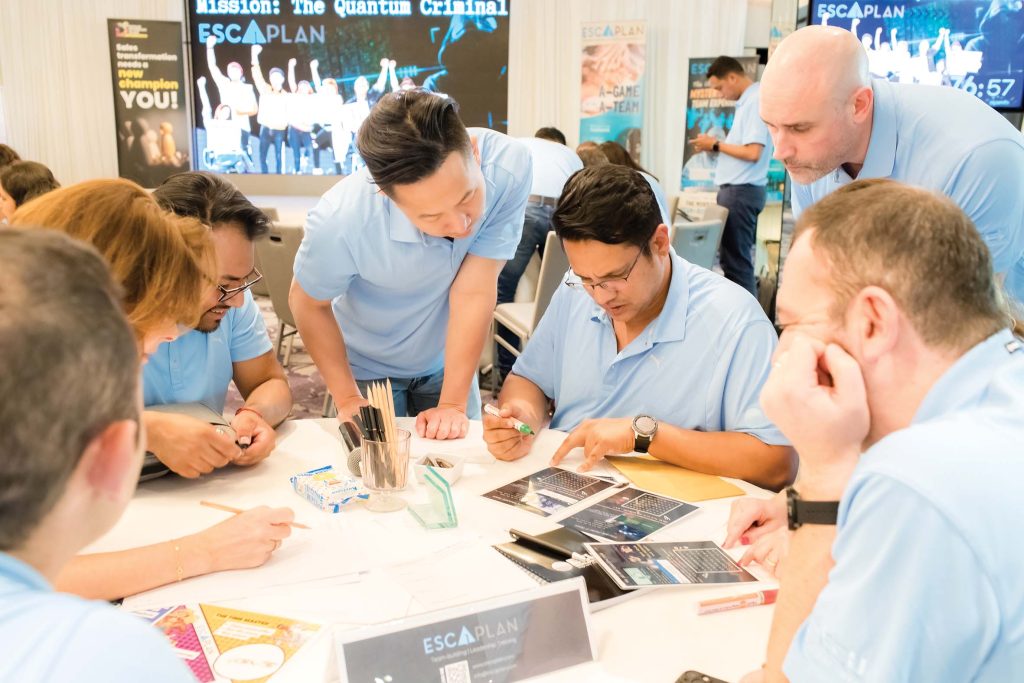 Ultimately, ECU Worldwide operates under the philosophy of "Thinking Global, Acting Local," delivering international standards while considering the local customer base's unique requirements. The company offers over 40 outbound direct services and is one of Thailand's biggest LCL shipping providers in terms of volume. ECU Worldwide's strength lies in its flexible end-to-end services, further bolstered by the digital platform, resulting in faster and more efficient services.
"We aim to provide the best possible experience for our customers, incorporating the latest technology and tools to make shipping as seamless and efficient as possible," said Mr Viraj Nobnomtham. "Furthermore, we are committed to unlocking Thailand's market potential by offering as many direct services as possible and expanding our FCL services to diversify our portfolio further."
Looking Strong for the Future
Compared to countries like China and Vietnam, Thailand's economy has remained relatively stable over the last few years, making it one of the most important countries in ECU Worldwide's network. Nevertheless, as the company expands, it wants to retain a strong entrepreneurial spirit among its employees and not lose sight of its roots.
ECU Worldwide sees bullish performance on the cards in Thailand and Southeast Asia as it expands with more trade lanes, including further cross-border options. Moreover, at a time when its competitors may have grown somewhat complacent, ECU Worldwide is ready to try new things and reach new customers through a proactive approach.
---
อัพเดตข่าวสารและบทความที่น่าสนใจในอุตสาหกรรมโลจิสติกส์ก่อนใคร ผ่าน Line Official Account @Logistics Mananger เพียงเพิ่มเราเป็นเพื่อน @Logistics Manager หรือคลิกที่นี่