Yifan Shipping adds to the Thai shipping industry with their newly launched Thai–US express service, directly connecting Chonburi's Sriracha Harbour Port to Houston, USA.
The monthly bulk vessel operated is open to various cargo, e.g. general dry cargo, bulk, breakbulk, and containerized cargo. It is designed to provide much-needed flexibility, cost-savings, and cargo capacity to the Thai-US trade lane.
The global pandemic looming over the last two years has seriously affected how people live worldwide. Preventive measures that helped suppress the spread of infection, such as lockdown orders, curfews, and border closures, simultaneously caused severe stagflation to cargo and supply chain flow. As a result, we have seen unprecedented port congestion, container backlogs stacking up at the docks, delayed deliveries, and scarce servicing capacity – especially in ocean shipping.
Responding to the situation, Yifan Shipping (Thailand) emerged and stepped into the Thai transport and logistics industry, offering an alternative to the clogged Thai-US trade lane with a fast, flexible, convenient, and cost-effective service. Yifan Shipping's new service takes only 42 days sailing from Sriracha Harbour Port to Houston. The straight and direct service is set to sail non-stop across the Suez Canal to its destination. The shipping line exclusively chartered a bulk carrier and sourced their fleet of containers to support the service. Therefore, customers can rest assured of flexibility and reasonable shipping costs.
Strong Background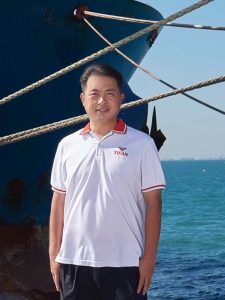 Yifan Shipping (Thailand) was established by Mr. Wang Jian, the current Managing Director, a transport and logistics veteran with over 15 years of experience in the Thai cargo transportation market. From a comprehensive Freight Forwarder and Logistics provider beginning, he earned trust from both local and foreign customers with experience and industry expertise. Mr. Wang, with his solid customer base and a strong network of businesses, has moved onto the next phase of business expansion with Yifan Shipping (Thailand). His next goal is to ensure a solid status as a player in the local Thai market.
The global capacity shortage and cargo traffic delay caused by the COVID-19 incident opened an opportunity for Mr. Wang and Yifan Shipping to rise with an alternative service from Thailand to the US. Although the corporation is new, the management team is packed with experienced and specialized industry veterans.
This issue of LM speaks with Mr. Chen Husheng, Sales Manager, Yifan Shipping (Thailand). He is sharing with us the company's background since its inception early in 2021, Yifan Shipping's new service, and its core strength.
"Factually, we have been operating in the Thai transport and logistics industry for a long time. We connect cargo between Thailand, China, and many other destinations globally, meaning we have an in-depth knowledge of the industry and a strong network. The name Yifan Shipping (Thailand) may be new to the industry, but it allows us to connect with the wider network of Yifan Shipping in China. Their Shanghai headquarters and branches across China will add to our customers' confidence and allow us to open new business opportunities for our local Thai customers," Mr. Chen said.
Direct Thailand – Houston Service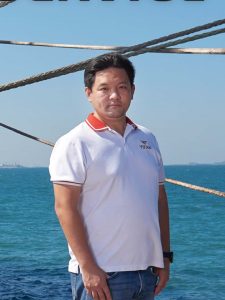 Yifan Shipping's core strength lies in its direct Thai-US service with a fast 42 days transit time. The service also comes with flexibility in container pickup & drop-off times, as the shipping company owns its fleet of shipping containers, ensuring maximum flexibility for customers. This service is initially offered as a monthly service, reflecting the current capacity demand for the trade lane.
"As mentioned earlier, we started our business early in 2021. This is our eighth month of operation, and I am confident that not many new companies in the market are investing as heavily as we are. Under Mr. Wang's visionary leadership, together with a strong customer and cargo capacity base, we decided to charter a vessel to provide a direct Thai-US service. To provide the best service to our customers, we determined that chartering a vessel will give us an edge in ship operation management and port arrival/departure times. Moreover, we wipe away the worries about container returning times at the destination port with our fleet of containers. Although we offer maximum operational flexibility, all work schedule is pre-planned and well prepared to ensure no one customer delay will affect others in the same shipment," Mr. Chen said.
The decision to charter a bulk vessel comes from the company's way of serving customers, answering all major transportation needs and providing choices to others at the same time. Since cargo from many customers is not required to transport in a container, they can instead be directly loaded into the cargo hold, so a bulk carrier is a more suitable choice of vessel. At the same time, the servicing vessel also has a capacity for 200 TEUs of containers.
Ambitious Goal
Besides the liner service, Yifan Shipping offers comprehensive logistics services, including freight forwarding for booking services from other shipping lines. Its trucking service, especially in routings from China, is one of its core strengths. Customers looking to ship Chinese products to the US can reroute the cargo to Thailand and depart from here, alleviating the US's trade embargo policy for Chinese products. In addition, the shipping line is planning for more liner shipping services to Asian destinations such as Korea, Japan, and India, responding to customers' needs for transportation services.
Yifan Shipping also has warehouses in the Laem Chabang area, two are operational, and the third one is in the process. Plus, it has acquired a land plot near WHA and is now preparing for construction. Once completed, the facility will have up to 100,000 SQM of warehouse space.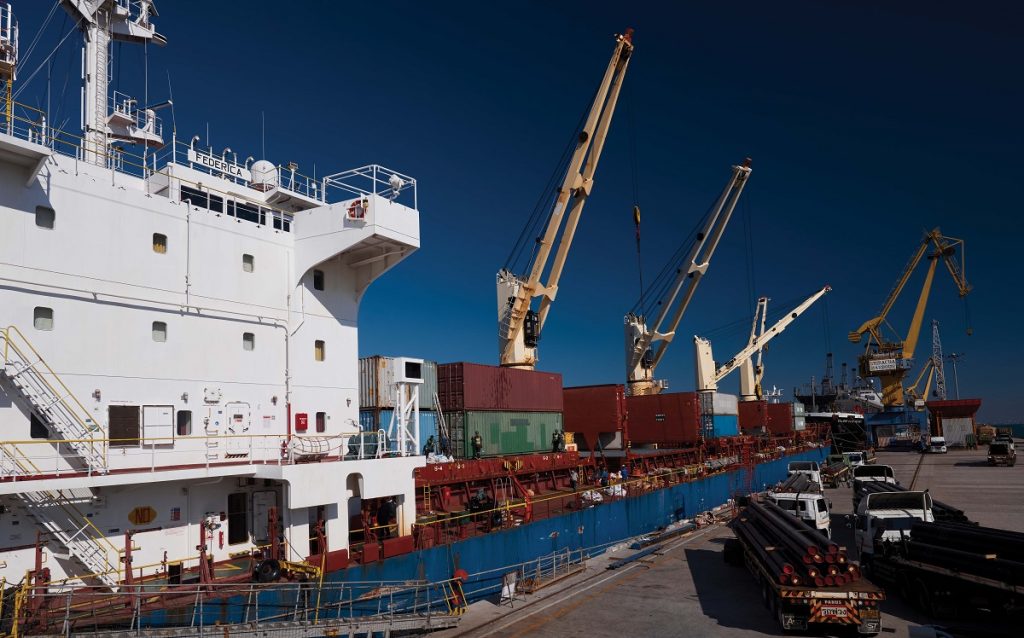 The success of Yifan Shipping has proved the quality and business acumen of its management team. The visionary leadership also adds to its strength, currently in its eighth month of operation. Effective transport services provide "above the market" experiences allowing the company to gain further customer confidence. The company's business expansion in shipping and logistics services are also in line with their ambition to rise as one of the major players in the Thai logistics industry.
---
Yifan Shipping's Direct Service from Sriracha Harbour, Thailand – Houston, USA
| | |
| --- | --- |
| ETA | ETD |
| 5 January | 16 January |
| 5 February | 16 February |
| 5 March | 6 March |
| 5 April | 16 April |
| 5 May | 16 May |
| 5 June | 16 June |
Yifan Shipping (Thailand)
CTI Tower, Room 191/31 FL.24
Ratchadaphisek Rd,
Khlong Toei, Bangkok
Mr. Tony Chen (Tony)
Sales Manager
Tel. 094-859-3355
Email: tonychen@yifanlogistic.co.th
Siriporn Siriwattanachaiyakul (May)
Business Development Manager
Tel. 065-838-1897
Email: siriporn.s@yifanlogistic.co.th
---
อัพเดตข่าวสารและบทความที่น่าสนใจในอุตสาหกรรมโลจิสติกส์ก่อนใคร ผ่าน Line Official Account @Logistics Mananger เพียงเพิ่มเราเป็นเพื่อน @Logistics Manager หรือคลิกที่นี่