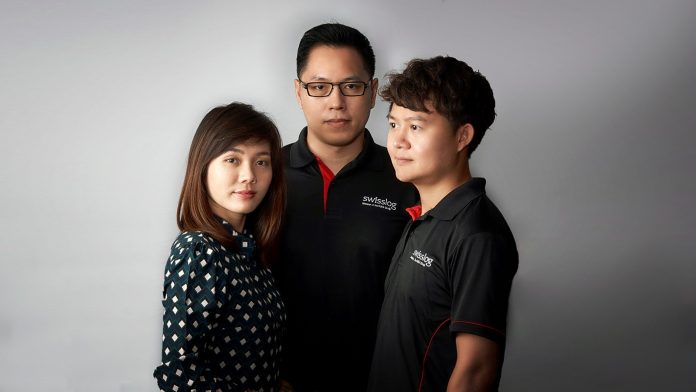 For the warehouse and logistics industries the stakes are high, especially in current times, and with tight margins there is little room for error. Because of this, automation is being hailed as the way forward for many businesses in the warehouse and logistics field.
One of the world's premier providers of automation solutions, Swisslog, has become synonymous with the technology. Their reputation for quality and precision is turning them into a leader for automation solutions, and as we spoke with Mr. Dhosapon Chaiyapornparn, Head of Sales at Swisslog Logistics Automation, they are investing heavily into developing their business throughout the Thai market.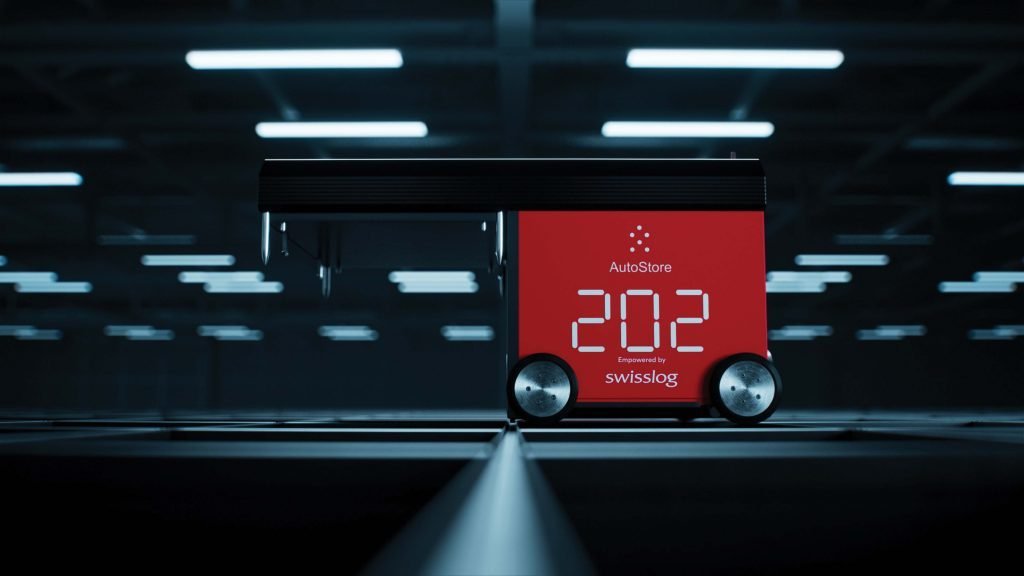 Bringing Swiss Quality to Thailand
Swisslog has its roots firmly planted in the country of Switzerland since the turn of the 20th century. With such history and experience, it's clear to see why they have garnered such high praise in the industry. On top of that in 2014, KUKA, a leading global supplier in the fields of robotics, automation and systems engineering, acquired Swisslog. This has led to Swisslog strengthening their position as a leading innovator, combining their automation and industry expertise with best-in-class software and robotics solutions from KUKA.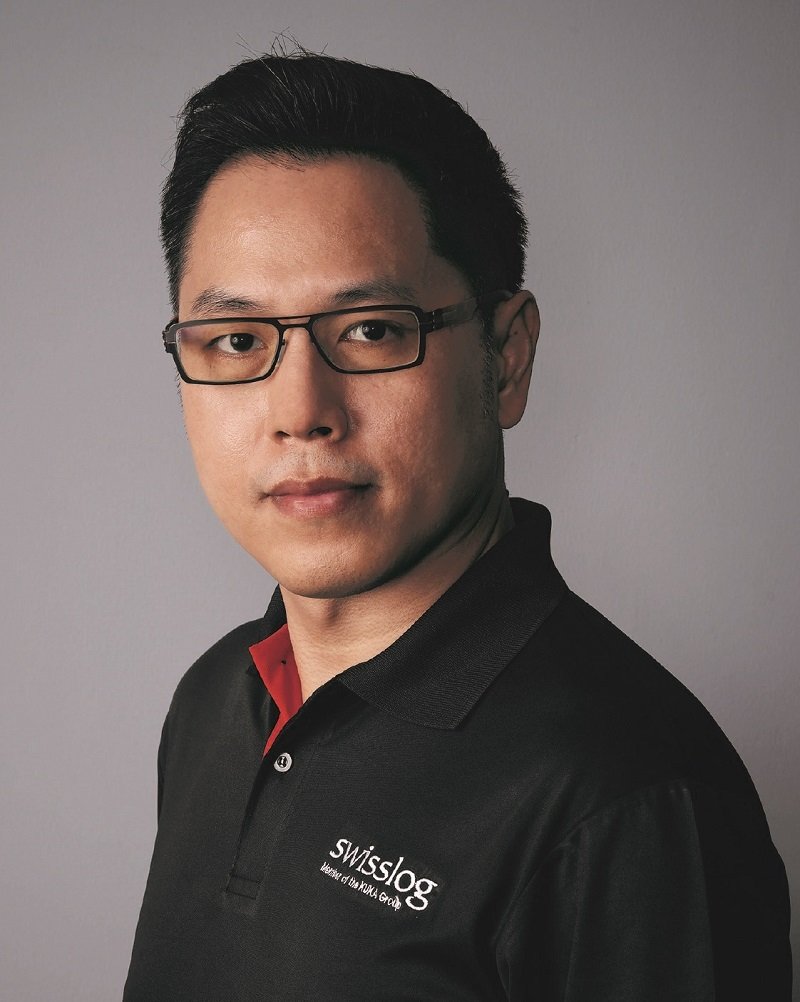 While they may be based out of Europe, Swisslog has been active in the Asian market for many years and has in fact held their Asian headquarters in Malaysia for more than 20 years. They launched an office in Thailand a few short years ago but have been helping with projects in the Thai market for many years prior to this.
Mr. Chaiyapornparn explained that while they are a global company, they still have the personal touch needed to truly understand the issues that their customers face. "Through my time working with Swisslog I've found that different countries have different pain points. By sitting down and consulting customers it becomes quickly apparent that Thailand has its own unique challenges. One is of course the hot weather which is amplified even further when we're talking about warehouses which can be scorching hot. The hot weather can exacerbate staff fatigue and reduce efficiency. This is something that's different than what comes up as a problem on the European side. Also, when working in a cool room, staff cannot stay in the room for long stretches of time. They have to get in and out quickly, since the temperature can sometimes be quite extreme. Automation systems can be an important part to increase the efficiency of working in these types of environments."
"It's a reason why having a foot on the ground in the country you're operating in is so important. We're also able to converse with customers in their native tongue and this allows us to create real relationships and strong bonds."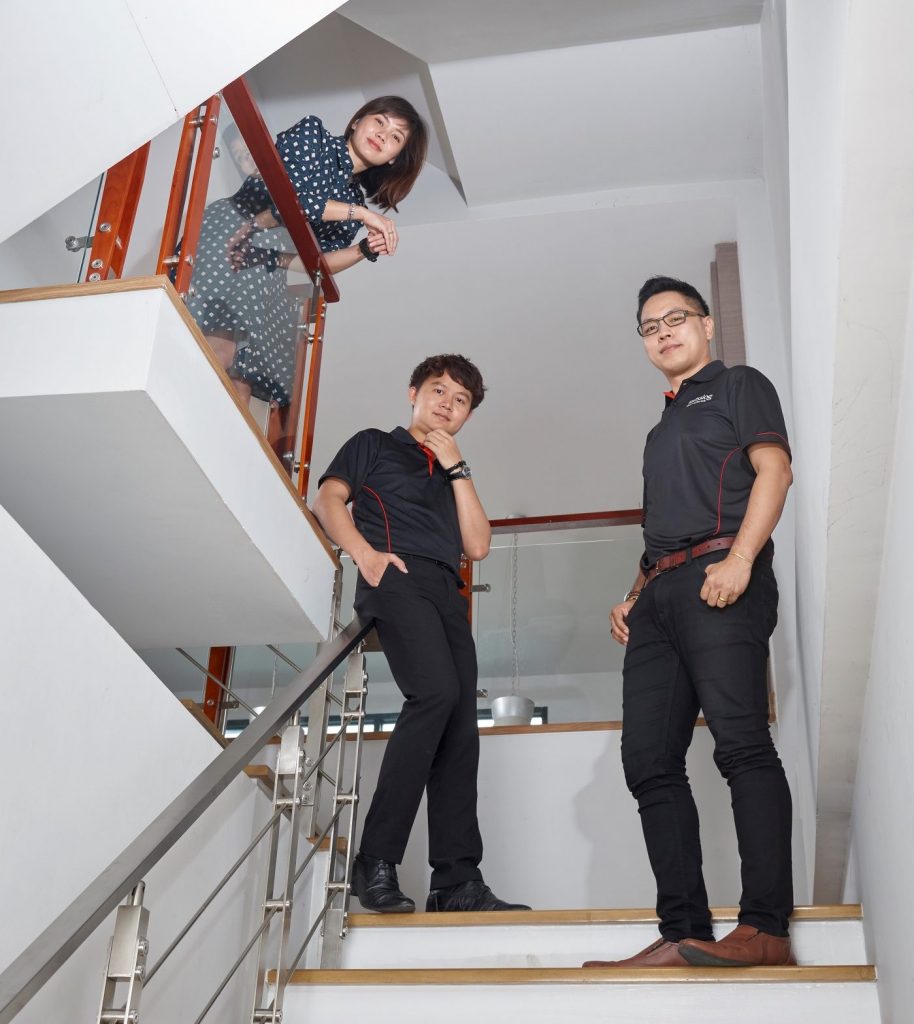 Understanding Pain Points
What Mr. Chaiyapornparn is alluding to is the complete and total solution package that Swisslog looks to offer customers. From start to finish, and even after the job is complete, they are there to support customers with any of their needs. He began by explaining the process as such that when Swisslog first sits down with a customer, they want to first establish a relationship by really trying to understand a customer's operation. After learning more about a customer's pain points, Swisslog is then better able to make recommendations and a plan for them.
"What we normally do is provide recommendations based on the customer's needs," said Mr. Chaiyapornparn. "Understanding a customer's pain points first is also very important, but every customer in different industries have different pain points. For example, in e-commerce they need everything fast & accurate, safety & compliance are more paramount in pharma warehouses where serialization is required to track and trace drug packages, foods safety is key for cold chain food logistics, low SKUs but high throughput are implications to keep in mind for beverage producers, and for FMCG you have large SKUs to handle. You need a different solution for each different customer and industry. Usually when we sit down with a customer, we spend time to understand their daily operations to map out where we can make improvements and then we bring someone in to design the best solutions for them."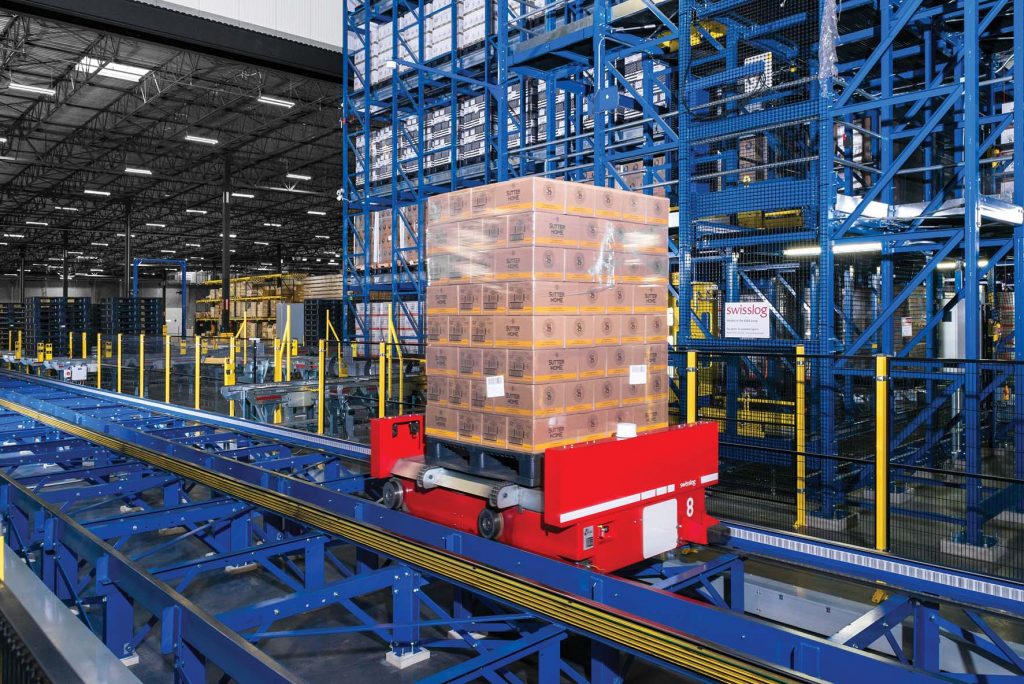 When trying to find a remedy to alleviate customers' woes, automation technology is often hailed as a common cure. The amount of complexity that lies within modern warehouses makes automation a clear choice for improving efficiencies. In fact, Swisslog's mission statement is to shape the future of intralogistics with robotic, data-driven and flexible automated solutions that achieve exceptional value for their customers.
However, even mentioning the words 'automation' or 'robots' in the past in Thailand would be quickly struck down as being too expensive. However, times are changing, and Mr. Chaiyapornparn says that in Thailand companies are actively looking to embrace this technology.
"Swisslog's mission statement is to shape the future of intralogistics with robotic, data-driven and flexible automated solutions that achieve exceptional value for their customers."
He said, "I see the change already in customers throughout Thailand that they are thrilled to bring automation into their facilities. They want to invest, and they see automation as the panacea to all their worries. I try to sway them from thinking this way, however. We really must analyze their operation first to see if a fully automated system is even needed. In some cases, semi-automation may be the place to start. Be it from cost concerns, an operational perspective or from the necessity of the system, automation is not the be all, end all; it's just a strong tool for us to utilize."
"Now saying that, we of course do see the power that automation brings. It allows stock to move through a facility faster and intelligent software helps to orchestrate the intralogistics processes to customer needs and keeps peak performance when needed, as well as telling you exactly where product is located at. All processes are normally much more efficient, and products can be moved in and out of the facility and delivered much faster. In the long run, automation benefits the business by increasing efficiency and helps workers in the warehouse to become more productive. We are not removing humans from the warehouse completely, we are helping them to accomplish their jobs in a more efficient and productive manner."
Continued Support
Moving forward, Swisslog sees the potential of the Thai market and are actively investing into it. Mr. Chaiyapornparn mentioned that Thailand is a big focus market for them, and they feel that the country is ready for new types of technology to increase their efficiencies within the warehouse. Overall, the country looks to be a main market for the whole of Southeast Asia moving forward.
"No matter the project size or complexity, Swisslog is here to support your operations."
He said, "Our team in both Southeast Asia as well as our local team in Thailand have been growing continuously. We have a dedicated sales and customer team in Thailand that's able to follow up and sit with customers directly to understand their business and operations. In Malaysia we have an autonomous local set-up with an experienced team to aid us in terms of design solutions and we also have our project team to support the whole project. We offer the total package and customers can rest assured as they can contact us 24/7 with any needs the may have. Even if the idea of automated solutions may seem scary or expensive, I encourage all potential customers to reach out to us to see what we can do for them. You don't have to spend a lot, you can start small and grow in the future. That is our promise to the customer as we look to grow alongside them. No matter the project size or complexity, Swisslog is here to support your operations. We are also aiming to improve technology and production systems, as well as expanding our network to match with the new industry 4.0."
อัพเดตข่าวสารและบทความที่น่าสนใจในอุตสาหกรรมโลจิสติกส์ก่อนใคร ผ่าน Line Official Account @Logistics Mananger เพียงเพิ่มเราเป็นเพื่อน @Logistics Manager หรือคลิกที่นี่