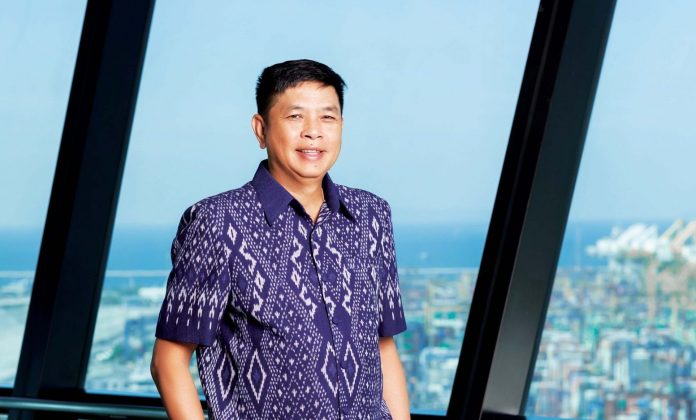 Laem Chabang Port has driven forward with its 'Phase 3' as it sets its eyes towards the mission to facilitate logistics business and support Thailand's economic growth while boosting up Thailand's competitiveness in the global market.
Today, Thailand and countries across the South East Asia region are among the world's most rapidly growing markets. As a result, infrastructure in these countries has reached its maximum capacity, whilst the logistics and freight forwarding industry are looking to leap forward with the drive of modern technologies.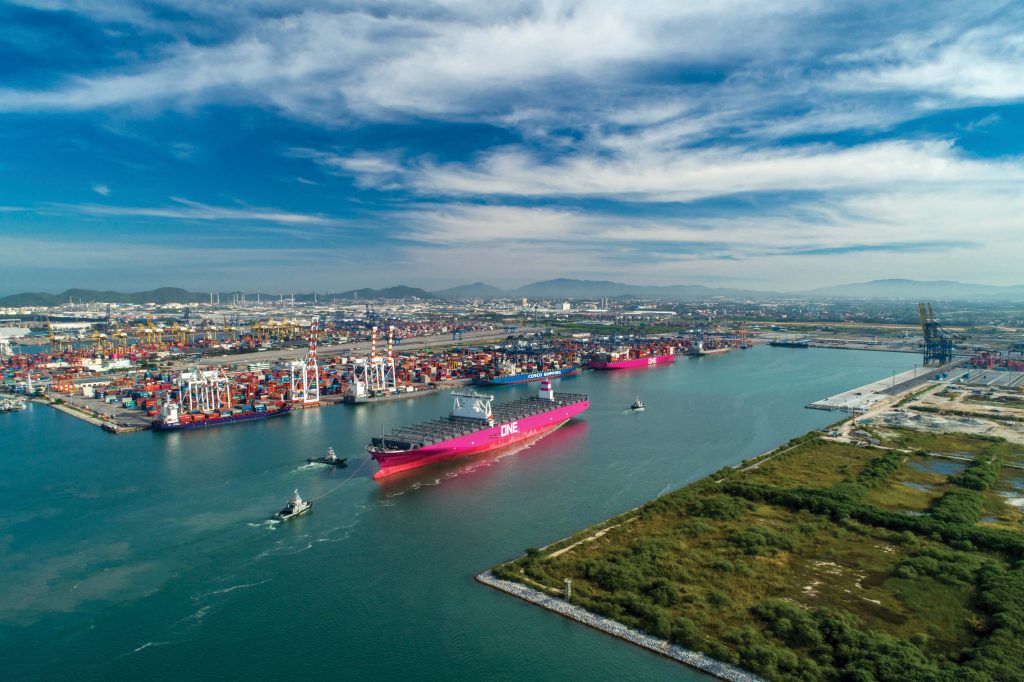 This leap is reflected by the latest and most efficient container vessel fleets, designed with larger capacities over the past several years and the lightning-fast growing e-Commerce business. To keep up with the trend, many ports must adapt and prepare for the changes to come.
เUnder the Port Authority of Thailand's management, Laem Chabang Port has been the critical gateway for international trade between Thailand and the global market for several decades. At the center of the tidal wave of revolution, the Port has moved forward with the Phase 3 development project and expedited expanding its facility to support bigger vessels, the continually spiking container volume, and the technological and industrial evolution. The Port's ultimate goal is to become the region's central trading hub while truly serving its customers' needs.
To learn more about the goal, direction, and the process of Laem Chabang Port's Phase 3 development project, we spoke with Pol. Sub-Lt. Montri Rerkchamnian, Director of Laem Chabang Port regarding many interesting aspects of the project.
LM: Would you mind explaining the origin of the Laem Chabang Port Phase 3 Development project as well as its primary objective?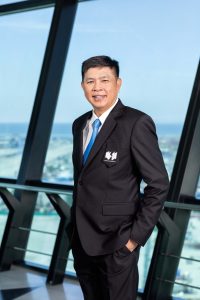 Pol. Sub-Lt. Rerkchamnian: "The Project was designed to support Thailand's economic growth, with the benefit and convenience of Port users in mind. Through our experiences, we developed the project based on our past limitations to cater to customers' needs and to move in the same direction as both national and international economic expansions.
There are four main objectives for the Phase 3 development project, 1) optimize the Port's capacity for containers 2) develop the Port's infrastructure to support several transportation modes to and from the Port 3) increase the Port's capability in container managing and transporting by utilizing modern technology 4) connect the Port's facility to economic zones in Thailand and overseas."
LM: How will the Laem Chabang Port Phase 3 Development project develop the Ports existing infrastructure?
Pol. Sub-Lt. Rerkchamnian: "The container capacity of our four terminals (A, B, C, and D) is 10.8 million TEUs which is not enough for the market demand today. We forecast that our terminals will reach maximum capacity in the near future. Therefore, we must increase our container capacity by developing two more terminals; Terminal E and F. With the 7 million TEUs container capacity of Terminal E and F, we will be able to support approximately up to 18 million TEUs."
LM: How will Laem Chabang Port utilize Terminal E and F?
Pol. Sub-Lt. Rerkchamnian: "Terminal E and F will be developed as container terminals with 18 meters of draft which is deeper than the draft of Phase 1 and 2 terminals; 14 and 16 meters, respectively. Our new terminals will be capable of supporting bigger vessels with deeper drafts. This will help drive the shipping industry, manufacturing industry, and import-export industry of Thailand and its neighboring countries forward."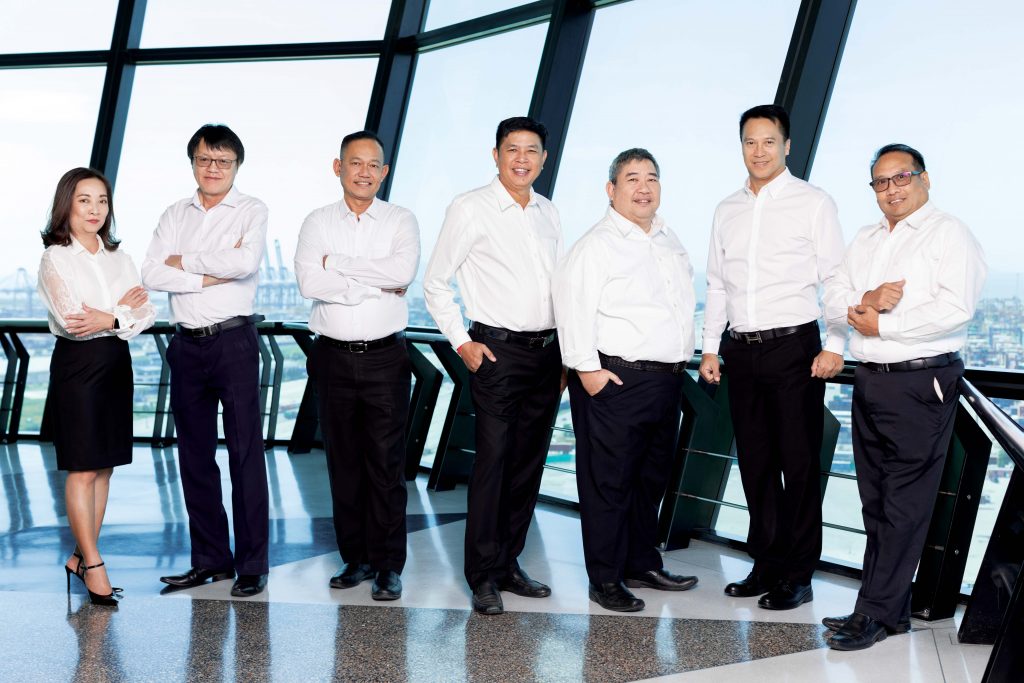 LM: Aside from Terminal E and F's construction, is Laem Chabang Port having construction plans for other facilities and infrastructures?
Pol. Sub-Lt. Rerkchamnian: "Generally, there are three main transporting modes to/from the Port; land, sea, and rail. Land transportation from/to the Port takes up the biggest portion of our transportation modes due to our capacity limitations. Should we desire to balance our transportation modes by pushing other modes to take more portions, for instance, road transportation takes 40 percent of the portion, rail, and sea transportation each take 30 percent, we must take a step back and examine our limitations and find the answer to the question of; 'which part of the Port should be getting an optimization and development?'
From our examination, we have found that we are currently only able to support 2 million TEUs from rail transportation. Therefore, we plan to extend our capability to support cargo from rail transportation under the Phase 3 project to 4 million TEUs. Combined with our current capability of 2 million TEUs, we will be able to support 6 million TEUs in total."
LM: What is PAT's plan to optimize rail transportation and connect to Laem Chabang Port?
Pol. Sub-Lt. Rerkchamnian: "We have a plan to construct a train line to Terminal E and F to increase rail transportation volume. However, we are not only looking at the investment for the train line, but we also have our sights upon the investment for other relevant infrastructures to accommodate the smoothest rail transportation towards the Port.
For example, we are considering construction projects for crossroads, overpasses and underpasses for the train lines, as well as U-turns. Currently, only around 20 trains are connecting ICD Ladkrabang and Laem Chabang Port. Soon, once the Phase 3 project has reached its completion, it will draw in over a hundred more trains per day. Had we not planed these infrastructures' contraction, there would be congestion caused by cars waiting to cross railroads. Thus, we must thoroughly consider this part of the investment to allow both economy and society to flourish together."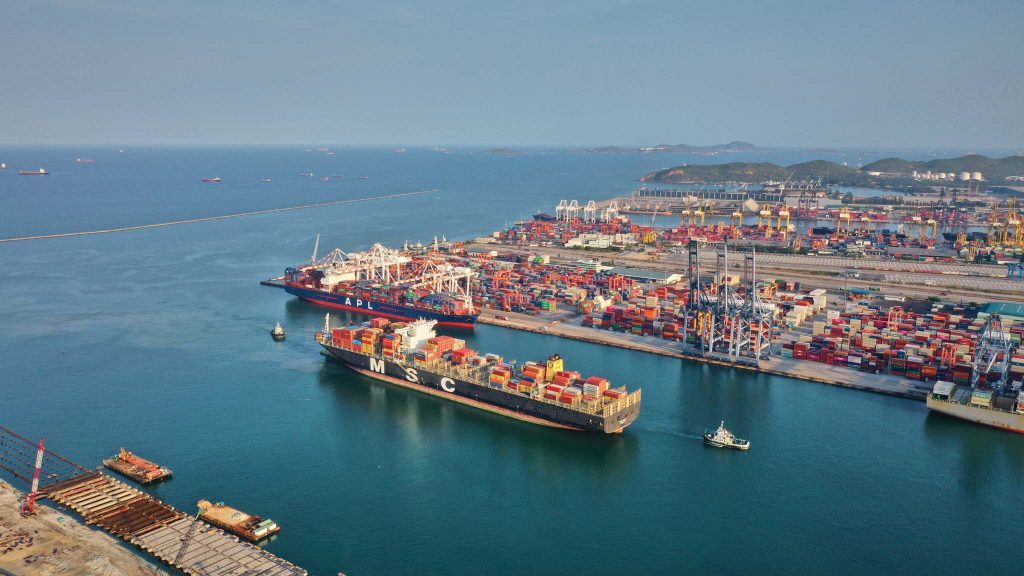 LM: Does Laem Chabang Port have a plan to connect the transportation network to other regions of Thailand and its neighboring countries?
Pol. Sub-Lt. Rerkchamnian: "One of the important aspects in the development and extended construction of the Port is, we must be able to connect the cargo transportation network to other destinations. We have a potential network capable of connecting to economic zones in Thailand and its neighboring countries via rail and land transportation which broadens to Southern China. We can support cargo from Myanmar, Laos, Vietnam, Cambodia, or Malaysia."
LM: Does the Port have additional plans to develop other parts of its facility?
Pol. Sub-Lt. Rerkchamnian: "We are interested in constructing a free zone as 'Distribution Park,' where operators can assemble components from overseas, make complete products, and export them out to foreign countries. This will help stimulate employment in the surrounding community. By having the free zone inside the Port, it will cause no effect to the outside traffic. Moreover, we foresee the possibility of developing an empty port area to a RORO terminal to support the demands of the global market for car transportation. Currently, the volume of exported vehicles from Thailand is around 1,200,000, with a sign of continuing expansion, especially on the electric car market."
LM: How will the Phase 3 initiative play a role in the drive of the Thai economy and the everyday lives of its people?
Pol. Sub-Lt. Rerkchamnian: "The expansion of the Port will allow logistics service providers in Thailand to push their products to more customers quickly. By supporting both import and export cargo, should our transportation network expand to new destinations, service providers will have a bigger market for their services.
While the manufacturing sector will benefit from the faster-transporting cycle and more diverse transportation modes, on the people side, they will benefit from the expansion of the Thai economy, enhanced infrastructures that offer more convenience, and more employment. We also plan CSR activities to educate, develop skills, stimulate more jobs, and elevate the life quality of the surrounding community."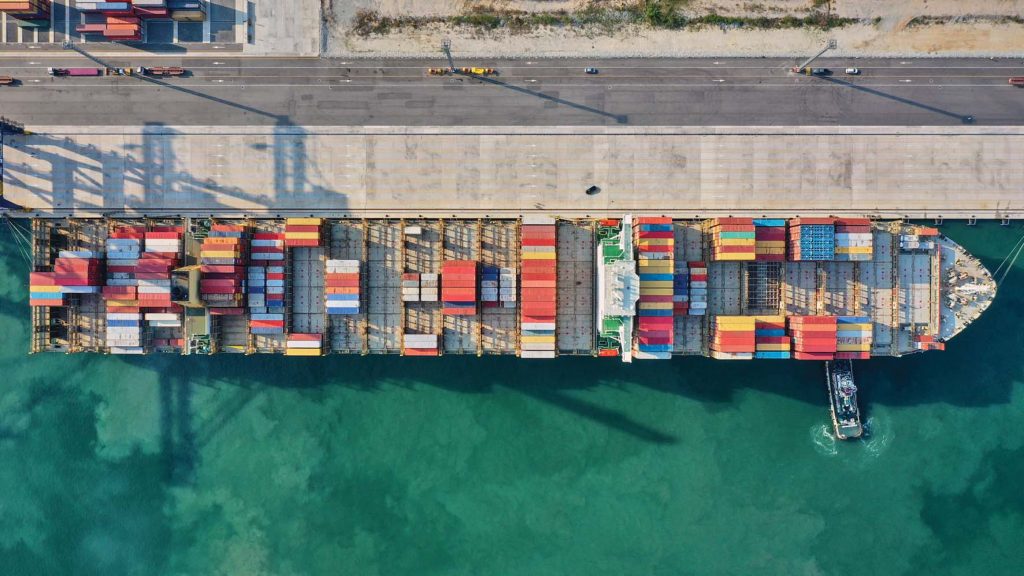 อัพเดตข่าวสารและบทความที่น่าสนใจในอุตสาหกรรมโลจิสติกส์ก่อนใคร ผ่าน Line Official Account @Logistics Mananger เพียงเพิ่มเราเป็นเพื่อน @Logistics Manager หรือคลิกที่นี่