Hankyu Hanshin Express (Thailand) celebrates its 30th anniversary and joins hands with TAC and Logistics ONE to establish H.O.T. Logistics company, aiming to provide trucking services across the country.
For more than three decades, Hankyu Hanshin Express (Thailand) has been operating and serving customers in Thailand. The company is a joint venture between Hankyu Hanshin Express and Trans Air Cargo (TAC), a partner with over 30 years of close relationship and one of the major shareholders of Hankyu Hanshin Express (Thailand) since 1992.
The original business in Thailand began in 1988 before it became a joint venture company with TAC in 1992. As a result, Hankyu International Transport (Thailand) was established with its office in the TAC building. In 2010 They merged with Hanshin Freight International (Thailand) Co., Ltd. and became Hankyu Hanshin Express (Thailand) (HHETH), the leading freight forwarder in Thailand today.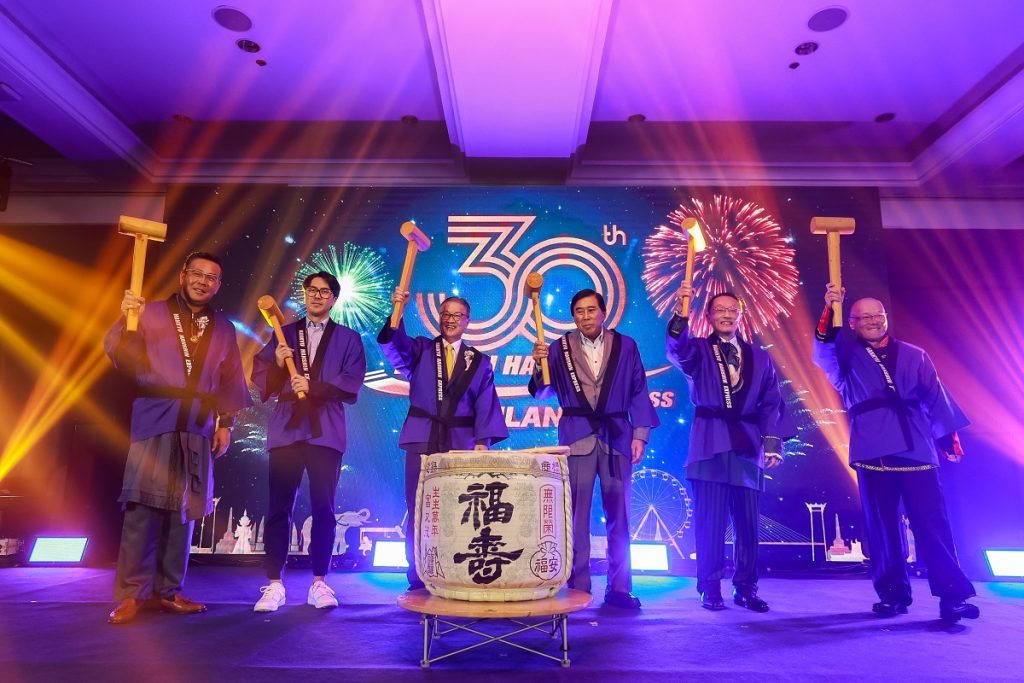 Hankyu Hanshin Express (Thailand)'s the 30th Anniversary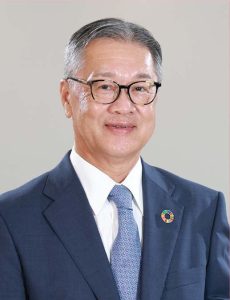 On November 12th, 2022, Hankyu Hanshin Express (Thailand) held a grand celebration for its 30th anniversary at The Westin Grand Sukhumvit Hotel, Bangkok. It was honored by Mr. Seisaku Okafuji, President and Chief Executive Officer of Hankyu Hanshin Express; Mr. Keree Chaichanavong, Managing Director of Trans Air Cargo; Mr. Ryuichi Sato, Managing Director of Hankyu Hanshin Express (Thailand); and Mr. Tan Chaichanavong, Director of Trans Air Cargo, along with the management team and staffs attended the celebration. The company has gracefully stood in the freight forwarding industry for 30 years and continues to grow sustainably.
Mr. Okafuji talked about the foundation of HHETH and its journey: "In the beginning, our company started with only ten employees. Over 30 years, it has grown into a company of around 450 employees with integrated services and a comprehensive network. We can provide fast and efficient services that impress our customers and gain their support."
"HHETH has overcome many challenges on our route to success, such as the Tom Yum Kung Crisis, the Airport Shutdown by protesters, the great 2011 floods, and many other obstacles. Every time we were able to cope and deal with problems and overcome obstacles with the help of Mr. Keree and Mr. Siri from TAC, one of HHETH's shareholders. We would like to thank them for their continued support and helping the company."

Moving Forward
HHETH provides customers in Thailand with efficient services and access to all needs. Services include air and sea freight forwarding, warehousing, and logistics services. It also aims to expand its services in cross-border transportation. Currently, the company is expanding warehouses to support more growth under the company's main business plan.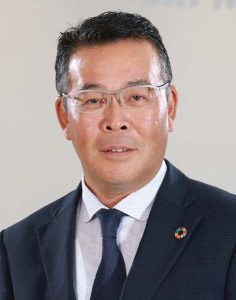 Mr. Sato said, "Currently, we are expanding our warehouse to accommodate more transport volume in preparation to support the growth of the warehouse and logistics business in the future according to the plans of the head office. The new 20,000 sq m warehouse is in the Bang Phli district of Samut Prakan, with easy access for importing and exporting products. It can also comfortably connect to various transport destinations and origins, including airports, seaports, and city center areas. Therefore, it also has the potential to accommodate future growth."
In addition to the warehousing and logistics business expansion plan, the company also plans to expand in other sectors. Mr. Okafuji noted: "At present, most of Hankyu Hanshin Express's revenue comes from the airfreight forwarding business. The projection is that we try to increase the balance of the income proportion by increasing revenue from marine freight forwarding, warehousing, and logistics services according to the policy from the head office. The new warehouse expansion project is part of such policy."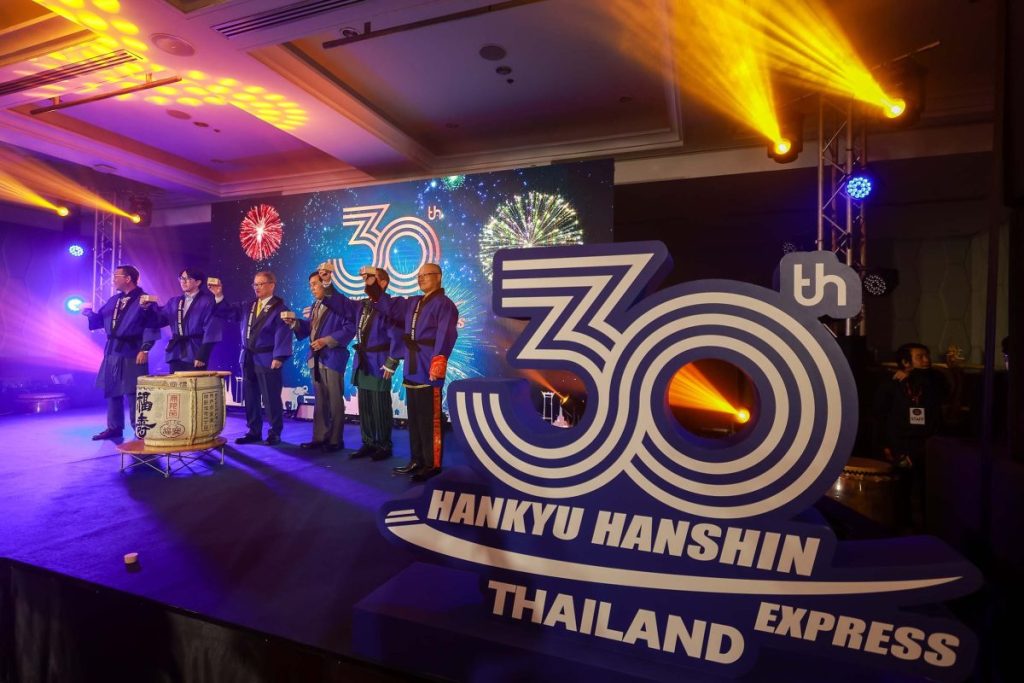 H.O.T. Logistics
In addition to its recent warehouse expansion, HHETH has launched a new business under the name 'H.O.T. Logistics' as a domestic land transportation service provider. It is a joint investment with the company's long-standing partners, TAC and Logistics One.
"Although the world has suffered the pandemic crisis over the last two years, we can still see the potential in the logistics business as its growth rate continues to increase. It is also part of our business plan to expand into the business of domestic transportation. Therefore, we decided to open H.O.T. Logistics by joining hands with TAC and Logistics One. The main purpose is to support the company's core business and expand the service coverage. It is also a preparation for the future expansion of the cross-border transportation business," said Mr. Sato.
Harness the Intel and Expertise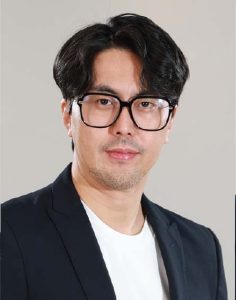 Currently, H.O.T. Logistics mainly provides trucking services to domestic destinations. Various types of cargo are covered, including general goods, auto parts, electronic components, electrical appliances, fresh products such as vegetables, fruits, and flowers, as well as many other types of products. Initially, H.O.T. Logistics will support the parent company's business activities and simultaneously seek new customers in the market.
Mr. Tan said: "Previously, our trucking service was a secondary business for HHETH and TAC, so in the early stages, H.O.T. Logistics will support our core business which is air and sea freight forwarding services. At the same time, it can support our customers' operations, which may or may not be directly related to the air and sea freight business."
However, with the potential and expertise of the three holding companies, including market growth potential, H.O.T. Logistics has a clear business growth plan. It is to increase the truck fleet, add more operational equipment, and expand the service coverage.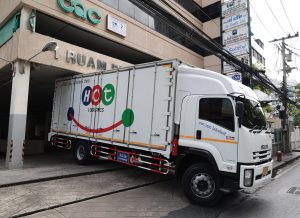 Mr. Tan also added: "In terms of business expansion, we will be adding tools that will allow us to provide the most complete and efficient service to our customers, such as increasing the number of trucks and equipment, enlarging the truck size, expanding the area coverage, as well as expanding the service across the borders into neighboring countries such as Malaysia, Cambodia, and other Southeast Asian countries. We will also add more service frequency and increase quality and efficiency. We have partners who have the expertise and can finely support this growth. Logistics One, for example, specializes in cross-border transportation to neighboring countries. Each country has different requirements. For example, trailers must swap to local trucks in some countries. Some, such as Cambodia, allow tractor-trailers with a special permit to operate across the border. In this case, Logistic ONE already has permission. Therefore, we can provide more agile, faster, and more efficient services. This is how we combined the expertise of the three partners to provide our customers with the most efficient service."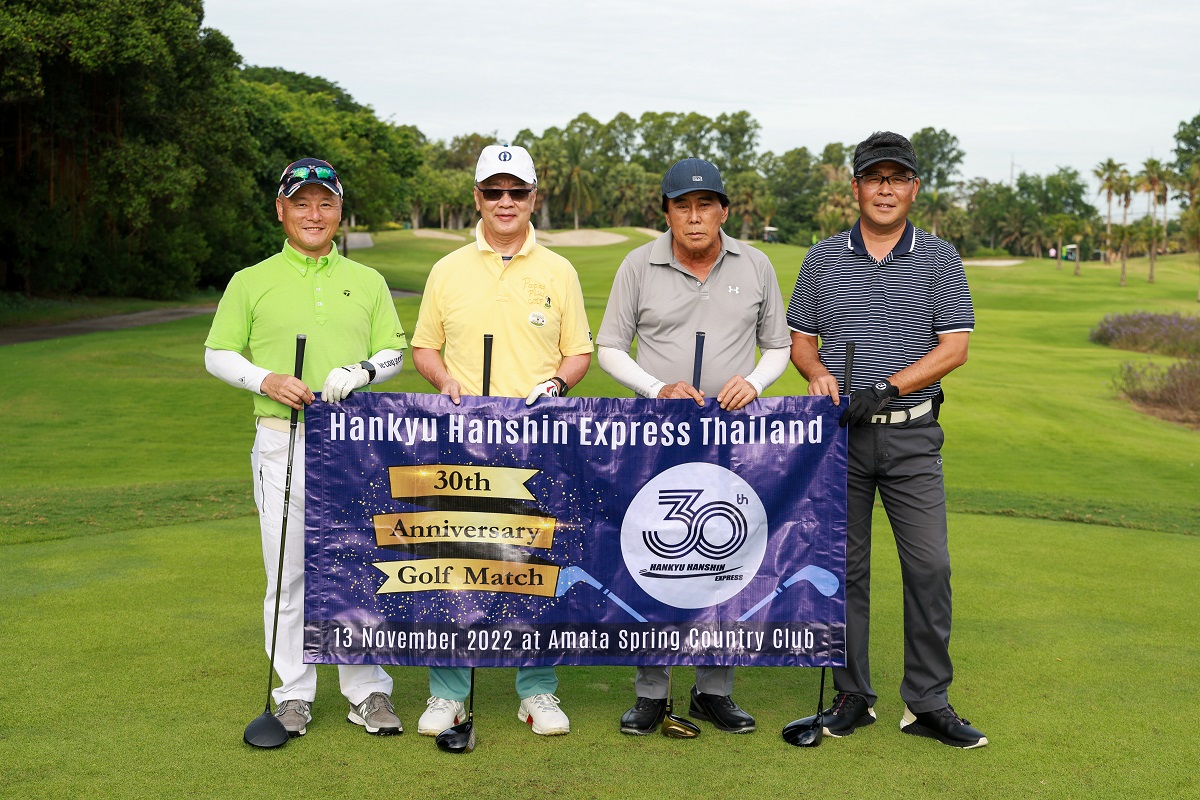 Healthy Partnership
From a long-standing relationship as shareholders and partners to a new joint venture that combines the expertise of each party, the new company will expand the scope of service and network coverage, as well as the confidence of its customers. The launch of this new business thus strengthens the relationship, support, and reinforcement among the three companies. It is also a good sign for Hankyu Hanshin Express (Thailand) as it enters its 30th year of operation in Thailand.
Finally, Mr. Okafuji concluded: "I would like to thank all the employees who worked together to the best of their ability, as well as our shareholders and partners. Hankyu Hanshin Express (Thailand) will continue to pursue its goals unceasingly. As we are on our way to celebrating the 50th anniversary over the next 20 years, I would like to ask that we all help each other, believe in each other, and work together; so that everyone, including our company, grows even more."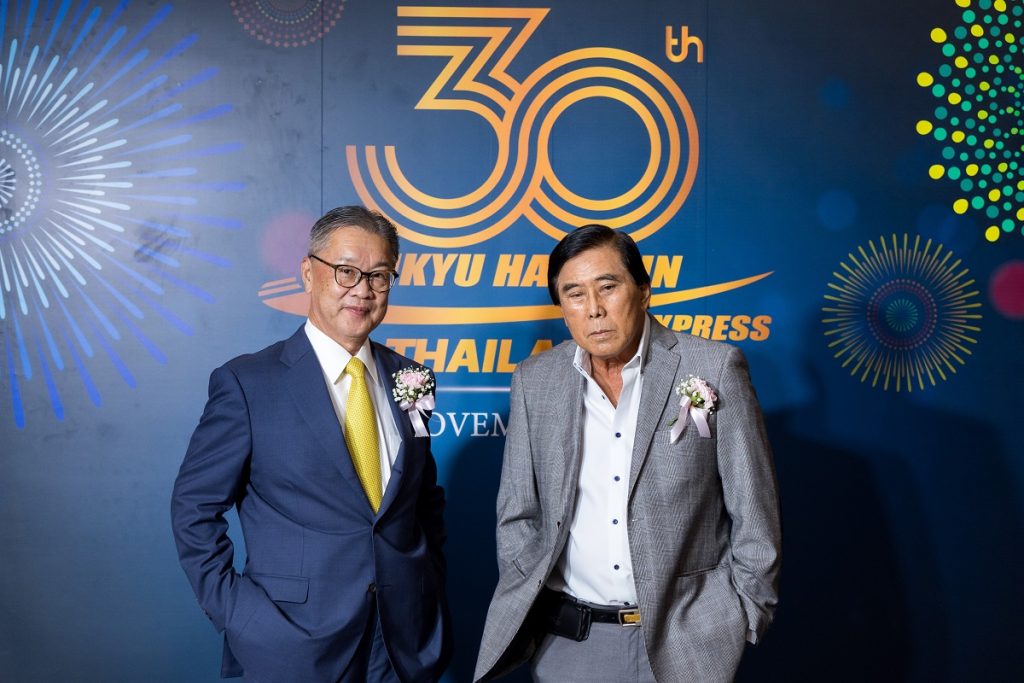 ---
อัพเดตข่าวสารและบทความที่น่าสนใจในอุตสาหกรรมโลจิสติกส์ก่อนใคร ผ่าน Line Official Account @Logistics Mananger เพียงเพิ่มเราเป็นเพื่อน @Logistics Manager หรือคลิกที่นี่