With extensive experience in the logistics industry, expertise in integrated logistics services, and the management team's broad vision, Inter Connections Logistics (ICL) is an acclaimed, up-and-coming logistics service provider known for its world-class efficiency and reliability.
Since its inception in 2013, ICL has grown exponentially, and now the company is looking forward to entering its second decade of operations and facing a new set of challenges. With its comprehensive land transportation services, both inland and cross-border, as well as its outstanding customer service, the company has received excellent feedback and continues to gain trust from more and more clients.
We spoke with Mr. Chayut Tripipitsiriwat, Managing Director of Inter Connections Logistics, about the service approach that enables the company to achieve its milestones within just a few years of incorporation, as well as management tips that allow the company to deliver exceptional services to its clients both in Thailand and abroad.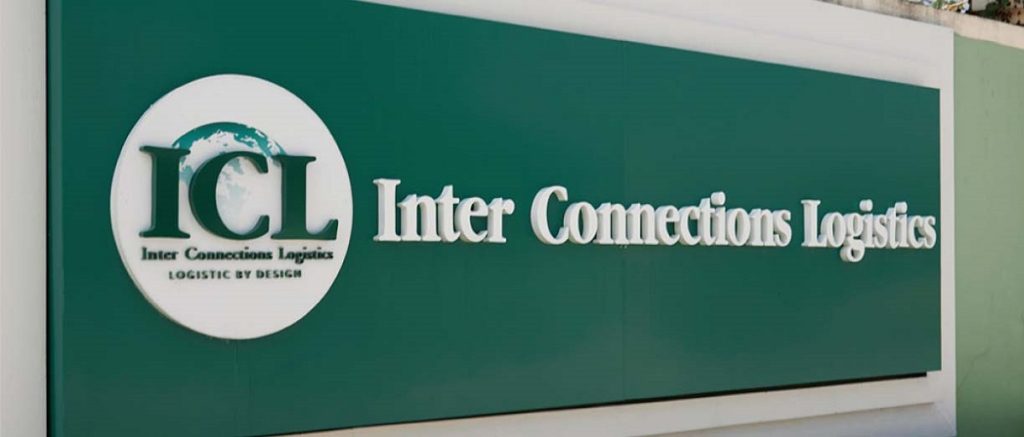 Extensive Experience
ICL was established in 2013 with the hope to become a leading domestic land transportation service provider. The company is committed to its one-stop service approach and prides itself on exceptional customer support.
Mr. Tripipitsiriwat said, "I entered the logistics industry as a salesperson working for a freight forwarding company. That experience has allowed me to gain a deeper insight into what customers want. I learned that customers often need someone to navigate them through the many challenges involved in the transportation processes. Upon that realization, I had a chance to talk with my superiors and decided to start Inter Connections Logistics to support customers and guide them through these challenges. We offer comprehensive land freight services, through which our team will take care of our clients every step of the way and help carry out all the relevant documents, with a focus on inland and cross-border land transportation."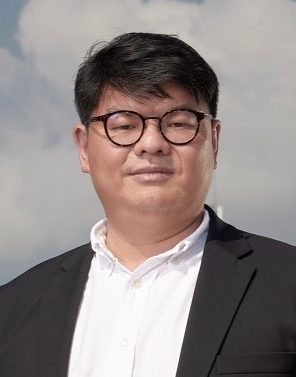 Land Freight Specialist
ICL provides end-to-end land transportation services for various kinds of cargo, including fuels, foodstuff, and dangerous goods, as well as other general freight. The company's inland offering mainly serves the industrial zones in the eastern region of Thailand, such as the Eastern Economic Corridor, while its cross-border services' destinations include Malaysia, Laos, Cambodia, and Myanmar. Currently, its fleet consists of both ICL-owned and chartered-in vehicles.
Mr. Tripipitsiriwat continued, "Our strength comes from carefully listening to our customers, being attentive, and providing comprehensive, end-to-end services. We support our customers both in terms of transportation itself as well as transportation-related documents, especially in the cases of dangerous goods, foodstuff, and fuels. In addition, we handle the port documents and keep track of the delivery status for our customers. Only a handful of land transport companies navigate their clients through every step of the way as we do, so we are confident that this is what distinguishes us from others."
Security Control
On top of its one-stop service approach, ICL places great importance on both transportation operations and cargo safety. Therefore, the company vets its drivers thoroughly and provides internationally certified specialized driving training programs to ensure that the highest standards of service are met.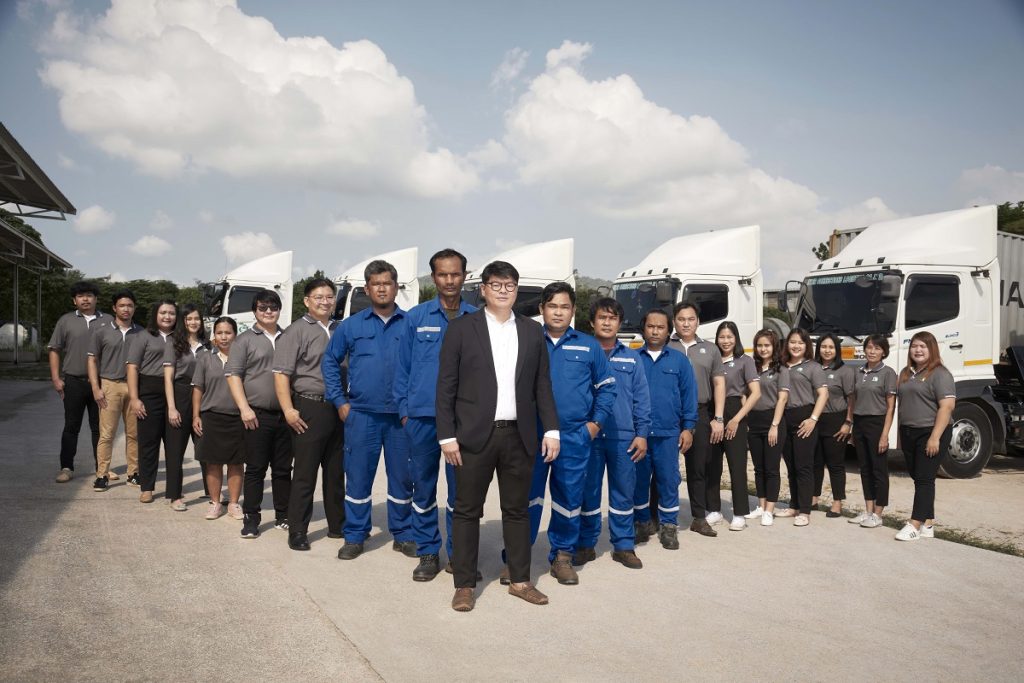 ICL's team of experts regularly checks the condition of the vehicles to ensure that they are ready for operation. They also integrate technology to strengthen the management of freight vehicles, including installing GPS systems to track the location of every truck and CCTV cameras to monitor the operation. Additionally, a dedicated team at the office keeps track of the transportation status and gives the drivers 24-hour support to further ensure the efficiency and safety of the transportation process.
"Alongside vehicle safety, the company attaches great importance to all our clients' cargo in terms of management systems, operating procedures, and equipment used. For instance, we use dedicated food-grade ISO tanks to transport our foodstuff cargo, so our customers can be confident that their goods will be safe and retain their sanitary conditions throughout the shipment process," said Mr. Tripipitsiriwat.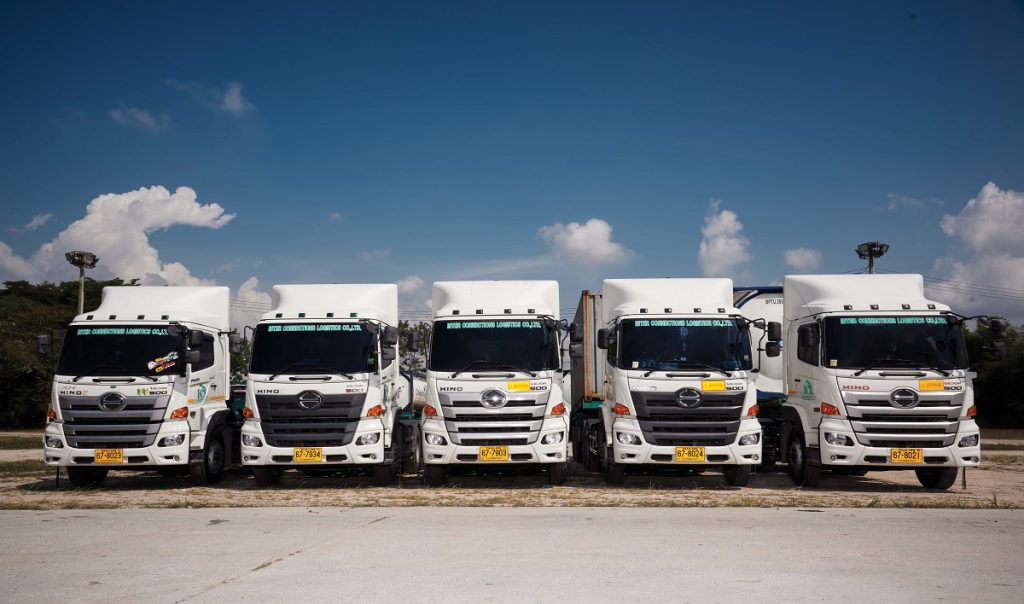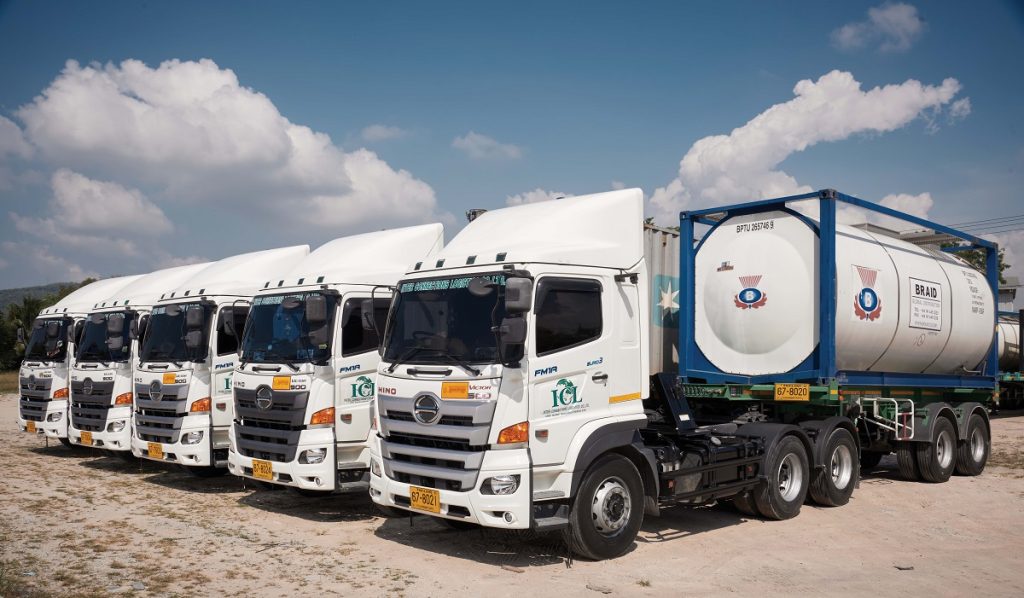 Ambitious Plan
The exponential growth of ICL has allowed the company to expand its scope of business and create a more comprehensive range of services. "Currently, we operate approximately 400 freight trips per month, both on the Bangkok and Laem Chabang routes. Therefore, we are looking to expand our truck fleet within one or two years from now to support the increasing volume of cargo and the growing customer demand. Likewise, we are exploring opportunities to expand our cross-border land transportation services. Our current offering primarily includes destinations in the neighbouring countries, but we are looking to extend our services to cover Thailand-Europe transportation routes via the Lao-China and China-Europe railways", concluded Mr. Tripipitsiriwat.
Even though it has not been long since ICL's debut in the logistics industry, the company's exponential growth and its recognition by the industry indicate that the first phase of service has been successful. It is undeniable that their success is due to their efficient service approach and expertise in the industry, as well as the forward-looking vision of the new generation of executives who 'dare to think' and 'dare to invest', resulting in ICL becoming a key player in Thailand's land freight business.
---
อัพเดตข่าวสารและบทความที่น่าสนใจในอุตสาหกรรมโลจิสติกส์ก่อนใคร ผ่าน Line Official Account @Logistics Mananger เพียงเพิ่มเราเป็นเพื่อน @Logistics Manager หรือคลิกที่นี่