Whale Logistics Group, a leading provider of professional and integrated logistics services, strives to serve a wide range of customers across various industries. The company achieves this by focusing on operational excellence and promoting sustainable business growth.
Since its establishment in 2013, Whale Logistics Group (Whale) has expanded its service offerings beyond its original built-to-suit and rental warehouse services. Over the past decade, the company has added various services to its portfolio, including general and temperature-controlled warehousing, free zone warehouses and yards, distribution centre services, trucking, freight forwarding, customs clearance, and IT solutions. These comprehensive services enable the company to meet the changing needs of its customers and maintain its position as a trusted partner in the logistics industry.
In this issue of LM, we had the pleasure of speaking with Mr. Teerachit Sornjang, Chief Executive Officer of Whale Group, about the company's comprehensive logistics services and its aspirations of becoming a recognized professional provider both domestically and internationally.
Mr. Teerachit told us, "At Whale, we are committed to delivering exceptional logistics services and facilities. Our team strives to not only meet our customers' daily needs but also drive their sustainable growth. By leveraging technology and innovation, prioritizing social and environmental responsibility, and investing in our people and community, we strive to elevate our customers' business success. We aim to become a leading professional integrated logistics service provider, recognized nationally and internationally for our commitment to excellence in all aspects of our operations and services."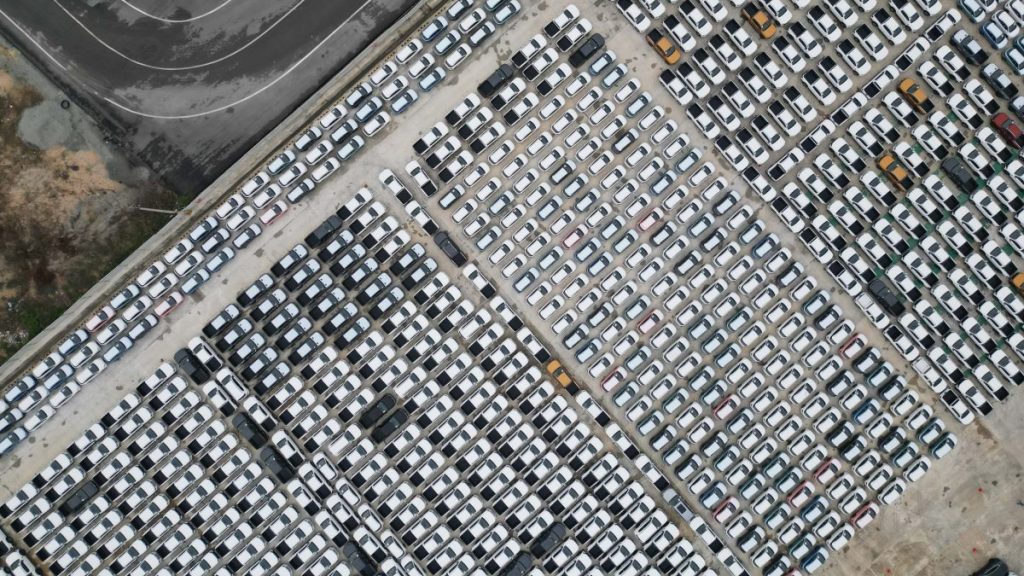 Comprehensive Free Zone Services
Operating free zone warehouses and yards is one of Whale's core service business units. The company provides comprehensive solutions to its customers, primarily serving the Eastern Economic Corridor area of Thailand and other key economic regions, including the Thailand-Laos border.
With key clients in the automotive, agricultural, and eCommerce markets, Whale serves a diverse range of industries. "Our expertise in handling dangerous goods, such as electric vehicles and batteries, is highly valued by its automotive industry clients, which include leading global brands. In the agricultural sector, Whale's team has extensive experience in ensuring the quality and safety of food products and crops, demonstrated by our adherence to internationally recognized standards such as GMP and ISO 9001. In addition to our comprehensive infrastructure, our strategic locations and experienced team make it a popular choice for eCommerce businesses seeking secure and efficient storage solutions," said Mr. Teerachit.
Whale currently operates six free zones, offering a total storage space of over 350,000 square meters. Its state-of-the-art facilities can accommodate 100,000 vehicles, 70,000 pallets of automotive parts, 180,000 tons of metal goods, and 10,000 pallets of consumer goods.
To further expand its reach and cater to the diverse needs of its customers under the franchise business model, Whale has several future locations currently planned and under construction. For example, the company recently partnered with Chonburi Concrete Product (CCP) to launch a new free zone called Charlie Top Logistics Solution. This 22,000 square meter facility, valued at THB 400 million, will consist of two phases and cater to the needs of importers, exporters, transit shipments, eCommerce businesses, and industrial factories in the Eastern Economic Corridor (EEC) and Laem Chabang Port areas. Completion of this facility is expected in the fourth quarter of 2023.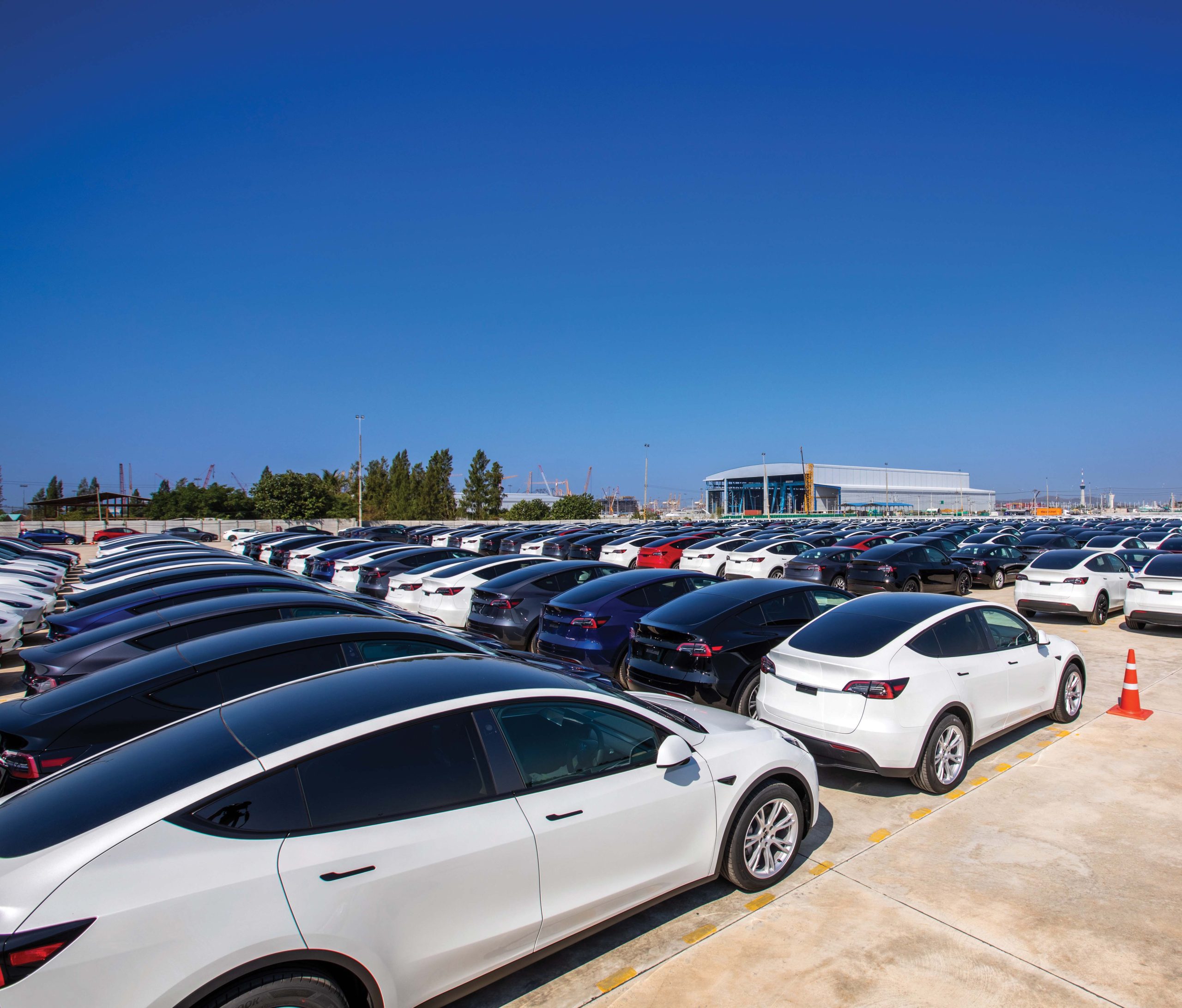 Apart from operating free zone warehouses and yards, Whale provides its customers with a full spectrum of end-to-end logistics solutions. These include solutions for general and temperature-controlled storage, trucking services, sea and air freight forwarding, as well as customs clearance. Additionally, it provides built-to-suit warehouses, international investment consultation, and logistics IT solutions to meet the diverse needs of its clients. As a dedicated partner, Whale is committed to supporting its customers' businesses and helping them succeed by providing high-quality logistics services and solutions.
End-to-End Logistics Solutions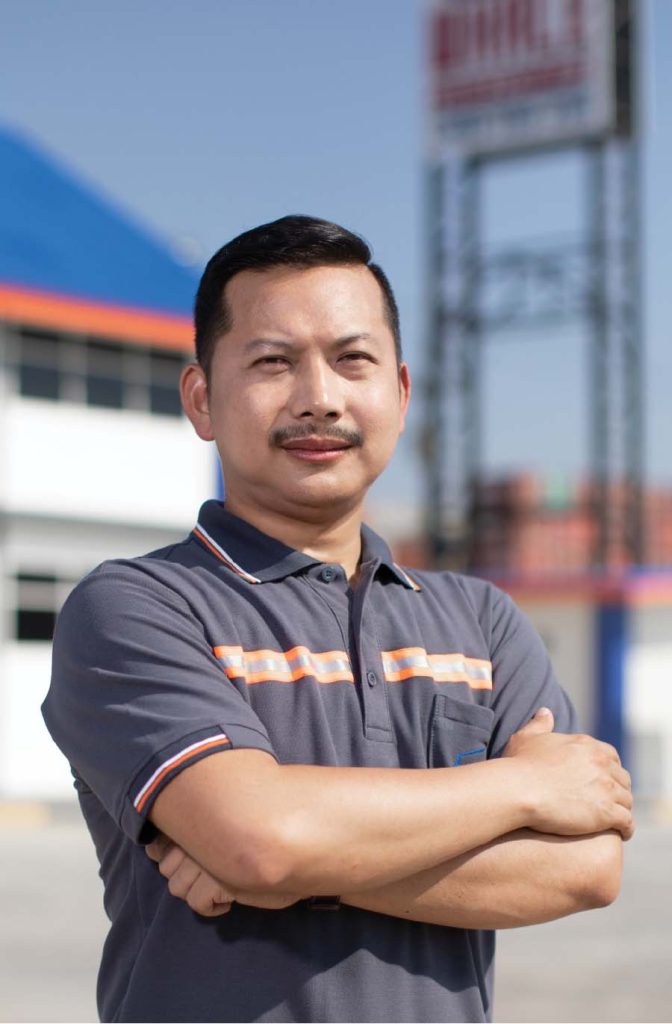 Whale conducts its business under the highest operating and safety standards and utilizes the synergy between its various business units to improve supply chain efficiency, reduce operating costs, and increase customer business opportunities.
"Whale prioritizes the safety, comfort, and fairness of our customers' goods above all else. We take pride in our commitment to providing the highest level of care and respect to every item stored in our warehouses and yards or handled by our teams. Our comprehensive approach includes state-of-the-art security systems and transparent handling practices that ensure fair treatment for all," said Mr. Teerachit.
"At the heart of our mission is the trust of our customers, which we continuously strive to earn and maintain. We are committed to supporting their businesses and working together towards sustainable growth. Our team of professionals handles approximately 15,000 containers monthly and operates over 800,000 rai of warehouses and cargo yards, in addition to a fleet of over 500 trucks. This infrastructure enables us to meet the evolving needs of our customers comprehensively and continuously."
Innovation and Efficiency
In addition to its teams of highly experienced professionals, Whale is dedicated to incorporating innovation and implementing cutting-edge technologies to enhance its logistics solutions. By leveraging the latest technology, the company optimizes its processes to increase efficiency, safety, and cost-effectiveness, delivering the best possible services to its customers.
Whale places great importance on technology investment as a critical component of its business development strategy. As a result, the company has established a dedicated IT business unit for logistics and supply chain management, which has developed its own warehouse management system (WMS) and transportation management system (TMS). These systems allow for direct alignment with the company's operational insights, providing real-time tracking and monitoring of cargo status. Whale can effectively manage cargo and operations at every step with these technologies, and they can be applied to various applications such as automotive part handling within a free zone warehouse, daily inventory visualization, and management of agricultural products.
"Whale strongly believes in integrating technology to drive innovation and operational efficiency," said Mr. Teerachit. "With this in mind, we invest in customized IT solutions to help our customers carry out their logistics operations safely and efficiently while managing costs effectively. Our commitment to this approach has led to the successful implementation of technology-driven solutions for many of our customers."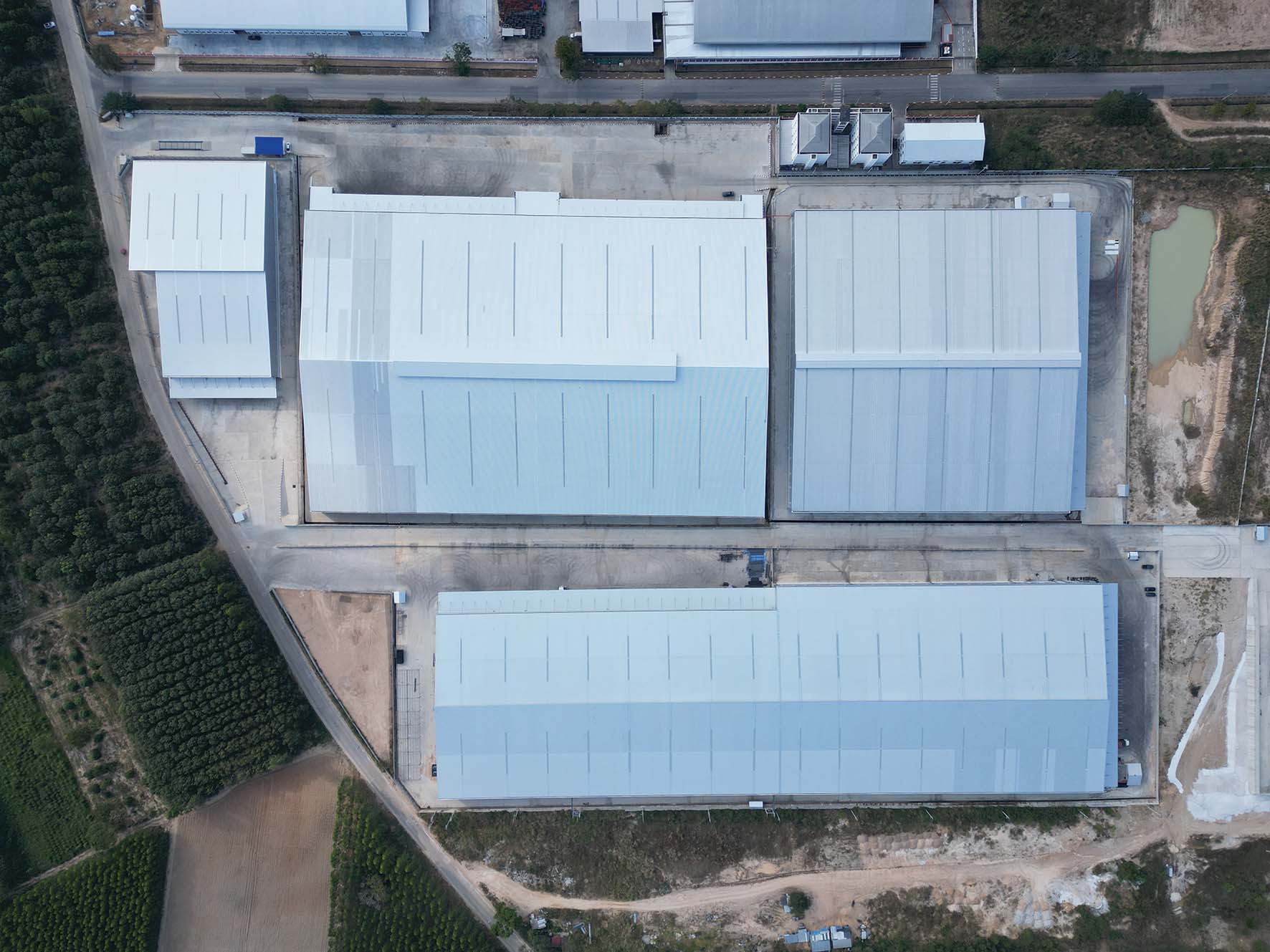 Professional Logistics Provider
Whale is driven by its mission to be domestically and internationally regarded as the 'Professional Logistics Provider.' Over the past decade, the company has earned its reputation through a steadfast commitment to quality, operational and safety standards, as well as significant investments in world-class facilities and personnel.
Whale's commitment to delivering high-quality services has earned the company recognition as a member of esteemed international organizations, including WCA Inter Global, JC Trans, and TIFFA. Furthermore, Whale has received several certifications, such as the Motor Vehicle Inspection Accreditation from the Australian government, Quality Management System Certification (ISO 9001/2015), Good Manufacturing Practices Certification (GMP), Gold Class Free Zone Certification, Road Traffic Safety Management System Certification (ISO 39001), Environmental Management System Certification (ISO 14001), and Truck Transport Services (Q Mark).
Being a professional logistics provider for Whale entails having quality personnel equipped to handle the demands of the industry. For this reason, the company invests in upskilling its employees through various training programs, expert lectures, and international training opportunities. Additionally, being a professional logistics provider for Whale requires maintaining infrastructure and facilities of the highest standards. Therefore, the company ensures that its facilities provide a safe and secure environment for stored goods while considering environmental factors and sustainability. Whale's commitment to these factors is one of the reasons why customers, both large and small, choose the company as their long-term logistics partner.
"Ultimately, Whale's goal is to foster sustainable business partnerships with our clients by providing professional and reliable logistics solutions that result in long-term mutual benefits for both our company and our customers' businesses. To us, this is the true definition of being a professional logistics provider," concluded Mr. Teerachit.
Whale offers comprehensive logistics services committed to delivering efficiency and safety for every product of its customers. The company focuses on operational excellence to promote sustainable business growth, continuously investing in infrastructure, technology, and personnel. These efforts have earned the company a reputation as a top provider of integrated logistics solutions in Thailand in just a decade. Moving into its next decade, Whale is well-prepared to take firm steps towards even greater success.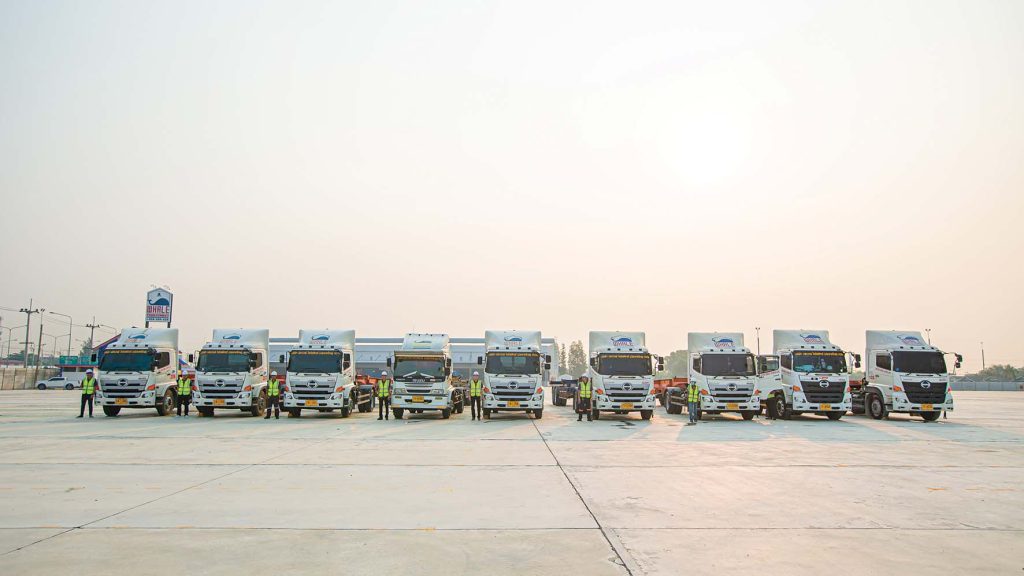 ---
อัพเดตข่าวสารและบทความที่น่าสนใจในอุตสาหกรรมโลจิสติกส์ก่อนใคร ผ่าน Line Official Account @Logistics Mananger เพียงเพิ่มเราเป็นเพื่อน @Logistics Manager หรือคลิกที่นี่