Bolloré Logistics is a leading player in the global supply chain and ranks among the world's top ten transport and logistics groups, with an integrated network of 603 agencies in 111 countries. Since 1999, the French company has operated successfully in Thailand, employing more than 200 people. During this time, Bolloré Logistics has grown its business footprint consistently in the Thai market through innovative, robust, and agile solutions, placing customers at the heart of its strategy.
Most recently, Bolloré Logistics bolstered its operations in Thailand with the opening of its SMILE HUB, a brand-new, state-of-the-art warehouse and distribution centre located in Bangplee, near Bangkok. The new facility is the first of its kind in Thailand, built to international sustainability and environmental standards.
The hub, designed by Bolloré in collaboration with Frasers Property Industrial Thailand (FPIT) to meet the growing needs of the perfume, cosmetics, and luxury goods sectors in Thailand and its surrounding countries, sits on an area of 11,000 m2, situated 23 km away from Suvarnabhumi International Airport. It also has good access to infrastructure and transport links such as Bangkok Port and Laem Chabang Port, as well as proximity to major highways that link to roads across the country.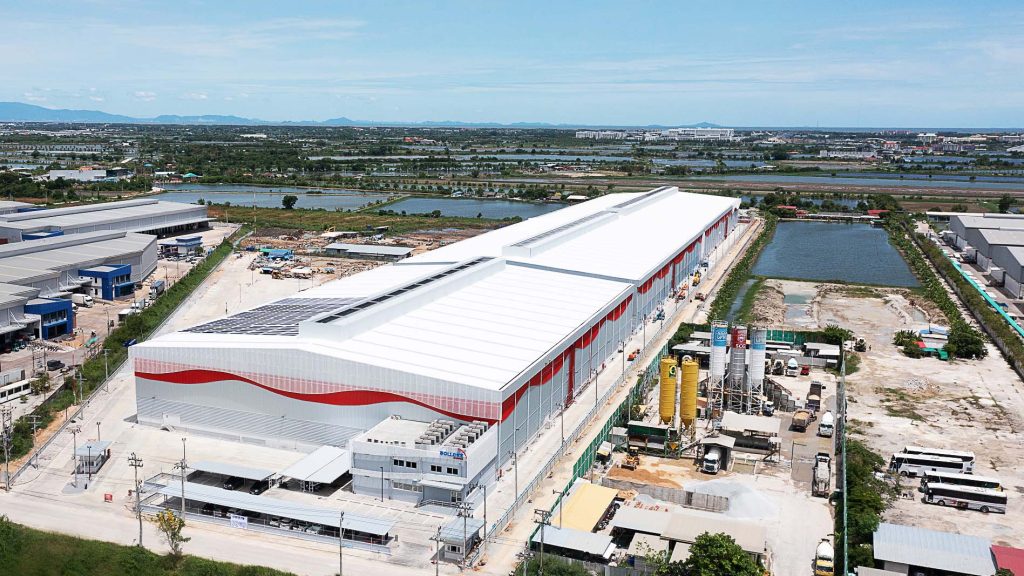 In this issue of LM, we took the time to interview Mr Watana Kitikongnopakorn, Managing Director of Bolloré Logistics (Thailand) and Ms Héloïse Hadoux, General Manager of Logistics at Bolloré Logistics (Thailand), who shared details on the new facility's industry-leading features such as its environmentally friendly design and the unique value-added services it has to offer. They also explained how the SMILE HUB meets its customers' high standards through new warehousing and distribution concepts such as product personalisation, as well as thorough staff training that reflects its customers' precise requirements.
SMILE HUB Supports Thailand's Luxury Sector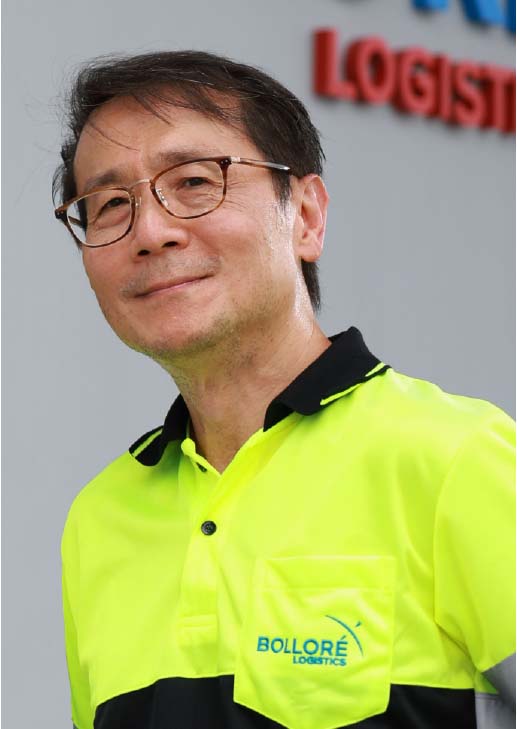 According to Mr Kitikongnopakorn, Thailand's perfume, cosmetics, and luxury goods markets have witnessed double-digit year-on-year growth since 2015. In order to support these expanding markets, Bolloré Logistics saw an opportunity to place its new eco-friendly hub in a strategic location on the outskirts of Bangkok, conveniently close to a population of over 10 million people. Mr Kitikongnopakorn explained, The opening of the SMILE HUB demonstrates our commitment to expanding our presence in Thailand and Southeast Asia. This facility combines efficiency with sustainability, incorporating modern facilities to ensure highly efficient operations while taking care of our people and the environment."
The modern hub was built in line with Bolloré Logistics' corporate social responsibility commitments, namely its Powering Sustainable Logistics programme. These commitments come in the form of an intelligent lighting system, solar panels, and water-saving equipment, to name but a few. By the end of 2022, SMILE HUB will also be awarded LEED1 Gold certification, becoming one of the first warehouses in Thailand to do so.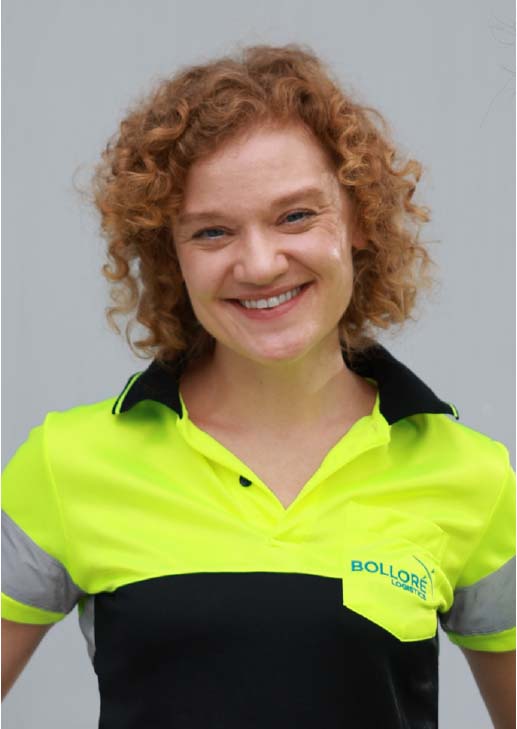 The SMILE HUB also boasts other green characteristics, such as thermal insulation, sustainable waste management, sustainably sourced furniture, a PM2 filtration system, eco-friendly refrigerants for air conditioning units, and a temperature monitoring system that operates 24/7. Bolloré Logistics and FPIT also worked closely to build this hub with energy-efficient and low volatile organic compound materials, reducing the building's carbon footprint during its construction and throughout its lifetime.
"Since the majority of our customers are world-class fashion and cosmetics brands, it was imperative for us to create a warehouse and distribution centre that can align with their environmental values and ethics policies," said Ms Hadoux. "Some of these multinational brands are at the forefront of shaping worldwide sustainable guidelines, so choosing a logistics partner that can match their requirements is very important for their image and reputation, as it directly affects how consumers perceive them," she added.
By meeting the top benchmarks in sustainable design, Bolloré Logistics has guaranteed itself a chance to work with some of the world's leading consumer brands. On top of its environmental achievements, the SMILE HUB is also noted for its human-centric approach, which is evident in many of its design features, particularly its facilities for people with disabilities, its modern offices, and common spaces available to employees and customers.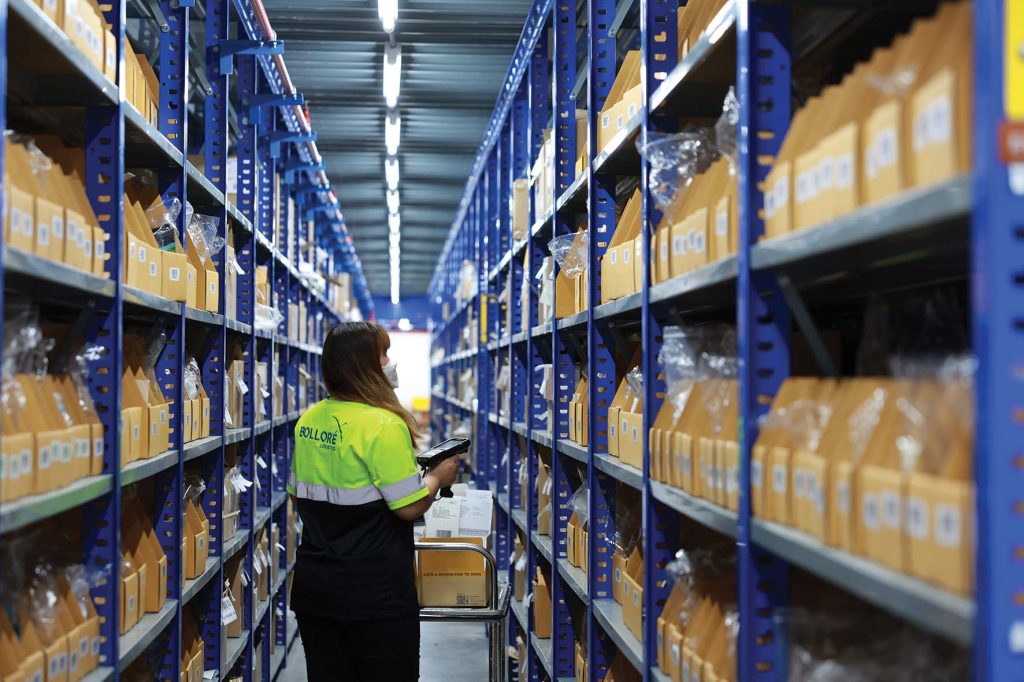 Value-added Services Reflect Bolloré Logistics' Dedication to High-end Brands
The SMILE HUB serves as a total logistics solution for high-end sector brands in Thailand. Bolloré Logistics can handle everything from organising ocean and air transportation, customs clearance, warehousing, and last-mile delivery, to more specialised services such as product repackaging, labelling, quality checking, and even personalised touches such as gift card writing, engraving custom messages, or adding decorative items to products like ribbons and bows to add another layer of luxury for consumers.
"We have gone the extra mile to ensure our clients receive all the services they require through our SMILE HUB, offering customised and innovative solutions," said Mr Kitikongnopakorn. "The uptick in eCommerce across Thailand has driven the need for faster and more reliable last-mile delivery. Consequently, we have taken steps to train groups of drivers to act as brand ambassadors, meaning they learn how to dress, groom, and behave in a way that reflects the image of the brand whose products they deliver. We even go as far as to provide them with uniforms corresponding to the products they deliver," he continued.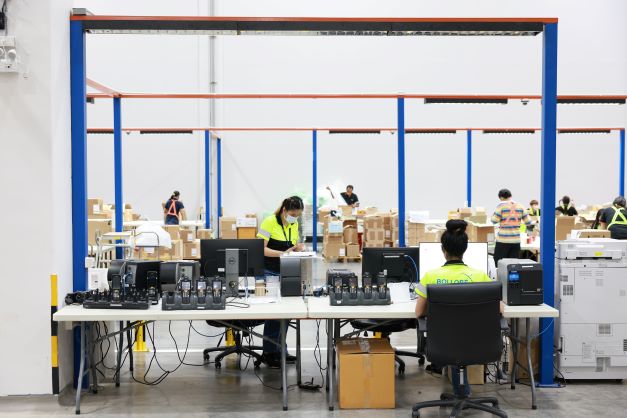 By integrating eCommerce into the hub from the ground up, Bolloré Logistics can respond instantaneously to orders, meaning it can meet consumers' high expectations for faster and more punctual delivery times. "We store a large collection of packaging and ornamental materials so that we can add the finishing touches to deliveries in-house before they are shipped out," noted Ms Hadoux. "Of course, we ensure that all these materials are sustainably sourced and biodegradable where possible, and we have alternative options to eliminate the use of plastics in our operations, especially for eCommerce packing."
"Another interesting point is our service for storing and transporting furniture, which luxury brands use for popup events across Thailand and Southeast Asia. Much like the products, this furniture is extremely valuable, so it must be handled with the utmost care and professionalism," said Ms Hadoux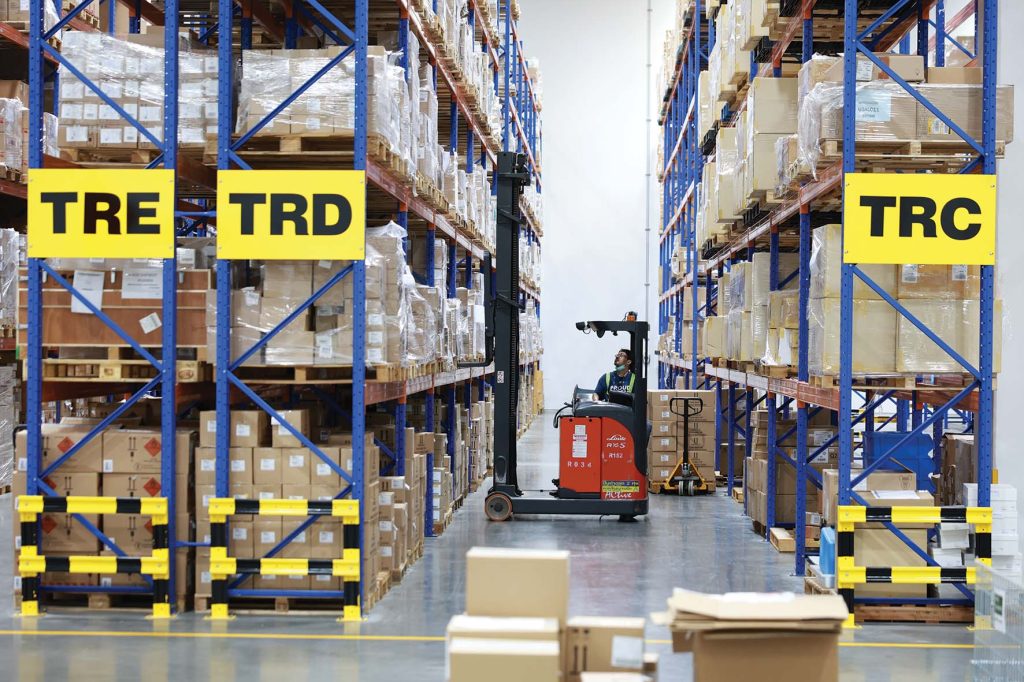 Top-level Security for Premium Goods
To ensure the safety of all the luxury goods stored at the SMILE HUB, Bolloré Logistics has installed over 160 CCTV cameras throughout the site, guaranteeing around-the-clock surveillance. Additionally, the company has restricted access to certain areas to safeguard products from unauthorised personnel. "Not only do we have outsourced security guards manning the front gate like most warehouses, but we also have our own Bolloré Logistics security team stationed throughout the facility, ensuring everything is well looked after," commented Ms Hadoux.
With many of the world's top fashion and cosmetics brands storing highly valuable products at the SMILE HUB, Bolloré Logistics wanted to offer peace of mind that their goods would be safe and sound within the compound's walls. Moreover, the hub is a standalone structure that reduces fire risks from neighbouring buildings and improves the facility's overall safety by making it easier to monitor who is coming and going.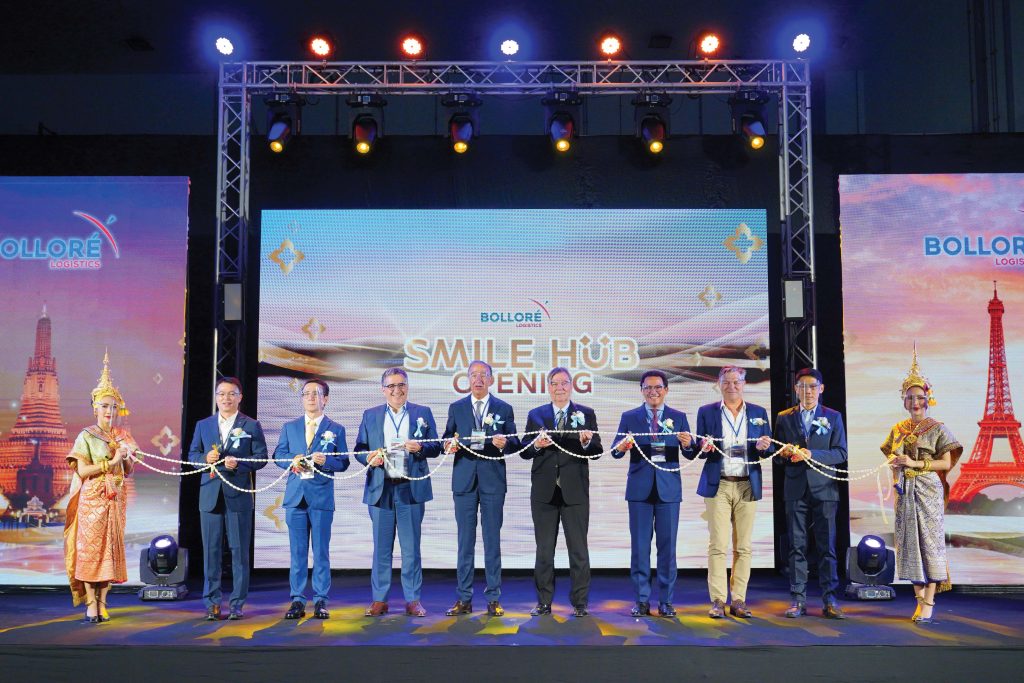 Official Launch of SMILE HUB
The official opening of the SMILE HUB took place on 8th June, with Mr Hubert Colaris, Economic Counsellor of the French Embassy to Thailand, honouring the event with his presence. Also present were the management teams of Bolloré Logistics and FPIT, including Mr Fabricio Protti, Deputy Managing Director of the Bolloré Group, Mr Thierry Ehrenbogen, CEO of Bolloré Logistics, and Mr Sopon Racharaksa, CEO of FPIT.
"We are pleased to be associated with Bolloré Logistics in this project," said Mr Racharaksa. "The FPIT team has worked closely with Bolloré Logistics to develop this hub in line with pre-determined objectives, particularly in terms of sustainability."
Combining its luxury goods sector expertise with its decades of experience in freight forwarding, storage, and asset management, Bolloré Logistics has managed to strike the perfect balance between traditional logistics services and tailor-made touches with SMILE HUB, its brand-new warehouse and distribution centre.
---
อัพเดตข่าวสารและบทความที่น่าสนใจในอุตสาหกรรมโลจิสติกส์ก่อนใคร ผ่าน Line Official Account @Logistics Mananger เพียงเพิ่มเราเป็นเพื่อน @Logistics Manager หรือคลิกที่นี่