APX is revolutionizing the trucking industry with its highly-advanced digital platform. The company already has a comprehensive network in Thailand, and now, it aims to expand its service coverage across Southeast Asia.
Truckers are fundamental in driving the world's economy forward by operating first-mile and last-mile transportation. However, there is a significant gap within the trucking business, where small-sized trucking service providers and shippers often face difficulties when it comes to scaling their operations and managing their costs, which leads to a loss of opportunity for everyone involved.
Thus, the APX digital platform was created to connect truckers and shippers and reform the industry with an intelligent pallet-based freight network. The new platform helps save costs and improve operational efficiency, enabling businesses to expand and grow sustainably.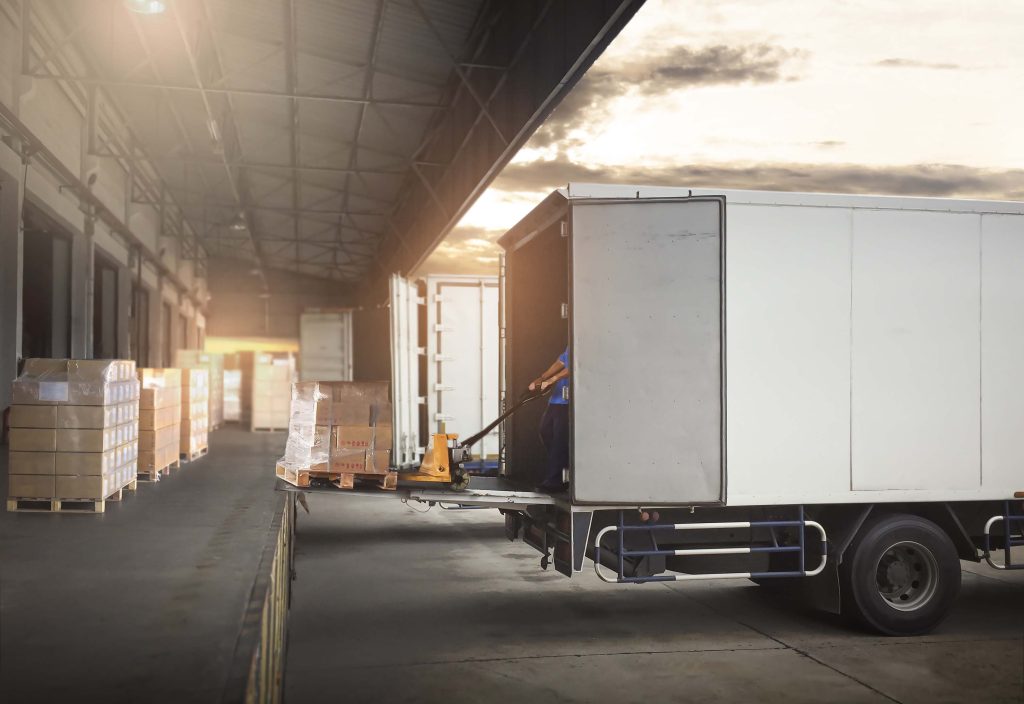 In this issue of LM, we spoke with Mr. Uwe Dettmann, Founder & CEO, Ms. Sukanya Thamthada, Co-Founder & Chief of Staff (COS), Mr. Sorawit Tantrakulcharoen, COO, and Mr. Rong Piriyapitaya, Head of Member Management, about the working principles of the logistics platform and the benefits for shippers and trucking service providers.
How It Started
Mr. Uwe Dettmann and Ms. Sukanya Thamthada founded APX in 2020. Despite the company being a newcomer in the industry, each of the founders has more than 30 years' worth of insight and understanding of the Asian logistics market. Complementing this experience, the company's young blood executives, Mr. Sorawit Tantrakulcharoen and Mr. Rong Piriyapitaya, offer fresh perspectives and technological expertise on digital platforms.
"We are not aiming to disrupt or compete with anyone. Rather, we are creating a digital solution that facilitates business opportunities by sharing resources and knowledge based on the 'sharing economy' concept" Mr. Uwe said
"In the Southeast Asian trucking industry, most providers operate passively; that is, small-sized truckers have no resources to sell directly to clients and often accept jobs from big companies who are outsourcing. This lessens the small-sized truckers' negotiating power leaving them unable to choose the jobs they want and having to compete with other providers, big or small, in a price war," said Mr. Dettmann
"At the same time, small providers and larger-than-parcel shippers face issues with their less-than-truckload operations due to the geographic sparseness and high cost of operations. For example, a shipper may only need a one-way trip to move their cargo, but they must also cover the cost of the return trip. In addition, they might not be able to ship their cargo to certain destinations as some areas are not covered by their local service providers."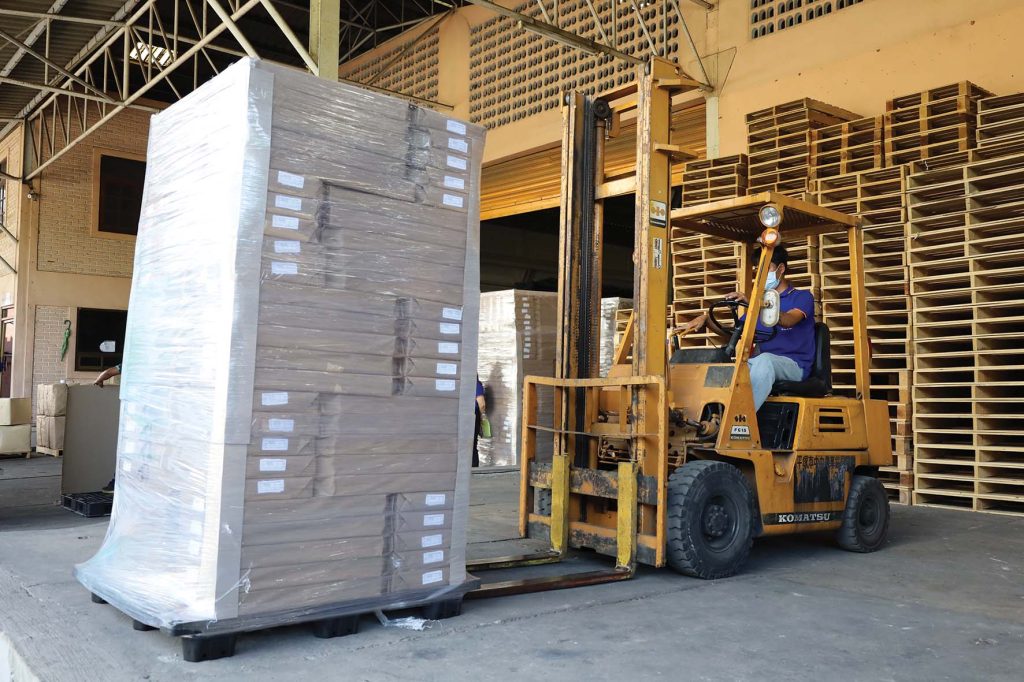 "We are not aiming to disrupt or compete with anyone. Rather, we are creating a digital solution that facilitates business opportunities by sharing resources and knowledge based on the 'sharing economy' concept to meet the current market demands more precisely than ever before," he stated.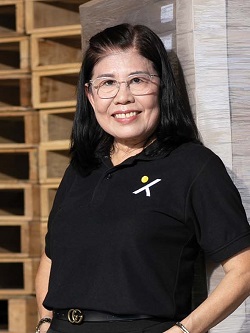 How the Platform Works
APX's digital platform serves as a bridge between providers and users, similar to other sharing economy platforms like Grab, Uber, and Airbnb.
"Functioning as the platform operator, APX does not own or operate a truck fleet. Instead, we provide a platform that allows users to book their door-to-door shipping instantly. Our system will match each user to a provider, who will then send a truck to the pick-up spot and promptly deliver the cargo to the assigned destination," said Ms. Sukanya.
APX operates a pallet-based transportation system, where customers can prepare their pallets in advance, including wrapping and securing. Unlike manual packing, pre-packed goods are tightly wrapped, and goods can be moved quickly and safely within a few minutes using a forklift to prevent any loss associated with damages. Additionally, the reduction of direct contact with the cargo can potentially lead to better hygiene for customers.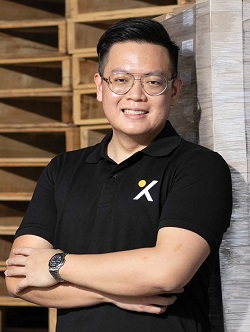 Although pallet-based transportation provides many advantages, it has not yet been commonly adopted among small shippers. Being aware of this, APX offers additional services to facilitate the transformation to pallet-based operations for its customers.
"For customers who are new to pallet-based shipping, we can provide the pallets and packing, as well as transportation services. Naturally, we charge a small fee for these additional services; however, as we would like to encourage widespread adoption of pallet-based distribution, we do everything in our power to keep these costs to a minimum," added Ms. Sukanya.
The benefits for Shippers and Members
APX's platform was created to serve as a bridge between shippers and trucking service providers. Therefore, shippers will immediately be able to take advantage of the supply chain management flexibility offered by the platform. Furthermore, as APX's far-reaching network allows for countrywide shipping destinations, it also helps shippers save costs as they do not need to cover empty backhauling fees. In addition, APX service providers are local trucking experts, highly experienced in each of their service locations, ensuring the highest service standards.
In terms of security, the APX platform provides real-time visibility for its users. As a result, shippers can track their shipment status, ensuring peace of mind throughout the operation. The APX platform also operates fixed schedule services, allowing easier transportation planning and more effective stock management.
At the same time, trucking service providers who sign up as APX members can leverage sales and supply chain management resources, including the APX web-based freight management application and a real-time GPS-based cargo tracking system. These resources improve the efficiency, quality, safety, and reliability of the truckers' operations, allowing them to select and acquire their clients. Furthermore, APX's team of Excellence Consultants will assist its clients by sharing market insights and building an understanding necessary to achieve their business goals.
"Alongside innovative tools, providers also need operational insight and understanding to achieve success. Thus, we see the importance of having a team of well-versed consultants to assist our members in developing and raising their service standards to compete more effectively in the market," explained Mr. Sorawit.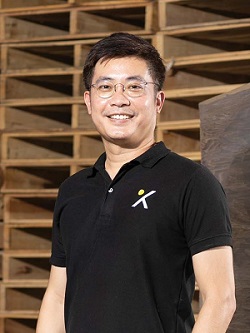 With APX's meticulously crafted freight network, trucking service providers no longer need to conduct long-distance operations. Consequently, providers can offer shippers services outside of their usual operational areas without investing in the infrastructure or truck fleet.
"For truck drivers, a long-haul journey requires them to spend multiple days per trip. However, drivers might consider shorter distances but more frequent trips a better option. Our system only assigns drivers haulage tasks that are not too far from their usual service areas. So, with our platform, drivers will no longer have to spend many days on one only long-distance journey," said Mr. Rong.
"Additionally, the system allows providers to sell freight services to remote or unfamiliar areas without investing in the infrastructure to provide such services. This is because our network of providers will handle the last-mile operations—the initial provider only needs to operate the first-mile haulage. Similarly, our members can also provide last-mile services for cargo shipped from elsewhere, translating to more trips and thus more income," he concluded.
Pushing for Change
Transforming a long-standing practice is always a challenging endeavor for both the advocates and those conforming to new approaches. Still, a shift to progressive reform is critical to step into a sustainable future.
APX is looking forward to seeking empowerment in the Thai manufacturing and transportation sectors to compete with the global market. With its super-advanced digital platform and a fantastic team specializing in marketing insights and current global trends, the company aims to drive the growth of the sharing economy in the logistics industry across Thailand and Southeast Asia.
---
อัพเดตข่าวสารและบทความที่น่าสนใจในอุตสาหกรรมโลจิสติกส์ก่อนใคร ผ่าน Line Official Account @Logistics Mananger เพียงเพิ่มเราเป็นเพื่อน @Logistics Manager หรือคลิกที่นี่