LOGISTEED is ushering in a new era under its new brand, as it expands its international logistics services.
Aimed at expanding international logistics services, the LOGISTEED brand promises a global quality logistics service focused on exceeding expectations, making progress, achieving success, and speed while always adhering to customer service principles.
To reflect the company's commitment to upgrading the logistics business to be modern and aligned with technological advancements, Hitachi Transport System Vantec (Thailand) is changing its corporate name to the LOGISTEED (Thailand) brand, effective from April 1, 2023.
On March 8th, we had the opportunity to speak with Mr. Hiroki Sato, Managing Director, Mr. Kraisak Rojanaprasert, Senior General Manager of Logistics Business & Logistics Engineering, and Ms. Laddaporn Waranukoolruck, General Manager of Corporate Group Quality Assurance/Internal Auditing/Legal & Labor Safety Department of LOGISTEED (Thailand) about the goals and guidelines for this image adjustment.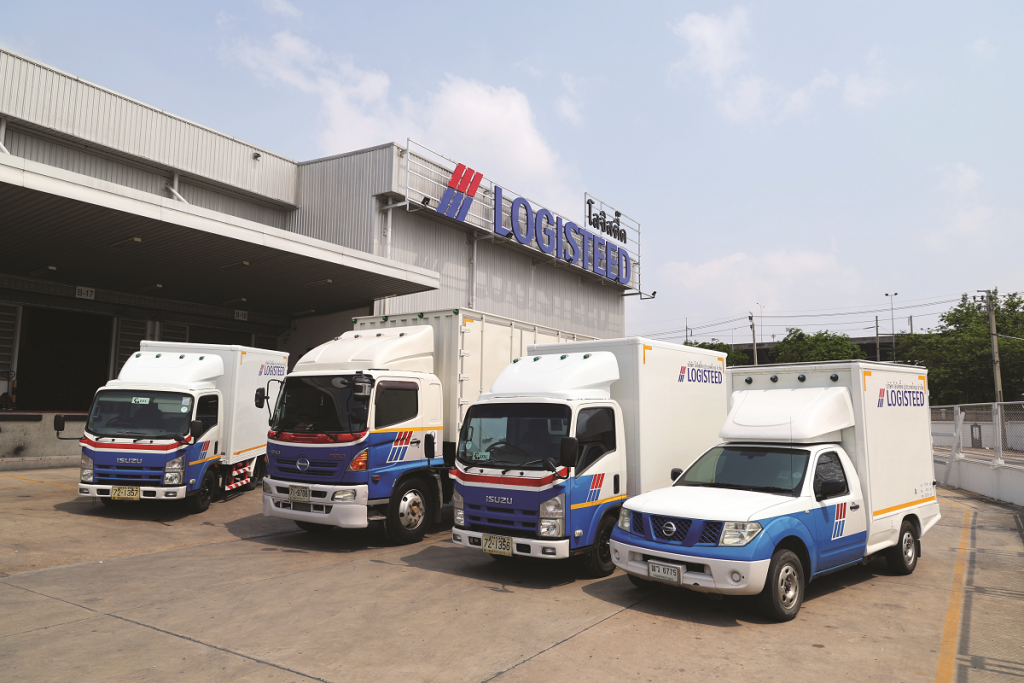 A Proud History
Hitachi Transport System, a subsidiary of Hitachi, was established in Japan in 1950. In 1989, Hitachi Transport System (Thailand) began operating a logistics business in Thailand.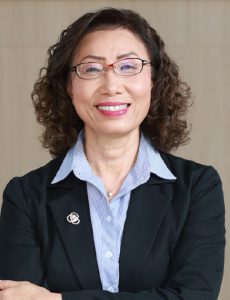 Ms. Laddaporn shared that: "During the initial stage, Hitachi Transport System (Thailand) primarily supported the storage, transportation, and distribution of household electrical appliances for Hitachi Consumer Products throughout Thailand. In addition, the company also provided customs clearance services for exports and was well-known for offering services for large and heavy cargo, including moving and installing machinery for various industrial plants."
"In 1999", continued Ms. Laddaporn, "the company received a freight forwarding license and expanded our customs clearance service covering land, sea, air, and rail, providing a complete one-stop service to our external customers. In 2009, it established 'TST Sunrise Service' to provide warehouse services and support more customers in various businesses. In 2011, the company co-founded 'Eternity Grand Logistics' to provide transportation, road haulage, and customs clearance services. In 2015, Hitachi Transport System (Thailand) merged with Vantec World Transport (Thailand) and changed its name to 'Hitachi Transport System Vantec (THAILAND), enabling it with higher potential to serve and support customers more than ever. Today, the company is rebranding to LOGISTEED (Thailand) on April 1."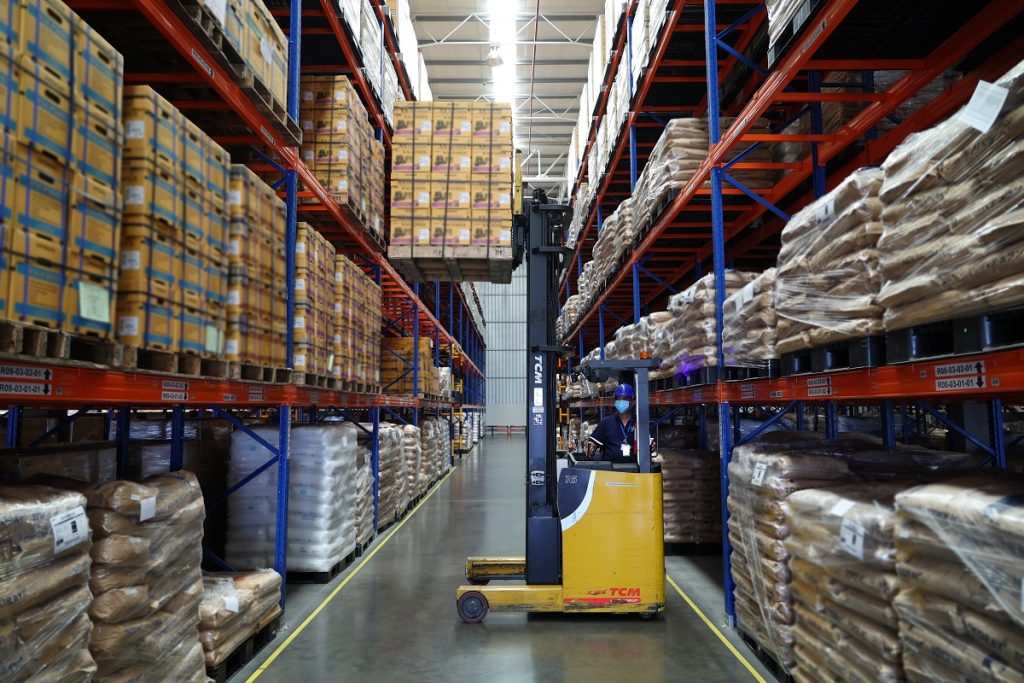 A Bold Rebranding Move
Following its 73 years of success as a global leading logistics provider, and another 34 years in Thailand, Hitachi Transport System Vantec recently publicized a new brand image under 'LOGISTEED' with a new logo and corporate identity under the theme 'Toward New Dimensions.' This rebranding emphasizes the company's modern and innovative approach to logistics services.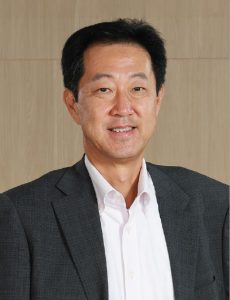 LOGISTEED combines the words Logistics, Exceed, Proceed, Succeed, and Speed. This conveys the company's commitment to providing services that exceed customer expectations, progress forward, accomplish goals, and deliver with speed. This guideline for service has consistently promoted the company's growth and will continue to do so in the future.
According to Mr. Sato, the change in the company name aligns with the holding company's policy. Furthermore, the rebranding of LOGISTEED will better reflect the company's image as a leading global logistics and supply chain management provider.
Contrary to popular belief, Hitachi Transport System Vantec is not just a sole service provider for the parent company. Instead, the company has over 80 percent of general customers.
"The rebranding to LOGISTEED will better reflect the company's position as a global logistics service provider with a network of more than 120 companies in 30 countries worldwide. We have specific expertise in providing logistics services to customers in various industries. Existing and new customers can always expect a high standard of service, including 3PL logistics services, supply chain management, sea and air freight forwarding services, land transportation and distribution, customs clearance services, warehouse services, oversized and heavy cargo transportation and machinery installation services, and various logistics solutions that we strive to develop continuously. In addition, we are committed to developing new technologies and innovations to enhance operational efficiency and services to our customers," added Mr. Sato.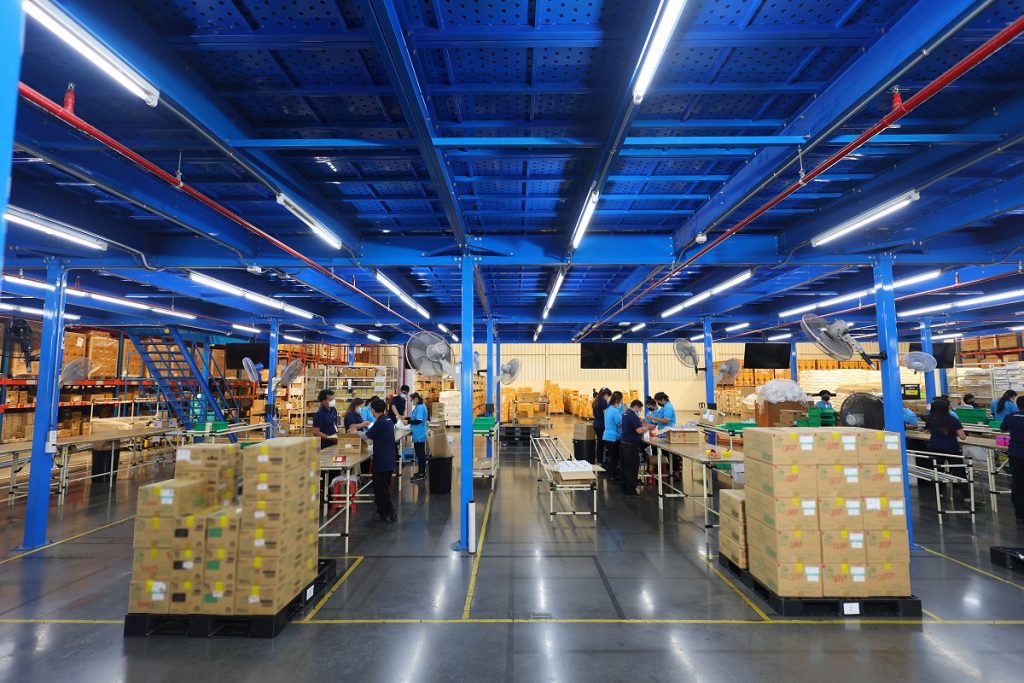 Logistics Engineering & IT Solutions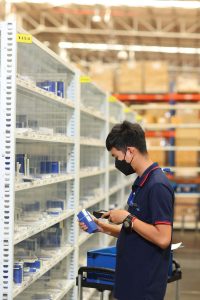 It's undeniable that technology has become an essential part of almost every industry, and the logistics sector is no exception to the urge for digital transformation. As a subsidiary of global IT technology leader, LOGISTEED is leveraging its strengths and robust network to develop IT systems that support logistics operations, giving the company a technological edge over its competitors in the logistics industry.
LOGISTEED gives high value and invests in developing operational support systems and applications, with a dedicated IT team to create and support various systems. In addition to developing Warehouse Management Systems (WMS) and Transportation Management Systems (TMS), LOGISTEED has also created a Logistics Management System (LMS) to improve the efficiency of the entire logistics process and enhance customer service.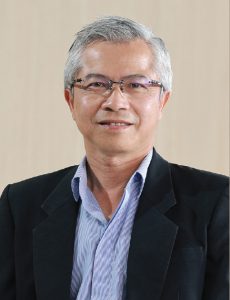 Mr. Kraisak said, "We have invented and developed the LMS system as one of the first few companies to develop and deploy such a system. The LMS helps to increase operational efficiency and control various operational procedures, allowing us to track the operational status in real-time, from receiving orders, receiving cargo, packaging, loading, and transporting to delivering products. This enables us to evaluate the progress ratio of the entire process and identify specific problems and their causes. We can also communicate with customers in advance to prepare backup plans effectively."
Aside from the LMS system, LOGISTEED has also introduced other technologies and IT systems to improve personnel potential and overall operations. This includes the Automatic Storage Receiver System (ASRS) for automatic storage and order picking management, which increases the efficiency of product storage, reduces unnecessary use of manpower, and enhances operation accuracy. The company has also introduced Automated Guided Vehicles (AGV) to assist with warehouse operations.
Toward New Horizons
To reinforce its leadership in logistics services, LOGISTEED is not only developing IT solutions and communication through rebranding but also preparing to enhance its potential to support the growth of customers in Thailand and worldwide. The company is currently planning the construction of a new warehouse spanning over 47 rai (75,200 sqm) in Samut Prakan province.
According to Mr. Kraisak, "We plan to maximize space utilization by constructing a two-story and advanced warehouse, providing a storage area of 70,000 square meters. The first phase will build a warehouse spanning 40,000 square meters, with further expansion in the second phase. The construction of the first phase is expected to be completed by the beginning of 2025. We will develop this new warehouse into a multi-functional facility covering both general and temperature-controlled warehouses to focus on the cold chain and cater to various industries such as electronics, cosmetics, healthcare, and food products. This will enable us to support the growth of the market in Thailand, which will become the logistics hub of the ASEAN region in the future."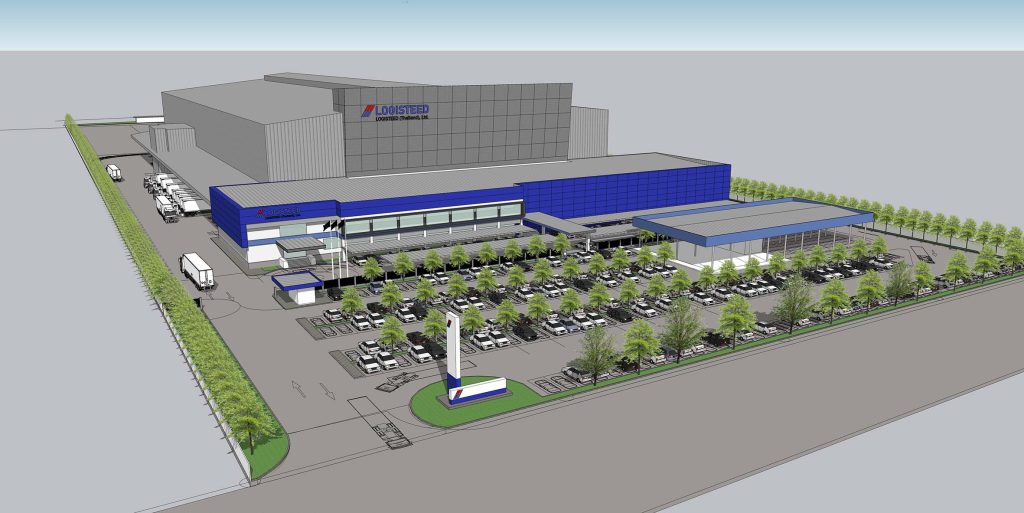 Unified Strength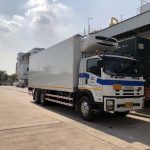 In addition to developing infrastructure to increase the company's potential in Thailand, LOGISTEED (Thailand) is also strengthening its integrated logistics services. Through close cooperation with the partner company, and its affiliates Eternity Grand Logistics, LOGISTEED is enhancing its domestic and international logistics services and cross-border transportation. The company is also expanding its opportunities and competitiveness by developing new solutions for its customers to emphasize LOGISTEED's position as a logistics service provider that provides speedy service with superior quality. LOGISTEED is ready to develop towards success in the future without ceasing.
---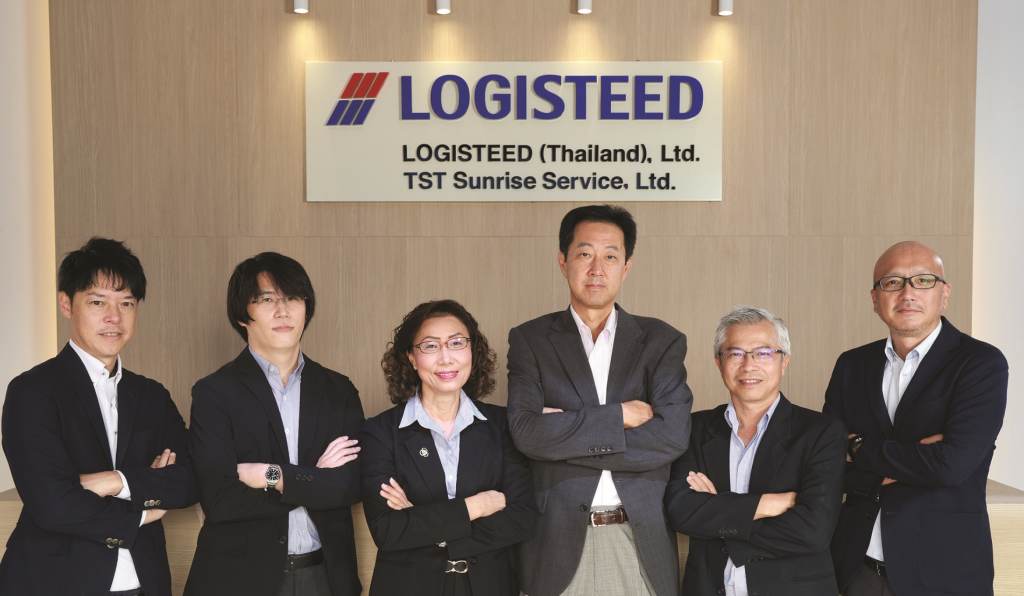 ---
อัพเดตข่าวสารและบทความที่น่าสนใจในอุตสาหกรรมโลจิสติกส์ก่อนใคร ผ่าน Line Official Account @Logistics Mananger เพียงเพิ่มเราเป็นเพื่อน @Logistics Manager หรือคลิกที่นี่