Rhenus is a global logistics service provider with over 100 years of experience in cargo transportation and freight forwarding. The company specializes in comprehensive solutions covering all aspects of the logistics spectrum, from traditional air and ocean transportation to integrated warehousing and domestic/cross-border freight services. As a pioneer that supports outside-the-box thinking, Rhenus can create customized solutions for its customers' requirements, backed up by its decentralized organization, advanced IT competence, and driven through innovation of its employees.
Furthermore, thanks to its deep understanding of logistics processes, proactive approach, and high level of commitment, Rhenus has been able to establish long-term and reliable relationships by adding genuine value to its customers' businesses.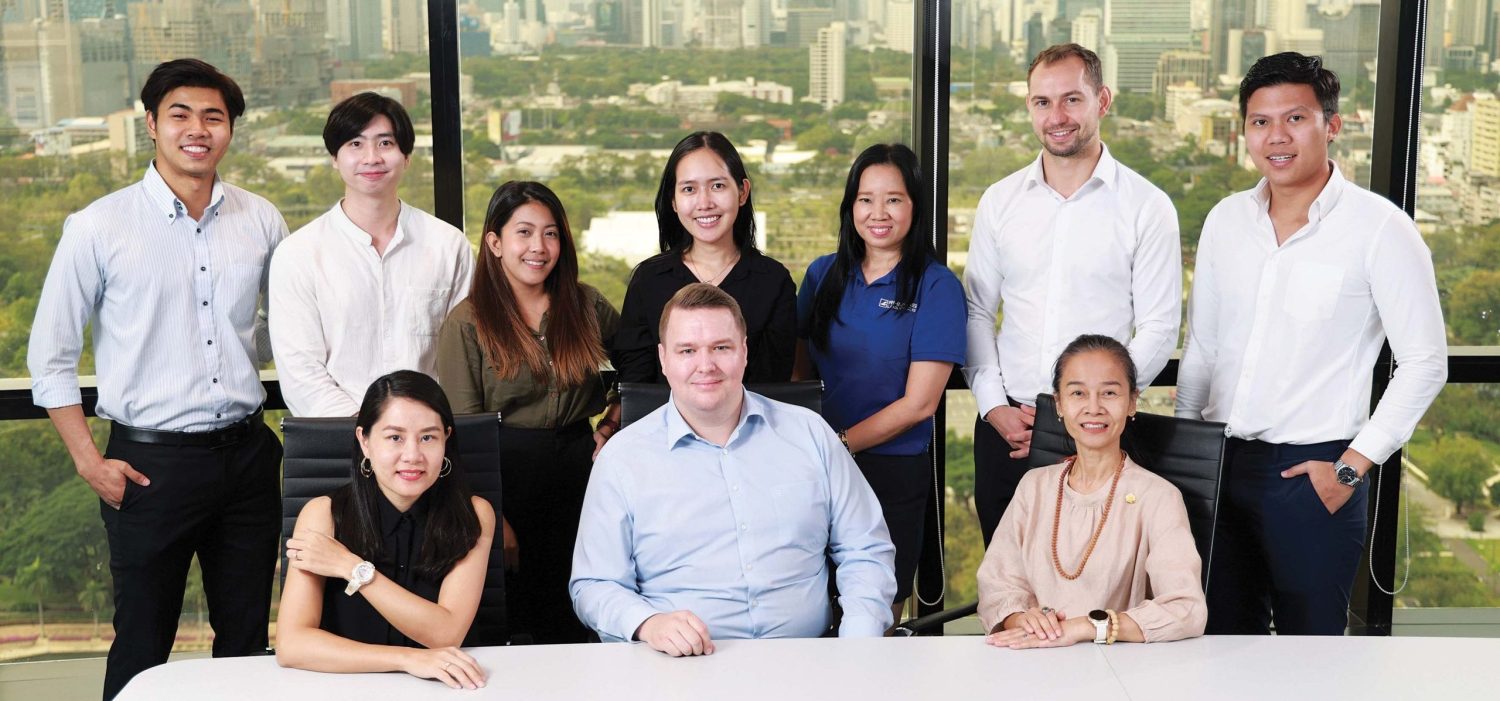 Growth in Thailand and Beyond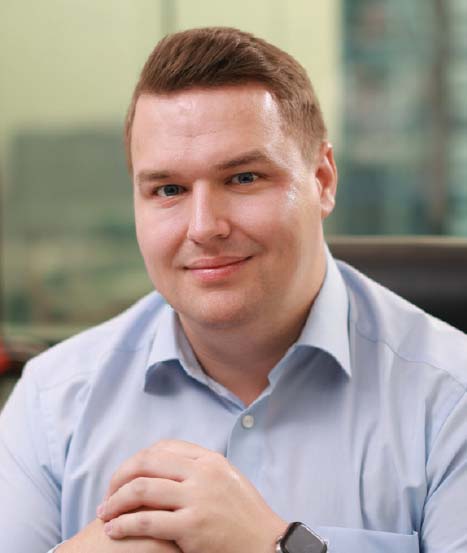 To discuss how the company is implementing its holistic logistics strategy in Thailand and across Asia, we took the opportunity to talk to Mr. Tim Burger, Managing Director of Rhenus Thailand, who has been working with the company in Thailand for the past five years.
Mr. Burger has a broad-ranging scope of experience within the logistics industry, ranging from sales, engineering, and contract logistics to air and ocean management positions that have seen him work globally. In Thailand, he has helped develop the company's warehousing services, road network, and sales restructuring, and due to his multinational expertise, he has helped build a customer base beyond Thailand.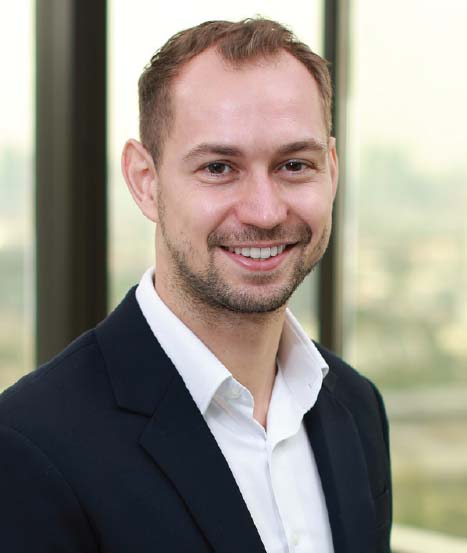 Accompanying Mr. Burger to share insights into the big picture is Mr. Timo Herbst, General Manager of Business Development A&O, Rhenus Thailand.
The Source of Rhenus' Success
Currently headquartered in Holzwickede, Germany, Rhenus is a family-owned business that was founded in Frankfurt in 1912. For most of the twentieth century, the company provided vital inland barge services and road freight across Europe, primarily transporting highly sought-after commodities of the day, such as coal and other bulk cargo between Germany and the Benelux.
Commenting on the source of the company's name, Mr Burger noted, "In Latin, Rhenus means Rhine river, serving as a lasting reminder to our heritage as a river barge operator. In fact, our inland capabilities and vast river port network across Europe remain a fundamental part of our business to this day, and Rhenus is still one of the market leaders in inland waterway shipping in its home country, Germany.
During the 1980s and 1990s, Rhenus was quick to adapt to the era's rapid cargo containerization. It built upon its years of success providing inland barge transportation by repurposing its fleet of vessels to accommodate standardized containers.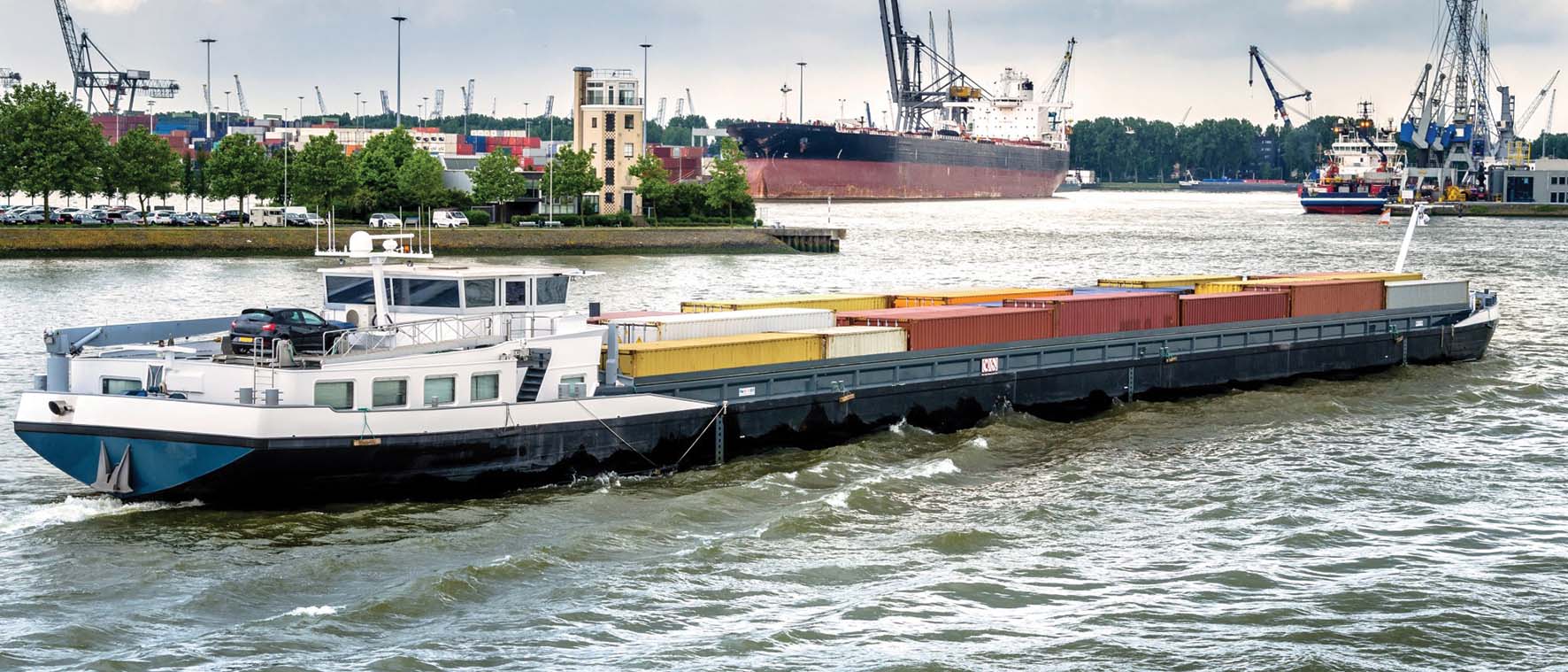 "Our company was highly successful in diversifying its business strategy and was an early adopter of integrated logistics services," said Mr. Herbst, "Now, we are focusing on integrating digital logistics solutions throughout our global network, combining our traditions and years of knowledge with future-orientated thinking."
Continuously Expanding Worldwide Network
As the needs of its customers have changed over the years, Rhenus has adapted its business model by playing to its strengths while remaining open to fresh ideas. For example, looking back ten years ago, 90% of Rhenus' business was in Europe, while 10% was in Asia. These days, the company has grown its footprint in the Asia-Pacific region significantly, with more than 201 locations throughout the region and almost 1000 globally. Meanwhile, Rhenus has also expanded into the American and African continents with 27 offices currently and more planned in the future.
Discussing the company's most recent 5-year plan, which was implemented in 2020, Mr Burger commented, "If you take a step back and look at the whole of the Rhenus Group, you can see the company at different stages of development globally, we have now achieved a global presence and are now focused on ambitious growth. In Thailand, we aim to extend our national presence and global network capabilities, which supports the growth momentum throughout Southeast Asia."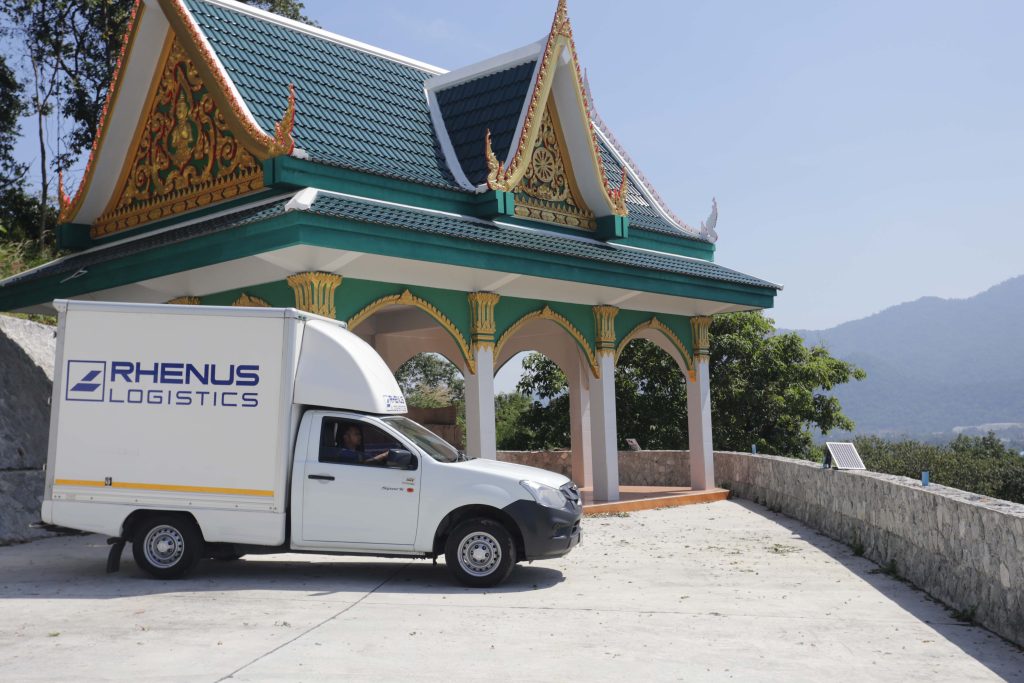 When Rhenus initiated its latest growth strategy a few years ago, the company's total value was around €5 billion, but after a series of strategic acquisitions and consistent organic growth across its global operations, the value currently sits at €7 billion, with ambitious growth plans in the pipeline.
"At present, our objective in Thailand, and indeed, throughout Asia, is to focus on further integration of newly acquired services into our global network and search for further synergies between products to unify the company and offer truly streamlined logistics products," said Mr. Herbst.
Not a Traditional Freight Forwarder
Typically, logistics service providers and freight forwarders rely on air and ocean transportation as the only source of revenue. However, because of Rhenus' unique background in barging along with the strategic advantages that come from being a family-owned business, the company has a unique edge in the market, allowing it to create pragmatic and customer-centric solutions.
"In Europe, we work with many of the world's leading ocean liners to move cargo inland via our well-connected barge network," said Mr. Herbst. "We have a fleet of 1,000 vessels, seaports, inland ports, and trimodal terminals, including an interface with rail services across Europe.
"As for Thailand, we continue to focus on our strengths; Automotive, High-tech, Industrial, Consumer Electronics, Chemicals and Project Logistics. In addition, we see the Life Sciences and Healthcare market as our next goal," said Mr. Burger. "Our aim is to focus on niche markets where we excel, for example transporting chemicals and goods that other freight forwarders are often unable to handle."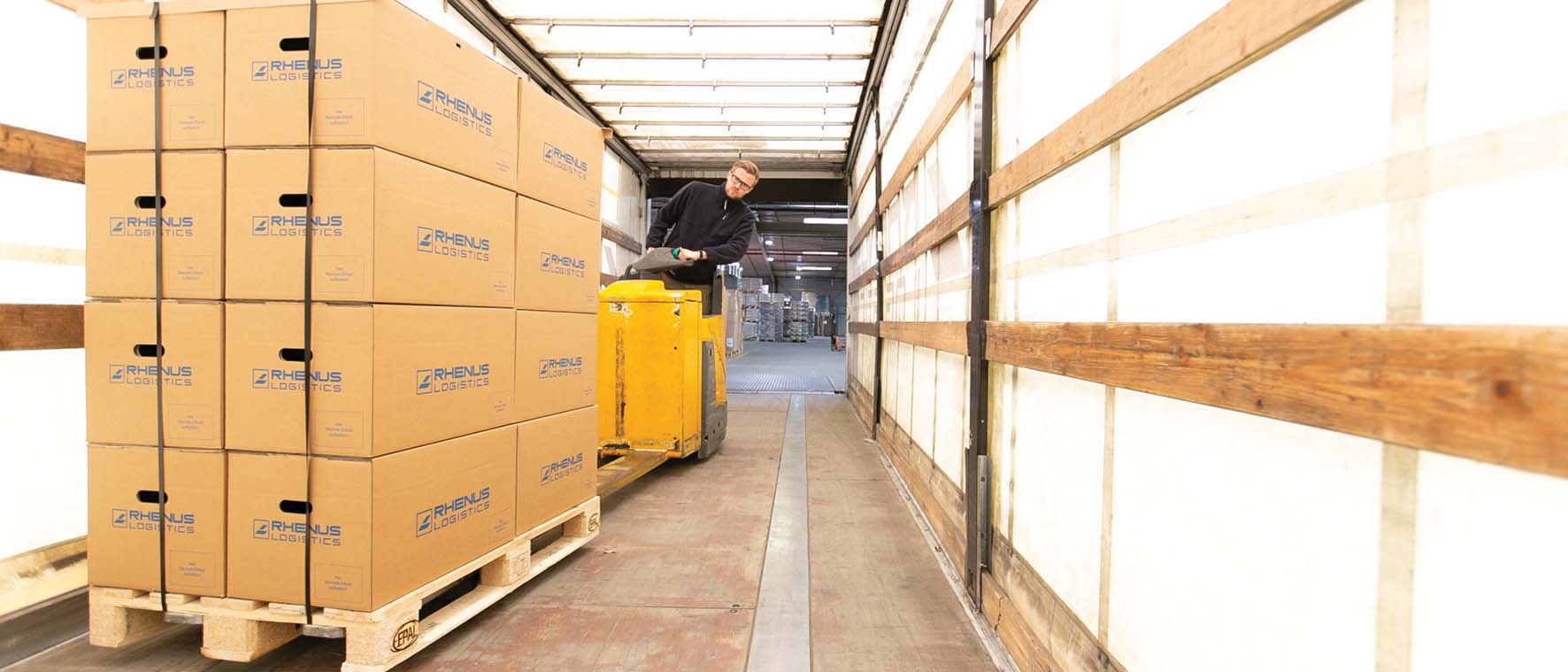 Nurturing Talents to Succeed
One of the core philosophies at Rhenus is to give its staff a chance to do what they are passionate about. Whether that be offering training courses for employees to develop their skills, letting people try out new functions within the company, or providing someone who aspires to try things differently the means to be creative and come up with new ideas, Rhenus is willing to help them reach their goals.
"As part of developing and integrating Rhenus in Asia into our global network, its essential that all our staff are given a chance to reach their full potential," explained Mr. Herbst. "As a matter of fact, providing opportunities to our people is a cornerstone of Rhenus, and we encourage everyone in our company to choose their own career path in Thailand or beyond."
Ensuring equal chances for those who want to grow with the company will ensure that Rhenus can foster a well-rounded team with high retention levels, and a key demographic for the company moving forward is young people.
"Rhenus is a place where young people can diversify themselves and learn various skill sets, and we hope to provide a workplace that exceeds their expectations and where they feel fulfilled in their job. We understand the tremendous importance of keeping the global supply chain moving, and we think that giving opportunities to the new generation is the best way of ensuring that happens," said Mr Burger.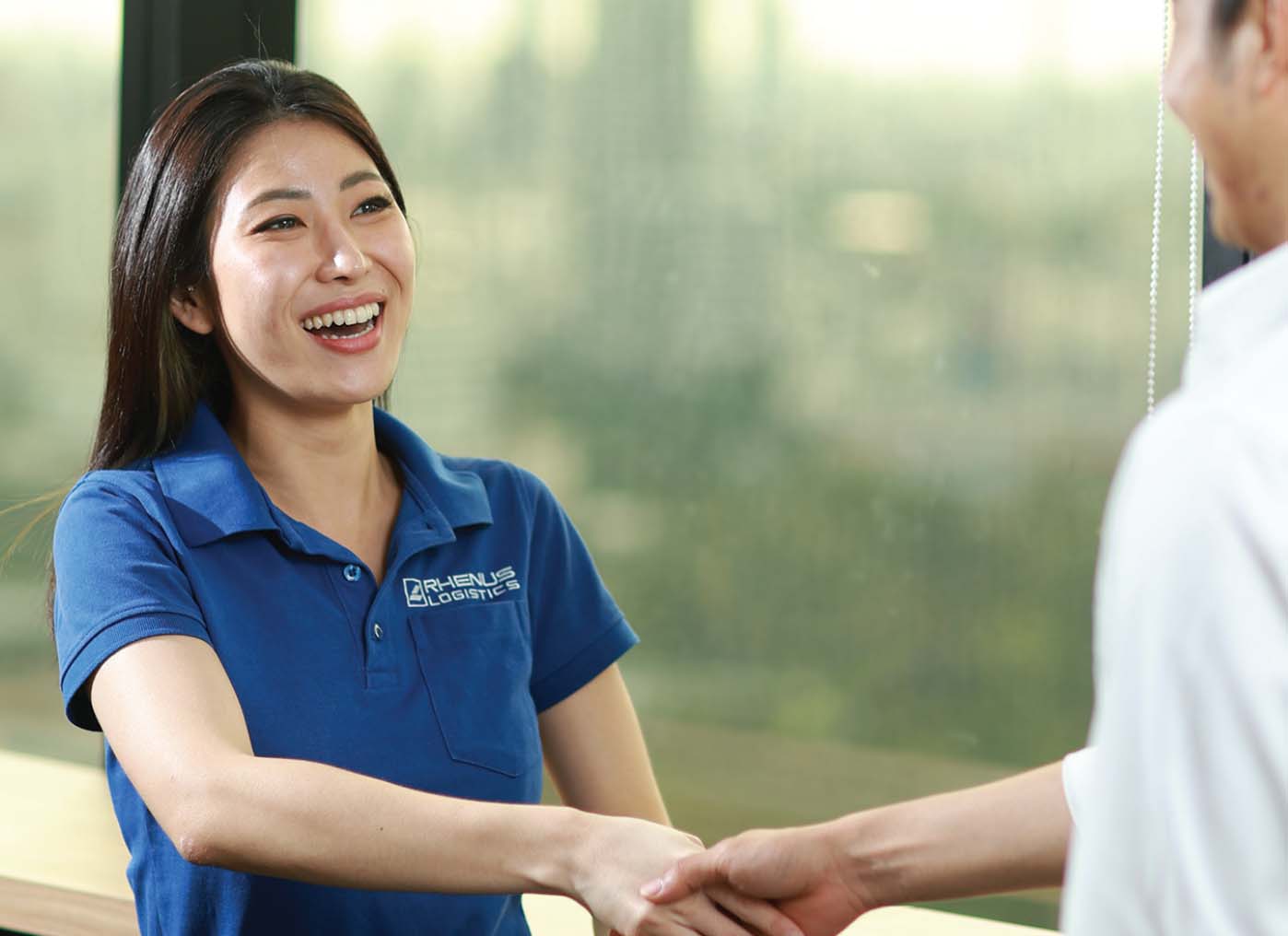 Total Solutions Provider
By offering a full scope of integrated products, including warehousing with distribution, customs clearance, free trade zones, haulage, and chemical warehousing, Rhenus Thailand can provide a one-stop logistics solution. In addition, the company is doing its part for sustainable business growth, committing to 100 per cent carbon-neutral Less-Than-Full-Container-Load (LCL) and Full-Container-Load (FCL) products by 2030 and 2045, respectively, while also exploring biofuel alternatives to achieve fewer emissions along the entire supply chain.
"Ultimately, we pride ourselves on being a company that places our customers at the heart of everything we do," said Mr. Burger. "Rhenus Air & Ocean has just three years left to double in size – that is, admittedly, a target set by ourselves, but it means next year the market is likely to see some M&A activity in Asia and globally."
"Our ambition is to ensure we continue on our upward trajectory in Thailand and across Asia as we continue to roll out modern logistics solutions," concluded Mr. Burger.
---
อัพเดตข่าวสารและบทความที่น่าสนใจในอุตสาหกรรมโลจิสติกส์ก่อนใคร ผ่าน Line Official Account @Logistics Mananger เพียงเพิ่มเราเป็นเพื่อน @Logistics Manager หรือคลิกที่นี่