The annual trip the Earth takes around the Sun was a quite an abnormal one this go around. As we all quickly found out, 2020 was to be a year unlike any we'd seen prior.
The Covid-19 virus hit the world by storm in early 2020, and with it global supply chains everywhere were severely impacted. Ocean carriers felt the brunt of this, with their carefully laid plans for the year left in disarray. Acting quickly, carriers such as Ocean Network Express (ONE) worked together with their partners to weather the storm that was underway.
As the page turns to 2021, the world is beginning to come back to somewhat of a semblance of normalcy. The clouds have begun to recede, and the light of a New Year has brought with it renewed hope and is invigorating Mr. Kiyoshi Tokonami, Managing Director at ONE Thailand, to push forward into a brighter New Year.
Building a Resilient Network
For Ocean Network Express (ONE), the last few years have been about growth and rejuvenation. In 2018, and for years prior, the industry was experiencing a number of mergers and acquisitions. During this time, ONE was formed from the integration of three legacy Japanese carriers into the sixth largest carrier by TEU volume; something of which was not an easy feat. Implementing and establishing a strong foundation to an organization of this size was imperative.
In 2019, this hard work was rewarded with the company reporting a breakout year where the international ocean carrier moved forward implementing many of their desired goals set forth from their official launch just a year prior.
For 2020 and the Group's third year in operation, the overarching goal was to focus on execution of the tasks ahead of them, and continue growing the services that were established. As Mr. Tokonami mentioned at that time, "We will still continue to offer best in class services to our established customers, but I want to stress the importance of focusing on developing new business as well. At ONE we are big enough to compete, but still small enough to care about all potential business."
This looked to serve them well until a curve ball was thrown into the equation; 2020 was to become one of the most challenging years for the company. Mr. Tokonami said, "First, I'd just like to say that my heart goes out to any and all people in Thailand who were adversely impacted by Covid-19; be it directly from a loved one contracting the virus or by the impact felt financially. This was a year we'll all remember for the rest of our lives, and my thoughts and prayers go out to everyone affected."
The impact to the ocean transportation industry was also far-reaching. Early on into the crisis, China went into a lock down. The world's second largest economy and the factory of the world had closed its doors and the impact was felt throughout the supply chain. With a huge amount of container volume suddenly removed from the market, this necessitated ocean carriers to reduce their sailings in order to survive to be able to stay in business.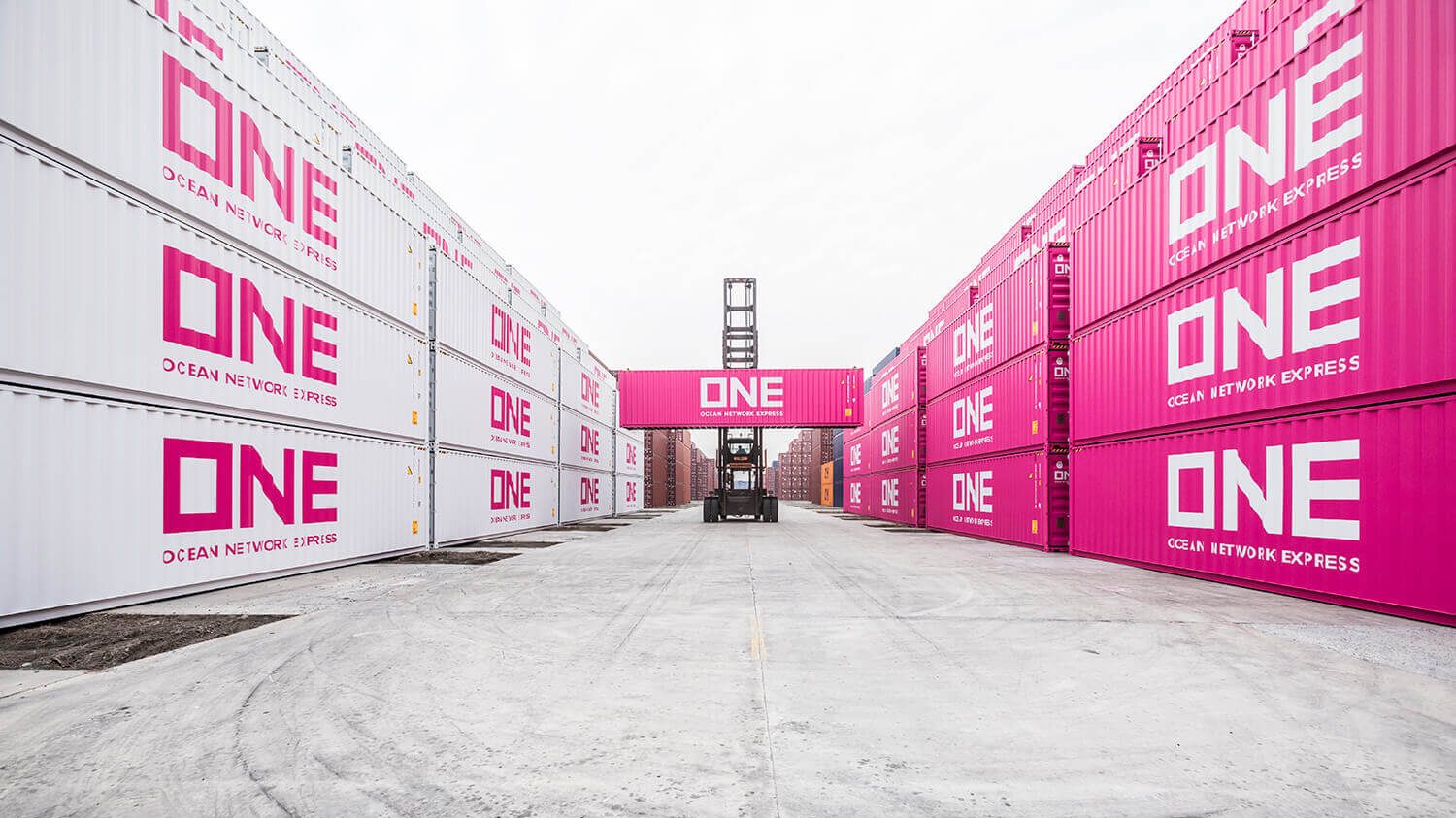 "When China came off lock down and back into production a huge number of containers started to move all at once together with increased consumer demand particularly in North America," said Mr. Tokonami. "However, this combined with shortages of labor at destination ports and a dwindling number of drivers able to move containers caused a major deficiency of space on vessels. This contributed to bottle necks and difficulties repositioning containers back to Asia. Shortages of containers continued to be a concern as destination importers had difficulties unloading containers and needed more time than usual."
Covid-19 was an uncontrollable and universal problem for everyone. No matter what happened though, Mr. Tokonami said that ONE tried to be one step ahead and proactive while interacting with customers.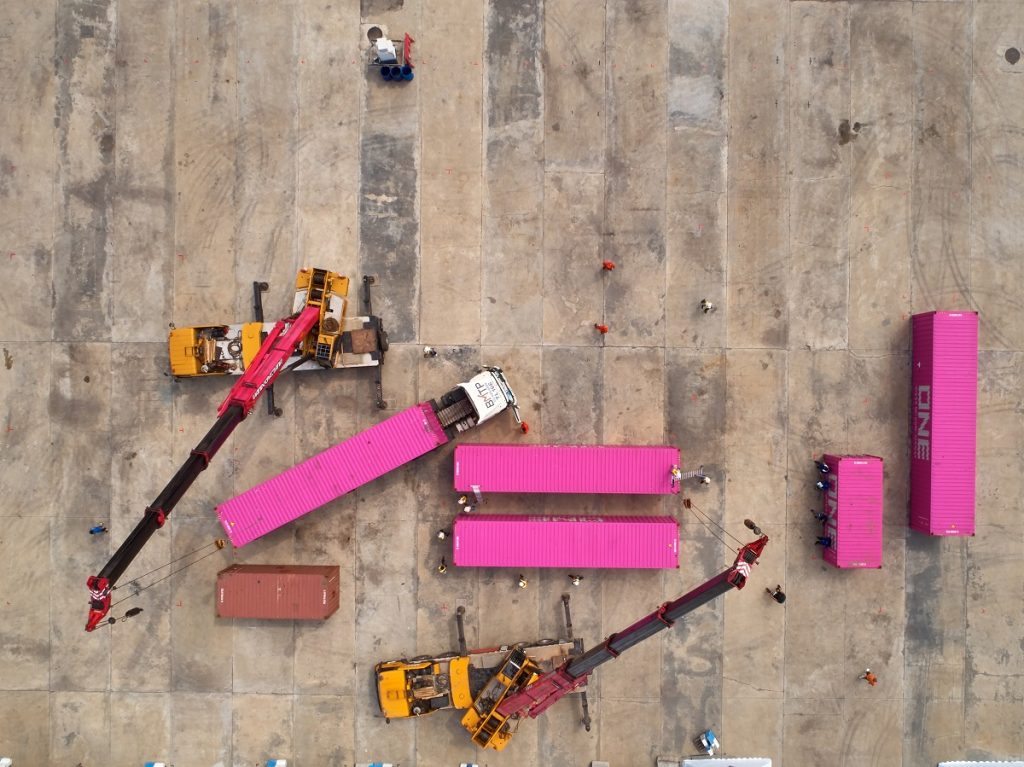 He said, "ONE Thailand tries our best to always provide the utmost in consistent service and containers to all customers. It was regretful that while there may have been times where we may have fallen short due to the global difficulties placed upon us by Covid-19, we still did all we could to fulfil the needs of our customers. Above all, we do our best to be transparent with information keeping clients informed to the best of our abilities so they can better plan."
– By sharing information with conviction and compassion, we tried to minimize the impact that Covid-19 had. Even if the news isn't what they want to hear,
it's better to be open and honest –
"I emphasized the importance of continuously being in contact with our customers during this time. Our customers have their own customer themselves that they have to answer to and explain what's happening with their cargo. By sharing information with conviction and compassion, we tried to minimize the impact that Covid-19 had. Even if the news isn't what they want to hear, it's better to be open and honest; we believe in this wholeheartedly and think long term with our customers, treating them how we would like to be treated," said Mr. Tokonami.
New Experiences
As many people came to quickly realize, the reality of working from home was a strange and new concept. Being forced to segregate from one another was a bit of a shock and placed even more importance on the technology we all use every day to keep us connected.
For ONE Thailand, working from home was a new experience that necessitated flexibility and adaptability from the company. Like the rest of the world, taking protective measures and working from home while still maintaining high quality service levels was paramount.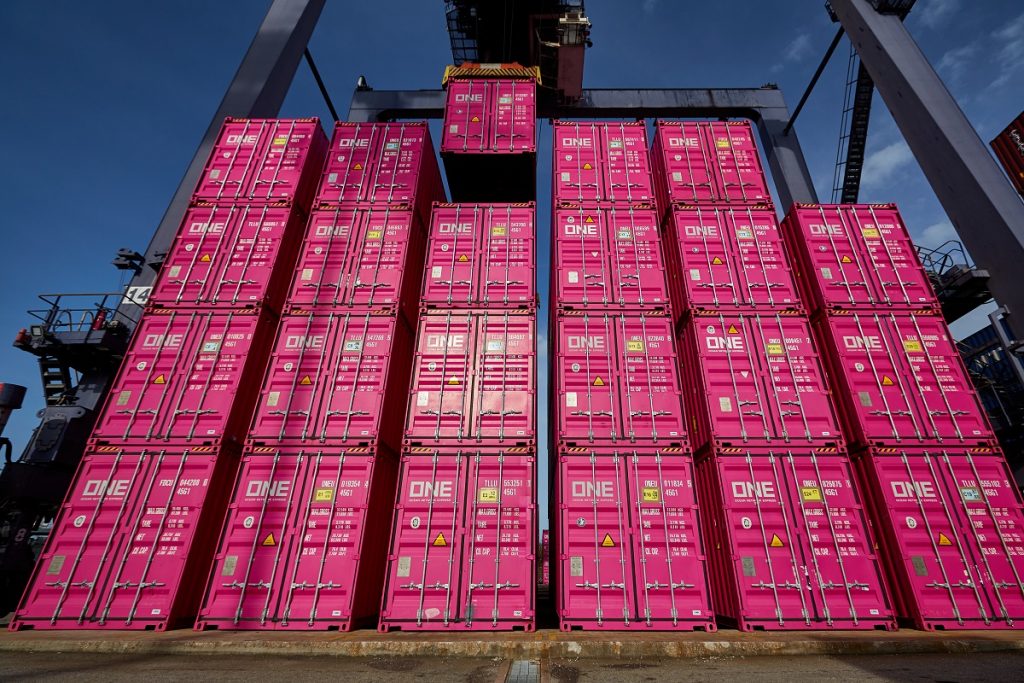 Mr. Tokonami said, "I'm thankful that our staff took working from home so amicably. The ONE Thailand staff performed admirably and perhaps a bright side to this situation was realizing how well our staff were responsible while working from home. While it might not be the norm in the future, I'm proud of the flexibility and passion that our team possesses."
Promising Future
While it's difficult in the best of times to predict what a New Year will bring, 2021 is even more of a toss-up. With many factors at play and many uncertainties as to the volume of cargo and global economic activity, it seems promising that slowly the imbalances of equipment are improving. As the ocean transportation industry has long been an indicator towards future economic activities, it's at the very least a positive sign.
Mr. Tokonami said, "Covid-19 has changed the world and how we do business. There has been a shift in consumer behavior and consumption along with this change. Thankfully, the container shipping business is very flexible and able to follow the change in consumer demand. For example, we expect the reefer market to expand and are ready to invest in more equipment. The Group also announced plans to purchase more 24,000+ TEU vessels.
"ONE is ready to adapt, be it a change in cargo composition or trade commodity; we are willing and ready to invest in mutual success with our customers. We are not shying away from this new world and will continue to work hard for our customers. I wish everyone a happy and successful 2021."
อัพเดตข่าวสารและบทความที่น่าสนใจในอุตสาหกรรมโลจิสติกส์ก่อนใคร ผ่าน Line Official Account @Logistics Mananger เพียงเพิ่มเราเป็นเพื่อน @Logistics Manager หรือคลิกที่นี่