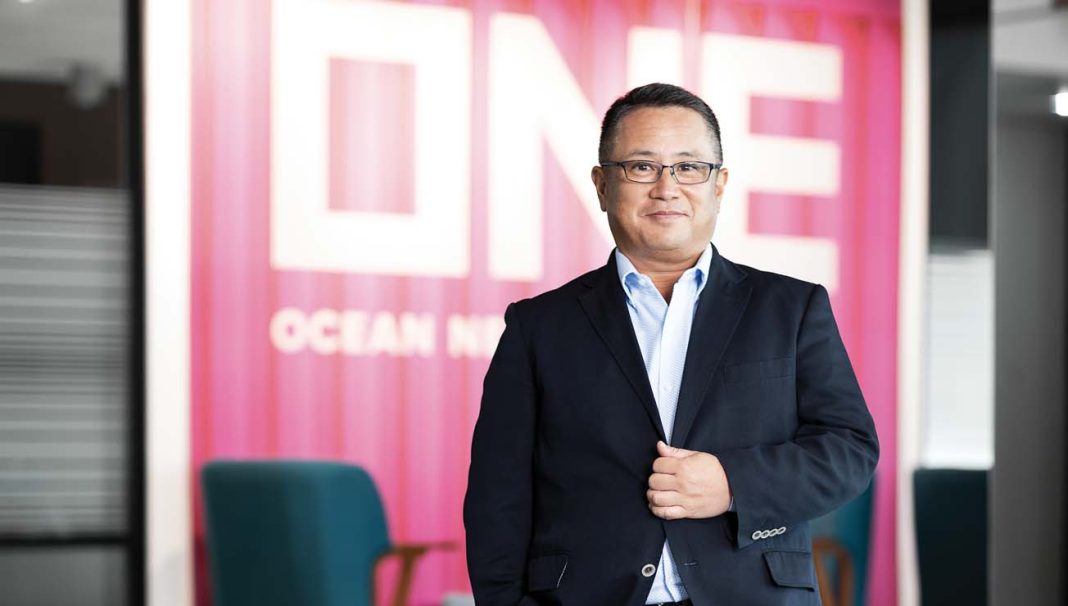 Ocean shipping is the backbone of our global economy, connecting the continents and providing a framework for international trade, and while it has been around for centuries, maritime trade is now changing more rapidly than ever, thanks to digitalization.
As a leading worldwide ocean carrier, Ocean Network Express (ONE) has modernized a wide range of its processes allowing it to provide its customers with enhanced monitoring, control, quality assurance, and verification.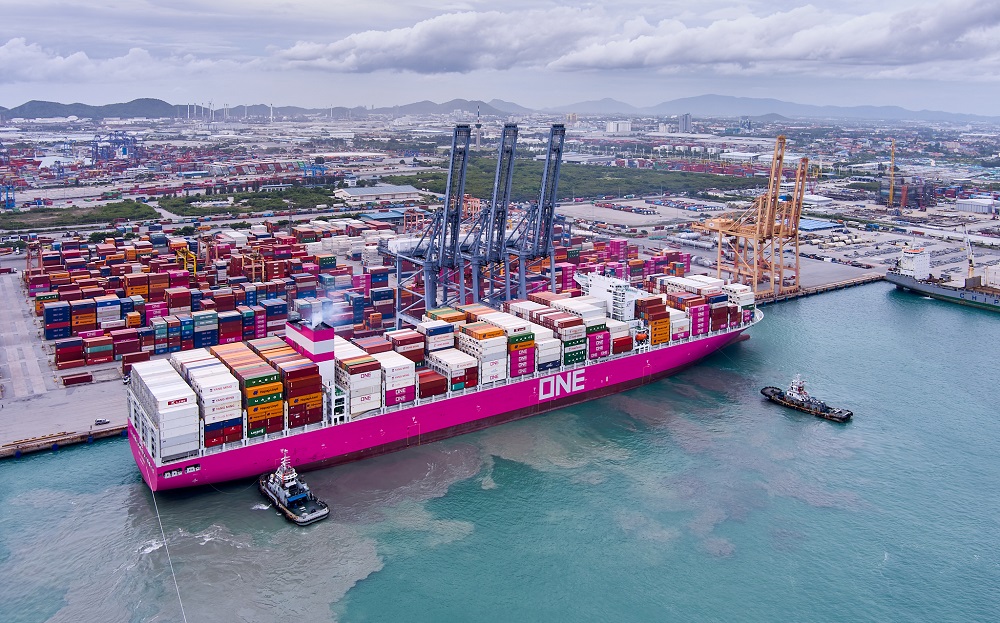 In this issue of Logistics Manager, we had the pleasure of speaking with Mr. Yasutaka Ikeda, Managing Director of ONE Thailand, who shared insights with us regarding the company's digitalization journey. Mr. Ikeda, who has been working with ONE Thailand since April 2019, spoke about the company's approach to making its operations more digital and, specifically, how these transformations positively affect its Thai customers' experiences with ONE. He also covered key points about ONE's global digital policies that are not only helping to make its customers' lives simpler but also reducing ocean transportation's negative effects on the environment.
ONE Solution
With digitalization significantly impacting the way goods are traded, shipping lines need to understand how they can leverage new technologies to be more efficient and environmentally friendly. Over the last couple of years, ONE has rolled out several projects to ramp up its digitalization efforts and has launched a range of e-commerce solutions that have simplified transactions for its customers.
"Even before the big push for digital solutions in the wake of the COVID-19 pandemic, ONE was already involved in multiple e-projects to gear up its digitalization momentum to improve service quality. We have taken big steps to optimize our monitoring services to provide better operations and functionality through the new e-solutions," explained Mr. Ikeda. "To ensure our customers fully understand how to use our new digital platforms, we have also held webinars to guide them through the process. Once our customers have tried our new services, 99% of them continue to use the new way," he revealed.
Some of the company's digital platforms that are currently available include the ONE eCommerce Portal, ONE Mobile App, ONE Quote, Live Chat, e-Payment, Interactive Schedule, e-Booking, e-SI, myInvoice, Track and Trace, e-B/L, and e-Tax/e-Receipt.
By offering a multitude of customer-oriented digital services through its ONE eCommerce Portal, the company aims to make doing business faster and safer, as well as more accurate and convenient.
"Planning and managing your shipment is easy and convenient with ONE eCommerce, a simple self-help platform that provides you with end-to-end digital shipping solutions. You can easily manage all shipment activities like instant bookings/quotations, cargo tracking, and online payment. Our customers can also manage their shipments to set up notifications for whatever they need, such as documentation, schedules, arrival notice, billing, and e-invoices," explained Mr. Ikeda.
Services Customers Need
To complement the desktop services offered through its eCommerce Portal, ONE launched the ONE Mobile App, which grants customers access to a Global Directory, Service Map, and Vessel Schedule Inquiry and provides proactive alerts. The app lets its customers use its new digital services in one convenient location, providing just-at-your-fingertips mobile services.
Mr. Ikeda noted, "Thailand has the largest user base of the ONE Mobile App among Asian countries." The ONE Mobile app is available for download on Google Play and APK download (for Android users) and the App Store (for iOS users).
ONE Thailand's Commitment to Sustainability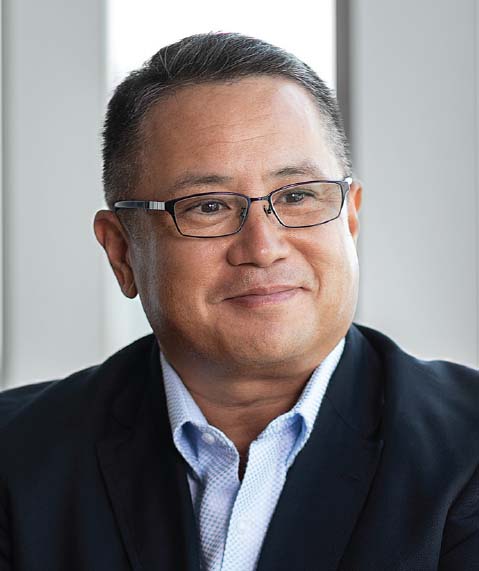 As part of ONE's global initiative to Go Green, ONE Thailand set up a local Green Committee to raise 'Green Awareness' among the employees as well as inspire the team to reduce their individual carbon footprints. They also encourage business partners, no matter whether they are vendors, depots, or terminals, to realize and support ONE's Green Strategy, which sits at the top of its management agenda.
As world governments collaborate to accelerate action towards the goals of the Paris Agreement and the UN Framework Convention on Climate Change, the spotlight is on international shipping lines to implement changes that will spur the industry along the decarbonization journey towards realizing zero emissions by 2050.
"ONE views digitalization and decarbonization as interconnected. A good example is when the launch of ONE's e-Tax Invoice and e-Receipt in 2021 meant that our customers could receive benefits not only from the flexibility in documentation management but also the reduced transportation costs associated with delivering documents by hand. I believe these new technologies are disrupting the traditional ways of working and highlighting inefficient processes in terms of material usage or energy consumption," highlighted Mr. Ikeda.
"Our mission is to be a global leader in the realization of environmentally sustainable shipping, and ONE's Green Strategy is to achieve net-zero emission by 2050," he continued.
---
อัพเดตข่าวสารและบทความที่น่าสนใจในอุตสาหกรรมโลจิสติกส์ก่อนใคร ผ่าน Line Official Account @Logistics Mananger เพียงเพิ่มเราเป็นเพื่อน @Logistics Manager หรือคลิกที่นี่