China United Lines Co., Ltd. (CULines) has operated its container liner business for almost two decades since 2005. The company initially focused on shipping services along the Taiwanese Strait, as well as providing a few Intra-Asia services.
Now, CULines is striving to become a leading digital logistics company based on its expanding catalogue of liner services. Over the past two years, the company has significantly broadened its range and now offers multiple direct services on Intra-Asia trade lanes, with a strong focus on markets in Southeast Asia.
Additionally, in 2021, the company expanded into the US and Europe and now offers weekly China-US and bi-weekly China-Europe services. In fact, as of December 31st, 2021, CULines had successfully launched over 30 container liner routes, covering 48 major ports in 20 countries and regions, including China, Taiwan, Japan, South Korea, Vietnam, Thailand, the Philippines, Cambodia, Singapore, Malaysia, India, Pakistan, the UAE, Saudi Arabia, Oman, Belgium, Germany, the Netherlands, the UK, and the US.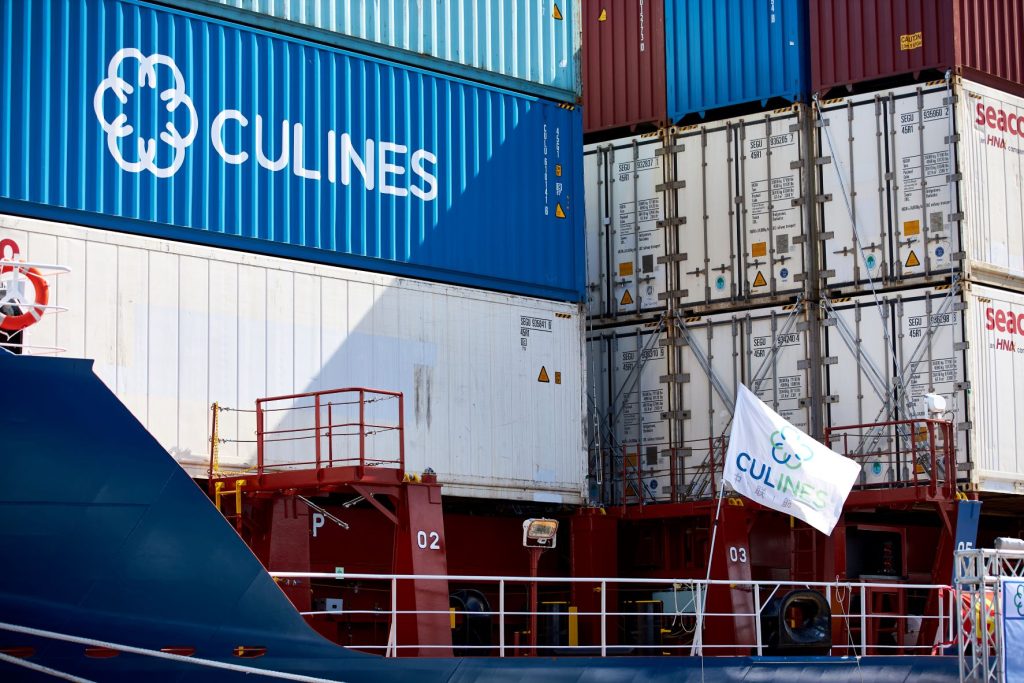 To find out what factors have driven the growth of the budding shipping company and to discuss its commitment to Thailand in greater detail, we spoke to Mr. Raymond Chen, Chairman of CULines. Beginning with his thoughts on the company's recipe for success, Mr. Chen said, "CULines is committed to becoming a professional and prosperous international service provider. By gradually establishing a network covering several coastal ports along the Chinese mainland, we built a solid foundation on which to expand. From there, we have pushed the business forward into other countries we consider our key markets whilst simultaneously investing in digital transformation."
The Secret Sauce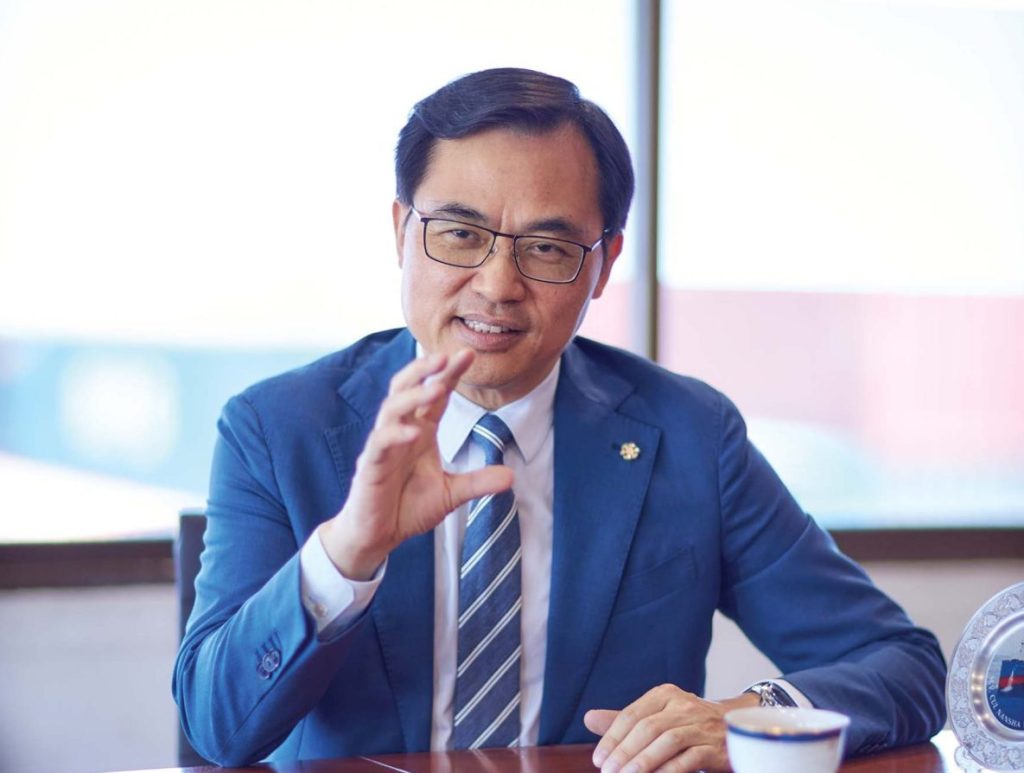 Looking behind the scenes at CULines, it becomes increasingly evident that the company embraces a truly international approach to ocean freight. While many new shipping companies have sprung up in recent years, what differentiates CULines from its competitors is its multicultural methodologies, fast decision-making processes, and the trust that the company's shareholders have in its top-level management.
"In November last year, we appointed Mr. Lars Solbø Christiansen as co-CEO with the primary task of running our company's continued internationalisation and professionalisation," shared Mr. Chen. "As a Danish national, he brings with him an international style of conducting business, and his successful career in the logistics industry has seen him work with major players including Hapag-Lloyd and Maersk," he added.
As bottlenecks and delays in supply chains wreaked turbulent conditions for container shipping companies worldwide, CULines managed to deploy its fleet and container resources to fulfil the needs of its customers. Consequently, according to a report by analyst firm Sea-Intelligence, CULines now sits at number 24 on the global ranking list of container lines, marking a significant jump up the list for the Chinese carrier.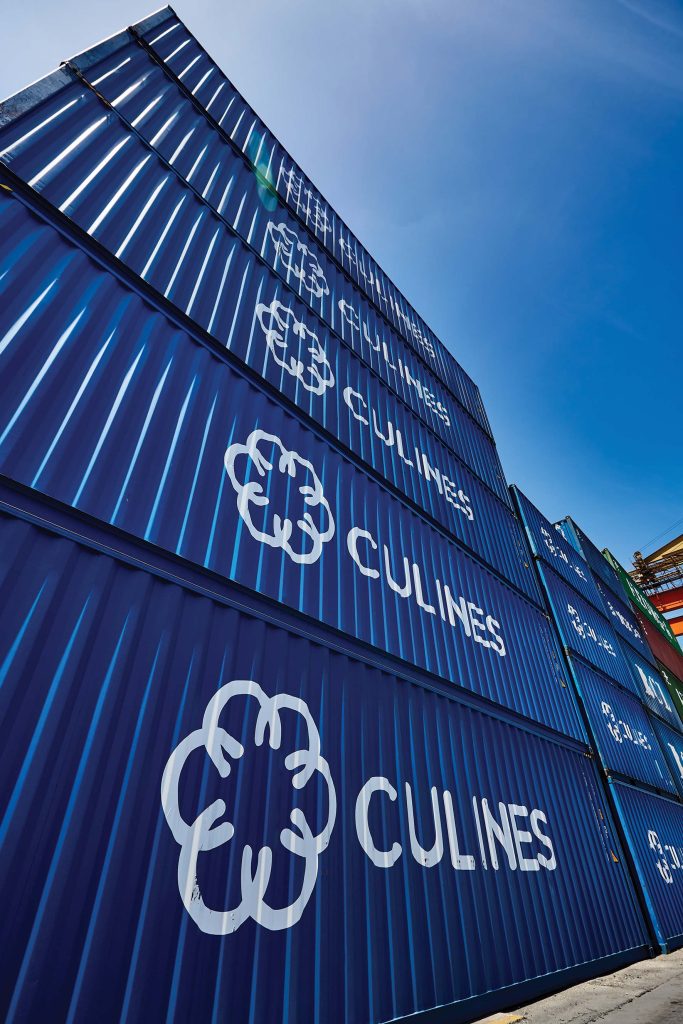 "Before the COVID-19 pandemic, we were not even in the top 100 carriers, but we utilised the situation to ensure major growth, and now we operate a fleet of 82,000 TEU, and we are honoured to be recognised as the world's 24th largest carrier," said Mr. Chen. "Throughout the COVID-19 pandemic, despite all challenges, we offered excellent services to customers in Thailand, and we are happy to see the trade is booming," he continued.
Commitment to Thailand
Trade between Thailand and China has flourished in recent years, with a growing demand for commodities like fresh fruit, automotive parts, and electronics, creating a spike in the requirement for cargo transportation services. Responding to the boom in trade, CULines has launched new routes, expanded capacity, and in 2021, set up a branch office in Thailand with a majority of local employees.
"CULines sees Thailand as an important hub from where we can continue to expand our regional footprint. Since the launch of our Thai branch, we have witnessed high levels of cargo volume, coupled with equally high levels of customer satisfaction. Overall, I would go as far as to say our performance in Thailand has been outstanding from day one," exclaimed Mr. Chen.
Concurrent with the opening of its Thai branch, CULines introduced a new South China – Thailand (SCT) direct service. Its maiden voyage arrived in Thailand on March 15th 2021, calling at ESCO B3 Terminal in Laem Chabang Port, Thailand's main shipping gateway. The port rotation of the SCT service is Nansha – Shekou – Laem Chabang – Bangkok – Laem Chabang – Nansha, with a total transit time of 14 days.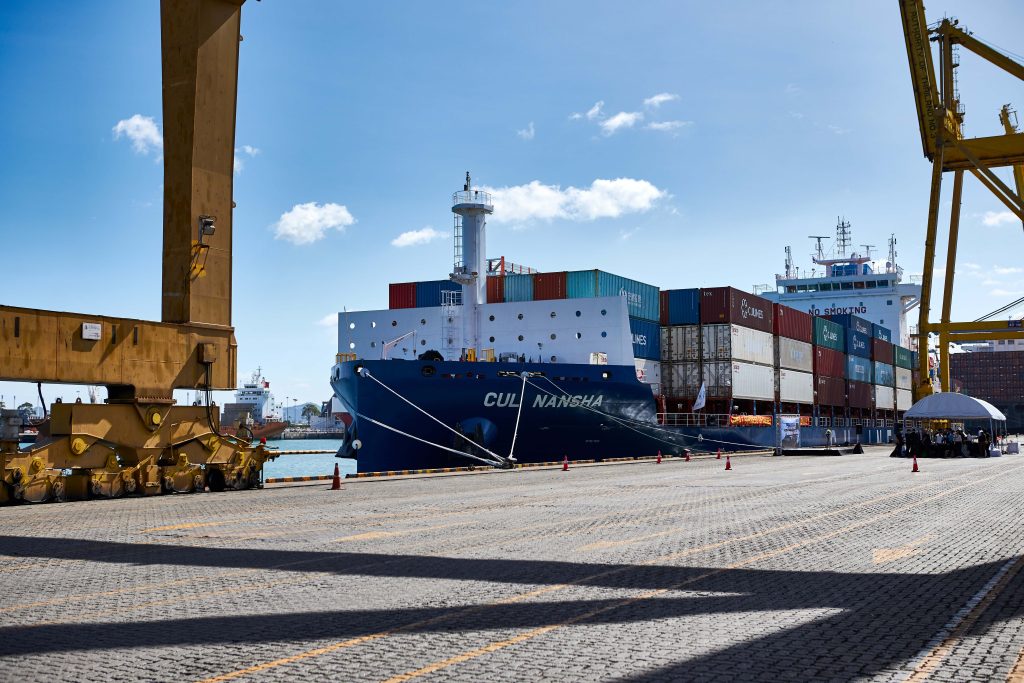 Most impressively, CULines commissioned CSSC Huangpu Wenchong Shipbuilding Company to build a 1930 TEU Bangkokmax container vessel specifically for the SCT route, named M.V. "CUL NANSHA".
"We aim to provide fast, stable, and reliable routes from South China to Thailand to satisfy the growing demand of high service quality routes," noted Mr. Chen. "Our CUL NANSHA vessel has a total length of 172 meters, a width of 27.5 meters, a depth of 14.6 meters, and a dead weight of 24,000 tons, making it the perfect size for the China – Thailand rotation," he added.
Other Destinations Across the Globe
Presently, CULines provides direct services from Thailand to South China, East China, Vietnam, Malaysia, India, and the Middle East. Moreover, through its charter and exchange partnerships, the company also provides direct services from Thailand to Northeast China and Taiwan. Likewise, the company can stably provide route services from Thailand to South China and tranship cargo to the West coast of America and Europe. In terms of multimodal transport, CULines also provides sea-rail combined transport services from Thailand to inland China via ports in South China.
Bright Future Ahead
With its international team that focuses on proactivity, quick responses, innovation, and cooperation, CULines is on track to become a substantial force in the ocean freight sector. Furthermore, by steadily investing in advanced digital technologies and service systems, such as cargo tracking and port scheduling, CULines can ensure customers enjoy smooth sailings when working with the company.
Mr. Chen wrapped things up by adding, "I believe embracing new technologies which simplify our customers' experiences has been one of the key elements in the rapid growth of our shipping line. CULines will spare no effort to sincerely cooperate with customers and partners in a professional manner toward mutual development. Our commitment is to ensure reliable services across the board and continue to develop our business into new waters."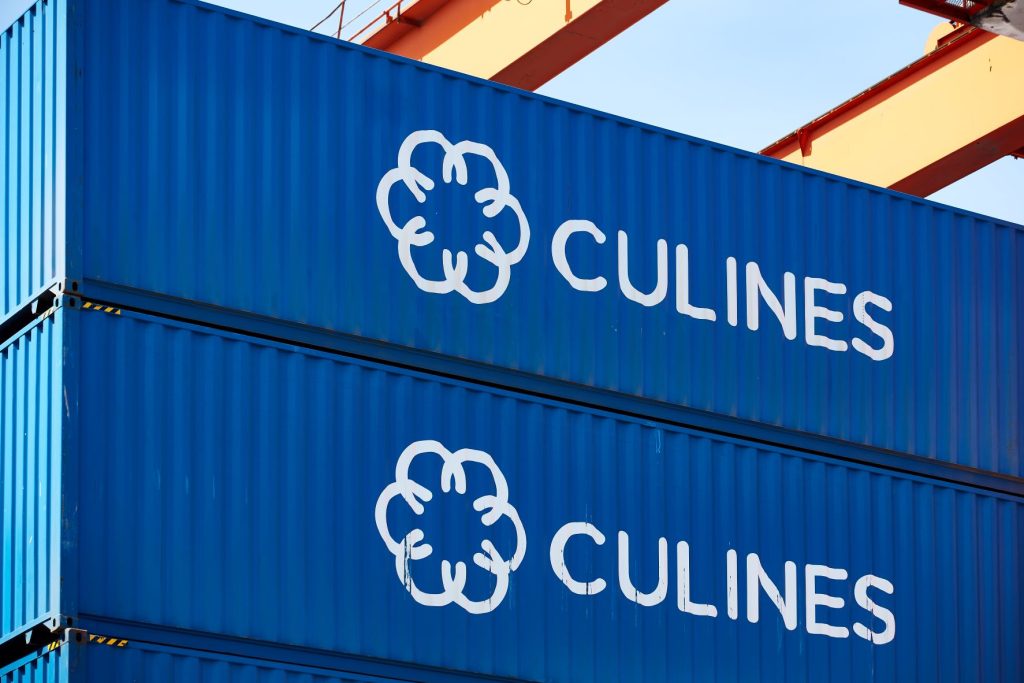 ---
อัพเดตข่าวสารและบทความที่น่าสนใจในอุตสาหกรรมโลจิสติกส์ก่อนใคร ผ่าน Line Official Account @Logistics Mananger เพียงเพิ่มเราเป็นเพื่อน @Logistics Manager หรือคลิกที่นี่