Since its establishment in 1954, Korea Marine Transport Co. Ltd. (KMTC) has enjoyed steady organic growth and is now one of the leading independent Korean ocean carriers. With more than 60 years of full-liner service knowledge, the company is a significant player in the Intra-Asia and Indian Subcontinent markets and also offers services in the Middle East. By remaining a privately owned company throughout its expansion, KMTC has utilised its organisational structure to capitalise on market trends, make quick decisions, and steadily expand its vessel fleet to enlarge its service boundaries and fully satisfy its customers' needs.
In this issue of LM, we spoke with Mr Sang Hyon Lee, who has been the Managing Director of KMTC (Thailand) Co. Ltd. for the last two years, to discuss how he views the company's position in Thailand and to learn what strategies it is implementing to propel its development. Mr Lee has a vast wealth of experience in the logistics industry with over 20 years of service at KMTC under his belt. Previous to his current role in Thailand, he was posted in China for four years, where he served as an owner's rep for the company.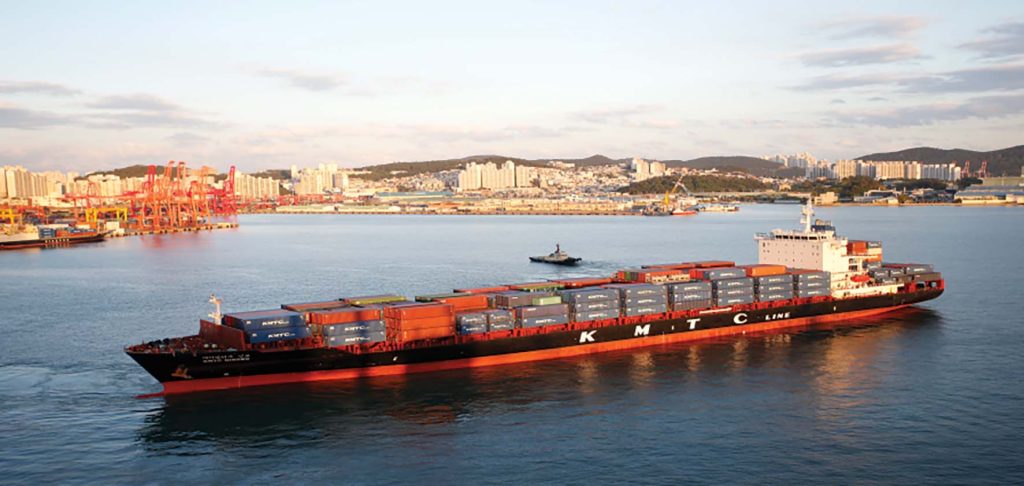 "KMTC's top priority is to maintain punctual and affordable services across the board. We have many great affiliates managing our extremely efficient services, resulting in concrete and trustworthy partnerships where we can create and share mutually beneficial deals," said Mr Lee.
Agility Meets Affordability for Thai Shippers
One of the key benefits of working with an independent carrier like KMTC is the level of flexibility it can offer its customers. Whether it be the company's ability to match the right service to various types of cargo, find a cost-effective way to transport time or temperature-sensitive goods, or leverage its assets to obtain the best terminals and handling rates, customers can guarantee comprehensive offers with professional customer service to boot.
At present, KMTC has offices in Busan, Incheon, Ulsan and a head office in Seoul, Korea, while in Japan and China, it has logistics networks that extend to more than 45 ports from Hokkaido to Kyushu and Dalian to Hong Kong, respectively. Additionally, it has more than 22 networks in Southeast Asia, including branches in Singapore, Indonesia, Malaysia, and Thailand, which Mr Lee noted is currently the largest market for KMTC in Southeast Asia in terms of cargo volume.
"Thailand is our number one destination in Southeast Asia and a very important market for KMTC in general. I believe that thanks to the country's extensive cargo base, the Thai market will always play a vital role in KMTC's business network," expressed Mr Lee.
"We have ships regularly calling at Thailand's leading import/export gateway at Laem Chabang, but due to the size of the majority of vessels that operate on Intra-Asia lines, we target most of our services at Bangkok Port which enables us to reach the heart of the Thai commerce sector," he continued.
With up to 18 weekly services calling at either Laem Chabang Port or Bangkok Port (and in some double-call cases, a combination of the two), KMTC's coverage in Thailand is one of the most extensive of any ocean carrier. The Korean shipping company typically specialises in small-to-medium size vessels, with a fleet comprised of 2,100 TEU (Bangkok Max), 4,000 TEU, and 8,000 TEU vessels; however, it also charters out vessels ad hoc as and when needed.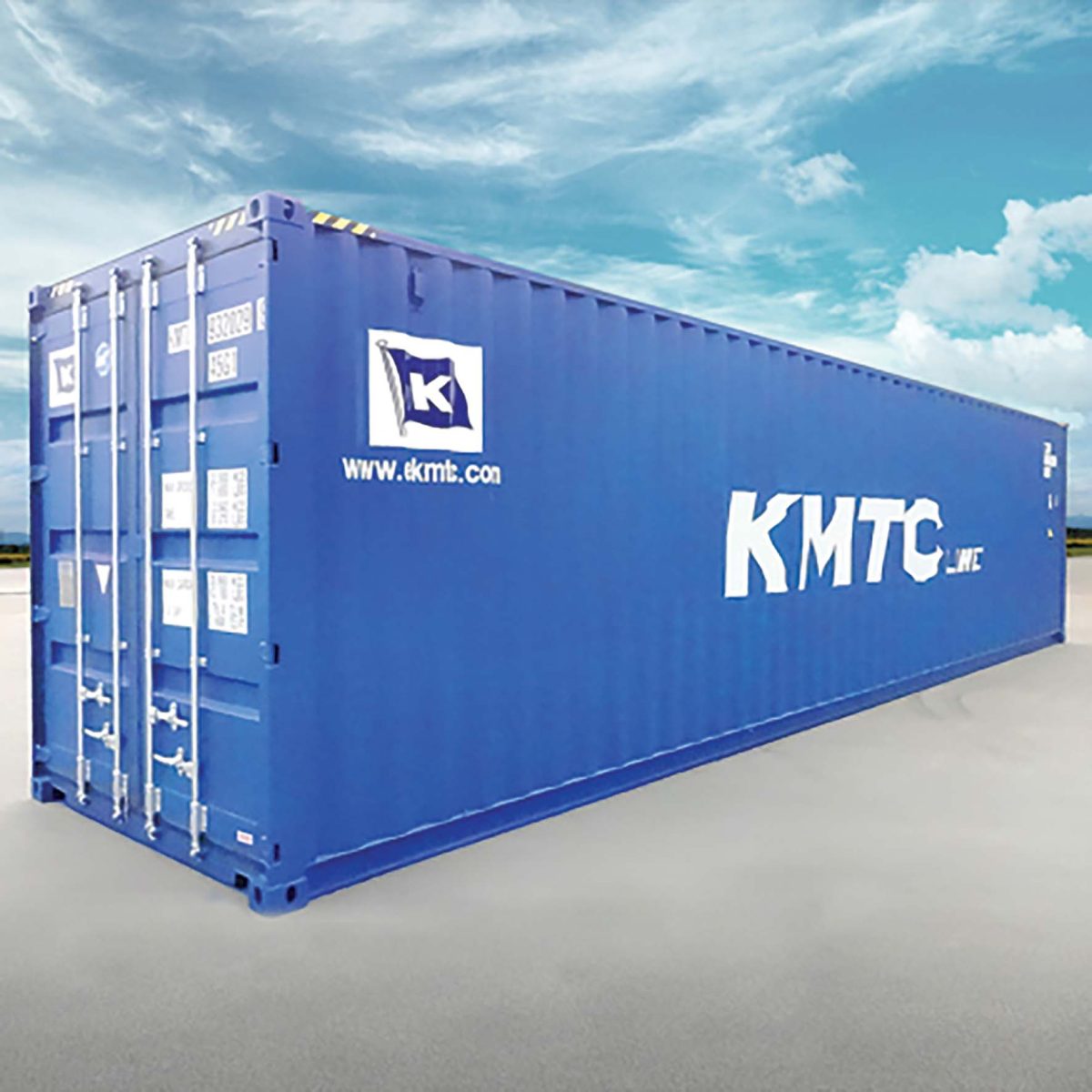 The King of Durian Shipments
As part of its broad range of offers, KMTC provides competitive reefer services with excellent cooling capacity and reliability for Thai customers with perishable or temperature-sensitive cargo. While reefer containers can be used to transport anything from computer chips to chickens, KMTC specialises in one commodity more than any other: Durian.
Locally known in Thailand as the king of fruits, durians are highly sought after in China, which KMTC is more than happy to cater to. In fact, Mr Lee noted that KMTC currently moves more Durian out of Thailand than any other shipping line, with the peak season falling between April and May each year.
"KMTC is one of the leading providers for direct reefer services in the Intra-Asia market. Our expertise in handling perishable, time-sensitive cargo such as high-value fruits like Durian means that our customers can reach far-away markets without worrying about their products' integrity. Ensuring these expensive assets are in the right place at the right time is crucial, and this kind of service is only possible thanks to our exceptional frequency of direct reefer services to places like Hong Kong and Southern China, as well as our continual effort to optimise procedures, equipment, and technology of reefer transport to ensure the quality and prolong the shelf life of cargo," said Mr Lee.
By using our direct services, customers can ship fruit from Thailand to Southern China and Hong Kong, which gets transported to Guangzhou for further distribution all across China. These customers require a swift transit time along with fast customs clearance. What makes our service special is the support our customers get from our sales agents, who know all the technical language when dealing with reefer cargo. Additionally, KMTC's reefer experts and technicians are also keeping close tabs on each stage of the carriage to prevent any cargo damage incidents. Looking ahead, KMTC will continue to accommodate the growing reefer business and strengthen its position as one of the core reefer carriers in the Thai market," he added.
Embracing New Technologies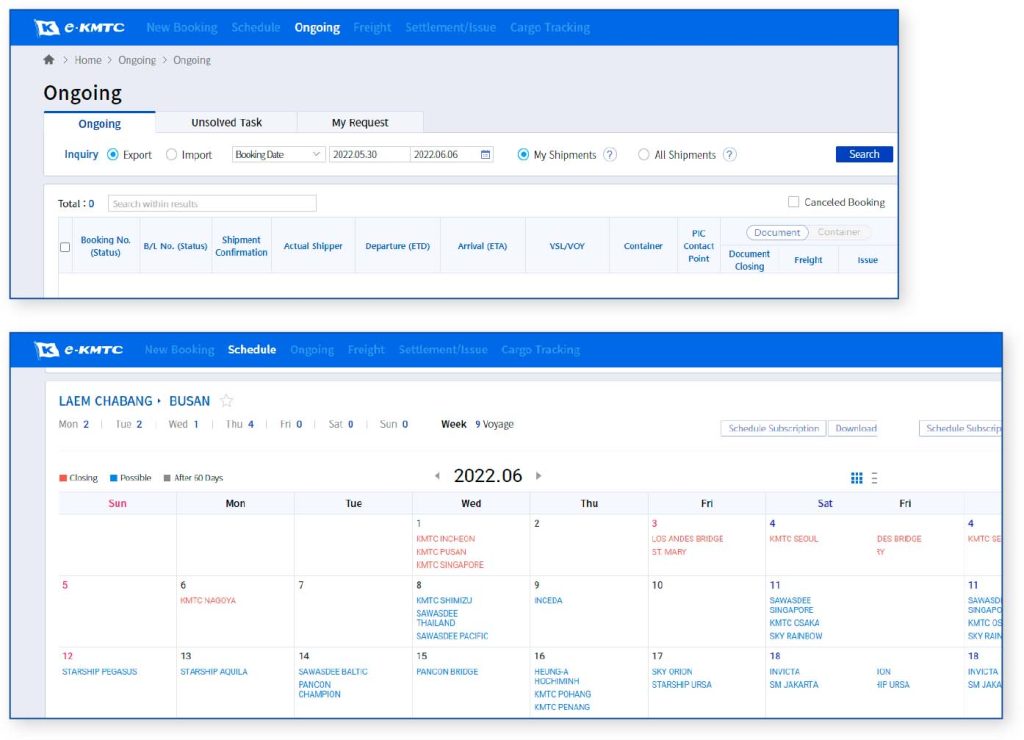 One of KMTC's proudest achievements in recent years was to integrate a marine computer service management system throughout its entire network. The system lets customers make hassle-free online bookings and allows them to track and manage bookings on the company website, www.ekmtc.com, which will be extensively updated with a brand new version coming soon in June 2022.
"In the past, customers would need to call us to exchange all their details over the phone, which could be quite time-consuming and prone to miscommunication errors, but now, everything is done online. It's very straightforward, and the feedback that we are getting from our users shows that it is very popular," stated Mr Lee
Collaboration and Understanding
Thanks to KMTC's comprehensive network, understanding of its customers' pain points, and years of accrued knowledge in the Intra-Asia market, the company is able to provide customers with what they really look for in a shipping company; exceptional services, outstanding network coverage, and excellent reliability. Plus, with the implementation of modern technologies, knowledgeable and experienced staff like all KMTC sales representatives, and an agile fleet of vessels that can accommodate bespoke needs, KMTC's customers can guarantee they are getting up-to-date, dependable, and secure ocean transportation.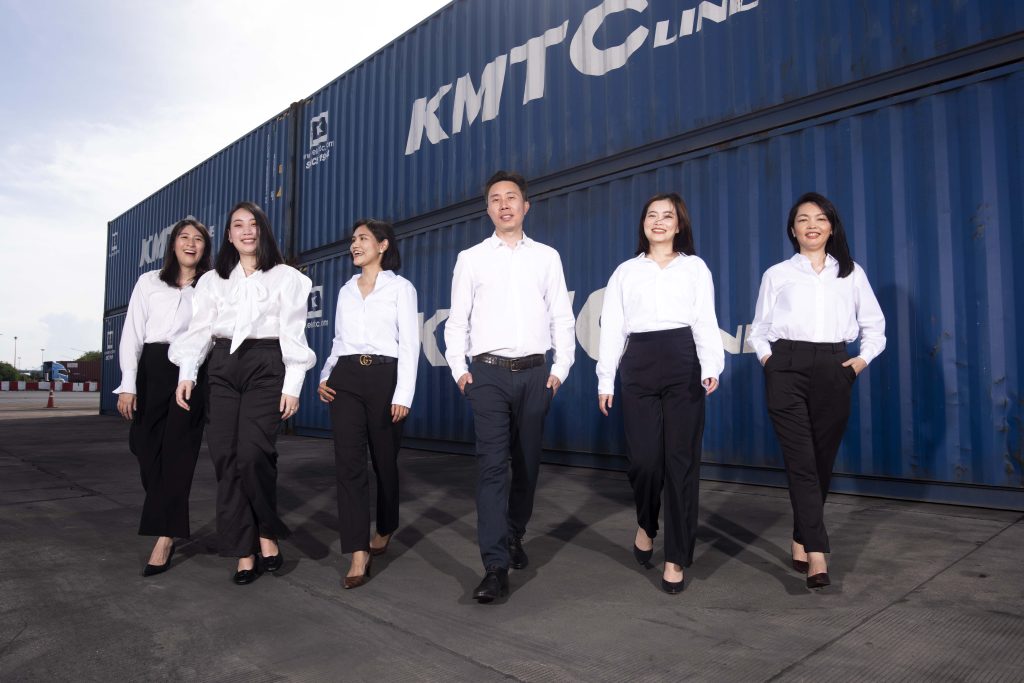 ---
อัพเดตข่าวสารและบทความที่น่าสนใจในอุตสาหกรรมโลจิสติกส์ก่อนใคร ผ่าน Line Official Account @Logistics Mananger เพียงเพิ่มเราเป็นเพื่อน @Logistics Manager หรือคลิกที่นี่