In 1992, Dextra Industry and Transport (Dextra Transport) was founded as a subsidiary of the Dextra Group to focus on professional logistics solutions primarily to manage all the logistic needs of Dextra Group, a world leader in steel construction solutions. Since then, Dextra Transport has opened its services to third-party customers. Dextra Transport specializes in providing expert project forwarding, industrial and relocation services for large, fabricated modules and components, and bespoke general cargo services that cover air and sea freight, dangerous cargo handling, and warehousing.
Recently Dextra Transport was acquired by FRACHT Group, an international logistics company operating from strategic global locations in all continents (currently +140 own offices in 50 countries). The FRACHT Group was founded in 1955 in Basel, Switzerland. It delivers innovative, comprehensive, and tailor-made logistics solutions that give customers quantifiable added value.
The FRACHT Group's project and heavy lift services include solutions in the power energy, rolling stock, oil and gas, mining/metals, alternative energies, civil and industrial construction and chemicals industries.
In the philosophy of the FRACHT Group, the clients are always the center of attention. Therefore, everything starts with customer focus and their specific needs. Furthermore, during the current fast-changing market conditions, it is most important to implement an agile and flexible culture in the group.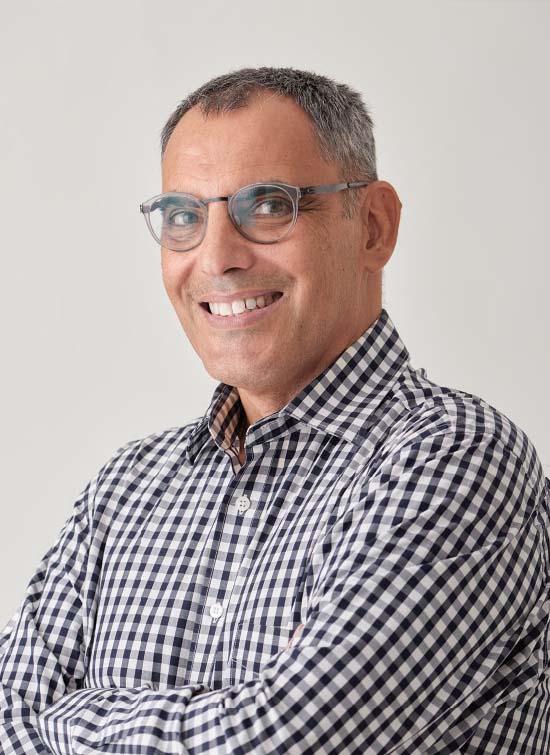 LM had the opportunity to speak to Mr Frederic Pagniez, Managing Director of Dextra Industry and Transport, who has worked for the company for over three decades. Mr Pagniez took the time to explain how the company has built up its body of expertise over the years from its hub in Bangkok as a provider of general cargo forwarding to/from Asia, engineering, and coordination to deliver super oversized cargo on a door-to-door basis, and industrial services such as installation, dismantling, and relocation of large production equipment.
"To adapt ourselves to new challenges and opportunities, it is important to be engaged in the project as early as possible to recognize early warning signs of changes and adjust ourselves to it by being agile and flexible. When offering project solutions to our clients, starting in the bidding phase, we try to come up and offer our clients a contingency plan in order to mitigate the risks of unforeseen problems, being that related to political or environmental issues. Our flat management structure helps us make decisions quickly, and being a flexible and agile company makes it certainly easier to adapt to changing market conditions," said Mr Pagniez.
Forwarding Solutions
Over the last 31 years, Dextra Transport has been operating in the Asian Pacific region and thinking outside the box to create intelligent solutions for oversized cargo. The company is highly skilled in dealing with the most challenging transportation projects, having moved huge items for power stations, petrochemical plants, and the oil and gas industry.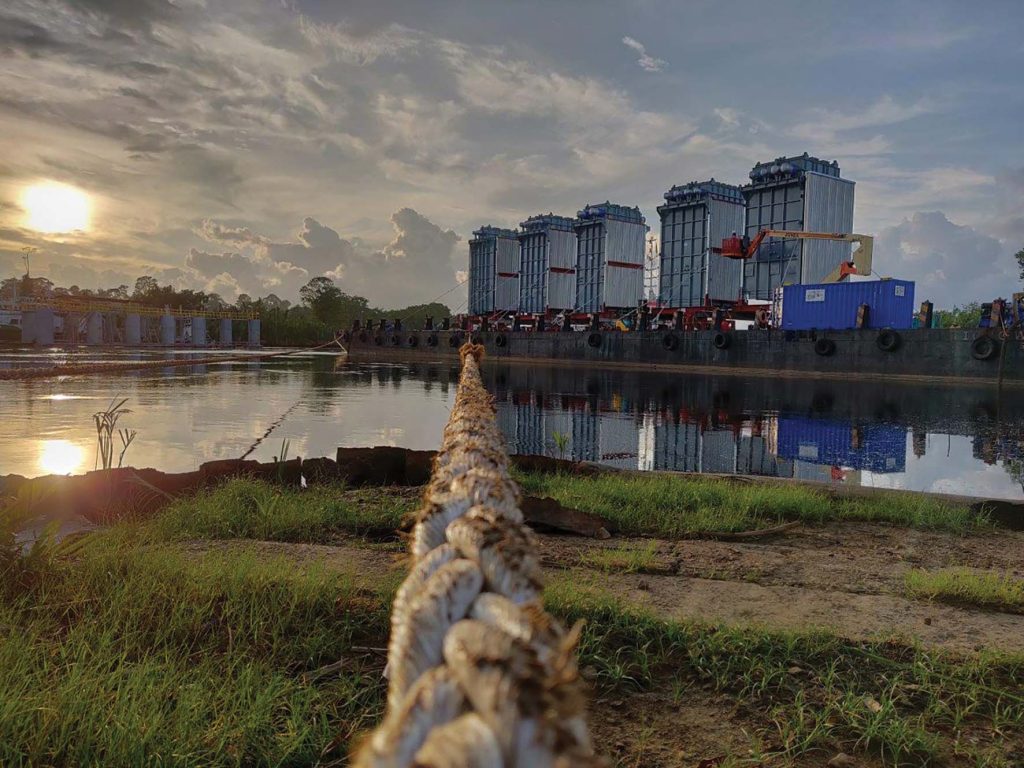 "We began our journey in Thailand by working in collaboration with our Paris France sister company called at that time CP Trans that Alstom awarded to deliver on a door-to-door basis, one of the first private power plants in the country in the 1993s," said Mr Pagniez. "Power plants require many large components to operate, like turbines, generators, HRSG, transformers, and so on, as well as a multitude of different piping lines for moving liquids and gases. All these parts are highly sophisticated pieces of machinery, and while our sister company was transporting these large components, they had no means of transporting them to Thailand, and that's where we came in," he shared.
As a result of the power plants that were constructed in Thailand during that period, the country witnessed a boom in development as a new wave of industrial power fuelled the nation. Similarly, since then, Dextra Transport has grown exponentially and has been involved in hundreds of major projects of door-to-door transportation and industrial relocation of large industrial projects, providing the company with a unique global experience and engineering expertise it continually reinforces with its network of partners.
"We know that today's industrial projects are simply more challenging than before, going bigger and heavier, producing more, with better quality and tighter schedules. This is why we exclusively focus on delivering door-to-door solutions to deliver our customers' projects faster and safer with no compromises," noted Mr Pagniez.
Engineered Transport Solutions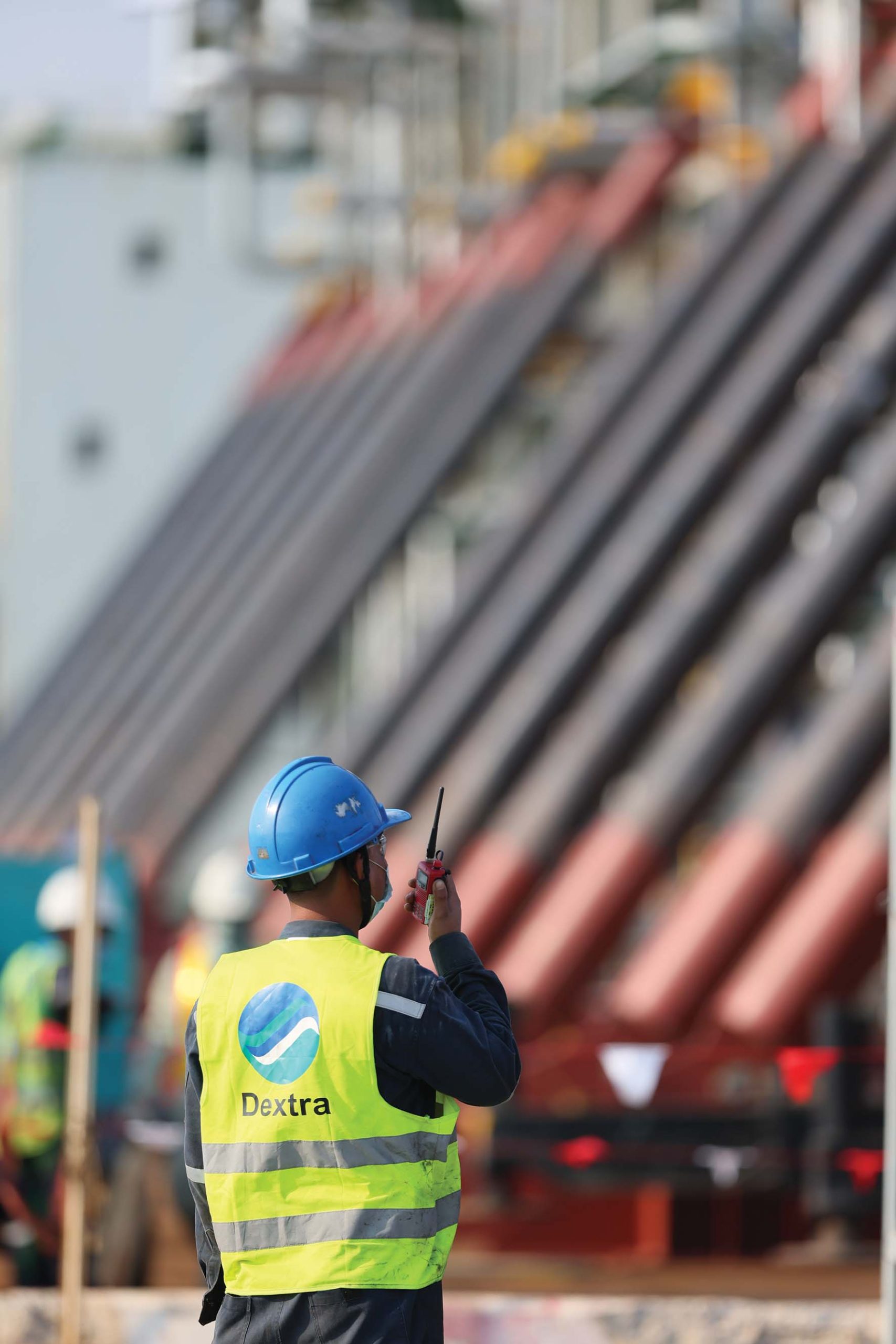 To support its activities and to comply with today's safety standards, Dextra Transport employs a team of engineers that can offer a wide range of services, including but not limited to; feasibility studies, method statements, sea fastening and grillage calculations, road surveys, operation procedures, oversized and heavy-lift cargo transportation configuration drawings, as well as lifting and handling procedures.
"When our customers require heavy lifting operations, we utilize cranes with over 1,000-ton capacity and customized gantry systems to produce safe lifting configurations. For example, suppose a job requires moving ultra-heavy cargo, which is common in the oil and gas industry, such as jackets, offshore platforms, and floating production storage and offloading modules. In that case, we provide customers with a complete package from weighing, transporting, mooring, and ballasting to loading cargo onto deck carrier, sea fastening, and sea transport," said Mr Pagniez.
For project cargo moving by sea, Dextra Transport charters adequate vessels to execute the voyage, such as barges, self-propelled, geared, and semi-submersible vessels. Then, to support such activities, Dextra Transport's Engineering Department supplies its customers with comprehensive calculation notes, method statements, and risk assessments, including the documentation required by International Marine Warranty Surveyor and industry standards.
Regarding land transportation, Dextra Transport can arrange flat-bed or low-bed trailers or hydraulic equipment, such as self-propelled modular trailers (SPMT), along with lashing calculations, escorts, permits, and supervisors. However, when tight delivery windows are required, the company can arrange air freight solutions to deliver efficient routes from or to anywhere in the world, as it can mobilize a wide range of chartered aircraft as per customers' project needs.
General Cargo
As part of the FRACHT Group's worldwide network, Dextra Transport provides door-to-door delivery for various products, including perishables, raw materials, consumer goods, frozen and low-temperature products, medicines, and many other goods.
"From our Bangkok hub and thanks to our office in Vietnam, Dextra Transport can deliver cargos efficiently on a door-to-door basis between Thailand, Cambodia, Laos, Malaysia, Singapore, Myanmar, Vietnam, and China, making us a reliable cross-border provider," revealed Mr Pagniez. "As far as sea freight is concerned, we offer containers as well as conventional and bulk vessels, and we have daily access to hundreds of vessel locations, enabling us to find the right ship with the right schedule. Furthermore, thanks to our worldwide network, we also handle inland transportation of containers and break-bulk cargos from site to port and vice versa," he added.
Dextra Transport also offers a wide range of air freight options for general cargo, with routes to every continent and the ability to deliver shipments from a few kilos to over 100 tons. The company also handles shipments of dangerous cargo, even critical ones such as radioactive class 7 cargo.
Moreover, Dextra Transport can provide indoor/outdoor warehousing for its customers, whether customs-bounded or not. Its storage facilities are also equipped with loading equipment such as overhead cranes and forklifts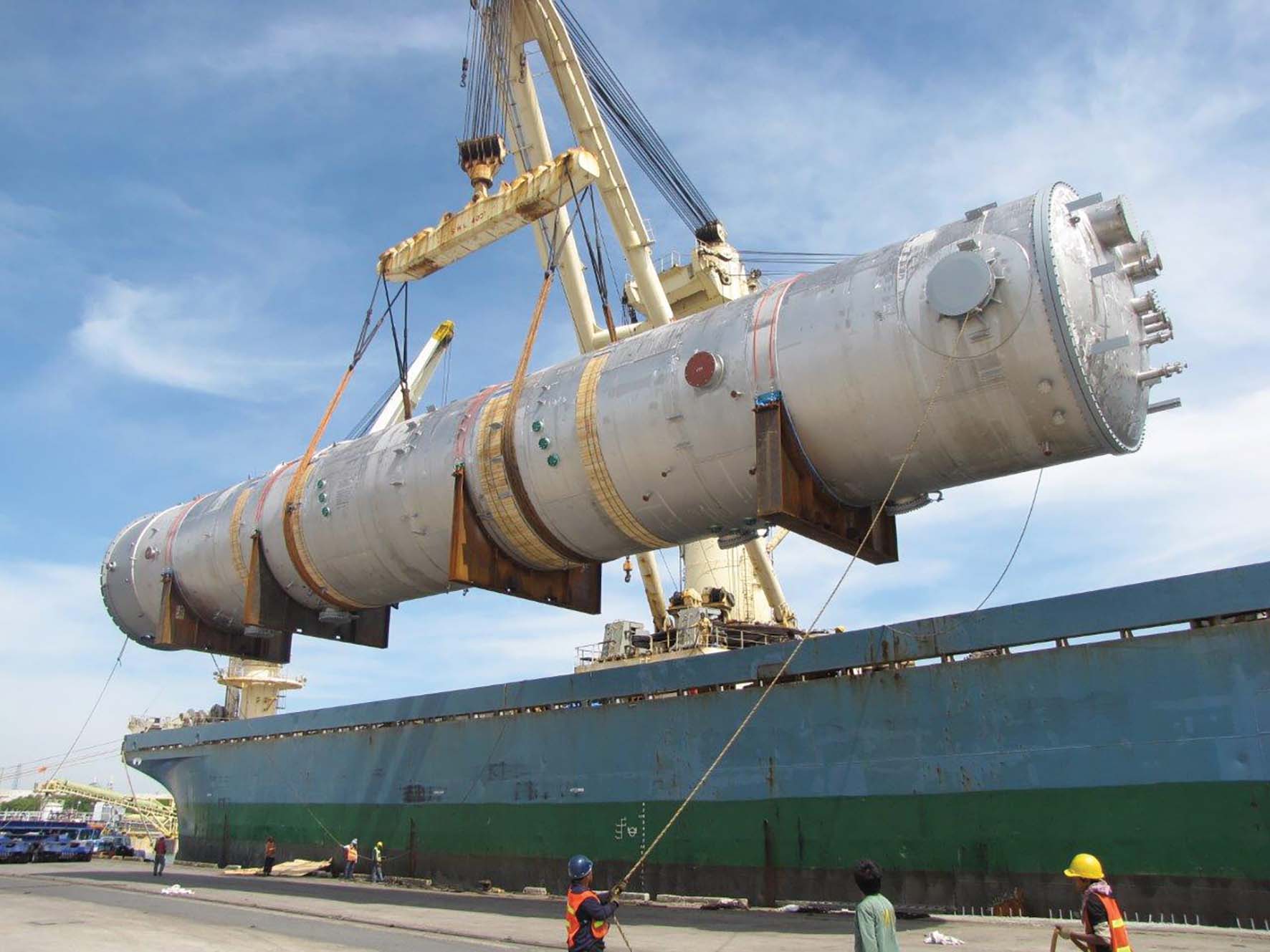 Industrial Services
Another weapon in Dextra Transport's arsenal is its ability to offer services for moving industrial equipment and factory relocations. Thanks to its professional and experienced team, it can screen, dismantle, and repack complete factories before shipping them to any destination for re-erection.
"Dextra has in-depth knowledge and experience in dismantling heavy equipment in industrial environments. We ensure the planning and coordination of the operations to remove all equipment and machinery using the latest technologies and smoothly taking them out of your installations with a minimum impact on production schedules," said Mr Pagniez.
Dextra Transport can also coordinate all the packing of equipment and machinery, whether in crates or as custom shipments, ensuring that goods remain sea/air worthy through their voyage until reaching their final destination.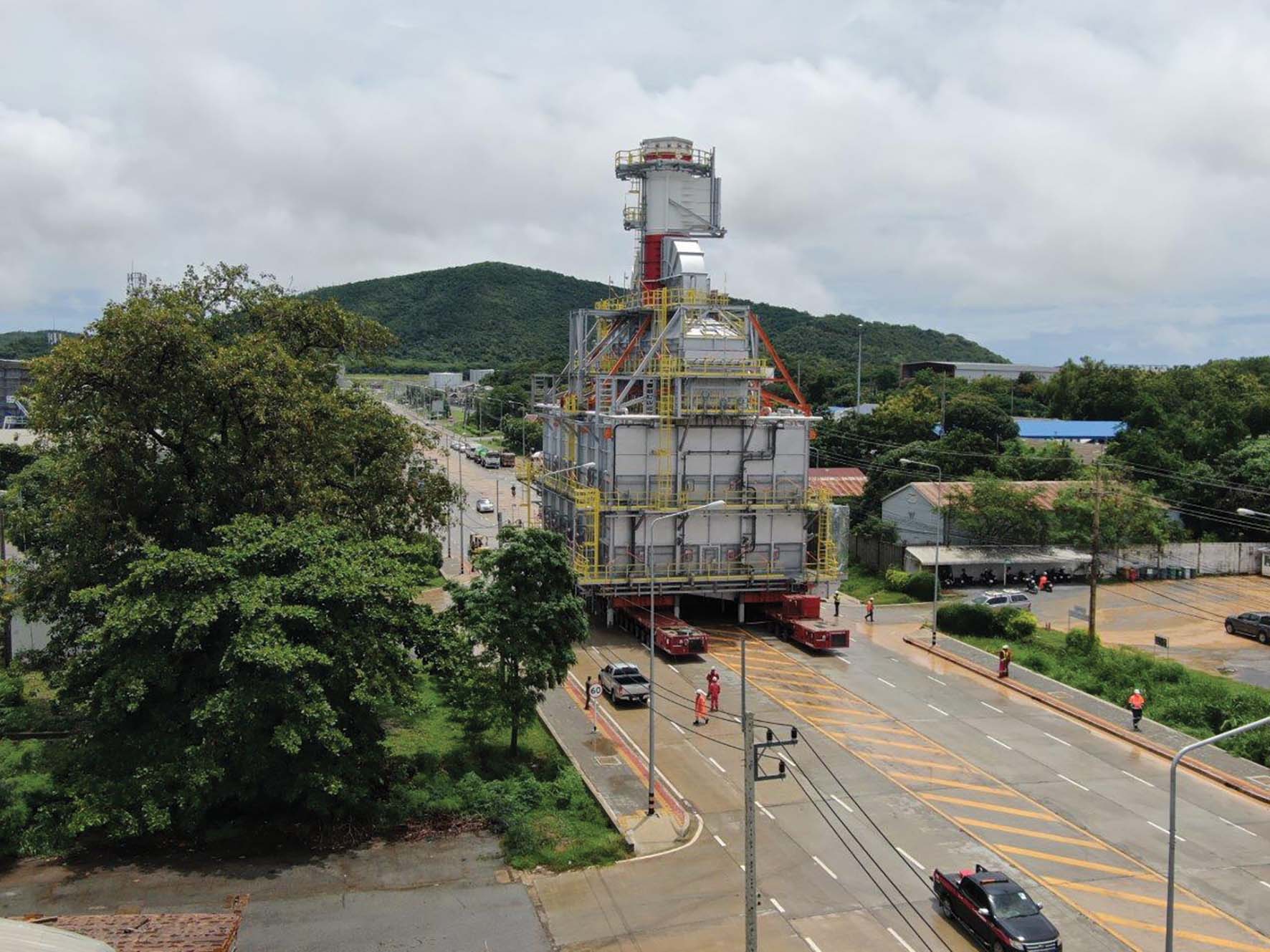 Expert Solutions for Project & General Cargo
Today, Dextra Transport employs over 60 people in Thailand and Vietnam operating worldwide through the FRACHT Group network. By specializing in door-to-door transportation, the company is one of the best solutions on the market when in-depth expertise and quality are a must.
Dextra Transport is ISO 9001 and IS0 14000 certified in Thailand, and in 2022, it was awarded several major transport projects, including the sea transport of 73 modules ranging from 100mT up to 4,500mT shipped into 20 separated shipments From Thailand to Singapore. Its scope of work includes the engineering of the Seafastening and close supervision of the load-out and load-in operations at the Port of Loading and Port of Discharge. In parallel, for another client, Dextra Transport was responsible for transporting 36 heavy and out-of-gauge cargoes in Thailand.
Thanks to its local market knowledge, Dextra Transport is not afraid to propose unique transport solutions out of the RFQs saving a tremendous amount of cost, transshipments, and risk to the customers. This "think out of the box" and creative mindset, combined with a strong technical background, is the key to successful project execution and customer satisfaction.
---
อัพเดตข่าวสารและบทความที่น่าสนใจในอุตสาหกรรมโลจิสติกส์ก่อนใคร ผ่าน Line Official Account @Logistics Mananger เพียงเพิ่มเราเป็นเพื่อน @Logistics Manager หรือคลิกที่นี่