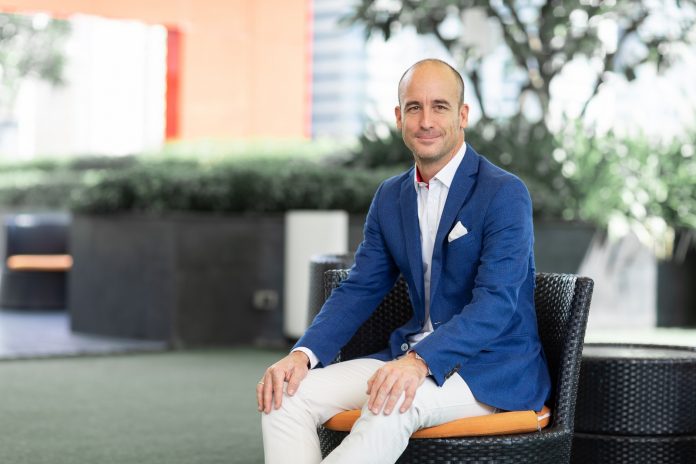 The birth of automation has roots stretching back all the way to the dawn of the Industrial Revolution. Before this moment, most manufactured products were produced by hand. The jump to utilizing new inventions and machines to assist in the manufacturing process propelled the world forward to where we are today.
Even though it may seem that technology is progressing at a breakneck pace nowadays there is still room to innovate and grow, but how do we take it to the next level?
This is exactly where pioneers like Swisslog come in. They have long been a force in the automation industry, and with their parent company KUKA, they offer both the software and physical hardware needed to bridge the gap to the new age of automation.
To learn more about their business and the industry at large, we were honored to speak with Dr. Christian Baur, CEO of Swisslog. His deep understanding and insights into the exciting world of automation help to breakdown the nuances of this important segment in the logistics industry.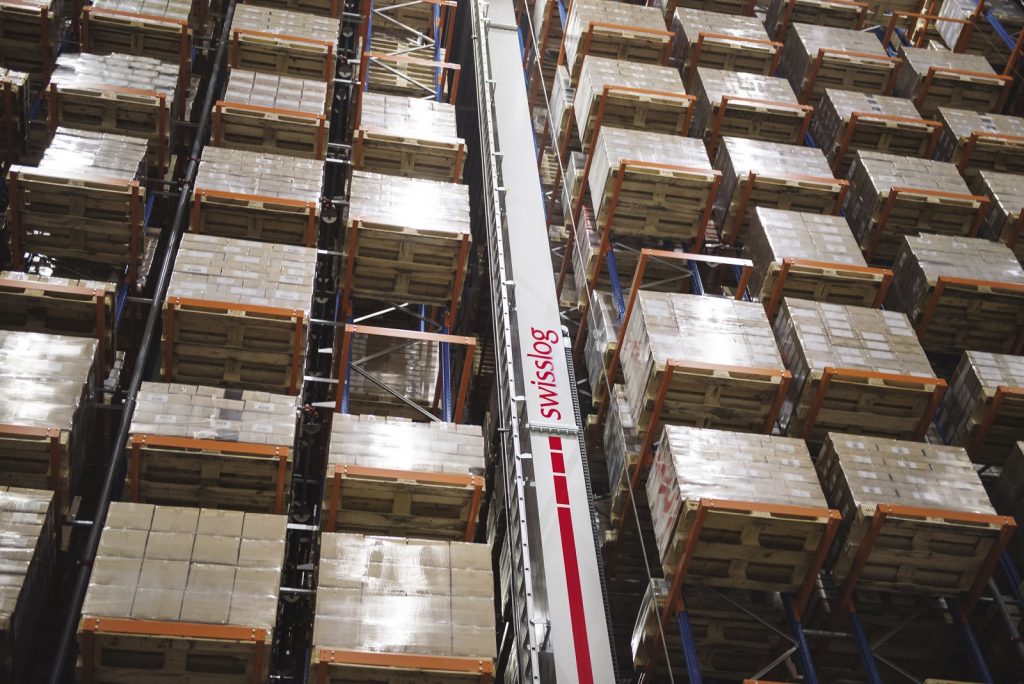 Delivering Smarter Logistics Solutions
Dr. Baur began by explaining a bit about his background. He said, "My career began with my studies in Engineering in Germany where I also received my PhD. After graduation, I spent time in the automotive industry as a consultant with a specialization in production engineering and the software behind it. I joined KUKA in 2013, where I was responsible for M&A and Corporate Development. This is the point in time where I was also responsible for developing relationships with Swisslog. My path to becoming CEO and COO of Swisslog came shortly after the official acquisition from KUKA in 2015."
This symbiotic relationship that KUKA and Swisslog possess was a natural fit when the two joined, and it's enabling the group to better deliver both quality products and solutions. This has led to the Group positioning themselves as leading data and robotics driven automation company. This synergy has been key to much of the success they have found.
"We offer a range of solutions and products for customers," said Dr. Baur. "After consulting with a customer and discussing their needs, our team a customized plan to implement our best-in-class solutions. For those that may be hesitant to make the jump for automation in their business, I like to refer to our average return on investment which is around four years. Our solutions are an investment, but they are a smart one as your business gains efficiency and effectiveness."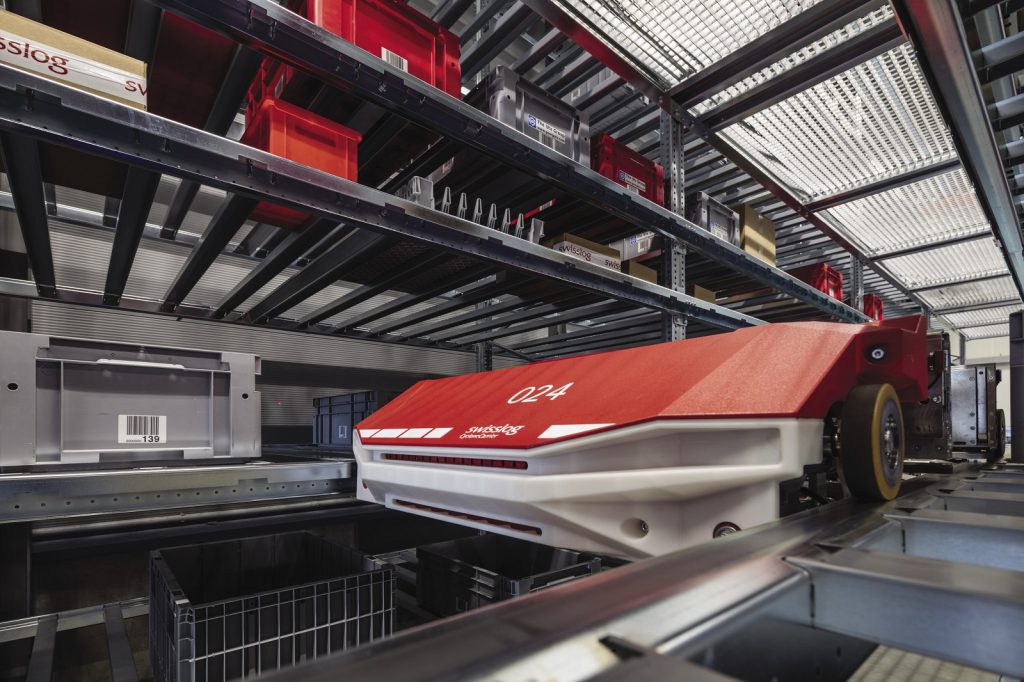 Boots on the Ground
Swisslog's headquarters is based in Europe, but that doesn't mean they're neglecting the Asian market. To the contrary, Swisslog has had close ties to the region for many years with a regional headquarters situated in Kuala Lumper, Malaysia. They understand the subtle differences for markets in Asia, with help and training localized for each area they offer their solutions in.
Dr. Baur said, "We are proud to have a very close entity here in Kuala Lumper. While there are nearly 200 people working in the office currently, we are still continuously growing our presence here. We have a big footprint in Asia, and it's needed as we're seeing people here want to leverage our global software platform and technology. That's why we feel we are quite close to the customer. Of course, we can still do more and we plan to do more as we push forward. We have grown and seen our presence expanding over the last 5 years, and the number of people working for offices in Asia over that same time has nearly doubled."
While they are a technology driven company, Swisslog realized the need for people on the ground ready to implement and assist customers. Their continued investment into people has allowed them to spread their offerings to areas all around Asia. This hands-on approach to their business is paying dividends as the company is seeing that Southeast Asia is becoming home to innovative ways of implementing new automation technology.
Speaking about their broadening success stories, Dr. Baur said, "We have a very comprehensive product portfolio ranging from our expansive 50-year history of proven pallet technology to very modern and innovative light good technology. This means we have a variety of solutions that best fits customer needs, including shop automation which means our technology is becoming ever closer and intertwined with the end-customer. This closeness to customers is something unique, and it's part of the digital journey automation is taking."
"This closeness to customers is something unique, and it's part of the digital journey automation is taking."

Dr. Christian Baur
Connecting all of this technology and innovation together is Swisslog's SynQ software. Dr. Baur explained, "Our highly standardized global platform offers customizable modules for customers and is actively being developed simultaneously in Switzerland and in Malaysia. I believe that's where we have a big advantage; we're able to distribute tasks globally according to available resources and we have people around the world that work with customers to customize the base software to fit their individual needs. The software is key as it connects automation, robotics, people, and processes. SynQ turns data into intelligence and shapes it to the needs of customer; it's ready for the future."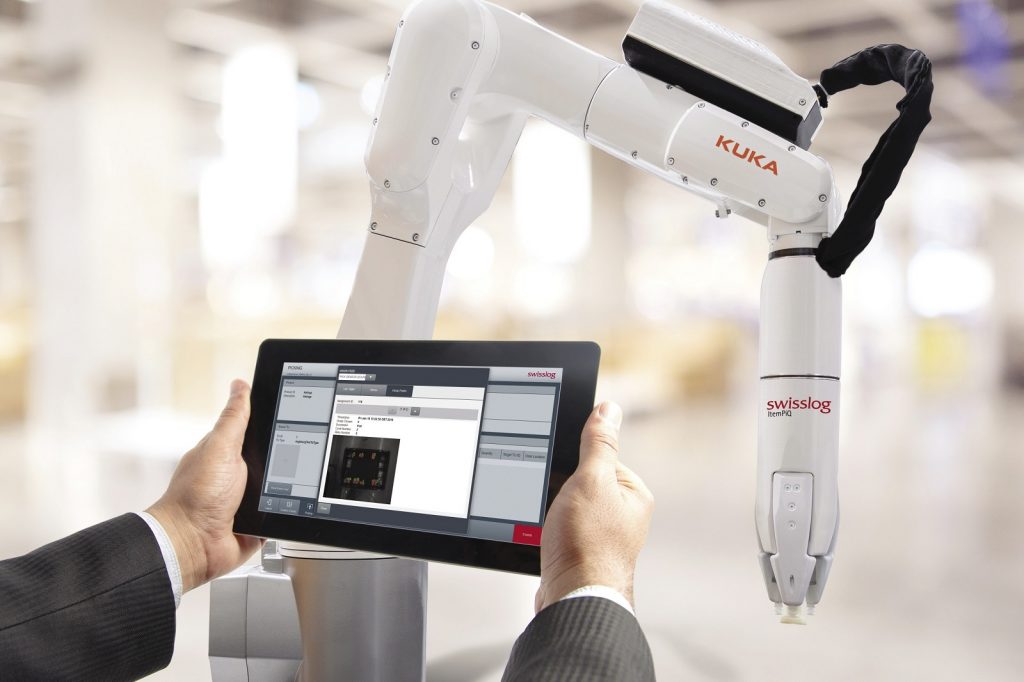 Breaking the Mold
Automation's home has traditionally been within the "four walls" of places likes factories and warehouses, but the next giant leap for the technology is what is can do beyond these spaces. Being on the forefront of automation innovation means that Swisslog has a vantage point into the next generation of where automation can take us.
Dr. Baur revealed that smart automation is where all roads are leading to. He said, "The first step was establishing traditional automation where, for example, crates are put onto pallets and the crane is told where to go. The next step is connected 'smart' automation, meaning that this crane now goes to an automatic guided vehicle (AGV) and then the AGV decides what to do depending on demand, in real time; this is the generation of smart automation we're entering into."
The key to all of this working is the connectivity of the supply chain. While Internet of Things (IoT) technology has long played an important role in the world of automation, the point we're at now with nearly all points along the supply chain able to be interconnected means that smart software can monitor and control what's happening. This is leading to new technology like blockchain entering into the world of automation and offering end-to-end certificates ensuring an accurate and secure supply chain.
Dr. Baur said, "A big step will be the full implementation of blockchain into the supply chain. The way we see it, it has much more advantages to offer to automation outside the 'four walls.' For example, with this technology, the end customer will be able to track and see that their product is authentic and not a copy. The same goes for produce, where end users can see where it's sourced from."
This isn't just a buzz word for marketing purposes, there are real world applications in the near future for this technology. Dr. Baur said, "If you think about the solutions of the future and the 'smart city' model which we're active working towards, especially in places like Singapore, this technology is essential. Of course, to make the most of it you need to have good infrastructure in place. This is not just the roads and buildings, its infrastructure for the internet, data and for the supply chain. As people are moving more into major city centers, we need to anticipate challenges in the future and build our cities and supply chains with this in mind. The more interesting challenge comes with existing city infrastructure, then it's really about connecting everything. There are opportunities to use different technologies here and to think outside the box. I hope our efforts can lead to less traffic, better air quality, and an improved quality of life for people living in the cities."
He continued, "I feel that dramatic change for cities will take decades though, which means we need to start implementing our plans today. Trying to get cars out of city center and making everything more efficient is a start. It's more a change of mindset we need to work on for all of us. Also, what makes sense in one city might not work in another, but that just means we have to develop solutions that work for the market they are being implemented in. Whatever the future holds though, it's undeniable that automation will play a pivotal role moving forward to develop a smarter and more connected world."
อัพเดตข่าวสารและบทความที่น่าสนใจในอุตสาหกรรมโลจิสติกส์ก่อนใคร ผ่าน Line Official Account @Logistics Mananger เพียงเพิ่มเราเป็นเพื่อน @Logistics Manager หรือคลิกที่นี่