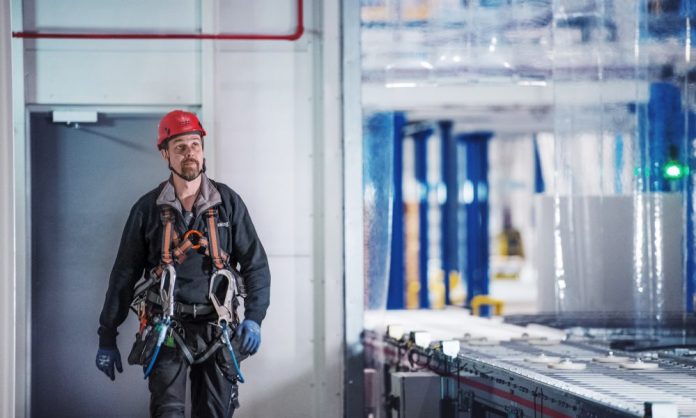 To put it lightly, the logistics industry is a complicated business. A myriad of connections needs to be made to get cargo from point-to-point. Putting more stress on the system are surging demands from customers that want their products quickly and without fail.
To accommodate for these increasingly stringent requirements, automation has been a boon for the logistics industry. Innovators like Swisslog have been honing their craft for years and have become known as one of the world's premier providers of logistics automation solutions.
To learn more about their advancements and the work the company is doing in the field of automation, we spoke with Mr. Koh Seng Teck, Head of Logistics Automation Southeast Asia at Swisslog.
A FOCUS ON ASIA
LM: First of all, thank you Mr. Koh for taking the time to speak with us. To start off, could you please tell us a bit about yourself?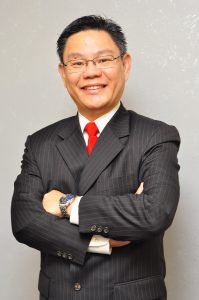 Mr. Koh: I joined Swisslog in 1995 and was a pioneering member of Swisslog in Asia. I have been Head of Southeast Asia in the Warehouse and Distribution Division of Swisslog since 2008. Prior to my current role, I was the Head of Sales for Swisslog Asia. Throughout my time at Swisslog I've helped to grow the company establish a strong market presence and recruited many talented people to join Swisslog. In my current capacity, I am responsible for Sales and Consulting, Project Realization, Software Development as well as Customer Service in Singapore, Malaysia, Thailand and Indonesia. I have more than 25 years of experience in design and implementation of automated material handling solutions in the Food & Beverage, Retail, Pharmaceuticals, Tobacco and Banking industries.
LM: With your wealth of experience how do you think more recent developments such as e-commerce and industry 4.0 are affecting the automation industry?
Mr. Koh: I've been privileged to witness the growth and development of automation throughout many industries. Over the past decade, we've increased the capabilities & performances of many warehouses with this technology. A big factor has been the explosive growth of the booming e-commerce industry. This new market has flipped the script on what a traditional warehouse needs, to be able to do and has helped usher in a new era of automation focused operations. To that end, we've also seen the type of manual work, that many young people may not find interesting, disappearing in favor of jobs that are easier, more efficient and safer without replacing the human element entirely from these industries.
LM: With a specialty in working in many Asian countries and markets, can you elaborate on what makes each market unique and what similarities do they share?
Mr. Koh: To keep the focus on Southeast Asia, the growth opportunities we have here are extraordinary. Each market is special, and we have to work around various factors for each, but in general I've found that the biggest limiting factor in a country like Singapore, for example, is the very limited land space and a limited workforce. Coming off the back of the e-commerce boom, this is pushing many companies to quickly adopt automation and new technologies. In Singapore, automation is unlikely to replace jobs; rather it will replace manual tasks and make warehouse processes simpler.
The Vietnamese market is growing fast and the US-China trade war has benefited their economy as industries are continuing to modernize their logistics network. Companies here are starting to look at logistics automation and are trying to upskill their workforce.
In Malaysia, we've seen local companies start to be more open with technologies and are adopting automation into their manufacturing and warehouse operations. Along with a growing ecommerce market and initiatives from the government for Industry 4.0 adoption, the outlook is strong for the country. Swisslog has already been in the market for more than 20 years and we have implemented some significant projects in Malaysia, our biggest being the 84,000 pallet locations clad rack ASRS Warehouse.
For the Thai market, we've found it to actually be quite similar to Malaysia. A country that is continuing to grow and become more advanced. The adoption rate for automation is increasing, but there is a need for skilled workers to keep up with an ever-increasing demand. As projects become more sophisticated, automation play's an important part to helping the company and the people. This is particular important for cold chain food and ecommerce business which is booming in Thailand.
"To keep the focus on Southeast Asia, the growth opportunities we have here are extraordinary."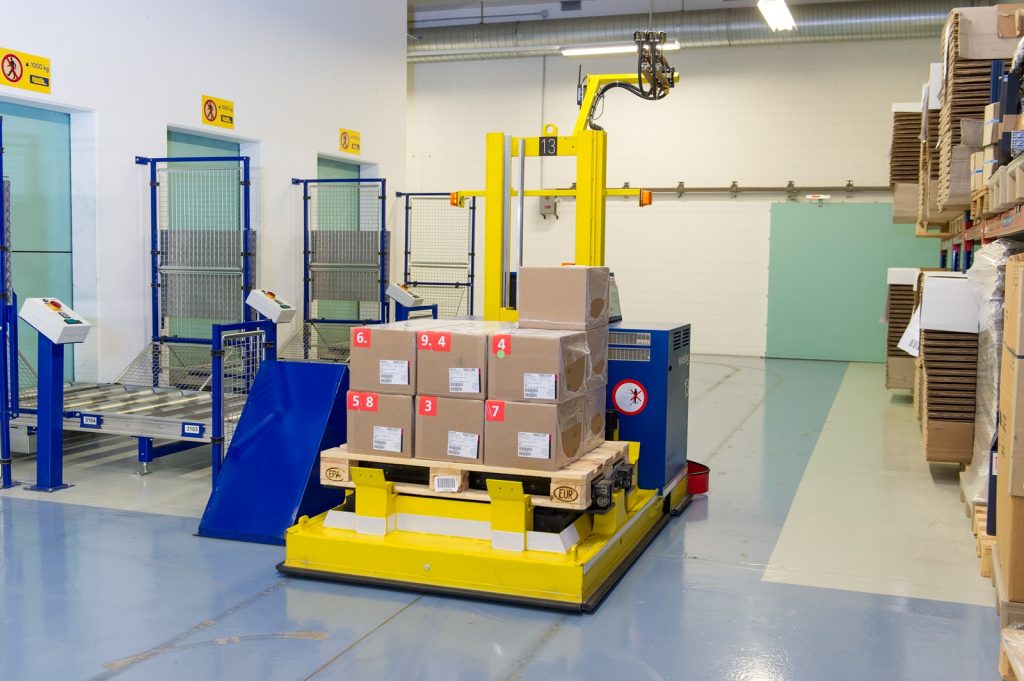 TRAINING EXPERTS
LM: With all the benefits that automation can bring to industries, how does training factor in? How do you train people to work alongside this technology?
Mr. Koh: We offer up-to-date comprehensive client management, operator and safety training programs to help customers optimize the use of their warehouse automation systems. Through classroom or hands-on training, their employees can improve the long-term performance of the automated system, quickly resolve errors and prevent downtime. We also offer training to help the customers to learn more about logistics automation in preparing them to be able to manage their automated warehouse.
LM: Can you explain what a basic training session details, and how long does it take on average to train a person?
Mr. Koh: We offer numerous offerings to satisfy all requirements. From classroom training and on-site safety training, to hands-on training and other suggested topics by performance, we are able to adapt our training regimen to what best fits customers' needs. For the amount of time it takes, it all depends on the customer's skill level, but on average it's completed within 2 to 3 weeks. A certification will also be provided after the training is completed.
LM: How does the newest automation technology in Europe translate to the Asian market? What kinds of changes do you have to make?
Mr. Koh: We are equipped with local setup competency to serve our clients & deliver complex and innovative material handling projects in Southeast Asia, with necessary knowledge transfers from our Corporate office.
The difference is at the regional level, whereby we have an autonomous local set up with experienced staff, strong local software teams for development, and local customer service teams for both software and hardware. We have proven solutions with more than 30 successful installations in Southeast Asia. Our state-of-the-art R&D technology lab in Malaysia is also a big highlight for the demonstration and testing of light goods solutions.
LM: Do you have to localize the training in any way to make it more relatable for natives of the country?
Mr. Koh: Yes, different sites have different operations and different warehouse technologies. We will go with a standard training program but with customization on certain areas. We localize according to site and customer need. In Thailand, we have a local team to handle the training & inquiry for Thailand customers, in their local language.
LM: Besides traditional training is there any other types of training or seminars Swisslog offers customers?
Mr. Koh: We provide and share open resources by giving thought leadership speeches at conferences. We also conduct classroom training and small group sharing sessions with customers. On top of that, we also do lectures with education/training institutions. For example, we conducted a few lectures in Singapore and Malaysia polytechnics, university & Masters programmes on Smart Automation, cold chain logistics & Intralogistics 4.0. This is something that could be duplicated for Thailand market.
In Singapore, we also collaborated with an education institution to develop capabilities in Smart Logistics and to contribute in the acceleration of Smart Logistics and I4.0 training facilities for the industry. The collaboration is focusing to enhance students' learning through interaction with Swisslog smart intralogistics technologies. The collaboration also provides future skills-based knowledge in intralogistics and upskills the students to be ready for digital transformation.
LM: Do you have any success stories you can share with us in regard to training?
Mr. Koh: One of our standout stories is our continued support services and solutions for Roche, an international pharmaceutical company headquartered in Basel, Switzerland. Since 1995, Swisslog has been instrumental by aiding them in implementing one of their extensive logistics facilities which recently was retrofitted with a state-of-the-art cold storage warehouse. Since pharmaceuticals are so valuable and sensitive, the training required for employees is extremely important. They need to be GMP trained and able to follow all guidelines. Our training program has grown alongside their business and the technology they are implementing. We are continuing to offer best-in-class services and training for the pharmaceutical sector where 100 percent product safety is vital. What we've learned over the years working with them is helping us to train workers in other industries as well and is a key to our successful training programs.
CONTINUED SUPPORT
LM: Could you explain how does Swisslog's warehouse management system (WMS) SynQ software integrate into an already established operation? Is it a piece of standalone software or can it be incorporated with another WMS?
Mr. Koh: SynQ stands for Synchronized Intelligence and is a modular plug & play, service-oriented software platform for warehouse management and material flow orchestration. SynQ encompasses WMS, material flow (MFC/WCS), and automation control systems (ACS) functionality, along with an array of business intelligence tools, in a single platform to boost customers warehouse performance.
SynQ comes with a comprehensive automation concept including a standard interface offering efficient integration to 3rd party ERP systems, such as proprietary or 3rd party WMS or WCS components, or any type of Swisslog/KUKA or 3rd party automation equipment.
With SynQ, customers have the flexibility to deploy the modules they need and when they need them, while intelligently synchronizing automation equipment, AGVs, robot­ics, people and processes for peak performance.
"With SynQ, customers have the flexibility to deploy the modules they need and when they need them, while intelligently synchronizing automation equipment, AGVs, robot­ics, people and processes for peak performance."
LM: How is this type of technology currently being implemented into the Asian market, and where do you see it going moving forward?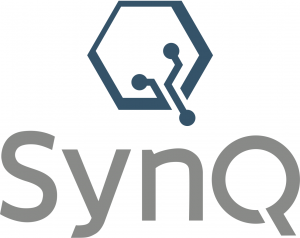 Mr. Koh: Customers who are a mid-size or smaller company may often be operating a manual or man-to-goods warehouse. Although operating a manual warehouse gives them flexibility and accessibility, it also comes with its own set of challenges, like the inability to maximize warehousing space when expanding is not an option.
Adapting to growth can be challenging and it can be a struggle to have no visibility into the warehouse, which in turn becomes a nightmare for operators to track inventory and accurately forecast what's needed to fulfill orders in the pipeline. Thus, we are seeing that more and more customers are investing in a WMS which offers them an opportunity to increase profitability and efficiency in their supply chain.
LM: Finally, if a customer does have issues after installation of automation technology, what types of aftermarket support and training do you offer?
Mr. Koh: We provide planning, support, and maintenance throughout the whole project lifecycle. We offer field service preventive warehouse maintenance, system operations with a committed service team always at your side, 24/7 help desk and remote support, training to improve performance and safety, a world-class spare parts inventory and management system, ongoing optimization with local experts backed by a global network, and condition monitoring. Our services are modular, scalable and easily customized to create the right package for any customer.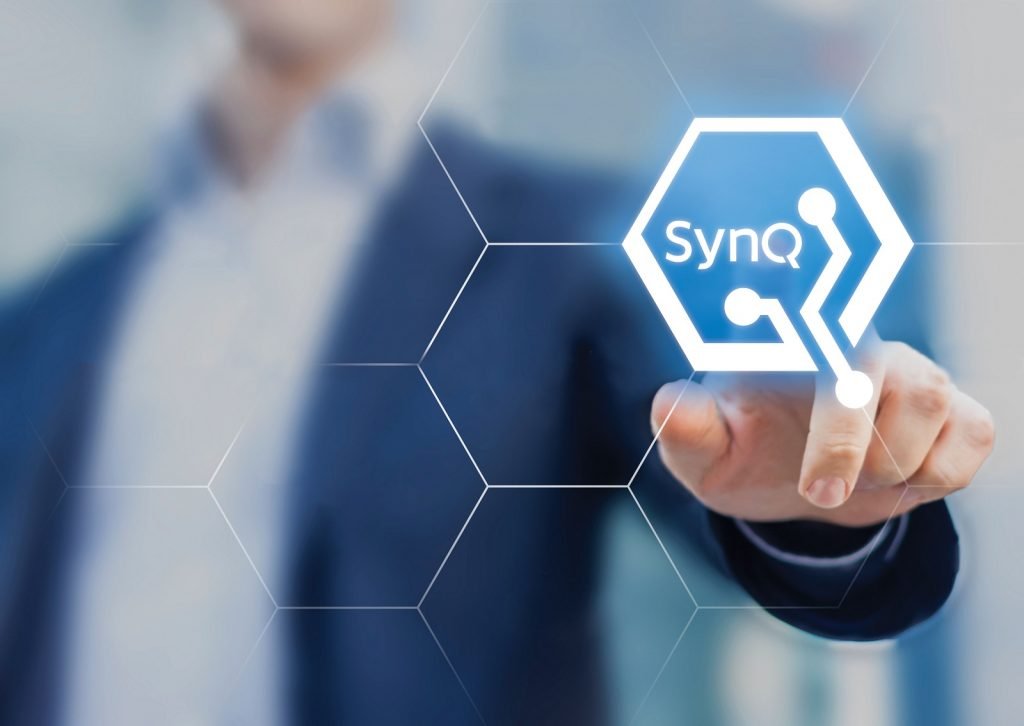 อัพเดตข่าวสารและบทความที่น่าสนใจในอุตสาหกรรมโลจิสติกส์ก่อนใคร ผ่าน Line Official Account @Logistics Mananger เพียงเพิ่มเราเป็นเพื่อน @Logistics Manager หรือคลิกที่นี่