Southeast Asia is currently one of the fastest-growing regions. Due to the expansion of the manufacturing industry, import-export sector, and e-commerce, the Asian Development Bank forecasts regional GDP growth of 5.1% in 2022, with this upward trajectory likely to continue until 2025.
To accommodate such growth efficiently, Laem Chabang Port initiated Phase III of its terminal development project. The added infrastructure will establish Laem Chabang as one of Asia's major gateways with improved container throughput capacity, expanded the network of domestic connections with rail and barge services, and the digitalization of its operations.
This issue of LM speaks with Pol. Sub. Lt. Montree Lergchumniel, Director of the Laem Chabang Port, regarding the Phase III development: its progress, the issues the Port is facing, and their solutions.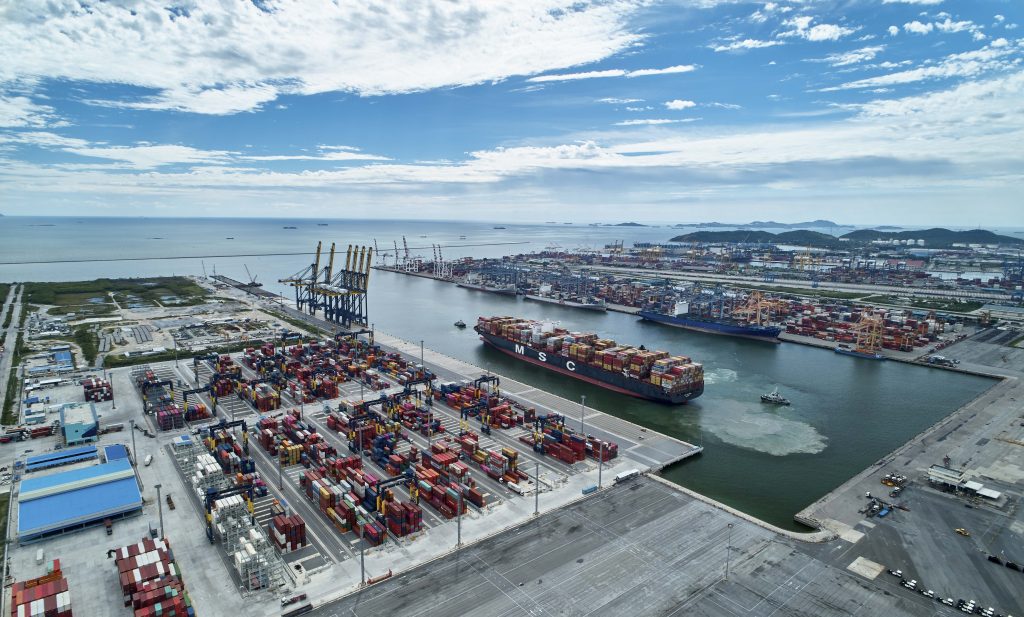 LM: What is the status of the Laem Chabang Port Phase III development project?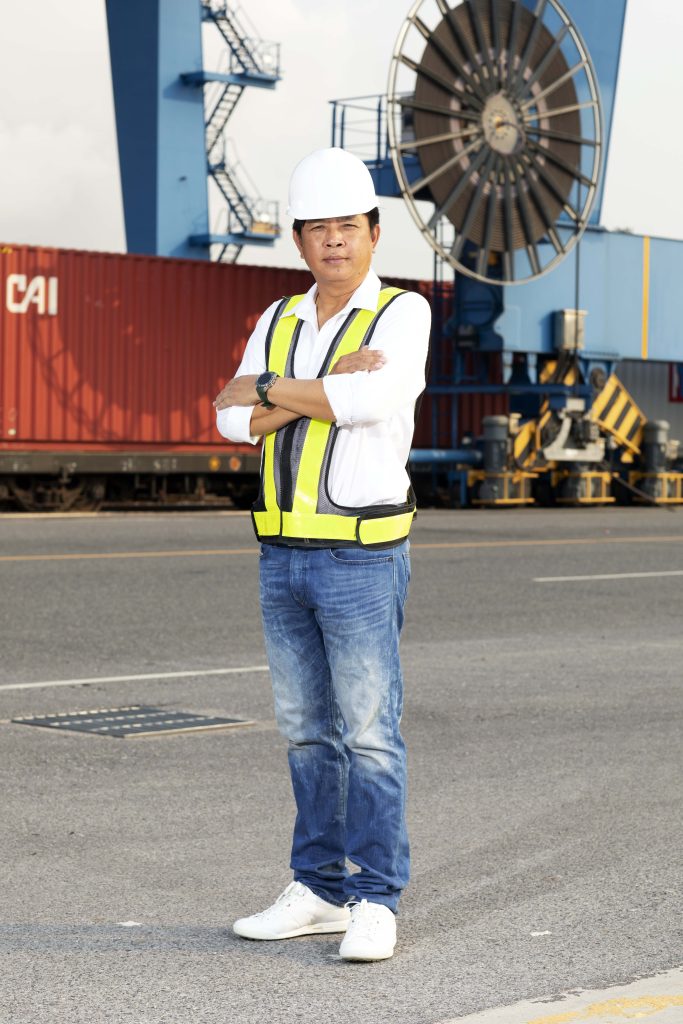 Mr. Lergchumniel: "There is a slight delay in the construction plan due to the involved authorities' lengthy approval processes. However, we are confident that the construction will be completed according to the plan. At the same time, we are negotiating with the local fishing community regarding land expropriation. We carefully pursued a long and continual process, and I am confident they will understand and cooperate."
"The construction period has been extended for 243 days from the original contract, making the total construction period 1,460 days, and is due to finish by mid-2025. However, the plan's progression will be rehearsed every six months and will be adjusted accordingly."
LM: How do Laem Chabang Port plan to prevent and manage environmental effects that might affect the local communities due to the construction project?
Mr. Lergchumniel: "The Laem Chabang Port Phase III development is such a major construction project, and we are aware of the effects that might occur on the local population. Therefore, lots of consideration are put toward the preventive measures to alleviate and mitigate any environmental issues to the community. We hired a professional team of consultants to help control, advise, and track the construction project's progress to ensure that all the preventive measures are conducted accordingly. An external third party is also invited to monitor and witness the operation. We have set up an environmental committee to help with the monitoring. The board member includes both environmental experts and local community representatives."
"The Port Authority of Thailand also helps communicate the project's news and information by putting up information boards, broadcasting via local and countrywide radio stations, PAT website, and PAT's Line Official Account."
"Complaint boxes are distributed and placed at 27 significant spots around local communities. Discussion sessions with community leaders and local people are organized regularly. We always want to hear even the slightest of their problems. To promote the economy of the communities, we planned to offer 40% of the total project workforce positions to the local population.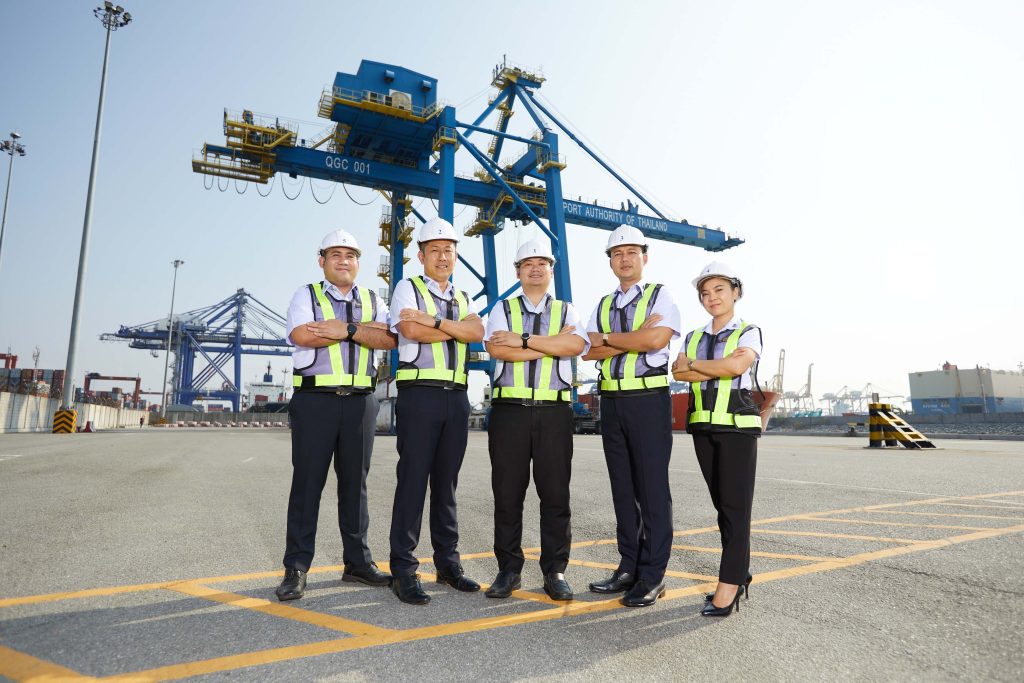 LM: Which modern technology is implemented during the Phase III development project?
Mr. Lergchumniel: "Many modern technologies are introduced to aid the Phase III construction. GPS help converts data into a geographic coordinate, making it more accurate. High-definition satellite imagery maps help with location surveys, making it more convenient to plan for the operation. We can easily see the whole area and record the project's progress in pictures."
"Drone is another technology that proved very useful with the project. They are flown around to record the progress, making it easier to explore remote or difficult to reach areas without physically being there. The technology increases visibility, reduces risks, and promotes the efficiency of workforce utilization."
LM: How is the Phase III project different from the others?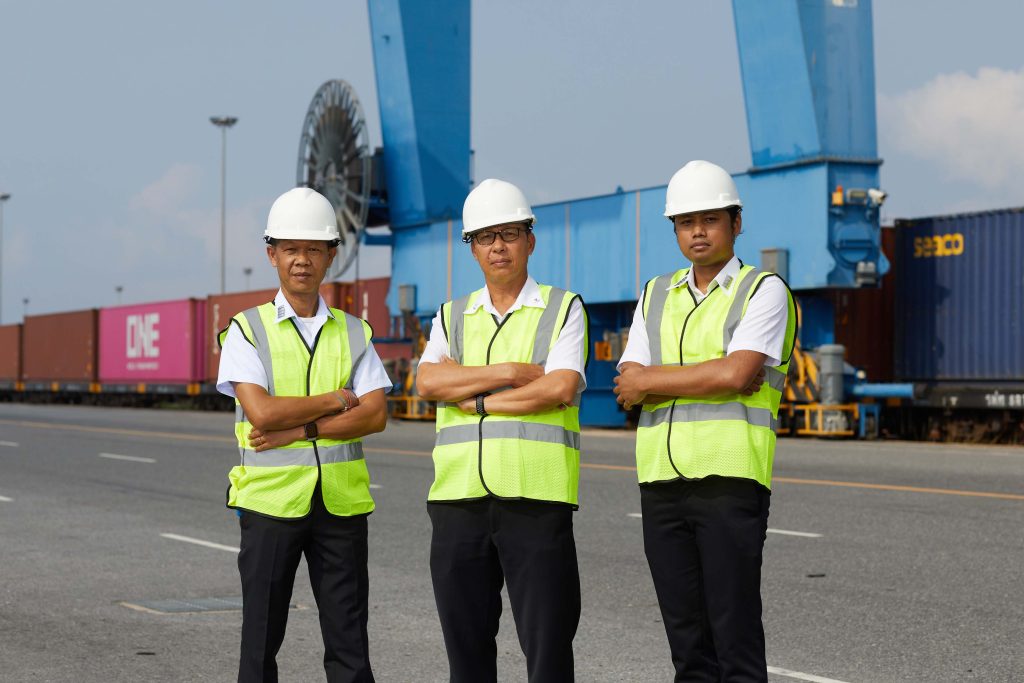 Mr. Lergchumniel: "Key development of phase III is the size and depth of harborage. With 2,000 meters in length, 920 meters in width, and a depth of -18.5 MSL, Laem Chabang Port will be able to accommodate modern vessels with deeper draft easily and more efficiently."
"We also have plans to promote a domestic multimodal transportation network by extending rail track to the back dock to improve container rail transportation. A coastal terminal is also part of the project to support the growing barge transportation."
"Other development includes servicing dock for tugboats, reclamation works, slit ponds, and breakwater extension to support vessel berthing and keep the shore side construction safe."
LM: Once the port starts operating, what other technologies will be included in Phase III facilities?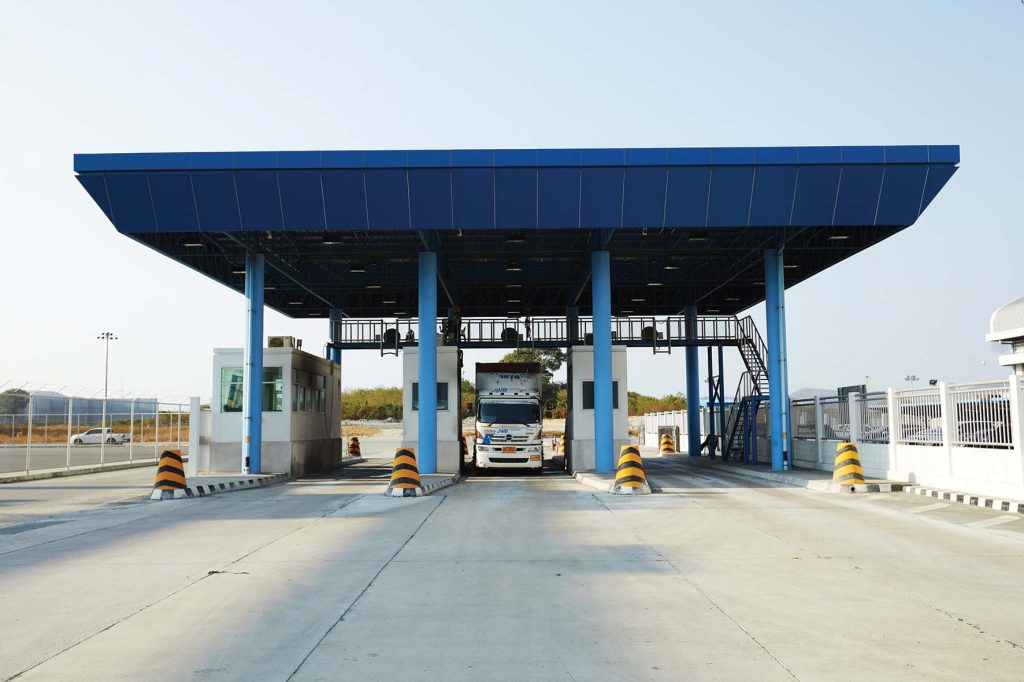 Mr. Lergchumniel: "In Laem Chabang Port Phase III project, many cutting edge innovations will be integrated. For example, we planned to employ a fleet of Automated Guided Vehicle (AGV) with fleet management operating system to automate the moving and stacking work in the container yard."
"An OCR system will be implemented to automatically retrieve data on coming in and out containers, which also helps reduce data input errors. The truck gate-in progress will be improved with E-gate and E-toll measures."
"Data and information transaction on phase III will be performed electronically among the beneficial parties. Both Business-to-Business (B2B) and Business-to-Government (B2G) parties will be integrated into an E-Logistics Platform."
LM: One of the main goals of Phase III development is to improve port infrastructure—especially the connection to the rail and coastal barge services. What progress has been done to achieve this goal?
Mr. Lergchumniel: "Initially, the Single Rail Transfer Operator (SRTO) program will be served with two 60-ton Rail Mounted Gantry Cranes (RMG), one 40-ton Rubber Tired Gantry Crane (RTG), and three 30-ton RTGs. We are sourcing more lifting equipment, including two more RMGs and four RTGs, to enhance the lifting capacity and servicing efficiency."
"For the Coastal Terminal (Terminal A), which is served with a 40-ton Quay Side Gantry Crane (QGC), two 40-ton RTGs, and a 63-ton Mobile Harbor Crane (MHC); it can accommodate eight barges per day or 2,920 barges per year with a total container throughput of 260,000 TEUs."
"The Laem Chabang Port plans to source two more RTGs to serve Terminal A to improve efficiency and promote the transportation flow between LCB Port, Bangkok Port, and other private Chao Phraya River terminals, including other domestic ports around the country."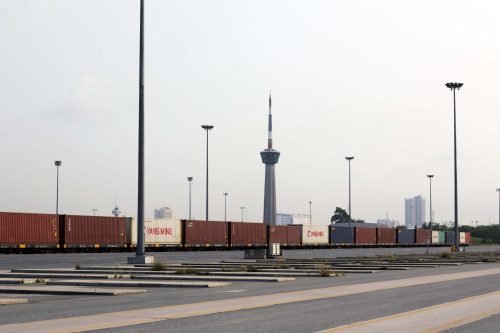 ---
อัพเดตข่าวสารและบทความที่น่าสนใจในอุตสาหกรรมโลจิสติกส์ก่อนใคร ผ่าน Line Official Account @Logistics Mananger เพียงเพิ่มเราเป็นเพื่อน @Logistics Manager หรือคลิกที่นี่