Leveraging market-specific insight and experience, ISS Global Forwarding (Thailand) combines the forces of freight forwarding and logistics experts to boost supply chain solutions and meet the ever-growing demand of various-sized businesses.
ISS Global Forwarding (Thailand), a leading freight forwarding and logistics solutions provider, is currently a subsidiary of the Investment Corporation of Dubai (ICD). Headquartered in Dubai, the United Arab Emirates, with its Thai office located in the heart of Bangkok, the supply chain expert offers a comprehensive range of services—including land, sea, and air logistics, freight forwarding, contract logistics, warehouse management, and project cargo management service—connecting to its service network destinations in more than 100 countries worldwide.
In this issue of LM, Ms. Suree Preutianant, Country Manager, and the ISS Global Forwarding (Thailand) management team discussed their experiences in the industry and shared their thoughts on the overview of service operations, as well as the company's vision and growth direction.

A Recipe for Success
ISS Global Forwarding's wide-ranging services thoroughly meet customers' needs in the logistics industry. As an end-to-end service provider, its services cover transportation, contract logistics, import-export document processing, customs clearance/brokerage, and supply chain management for various types of cargo, including general cargo, project cargo, chemicals, dangerous goods, oil and gas, and aerospace industry-related goods with field-specific expertise both domestically and internationally.
"In Thailand, ISS Global Forwarding offers various freight forwarding services, with our most notable speciality being in sea and air general cargo management. Under our mission to always be 'Easy to Do Business With', we aim to take care of our customers every step of the way, using our supply chain expertise in freight forwarding, document processing, customs brokerage, and other related services to ensure that our customers receive the best of the best." said Ms. Preutianant.
Since its establishment, ISS Global Forwarding has accumulated the experience needed to provide the best service quality in the freight forwarding and logistics industry; consequently, it boasts a solid customer base. This success would not have been possible without the management approach taken by the ISS Global Forwarding team of specialists in each business area, ensuring smooth and efficient services that thoroughly meet customers' needs.
A Great Team Results in Great Work
As a leading end-to-end supply chain solutions provider, the ISS Global Forwarding management team in each country is at the forefront of the business operations. Every success of the company, thus, undeniably comes from the management decisions and visions of the executives, who apply their insights and expertise in each business area to set and adapt the company's strategic goals according to the trends in the ever-changing world of business.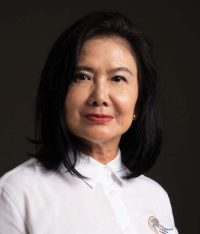 Ms. Suree Preutianant, Country Manager
An experienced specialist in freight forwarding and logistic business management with more than 30 years in the industry, Ms. Preutinant has firsthand knowledge of the European logistics business from her 10 years working there, in addition to her insights into the Thai industry, making her a true expert of both the domestic and international supply chains.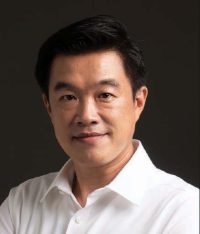 Mr. Piraj Laoharungpisit, Assistant General Manager & Industrial Project Director
As a Customs Specialist License holder and a logistics solutions expert with 22 years in the industry, Mr. Laoharungpisit uses his accumulated in-depth knowledge to manage ISS Global Forwarding operations to drive the organization to success.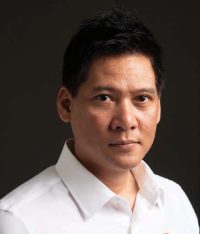 Mr. Nonthiroot Daungiad, Sales Manager
With diverse knowledge and experience collected over 22 years, combined with the ability to formulate accurate and sharp business strategies, Mr. Daungiad leads the ISS Global Forwarding sales team toward the highest service standards to reach the company's operational goals and achieve business growth in Thailand.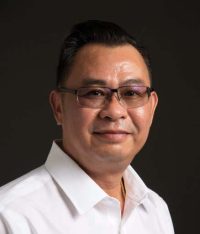 Mr. Preechasan Treerasong, Airfreight Manager – Aerospace Specialist
An air freight business expert who has worked in several world's leading companies for over 29 years in the industry, Mr. Treerasong applies his in-depth knowledge of the aviation and aerospace business unit to run complex and challenging operations smoothly and effectively.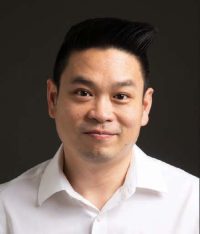 Mr. Theerath Worrwiwatsin, Operation Manager/Acting Ocean Freight Manager
With more than 18 years in the industry and expertise in website and software development for freight forwarding businesses, Mr. Worrwiwatsin, who currently holds the positions of Operation Manager and Acting Ocean Freight Manager, is equipped with the skills needed to drive ISS Global Forwarding (Thailand) business operations to compete in the global market.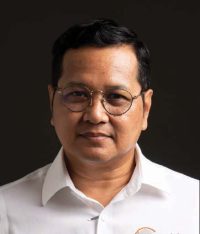 Mr. Varith Dechbamrung, Business Development Manager
An integrated logistics solutions expert with business relationships with leading shipping lines accumulated over 30 years in the industry, Mr. Dechbamrung offers unique insights and new perspectives to the management team through strategic planning and setting service directions toward sustainable business growth.
Warmly Welcome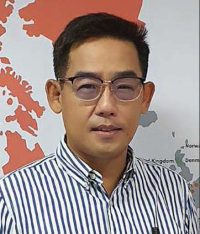 Mr. Chutchanat Jitnuson, General Manager
With more than 22 years of business management experience in freight forwarding and logistics companies with both domestic and international customer bases, Mr. Jitnuson is well-equipped to tackle problems and face new challenges in his new position at ISS Global Forwarding using his business strategizing acumen and cunning analytical skills in commerce and finance.
ISS Global Forwarding (Thailand)'s recognition as a world-class end-to-end supply chain solutions provider stems from the dedication of its team of experts, their extensive experience in the logistics industry, and the company's comprehensive service networks covering every corner of the world. These ingredients, when combined, drive ISS Global Forwarding towards excellence in both the Thai and global markets.
อัพเดตข่าวสารและบทความที่น่าสนใจในอุตสาหกรรมโลจิสติกส์ก่อนใคร ผ่าน Line Official Account @Logistics Mananger เพียงเพิ่มเราเป็นเพื่อน @Logistics Manager หรือคลิกที่นี่