Sino Logistics Corporation is making significant strides in expanding its warehouse service business. With the recent launch of its free zone warehouse near Laem Chabang Port, the company is strategically positioned to cater to the increasing demands of importers and exporters. By offering efficient storage solutions and appealing tax benefits, Sino Logistic is committed to providing its customers with optimal support and meeting their requirements most effectively.
Following the success of its inaugural general warehouse, Sino Logistics Corporation (Sino Logistics) has decided to expand its operations by opening a second warehouse. Officially launched on June 1, 2023, this new facility operates as a free zone warehouse, accommodating a diverse array of general cargo. Strategically situated near the country's main gateway port, the warehouse benefits from a prime location in Laem Chabang. Moreover, its operations are managed by a team of seasoned professionals behind the triumph of Sino Logistics' first warehouse.
LM had the opportunity to speak with Mr. Nanmanus Witthayasakpan, Chief Operating Officer of Sino Logistics Corporation, and Ms. Titapat Rojsiraarun, Assistant Vice President of Sino Logistics Corporation's Warehouse Business Unit. During the conversation, the two executives provided valuable insights into the development of their new warehouse and unveiled the company's upcoming business expansion strategy.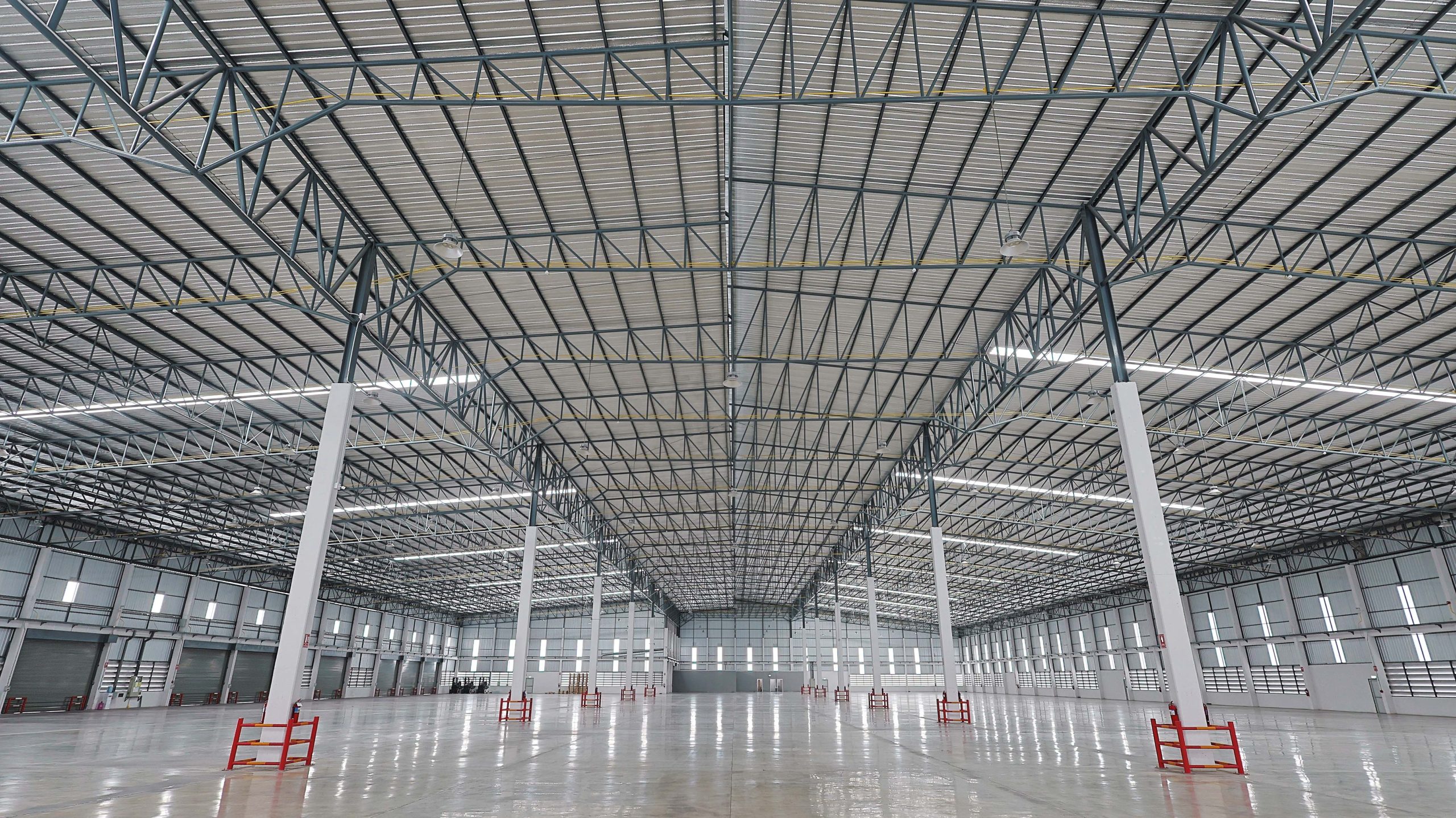 Responding to Rising Needs
A free zone warehouse is a designated area utilized explicitly for storing goods that qualify for customs duty privileges. This arrangement enables businesses to efficiently manage inventory costs for various purposes, such as pre-distribution storage, manufacturing operations, or importing goods to export to another country (commonly known as cross-docking). Businesses can facilitate smooth international trade operations by leveraging a free zone warehouse.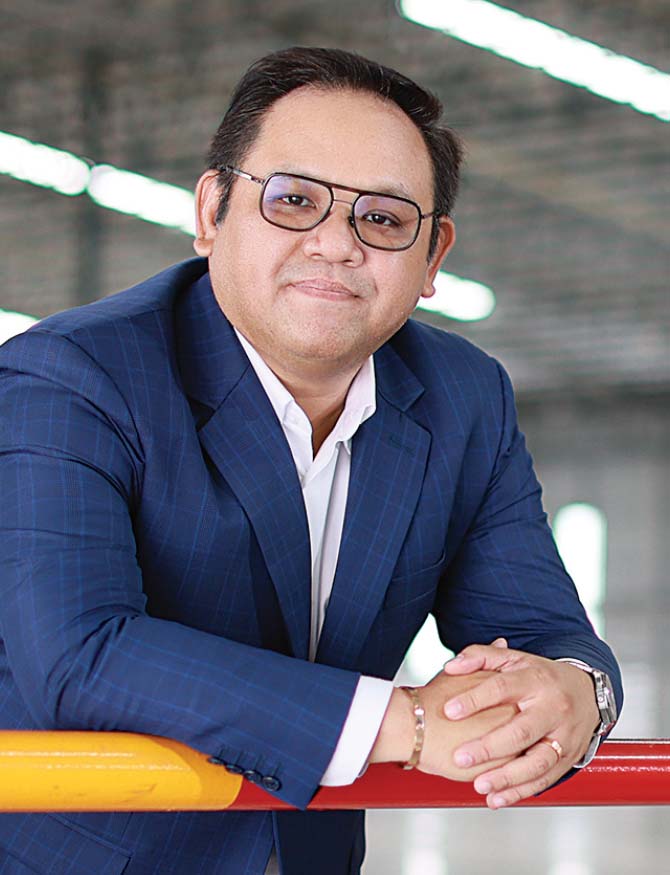 In its unwavering commitment to delivering comprehensive logistics solutions, Sino Logistics consistently analyzes market demands and continually expands its range of services. Establishing the new free zone warehouse aims to support importers and exporters in leveraging customs duty privileges. Additionally, it will provide warehousing services that bolster the competitiveness of its customers' business supply chains while effectively managing costs associated with customs duties.
Mr. Nanmanus sheds light on the background of the new free zone warehouse's opening, revealing that "Following the successful launch of our initial general warehouse, we received numerous inquiries from customers seeking free zone warehouse services. Recognizing this demand, Sino Logistics identified an opportunity to cater to these specific customer needs. Consequently, we decided to enter into a contract to establish another warehouse adjacent to our existing facility in the Laem Chabang area. This new warehouse will function as a free zone facility, significantly expanding our service offerings and ensuring a more comprehensive range of options for our valued customers."
Sino Logistics' new free zone warehouse spans 9,890 square meters, strategically situated only one kilometer from Laem Chabang Port. This advantageous location offers convenient access for customers using the port as the main import/export gateway. The warehouse features ten loading docks, facilitating the simultaneous loading of multiple containers and streamlining operations. Additionally, a dedicated area in front of the warehouse can accommodate up to 25 trucks for efficient parking arrangements. Furthermore, recognizing the need to expand product storage capacity, the company plans to install storage racks in the future. Sino Logistics is currently engaged in market research and analysis to optimize storage solutions based on market demand to ensure the most suitable rack specifications for customers' needs. By benefitting from its strategic location and well-equipped infrastructure, the new free zone warehouse is poised to significantly enhance the efficiency of logistics operations for customers across diverse industries.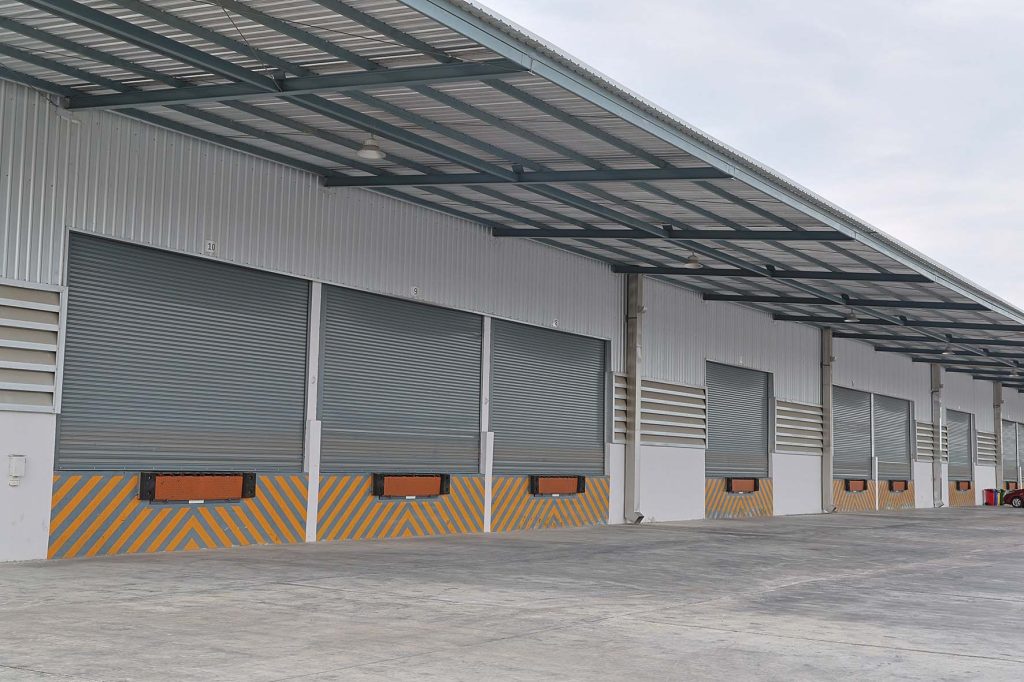 Committed to Excellence
Sino Logistics provides customers with the utmost quality service. The company believes that exceptional service quality encompasses several critical factors. These include strict adherence to regulations and standards, unwavering commitment to safety and security measures, leveraging state-of-the-art technology, and maintaining a team of highly skilled and professional personnel. By diligently implementing these measures, Sino Logistics ensures its ability to offer comprehensive support to customers, surpass their expectations, and deliver service excellence.
Highlighting the commitment to compliance with laws, regulations, and relevant standards, Ms. Titapat revealed, "Our warehouse operates under stringent adherence to customs regulations. Each time cargo is brought into storage, our company conducts meticulous examinations to determine whether it qualifies for storage in a free zone facility or for tax privileges. Only upon receiving confirmation from the Customs Department do we proceed to store the cargo within our free zone warehouse. Moreover, we maintain regular updates on the movement of goods entering and exiting the warehouse, maintaining detailed records daily, weekly, and monthly to ensure transparent reconciliation with the Customs Department."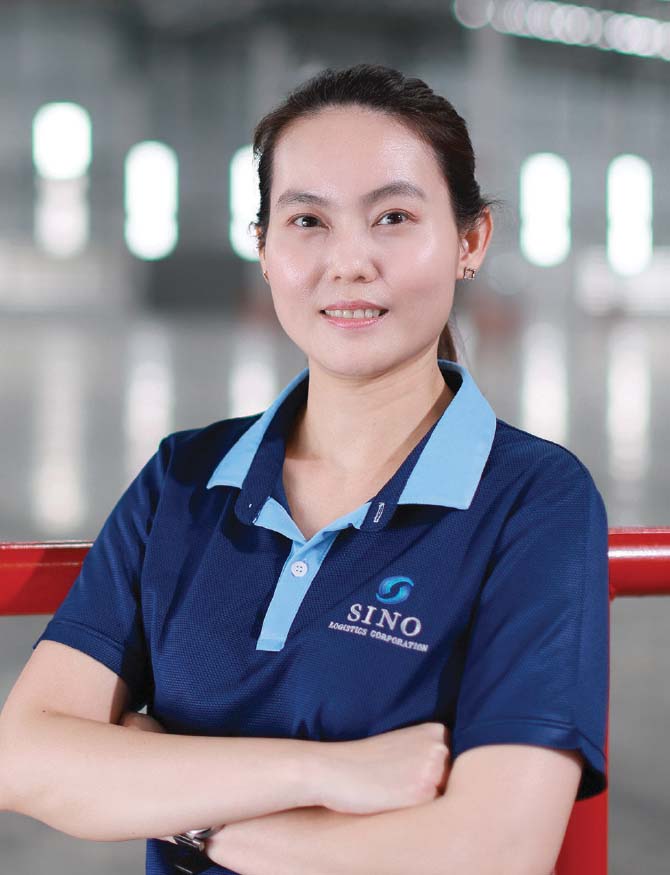 "Concerning security measures, Sino Logistics has partnered with one of the leading safety companies in the country," explained Ms. Titapat. "To ensure comprehensive surveillance, we have installed over 30 CCTV cameras that operate around the clock. Furthermore, we maintain a database where the recorded data is securely stored for 90 days. If needed, this serves as a backup for retrospective review in the event of any unforeseen circumstances."
"To further enhance work process efficiency, Sino Logistics integrates a range of modern technologies into our warehouse operations. This includes the utilization of Warehouse Management System (WMS) software, which is customized to meet the specific requirements of both general and free zone operations. Additionally, the system is designed to seamlessly transmit information to the Customs Department, optimizing operational efficiency. Furthermore, our free zone warehouse is equipped with 10 automatic dock levelers, ensuring the safe and efficient operation of forklifts during the loading and unloading process."
Most importantly, Mr. Nanmanas attributes Sino Logistics' service excellence to its extensively experienced and exceptionally skilled professional team. "The true cornerstone of our exceptional service lies within our team, who collaboratively engage with our customers. By deeply understanding and actively learning about our customers' needs, we can provide tailored solutions that precisely and efficiently fulfill their specific business requirements."
"The management of the new free zone warehouse is entrusted to the exceptional talents who have played a crucial role in the success of our first general warehouse team. These individuals were carefully selected based on their extensive experience and expertise to ensure efficient warehouse management. Our clients can have complete confidence in receiving exceptional, industry-leading professional service. This is attested by the satisfaction expressed by customers who have used Sino Logistics' warehouse services, specifically in terms of storage operations, logistics, and loading. We are fully committed to meeting and surpassing all operational requirements of our customers."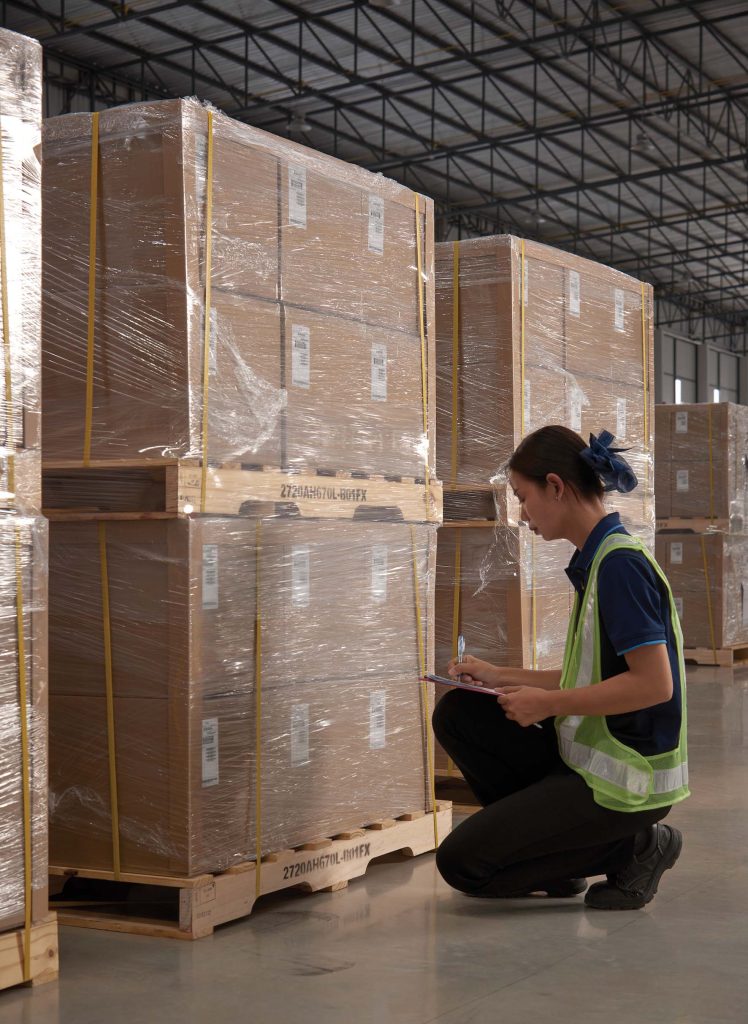 Cross Dock Center
Another noteworthy aspect of the new free zone warehouse is its potential to serve as a cross-dock distribution center for cross-border cargo. This means that cargo can be temporarily stored at this warehouse, allowing businesses to leverage the advantages of cross-docking operations. Additionally, customers can benefit from Sino Logistics' extensive service network, which includes storage facilities and provides valuable guidance and assistance in matters such as the processing of export documents. This comprehensive support further enhances the convenience and efficiency of logistics operations for customers utilizing the free zone warehouse services.
Furthermore, the free zone warehouse's spacious parking area can accommodate customers who would like to bring their cargo to the warehouse but whose documentation is incomplete at the time of arrival. In such cases, trucks can securely park and wait at the warehouse while document processing takes place. This arrangement significantly reduces the risks associated with potential cargo damage or loss, offering a safer alternative compared to parking the truck and cargo in a location without adequate security measures.
Ms. Titapat emphasized the operational strategy for the new free zone warehouse, stating, "Our customer-centric approach entails using this warehouse as the primary facility for receiving imported products into Thailand, catering to customers residing outside the country. Similarly, this warehouse will serve as the main hub for customers seeking to export products outside of Thailand. The warehousing business unit of Sino Logistics is dedicated to providing storage services and working closely with customers. We aim to develop comprehensive logistics solutions that genuinely address each customer's specific and distinctive requirements."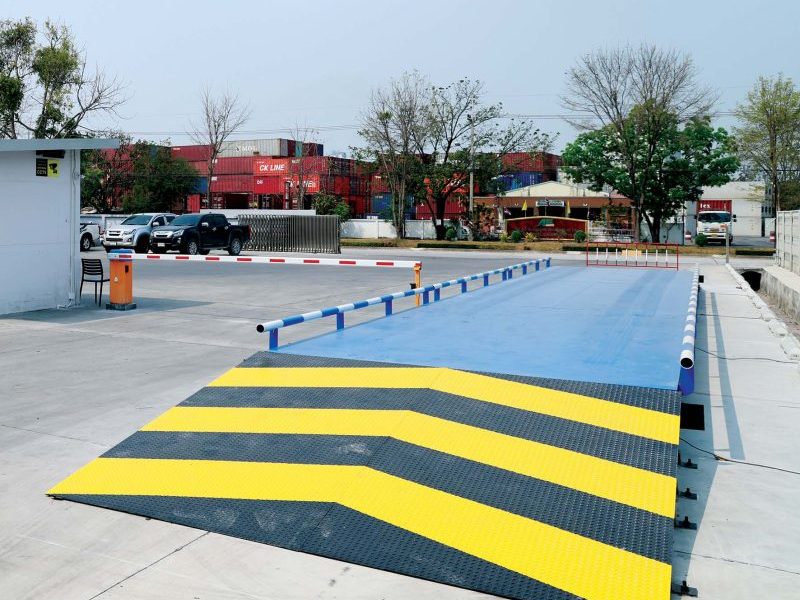 Brand-new Weighing Scale
Sino Logistics has introduced a new offering at its first general warehouse near Laem Chabang Port to cater to customers who require a convenient and efficient container weighing service. This service allows customers to weigh their containers at a competitive price conveniently. The weighing process is conducted using a certified standard scale, ensuring the accuracy of the recorded data. Additionally, Sino Logistics can issue precise weight certificates in compliance with relevant regulations, further enhancing the reliability and validity of the service.
"Currently, warehouses with weighing facilities in the Laem Chabang Port area are limited. Most scales are predominantly installed within the port. Recognizing this gap, we perceive an opportunity to meet these requirements. Our warehouse is strategically situated in an area not heavily affected by traffic congestion. This advantageous location makes it an ideal choice for customers who wish to weigh their containers before transporting them to the port, thereby significantly reducing operational time," said Mr. Nanmanus.
Looking Forward
Regarding the expansion plan for the warehouse business unit, Mr. Nanmanus disclosed that the existing first general warehouse and the new free zone warehouse would function as pivotal hubs to cater to the storage requirements of sea freight customers. However, Sino Logistics also has plans to open another general warehouse soon. Currently, the company is in the process of selecting an optimal location for this facility. Aiming to provide efficient warehousing solutions to a broader customer base, the prospective locations for the upcoming general warehouse include King Kaeo, Lat Krabang, and Laem Chabang areas.
In addition, Mr. Nanmanus revealed plans to establish a warehouse near Suvarnabhumi Airport. This strategic move aims to cater specifically to 'SNC Cargo Services' customers, a new Sino Logistics Corporation subsidiary specializing in offering comprehensive air cargo solutions.
Regarding the broader business operations of Sino Logistics, Mr. Nanmanus emphasized the company's definitive objective of expanding its presence on the international stage. "Currently, Sino Logistics is actively implementing plans to establish subsidiaries across Southeast Asia. The initial focus is on countries such as Malaysia, Vietnam, and Indonesia. We anticipate that establishing these subsidiaries will be completed by the end of this year."
"Sino Logistics firmly believes logistics plays a pivotal role in shaping a business's competitiveness and ultimate success. As such, we are committed to functioning as trusted business partners, offering tailored logistics solutions that optimize cost and time efficiency. Leveraging our team's extensive knowledge and expertise, coupled with our comprehensive business resources, we are prepared to grow alongside our valued business partners. With unwavering confidence, we believe that these plans will aptly address the precise and comprehensive needs of our domestic and international customers," Mr. Nanmanus concluded the interview.
---
อัพเดตข่าวสารและบทความที่น่าสนใจในอุตสาหกรรมโลจิสติกส์ก่อนใคร ผ่าน Line Official Account @Logistics Mananger เพียงเพิ่มเราเป็นเพื่อน @Logistics Manager หรือคลิกที่นี่