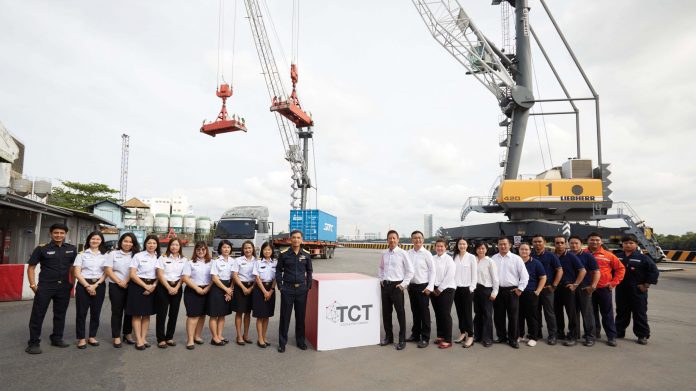 Streamlined One-Stop-Shop for In-port Customs Service
Thai Connectivity Terminal, SCG and PSA Company have been cooperating with Thai Customs to support their customers – exporters, importers, and ocean carriers – by providing a one-stop service. This allows customers to perform customs clearance effortlessly and swiftly.
"Thai customs have supported private companies to operate authorized ports and be able to manage import-export cargo, transshipment, and transit cargo, the same as government ports, which follows our mission to facilitate trade and to alleviate congestion at Bangkok Port. Customers can be assured that TCT can provide customs services with the same standards as all customs offices in Thailand" said Mr. Rattapol Maspong, director of South Samrong customs at TCT.
A Standards-Based Approach
As shippers are familiar with importing and exporting cargo at Bangkok Port which is the center of logistics activities, they tend to have the perception that private ports cannot provide customs services as well as the government port. The fact is every customs office is working under the same guidelines and standards. There is only a slight difference in management in regards to the size of the organization.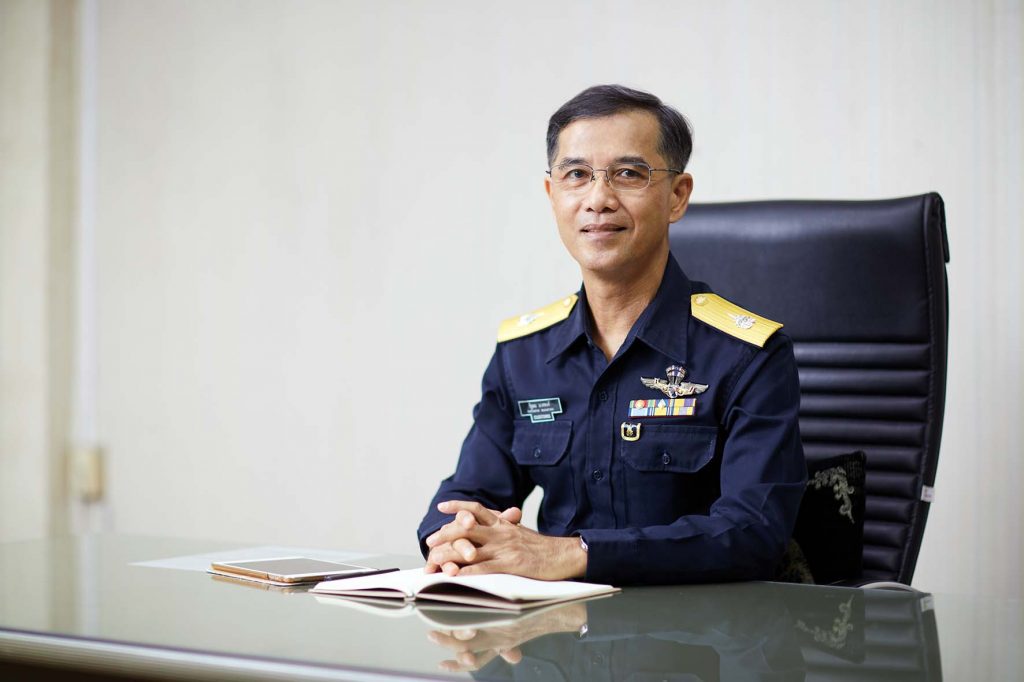 Currently, TCT has 14 customs officers providing a full range of customs services including custom clearance activities, charge tax and duty for import-export cargo, transshipment, transit cargo, cargo control and inspection, as well as facilitating clearance for bounded cargo and in a free zone. "TCT customers will get the benefit of the same customs services as they would at government ports. Importers can get a duty refund. Exporters can claim for tax compensation. Shippers can get benefits from tax incentives, such as BOI Thailand promotions, and free trade agreements (FTA). Moreover, transloading import cargo to ICD Lat Krabang is also available if the shippers make a transportation contract with a freight transportation service provider" said Mr. Rattapol.
Fast and Efficient
"Thai Customs aims to facilitate trade and develop the national economy. We understand that agility is important, so we use computer technology to improve our working processes. When shippers have paid tax and duties, the system will automatically assess the risk by using the databased from the customs department. This has greatly optimized the inspection process and also reduced paper documentation. Plus, now the payment can be done by credit card and E-payment via online banking" said Mr. Rattapol.
THAI CUSTOMS AIMS TO FACILITATE TRADE AND DEVELOP THE NATIONAL ECONOMY. WE UNDERSTAND THAT AGILITY IS IMPORTANT…
said Mr. Rattapol
Also, TCT customers can contact customs officers right away if they find any difficulties, and also reach the director for a consultation without going through a lot of processes. "Since we are a small organization, any problem will be acknowledged by the director and solved quickly. We are working in the same body of knowledge and communicating in the same way. Plus, by working in close cooperation with the director of TCT, the workflow is even better" said Mr. Rattapol.
Bringing Benefits to Customers
"We focus on bringing higher profits to customers by providing a one-stop service. I would like to suggest that shippers use our service here. We assure that shippers will change their mindset that private ports cannot provide a full range of customs service. On the contrary, TCT has good infrastructure, staff, material handling, and added services, so we are ready to meet customers' needs" said Mr. Rattapol.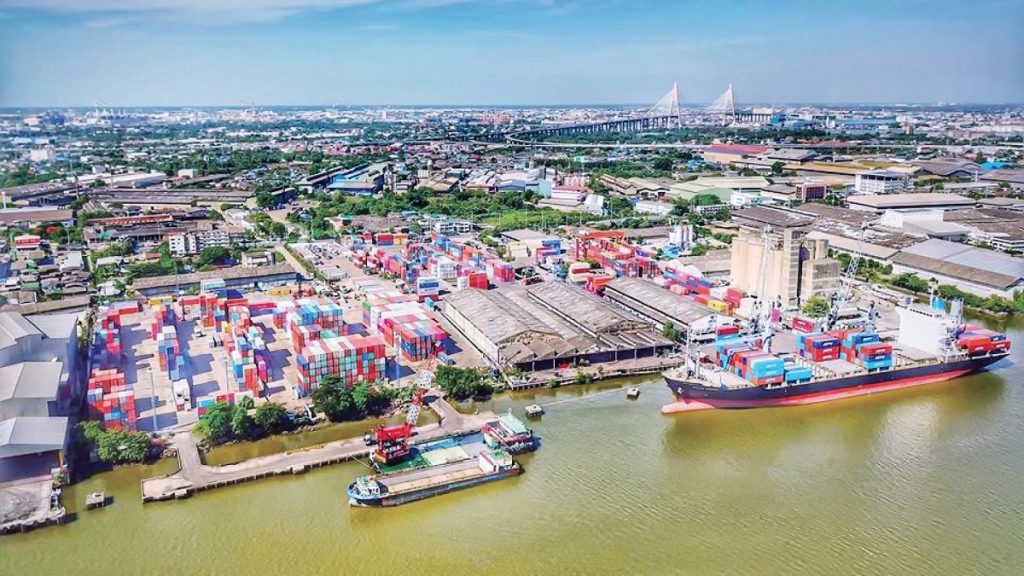 Furthermore, with a strategic location which is 20 kilometers away from the heart of Bangkok, and 40 kilometers from Suvarnabhumi International Airport, placed near the industrial estates and connected to several regions in Thailand by road, customers can distribute their cargo to various destinations conveniently and quickly.
Ocean carriers and shippers at TCT can be assured that they will have a smooth and proper clearance while enjoying the benefits of the comprehensive services in the port such as stuffing/unstuffing, delivering cargo to distribution centers, and many other value-added services. These services support customers to improve their business with a one-stop-shop which reduces the time, cost, and charges from managing cargo in the port.
Besides, the close corporation between the organizations signifies the development path that will lead to better service, both in terms of customs clearance and the port's capacity to handle cargo.
With good equipment, cutting-edge technology, plus smooth and excellent services from leading companies like SCG Logistics and PSA, TCT has given its customers a better all-round experience.
อัพเดตข่าวสารและบทความที่น่าสนใจในอุตสาหกรรมโลจิสติกส์ก่อนใคร ผ่าน Line Official Account @Logistics Mananger เพียงเพิ่มเราเป็นเพื่อน @Logistics Manager หรือคลิกที่นี่