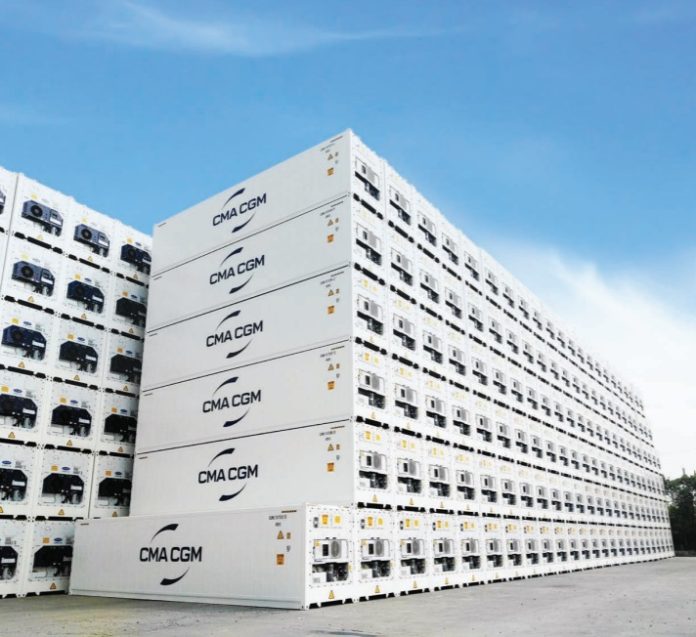 The CMA CGM Group and its Intra-Asia shortsea specialist brand, CNC, have been operating in Thailand since 2006. The company is a well-known global player in sea, land, air and logistics solutions, and now has over 228 staff working across three branches it has established in Thailand. These local offices serve Thai customers who count on the company for its professional services, especially in the reefer market.
To discover more about these essential services and to take an in-depth look at how the company provides resilient cold chain options for the Thai market, we took the opportunity to speak with Mr. Yeya Berjaoui, Managing Director of CMA CGM Thailand.
A Focus on Asia
Asia has been an important market for CMA CGM since the 1980s, and over that time, the company has steadily increased its level of operations in the region. Mr. Berjaoui has now been with the company for over 20 years, and has witnessed first-hand the exponential growth of services and logistics solutions CMA CGM has launched during this time. Consequently, he is highly knowledgeable in many facets of the logistics industry and is able to provide a behind-the-scenes glimpse of the inner workings of the company's Thai operations.
The CMA CGM Group currently offers 23 shipping services that make 30 port calls to Thailand weekly. The company is proficient in managing the flow of reefer containers in and out of the country and transports vegetables and fruits from China onboard CNC's CT1, CT2, RBH, RBC, NKT, CSE, IA 88, NCX3 and JHT services. It also brings in fish supplies from Japan via CNC's JTVS, JTX, and JTC services. As for the export market, it ships poultry to Japan; fruits like durian, coconut, longan, and mangosteen to China; as well as other perishables to other Southeast Asian countries using CNC's services, including JTVS, CT2, RBH, and TIX.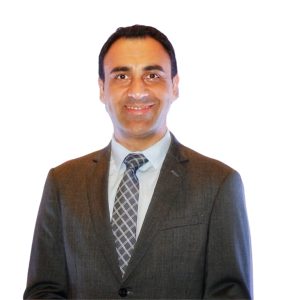 The CMA CGM Group has a complete and comprehensive suite of reefer solutions with both 20′ and 40′ reefer containers available. To maintain product freshness during the journey, the company's CLIMACTIVE CONTROLLED ATMOSPHERE utilizes advanced solutions to extend the shelf life and preserve the product quality of cargo. It employs a system that separates the ambient atmosphere and enables optimal gas levels in the container to be reached much faster.
The temperature, humidity, and balance between O2 and CO2 can be customised and continuously regulated. Alternatively, it also has a system that relies on the natural respiration of the product to consume O2 and produce CO2 in the refrigerated container.
"CLIMACTIVE CONTROLLED ATMOSPHERE has opened new opportunities and possibilities. Our customers can target new markets and reach farther destinations as their cargo can now go farther. This solution is suitable for transporting organic cargo, high-value produce, and time-sensitive goods," explained Mr. Berjaoui.
CMA CGM also offers COLD TREATMENT SERVICES that help keep customers' products organic by exterminating insects and larvae without fumigation or pesticides. Cold treatment is done by lowering the fruit pulp temperature to under a specified level and maintaining it for a certain period of time.
Furthermore, in February this year, CMA CGM introduced the SMART Reefer Container, which allows customers to track the position and status of their refrigerated goods and ensure they travel in optimal conditions.
CMA CGM's SMART Reefer containers are equipped with state-of-the-art Emerson technology, enabling customers to monitor the conditions of their containers in real time. The technology also allows customers to receive key data such as location, temperature, and gas variations, as well as to set up notifications to detect possible anomalies and quickly implement corrective measures.
Preserving High-Value Cargo
Preserving the integrity of shipped goods has been a top priority for the CMA CGM Group, particularly for sensitive products such as medicine that directly impact public health and patients' quality of life.
Committed to providing the best, the Group has a special Reefer Pharma Division dedicated to temperature-controlled pharmaceutical product shipping. As a result, CMA CGM promises customers solutions that meet the strictest health and safety requirements. In addition, its containers are among the newest in the industry, guaranteeing the absence of external contamination. Plus, each container is inspected before it leaves the warehouse and containers are sealed to deny access to those without authorization.
The company also offers transparency and real-time monitoring, ensuring temperature control throughout the shipping duration, including monitoring humidity levels and containers' technical configurations. Moreover, it conducts regular inspections of CMA CGM subcontractors and facilities to consistently provide customers with high-quality services.
Catering to Customers
"We have a dedicated team of reefer experts overseeing our customers' shipments to ensure reefer cargo is shipped with care," Mr. Berjaoui noted. "Our specialists are available to listen to customers' needs and offer them tailor-made solutions. For instance, we can adjust and tune the settings of our reefer containers to suit customers' requirements."
He continued, "Complementing our shipping business through our subsidiary CEVA Logistics; the Group has been able to provide end-to-end transportation by serving both our customers' ocean and inland logistics needs," he added.
Sustainable Logistics Solutions
Sustainability is a key pillar of the CMA CGM Group. In order to limit its carbon footprint as much as possible, the company's container ships for refrigerated cargo are configured to optimize fuel consumption. Specialist software also makes it possible to monitor the temperature of products for the entire journey to optimize energy consumption.
"We employ low-energy reefers to preserve the environment, and our aim has always been to identify eco-friendly solutions to reduce energy consumption and CO2 emissions," said Mr. Berjaoui. "As a result, the average energy consumption per container has been reduced from 7 to 3.5 kWh for more than 30% of our reefer fleet."
As part of efforts to help shippers decarbonize their supply chains, the CMA CGM Group currently offers a range of "low-carbon" shipping solutions called ACT with CMA CGM+. Introduced in November 2020, ACT with CMA CGM+ is a range of value-added services that enable customers to analyze, reduce and offset their shipments' carbon footprint.
Looking to the Future
The CMA CGM Group is on its path to becoming Net Zero Carbon by 2050. It recently created a USD1.5 billion Special Fund for Energies to accelerate the energy transition in shipping and logistics. The Fund will invest in innovative projects to secure the supply of renewable energies and explore new solutions and prototypes to meet the ambitious decarbonization targets being pursued across the CMA CGM organization. 
Finally, it's worth noting that the CMA CGM Group has already begun to respond to climate change by using liquefied natural gas (LNG) as a transitional maritime fuel. It already has 32 LNG-powered "e-methane ready" vessels with dual-fuel engines. The engines deployed on these vessels already use LNG and bio-LNG and have the technical capability of using e-methane, a carbon-neutral fuel source. By 2026, the Group will operate 77 such ships.
---
อัพเดตข่าวสารและบทความที่น่าสนใจในอุตสาหกรรมโลจิสติกส์ก่อนใคร ผ่าน Line Official Account @Logistics Mananger เพียงเพิ่มเราเป็นเพื่อน @Logistics Manager หรือคลิกที่นี่