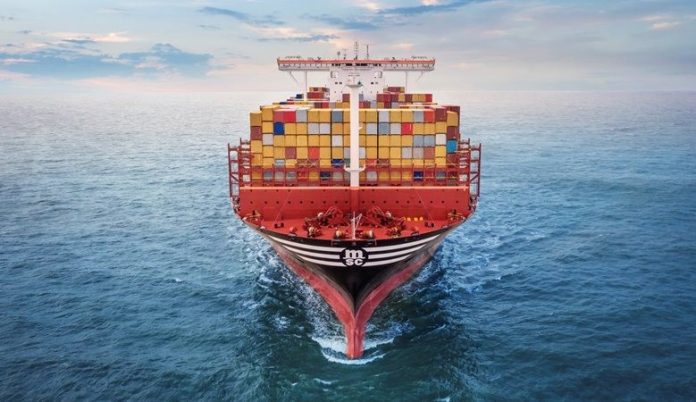 At the start of the year, MSC successfully orchestrated a number of complex shipping and inland moves to help healthcare organisations in the US receive critically needed medical equipment in record times from Japan.
This shipment — containing more than 14 million blood collection devices travelling between two continents and across three countries — had to be safely delivered in record times because the devices are considered critical to healthcare in the US. For example, nearly all people admitted to a hospital have blood tests conducted to help healthcare providers better understand their conditions. The priority was important enough to include support and a specific request for assistance from the White House COVID-19 Response Team.
Knowing the criticality of these products, long-time customer BD (Becton, Dickinson and Company) contacted MSC asking for help to securely deliver this priority cargo at the end of last year. The cargo departed Yokohama, Japan with headed for Los Angeles on 5 November, but given the severe congestion affecting ports and terminals on the West Coast of North America and the urgency that the situation called for, MSC promptly responded to the call to have this cargo expedited in the most efficient way possible.
A multi-disciplinary team of specialists across MSC's US and Canadian offices came together to change the routing for the BD cargo onboard vessel MSC Vega and divert it to Prince Rupert, Canada and then immediately transferred to Chicago via rail. MSC's Intermodal, Marine Operations, Customer Service, and VIP teams closely collaborated with the Canadian National Rail to have these containers prioritised at arrival in Canada and immediately moved onto the rail service for their final trip into Chicago, effectively saving a month's worth of shipping time for the customer.
Thanks to the close collaboration of all teams and partners, MSC Vega could unload all of this critically needed cargo in only 39 hours, saving more than a week. Unloading in Los Angeles, as originally planned, would have taken up to 10 days, and ships are now typically waiting for weeks to enter the port. In fact, the time to unload cargo has seen a significant increase since the start of the pandemic. Under normal circumstances, discharging cargo in Los Angeles/ Long Beach typically takes around three days, with little or no time waiting to enter or berth.
Fabio Santucci, President & CEO of MSC USA, commented: "We thank our customers and partners for the strong collaboration and efficiency we were able to achieve with this shipment, as well as the involvement of government stakeholders. Safely and effectively collecting blood samples is crucial to preventing and treating disease, particularly as patients return to hospitals after COVID-19 lockdowns. We are proud to have been able to ensure the timely delivery of this product and avert supply chain constraints to help many healthcare organisations continue making a difference in the care they provide to the nation."
BD is one of the largest global medical technology companies, serving more than 90% of hospitals in the United States. The company has played a critical role in the worldwide response to COVID-19 — from developing devices that help provide a better understanding of the body's immune response for COVID-19 research and vaccine development to providing more than 100 million PCR and rapid COVID-19 tests, deploying millions of products that are critical to patients in ICUs, and manufacturing more than 2 billion injection devices for COVID-19 vaccinations around the world.
Brooke Story, President of Integrated Diagnostic Solutions for BD, said: "The collaboration with MSC is one of those stories that I will be telling my grandchildren when we look back on the pandemic and the heroic efforts that were implemented to ensure healthcare providers had the critical devices they needed to care for patients. In addition, the energy, flexibility and commitment of the combined MSC-BD team showed what can happen when everyone puts patients first."
As one of the key actors in global supply chains, MSC reacted promptly, showing flexibility, resilience, and financial strength, despite the difficult operating conditions. We remained fully committed to ensuring business continuity by maintaining essential services across all markets, thus contributing to the high-priority transport of essential goods such as foods, raw materials, medical equipment, and other vital supplies.
Amid the ongoing global health crisis, the need for a reliable transport and logistics network is essential to the continuation of healthcare services around the world. To that end, in December 2020, MSC joined global efforts to bring vaccines to vulnerable regions, reducing transportation costs and enabling accessibility by signing the World Economic Forum (WEF) Supply Chain and Transport Industry Charter in support of UNICEF and COVAX Vaccine Distribution, together with other shipping lines and airlines.
อัพเดตข่าวสารและบทความที่น่าสนใจในอุตสาหกรรมโลจิสติกส์ก่อนใคร ผ่าน Line Official Account @Logistics Mananger เพียงเพิ่มเราเป็นเพื่อน @Logistics Manager หรือคลิกที่นี่